@Floridathrills on Twitter presented an interesting supposition today.  He said that his Mother believes that the Limited Time Magic "Winter Wonderland" might actually use some of the characters that frequent the Disney Wonder when it travels to Alaska because it is currently in dock.  I'm not assuring you that you will see them, but it's fun to wonder the day before the event begins.
Minnie's costume would fit perfectly into the Winter theme and Canada.  Mickey doesn't feel too much like Winter Wonderland in his crab fishing gear.
One of the promotional images for "Winter Wonderland" actually used Donald in this lumberjack costume.
Snow Goofy would be a good fit for this celebration.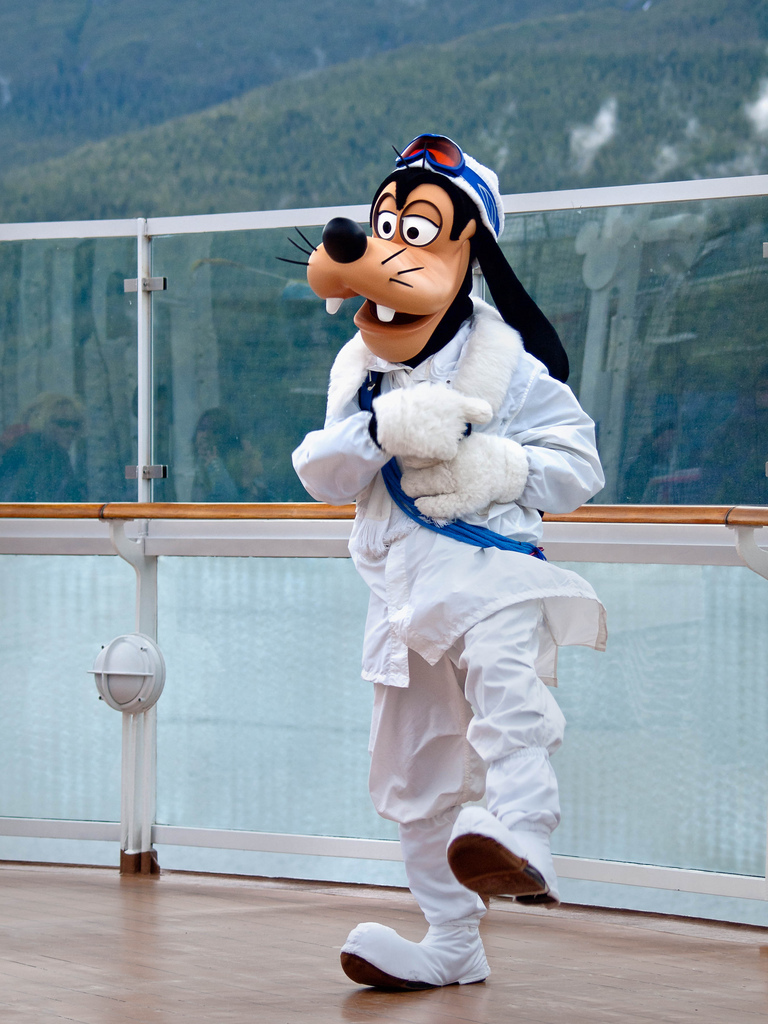 Of course, many people would love to meet Koda and Kenai too.
Who do you think will be there from January 14-20?