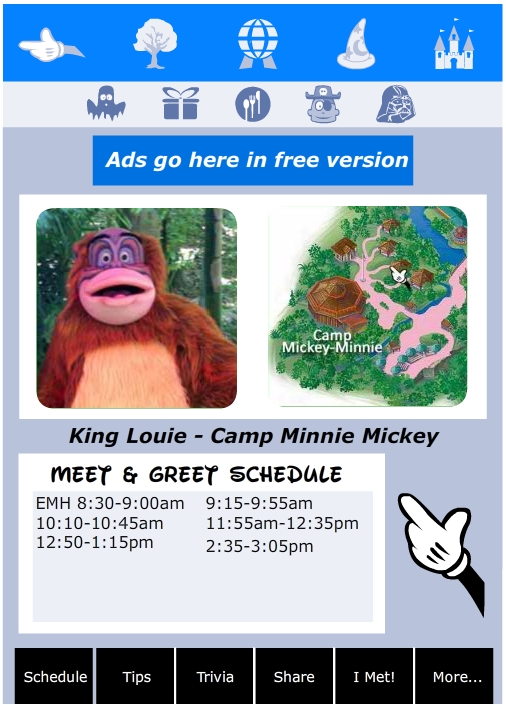 I've been hard at work redesigning the layout for the Disney World Character app.  Everyone seemed to love the content, but many weren't fond of the design.  I heard a few times that it looked like a "webpage."  My brother and I want to make it not only a great information source, but a great looking app as well.

In version 2 we're hoping include some new features including ringtones, notification sounds, character wallpaper (just purchased a new Sony RX100 camera to take better quality photos) for your phone and character touring plans.  I'm hoping that you'll be able to see characters in a given park at a glance with name, photo, location and current meet time.  Click on that character for the full schedule.  The new design will work well with iPhone layout as well.

Current subscribers will receive the new unlocked app at no additional cost.

What do you think about the changes?