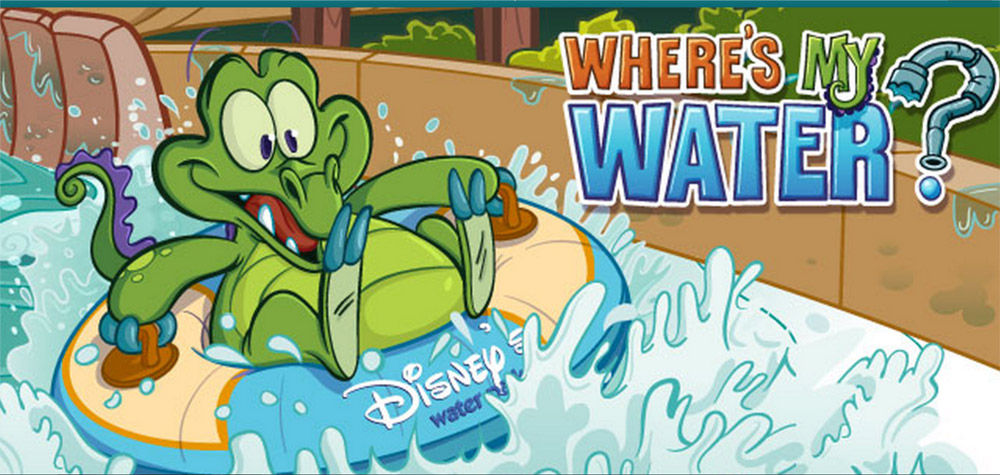 I'll start by giving credit to Stitchkingdom for being the first that I saw to post about Disney's new Swampy mini-site www.swampyatdisney.com.  The mini-site states, "For the first time Swampy is leaving his subterranean home for a vacation in the human world. There were a lot of water parks to choose from, but Swampy has settled on two of the crown jewels: Typhoon Lagoon and Blizzard Beach at the vacation capital of the human world, Walt Disney World. Humans haven't made it very easy for alligators to travel freely, but Swampy is finding that getting there is at least part of the fun!"In January I posted that I had read that Swampy the Gator might eventually begin offering meet and greets.  In April I revisited the rumor, but hadn't heard if the rumor had any more legs under it.  It seems that by Disney creating a mini-site they may be preparing to launch Swampy into the Walt Disney World Water Park realm.    However, the link reads as though it's more of a special event than a continuous meet.  (events/special/swampy)  Perhaps it will be a short lived presentation like we've seen with Agent P and the Club Penguins who disappeared faster than Bad Mood t' Blackhearted (that was my stage name at Disneyland for the Dream Job).

If it pans out, it would be the first time a major character debuted at the water parks and would certainly draw the character hunters to the water parks, but we won't be wearing our trunks, we'll be brandishing our cameras! The water parks have been offering meets with Goofy, Lilo and Stitch throughout the summer.  I hope this brings the Blizzard Beach mascot Ice Gator out of his swamp too.

Would you like to meet Swampy?