Disneyland's Mickey's Halloween Party is much different than its East Coast counterpart.  Disneyland's version offers more meet and greets with villains that aren't available in Disney World, a special meet and greet pre-party in Toontown and many special character costumes.
Toontown pre-party
If you hope to meet some of the classic characters in their special costumes, you will need to line up at the Toontown gate between 5:00 and 5:30pm.  The pre-party begins 1 hour before the party begins.  There will be a long line, but many will spend their time trick or treating.  Head straight for Toontown City Hall area and you might meet some of these special characters.  (These were the 2015 meets, I'll update 2016 after the 1st party).
Sorcerer Donald and Pink & White dress Daisy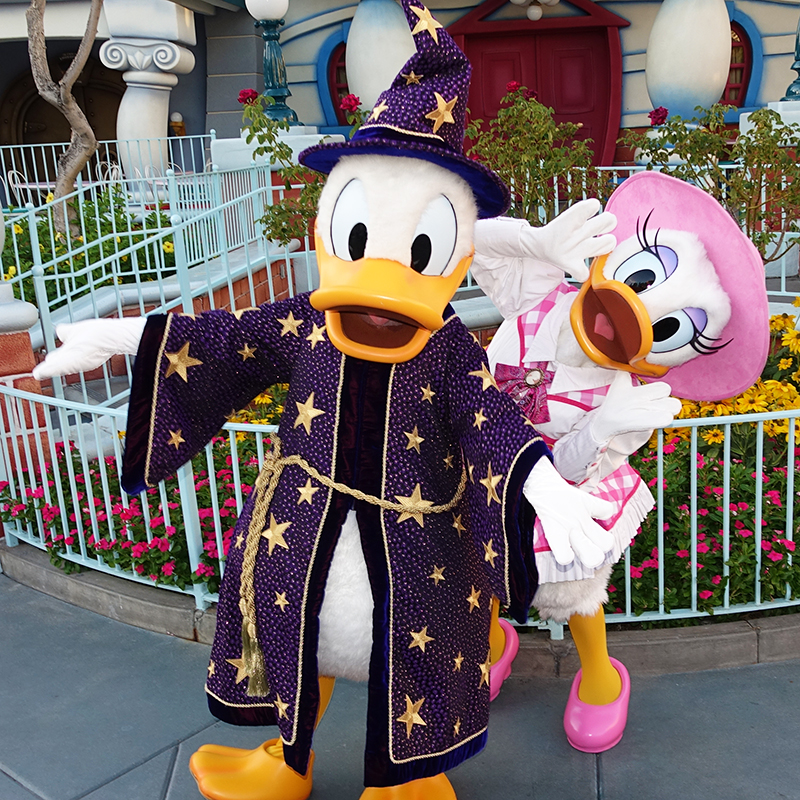 Zorro Mickey and Candy Cane Minnie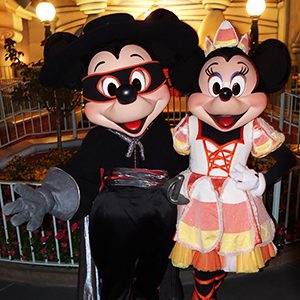 Candy Store Goofy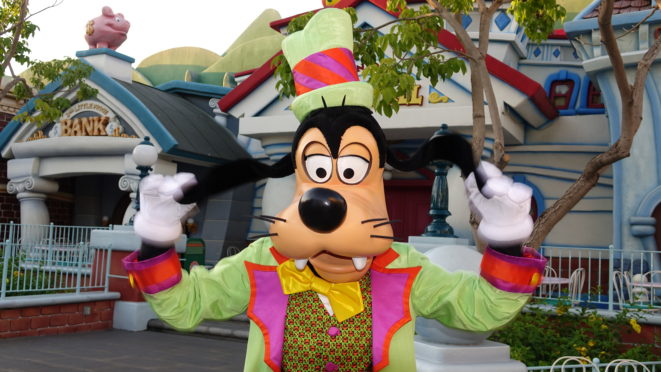 Police Officer Chip and Robber Dale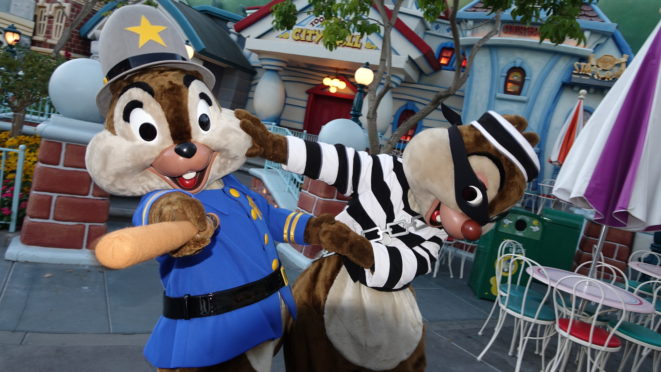 Pluto was wearing a special Candy Corn collar, but I didn't have the opportunity to meet him.
Disney Villains in Town Square
The longest lines of the night are always for the Villains and Mickey and Minnie in their regular location.  The villains rotated as male and female sets with Maleficent, Cruella and Queen Grimhilde in a set location.  The Tremaine family was roaming Town Square.
Maleficent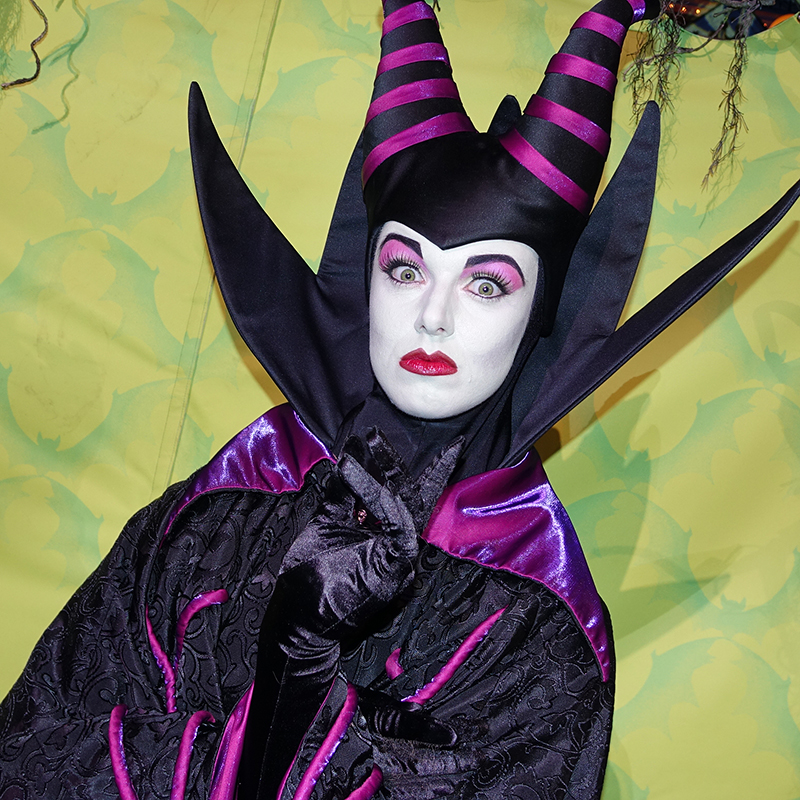 Cruella 
Cruella also meets during the day.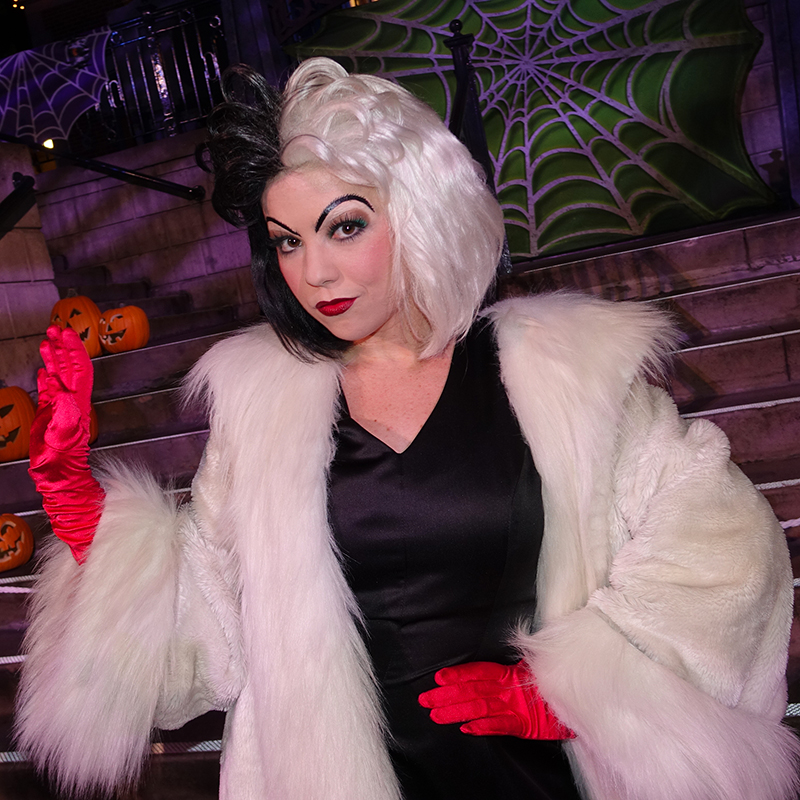 Queen Grimhilde
The Queen also meets during the day.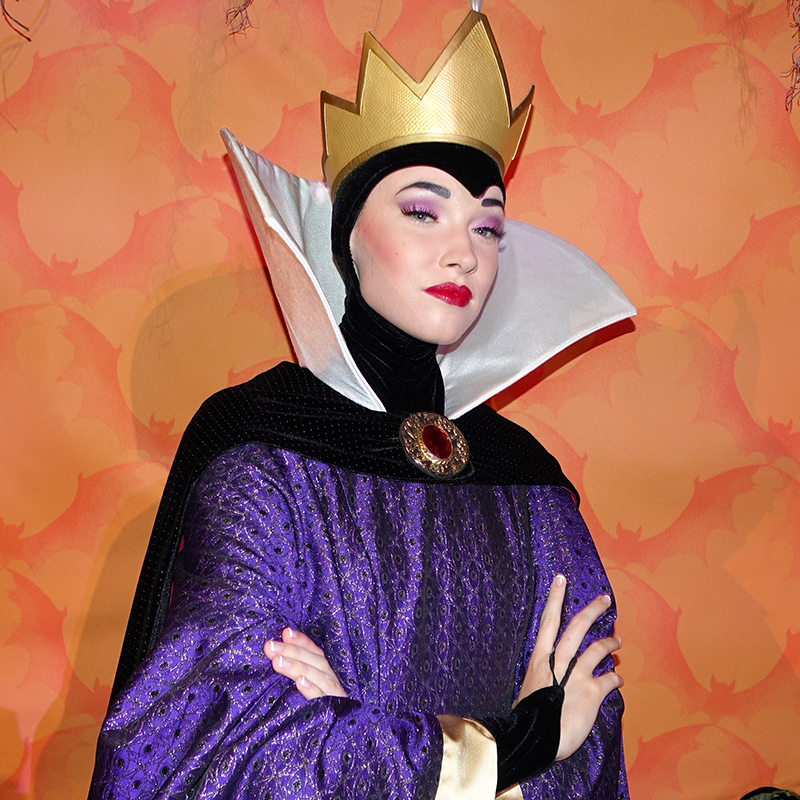 Rotating with the ladies were Gov. Ratcliffe, Jafar and Hades.  The Queen of Hearts roamed the area.
Gov. Ratcliffe
Jafar
Jafar also meets during the day, but without the snake staff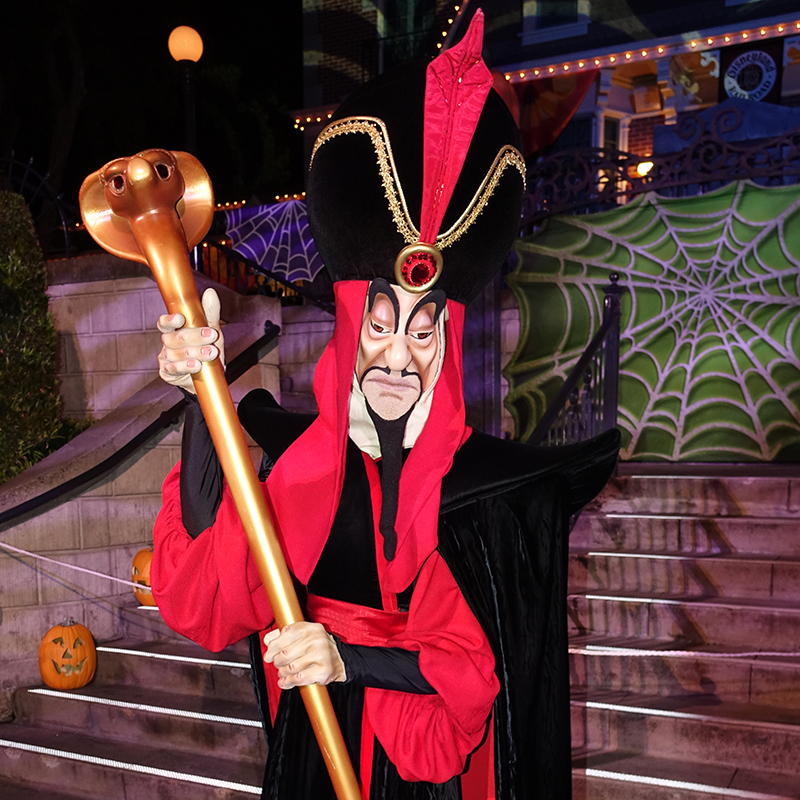 Hades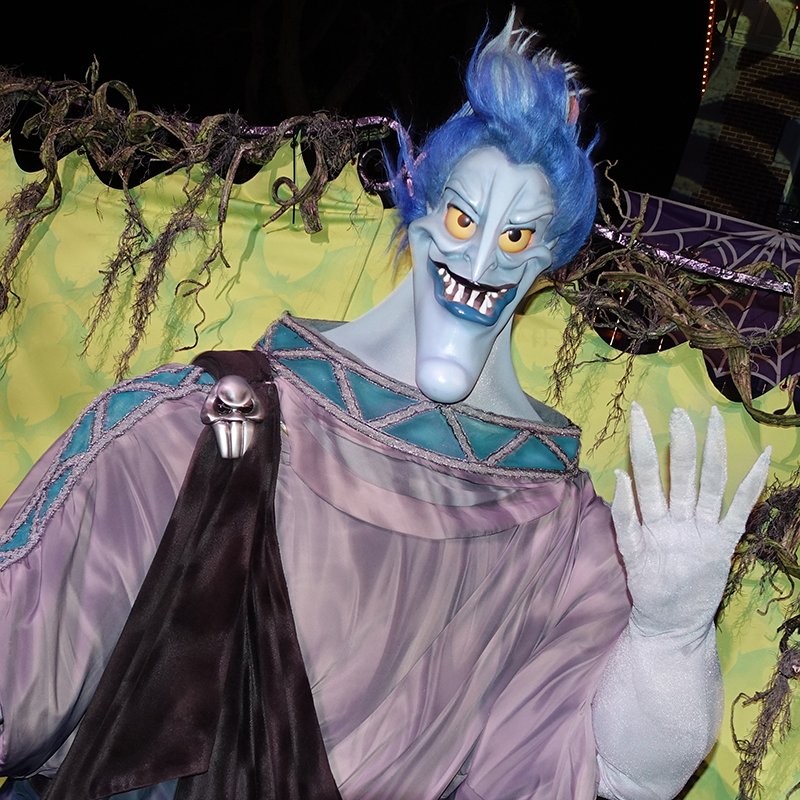 Queen of Hearts
She also met during the day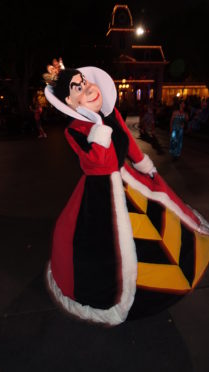 Characters meeting in Adventureland
Prince Ali and Genie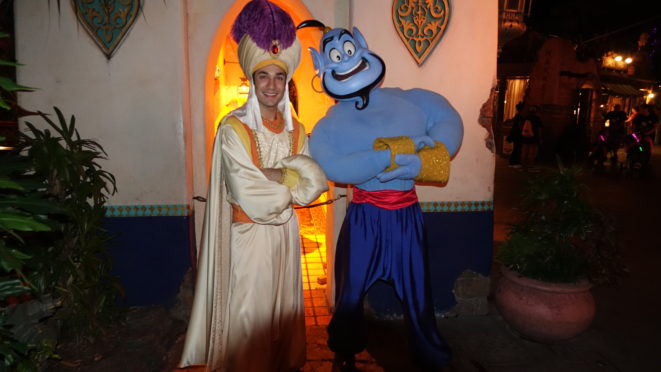 Characters meeting in Frontierland
Peter Pan, Wendy Darling and Captain Hook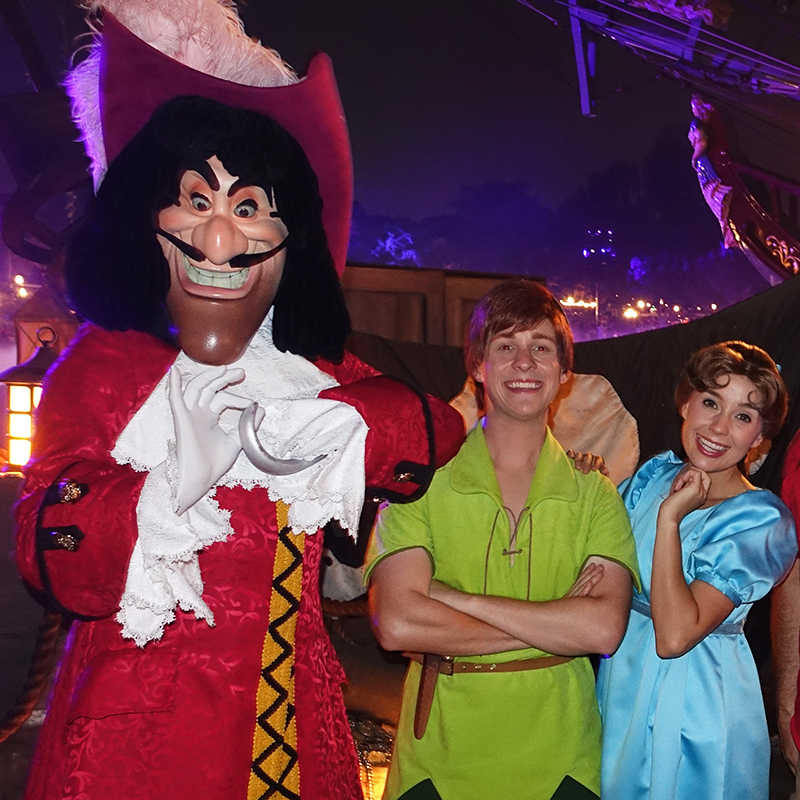 Rotating with Pan characters was Captain Jack Sparrow
Mickey and Minnie were meeting near Big Thunder Ranch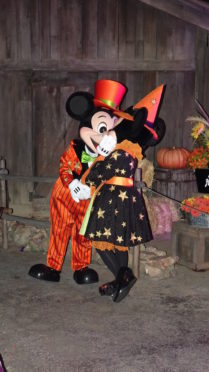 Pirates Chip, Dale, Donald, Goofy and Pluto
They were meeting at the Rancho del Zocalo area.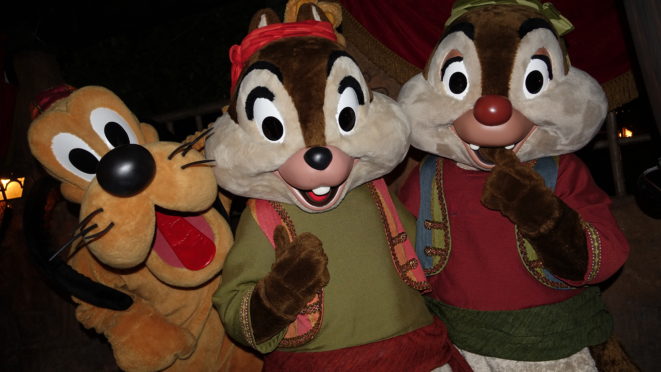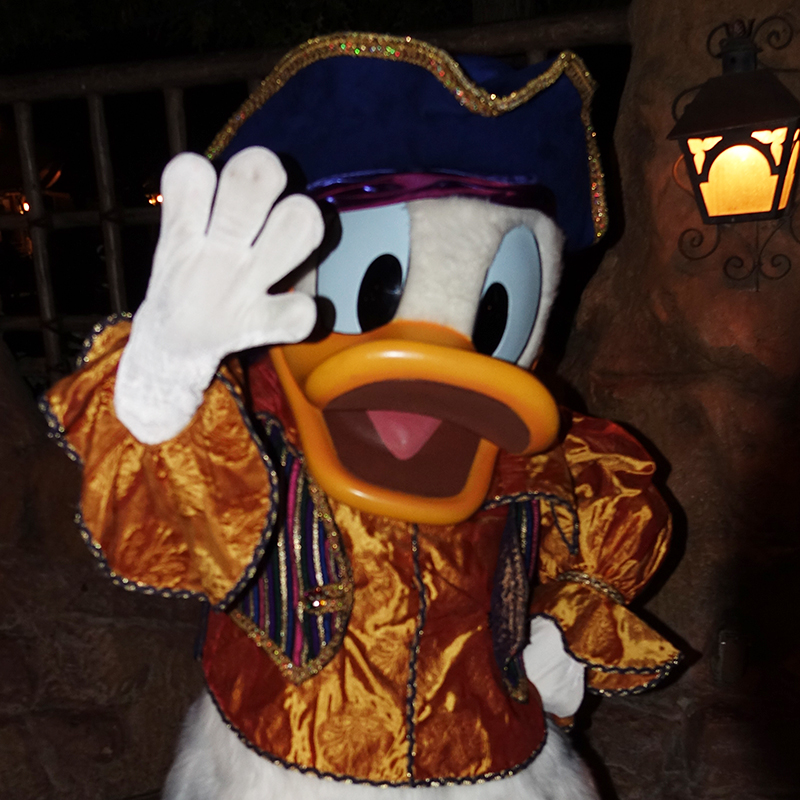 Woody with Bullseye were also meeting near Big Thunder Ranch
New Orleans Square
Jack and Sally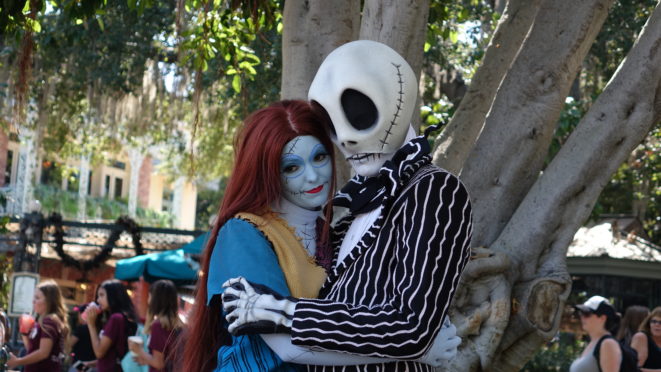 Critter Country
Critter Country also offered Winnie the Pooh, Tigger, Eeyore and Rabbit rotating
Fantasy Faire
The princesses were rotating and included Mulan
it's a small world plaza
Merida