Disney Character Interaction Tips
Many guests who visit with characters merely walk up, get their book signed, take a photo and walk away.  The average time a guest spends with a character is less than one minute.  They are missing out on some great fun, Disney Character Interaction and maybe even funny things to say to a Disney Character.  Characters are always ready to play with the guests and may need a simple prodding to do so.   After reviewing the list, contribute things YOU say to a Disney Character!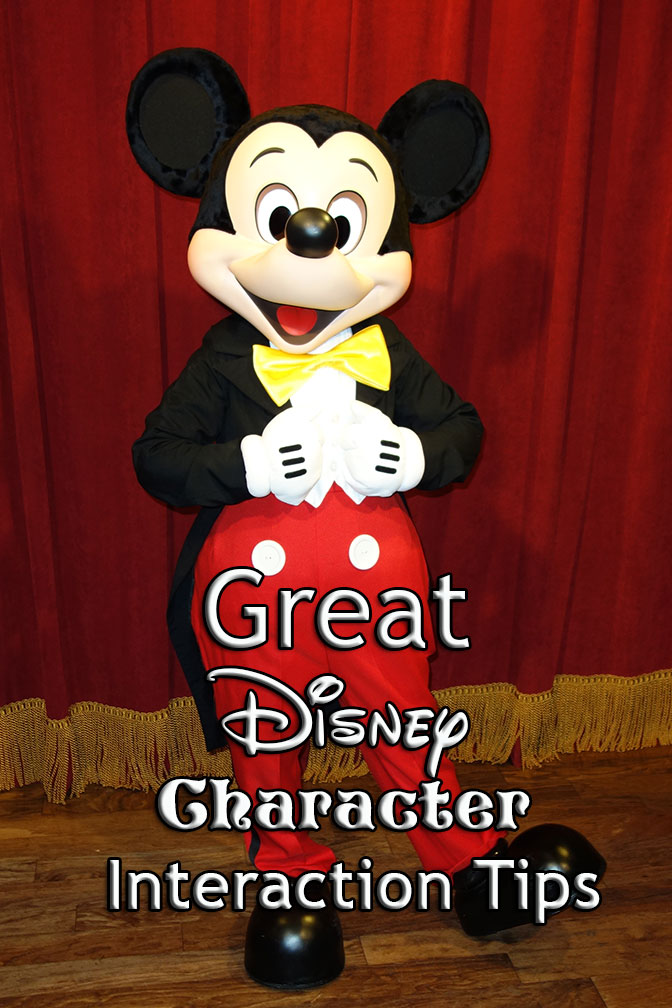 What to say to Disney characters
The Toy Story Characters DO NOT fall down when someone says, "Andy's coming." Just an internet myth. They would be lying on the ground all day with the number of people trying this.
Update:  Characters also aren't impressed with the new #andyscoming challengea either.
Get these and MANY MORE Character Interaction tip at the touch of a finger with your Character Locator subscription!
Aladdin & Jasmine
Refer to Aladdin as "street rat" and see how he will respond.
Ask them if you can take a ride on the magic carpet with them.
Ask Aladdin if you can see the magic lamp of the Genie.
Alice in Wonderland
Be sure to say "How do you do?" and shake hands.
Ask Alice what color are her favorite flowers? White
Tell Alice that today is your Unbirthday!
Anastasia and Drizella
Ask one of Cinderella's Step Sisters to sing.
Ask the Step Sisters which is the pretty one.
If they are at the side of the castle, ask the stepsisters when Cindy will be   arriving.
Anna and Elsa
Ask them if they would like to build a snowman.
Show them some of your best snowman photos.
Ask if Olaf's hugs really are warm.
Ariel
Offer Ariel a new Dinglehopper fork.
Ask Ariel if you can become a mermaid.
When posing with Ariel, ask if she will make a "fishy face"
Aurora
Ask Aurora if she likes to takes naps.
Ask Aurora what her favorite dress color is.
Ask her if Philip is a good kisser.
Baloo
Ask Baloo to demonstrate how to use the claw to pick a pear so you do not prick yourself.
Bring a plastic pear to offer him as a gift.
Tell him you have been working hard and need him to demonstrate how to get the Bare Necessities.
Belle
Always great Belle with a hearty "Bonjour."
Ask Belle for a book recommendation.
Ask Belle what book she is currently reading.
Buzz Lightyear
Tell Buzz he is a toy…a  T. O. Y. toy!
Ask Buzz if you can push his reset button.
Captain Hook
Stand behind Captain Hook and go tick tock, tick tock or call him a codfish.
If he is alone, ask him where Mr. Smee is.
Show him Peter Pan, Wendy or Tinker Bell's signatures.
Get these and MANY MORE Character Interaction tip at the touch of a finger with your Character Locator subscription!
Chip n Dale
Ask Chip/Dale if they are squirrels, gophers or rats.
Ask Chip/Dale which one are you.
Ask Chip/Dale who has the better dance moves.
Cinderella
Offer her a shoelace to keep those shoes on her feet.
Offer to trade her one of your shoes for her glass slipper.
Ask her how Gus and Jaq are doing.
Cruella de Vil
Tell her fur is so out of fashion
Daisy
Propose marriage to Daisy or ask for a kiss.
Tell her she does not need Donald, she can have you.
Donald
Ask Donald where Mickey is.
Ask Donald why he doesn't have as much stuff in the parks as Mickey.
Ask Donald why he doesn't wear pants.
Dug and Russell
Ask Russell where Kevin is. Point and shout Squirrel to Dug.
Tell Dug that you do not like the Cone of Shame.
Show Russell your Wilderness Explorer call. Caw, caw, Roar.
Eeyore
Ask Eeyore where his tail is.
Show Eeyore your muscles.
Tell Eeyore "I'm sorry, I didn't notice you there."
Evil Queen
Always bow to the Queen
She doesn't like smiles
Ask her if she feels she is more beautiful than Snow White
Flik
Ask him if he is an ant. When he nods yes, ask him where the other two legs went.
Flynn Rider
Ask him to see what is in his "purse".
Ask him to show you the smolder
Ask him how many frying pan hits the human head can take.
Get these and MANY MORE Character Interaction tip at the touch of a finger with your Character Locator subscription!