We aren't exactly sure of the reasoning behind this Mobile Order change, but be on the lookout for it next time you use it at Disney World.
Mobile Order at Disney World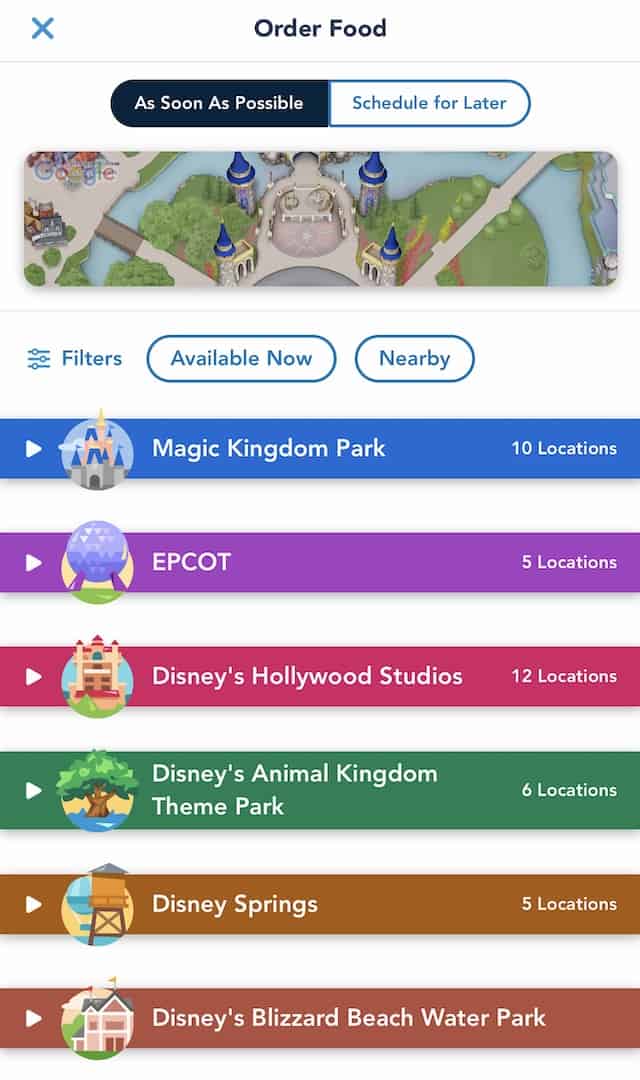 Mobile ordering is simple from the My Disney Experience App. Simply open the app and press the (+) icon on the bottom of the home screen. You can select to "Order Food" and a huge list of dining locations is available at your fingertips.
Once you choose your dining location, you can look through the entire menu and make your selections. Next, choose your arrival window and place your order. Once you are ready to enjoy your meal, confirm "I'm here" and they will begin to prepare your order.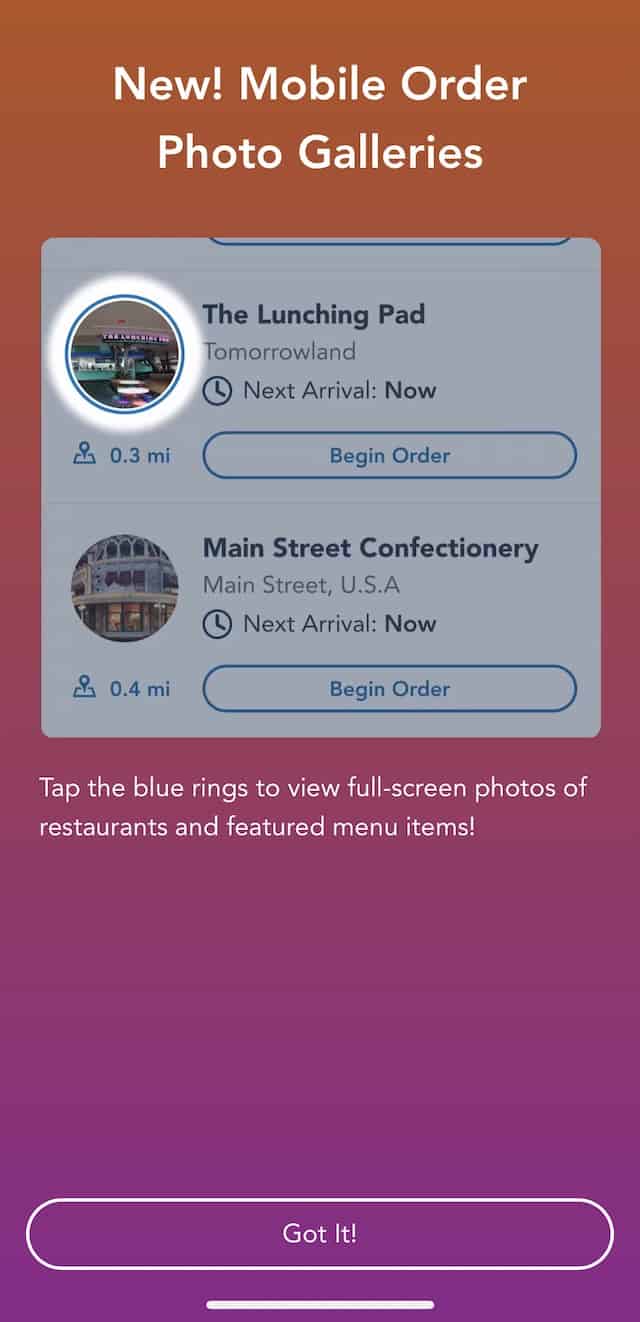 Mobile Order also received a recent update that makes it easier to select your choices – especially if you have never eaten at the restaurant before! See that HERE.
I (Monica) have really grown to love mobile ordering and use it frequently during my visits to the parks! In fact, just recently I was able to skip a long line for ice cream at Sunshine Tree Terrace using mobile order!
THIS IS A GREAT WAY TO SKIP LONG LINES FOR DINING AND ALLOWS YOU TO MAKE SELECTIONS AT YOUR CONVENIENCE THROUGHOUT THE DAY.
Shorter Arrival Windows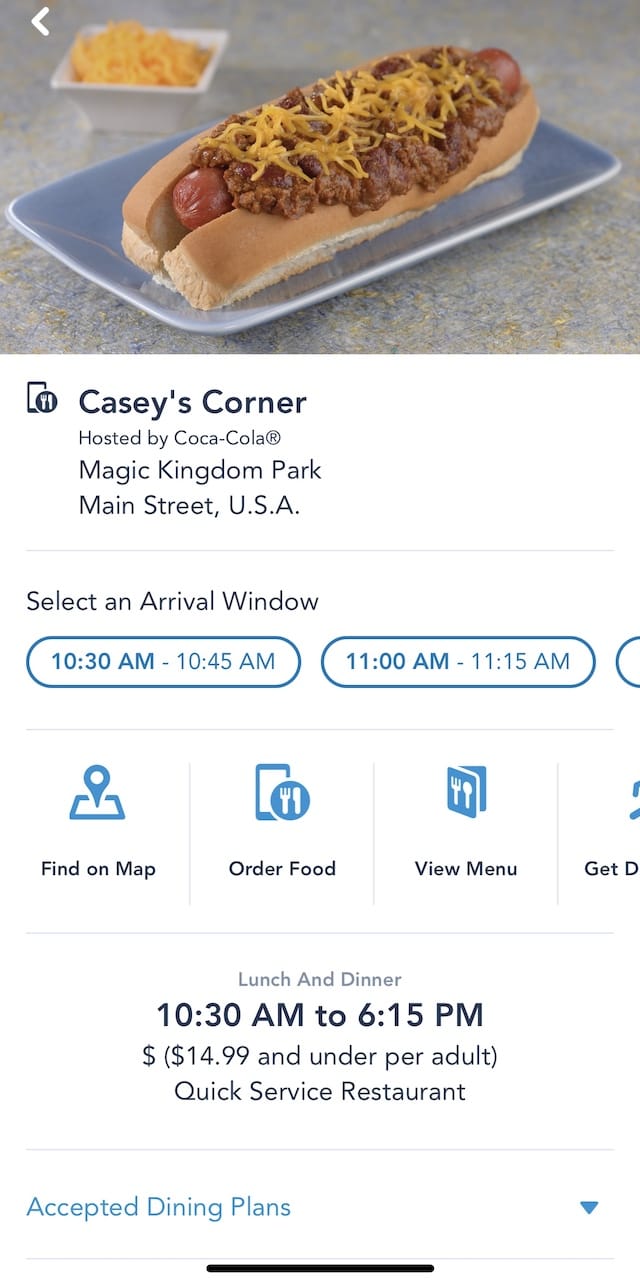 We just noticed on the Disney app that select restaurants now offer shorter arrival windows. For most restaurants at Magic Kingdom and Animal Kingdom, you will now select a 15-minute arrival window vs the previous 30-minute arrival window.
The exceptions to that would be Main Street Confectionery and Zuri's sweet Shop. Those are still on 30-minute arrival windows.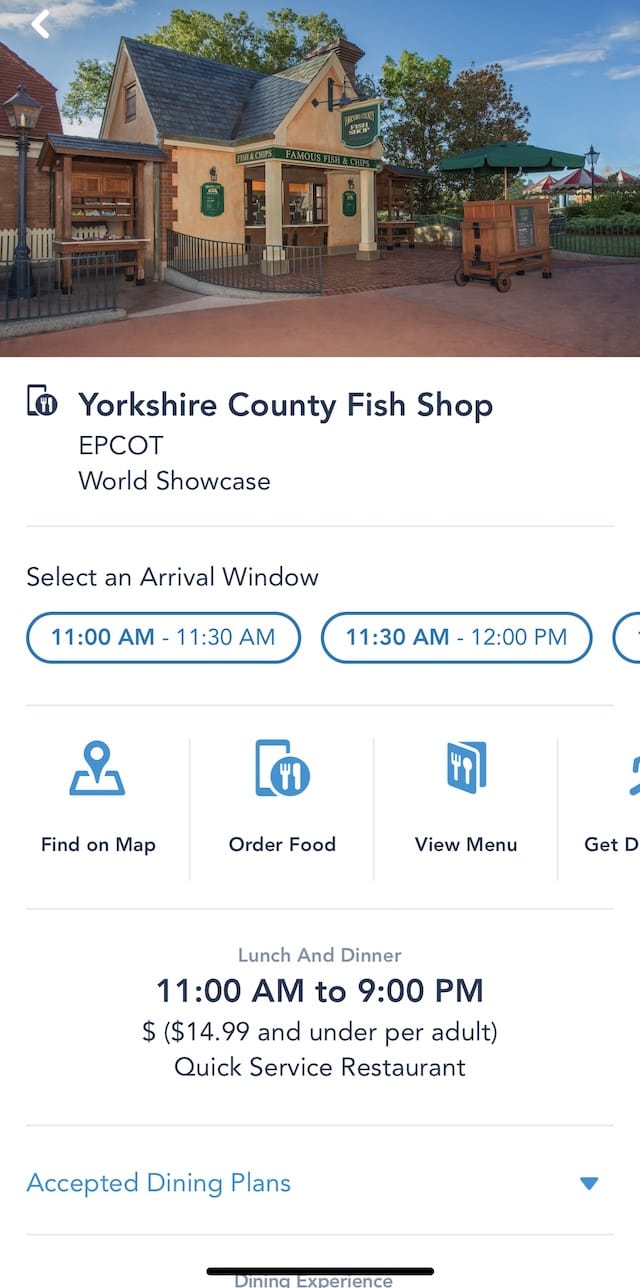 Dining locations at Epcot, Hollywood Studios, Disney Springs, and Resorts are still on the 30-minute arrival window. We are unsure what the reasoning for this is. Perhaps they are testing shorter arrival windows before making it a resort-wide change.
Shorter arrival windows could make it harder to plan ahead if you like to Mobile Order hours before (which is recommended for popular spots). Be aware of this the next time you use Mobile Order at Disney World!
What do you think of this change? Do you prefer shorter or longer arrival windows? Let us know I the comments below and share this post with your Disney friends.