"Come on everybody… here we go!" The beloved animated film Peter Pan celebrates its 70th anniversary on February 5, 2023. Loungefly has the perfect way for you to commemorate!
Animated Film Peter Pan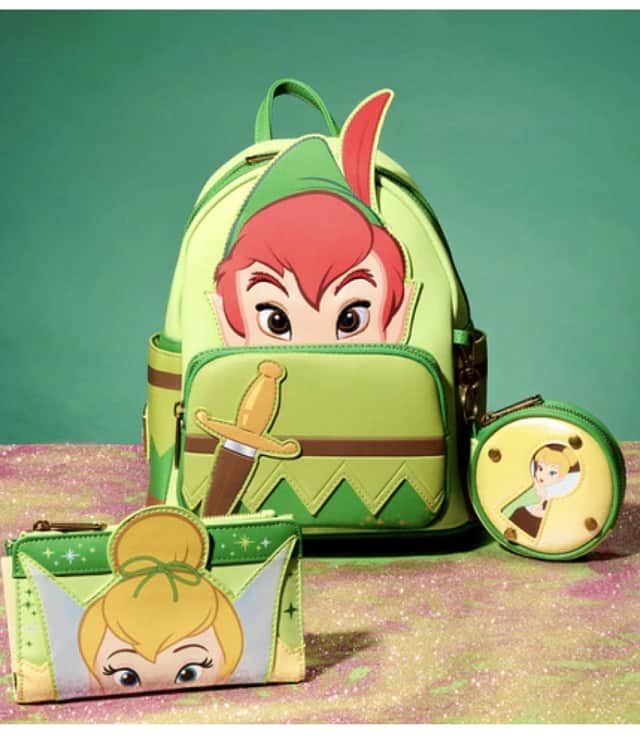 The 1953 animated film was produced by Walt Disney Productions and is based on the 1904 play, Peter Pan, or The Boy Who Wouldn't Grow Up by J.M. Barrie. It was directed by Clyde Geronimi, Hamilton Luske, and Wilfred Jackson and is Disney's 14th animated film.
Wendy and her two brothers, John and Michael, are taken on a whimsical adventure from their bedroom to a far off place called Neverland where children never grow up. With the help of Peter Pan and a spunky little fairy, Tinker Bell, as well as a little bit of pixie dust, they fly and find themselves on adventures filled with pirates, mermaids and much more!
Within the last 75 years of its release, the film has grossed $427.5 million.
Loungefly's Peter Pan Collection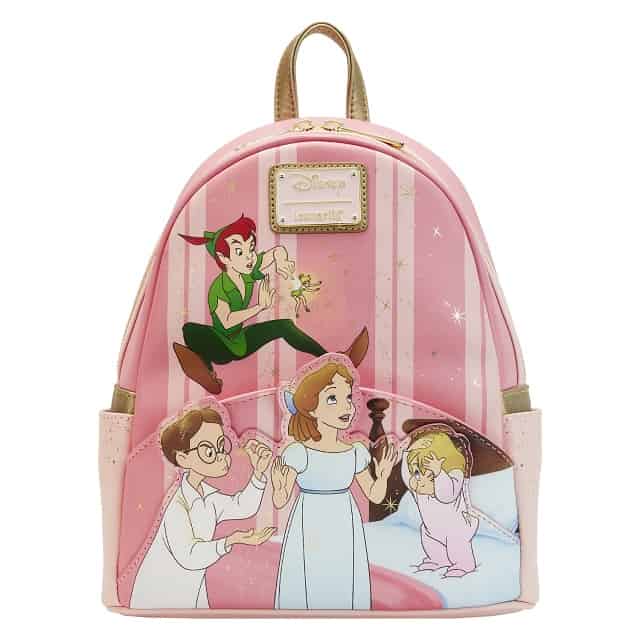 Showcasing Peter Pan and the Darling siblings, the magical collection includes Loungefly's signature mini backpack (MSRP: $80), crossbody bag (MSRP: $75), zip around wallet (MSRP: $40) and lanyard with a cardholder (MSRP: $12).
Loungefly is celebrating the 70th anniversary with an all-new collection inspired by the film's iconic "You Can Fly" scene! Available beginning January 31st, the collection is the latest addition to Loungefly's extensive Disney lineup.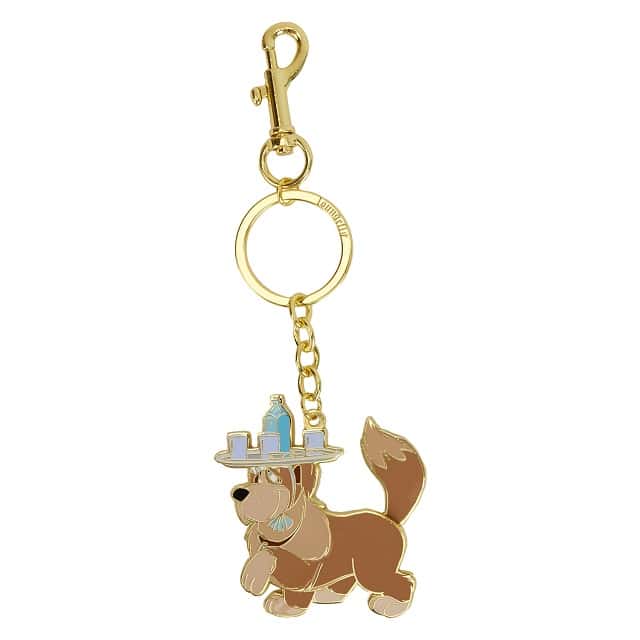 Accessories are made with high-quality durable vegan leather as well as a three-inch collector box pin (MSRP: $20), four-piece pin set (MSRP: $20) and two enamel keychains which feature Tink's silver glitter wings and the beloved St. Bernard, Nana (MSRP: $12).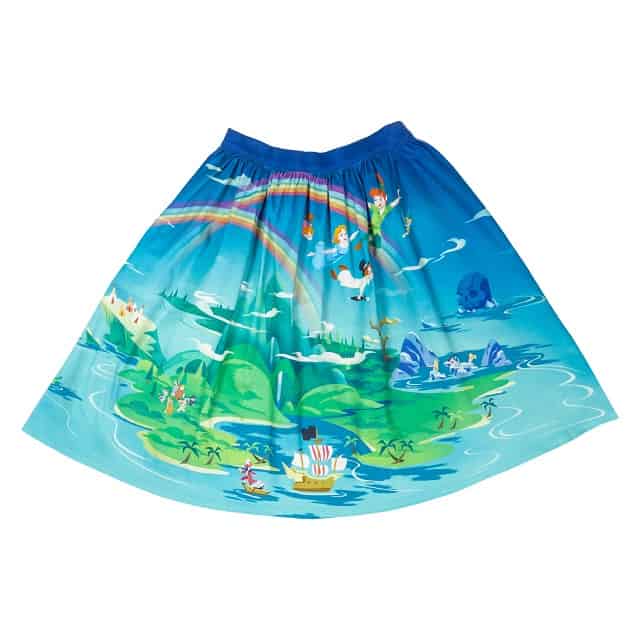 From Stitch Shoppe by Loungefly, the brand's first high-end apparel line that promotes body positivity, the collection also features meticulously designed clothing, including an embroidered Kelly-style top sprinkled with Tinker Bell's magical pixie dust (MSRP: $35) and a colorful "Sandy" skirt illustrating Peter Pan and the Darling siblings soaring to Neverland (MSRP: $70). There is also an exclusive crossbody bag shaped as a vintage lantern with Tinker Bell fluttering inside (MSRP: $125). 
The entire Peter Pan Loungefly collection is now available on Loungefly.com
Which piece from the collection will you be purchasing to celebrate the animated film's 75th anniversary? My oldest daughter was just cast as Wendy in her school's spring play, so I know what I will be gifting her! Please share the article with a fellow Loungefly lover!