Some guests thought they were in for a relaxing ride on the Liberty Square Riverboat today at the Magic Kingdom, but their journey was cut short!
Liberty Square Riverboat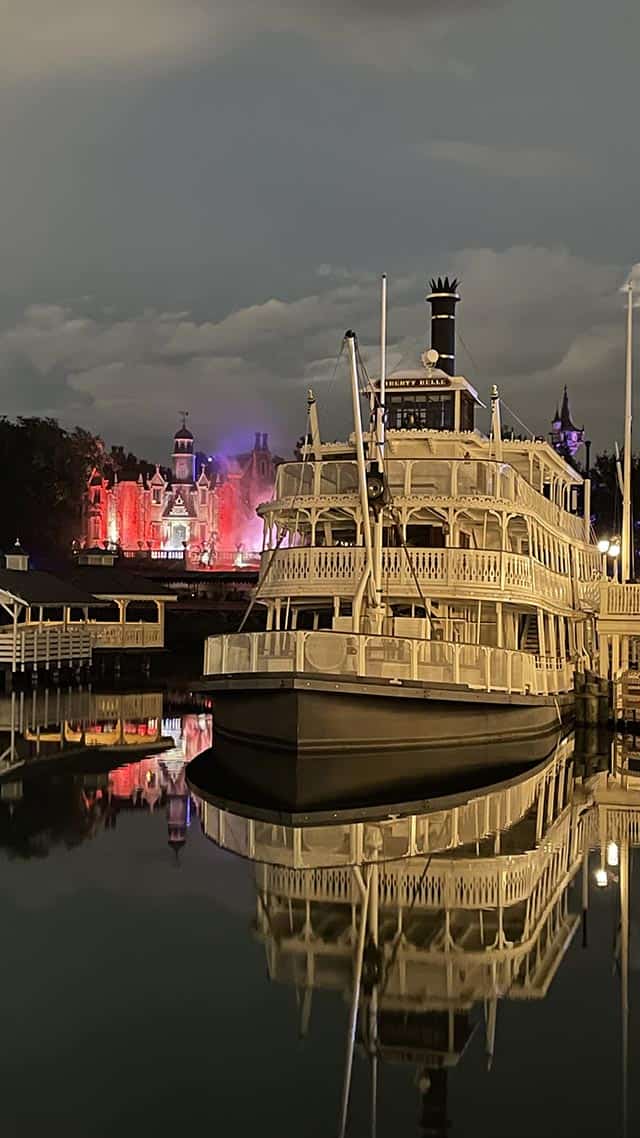 On the Liberty Square Riverboat, guests can "Steam into American history aboard the majestic, Colonial-era Liberty Belle riverboat and enjoy a relaxing half-mile tour around Tom Sawyer Island. Along the way, listen to a recorded narrator—in the voice of iconic American author and humorist Mark Twain—sharing memories of Twain's time on the Mississippi. It's full steam ahead on this historic, nostalgic trip back to the past!"
Along the way, guests can see a rare side of the Magic Kingdom, including:
An early American settlement
An idyllic Native American village
Harper's Mill
Fort Langhorn
Wilson's Cave Inn
Woodland animals
You can also see some pretty cool views of Big Thunder Mountain Railroad, Splash Mountain, and Haunted Mansion.
Evacuation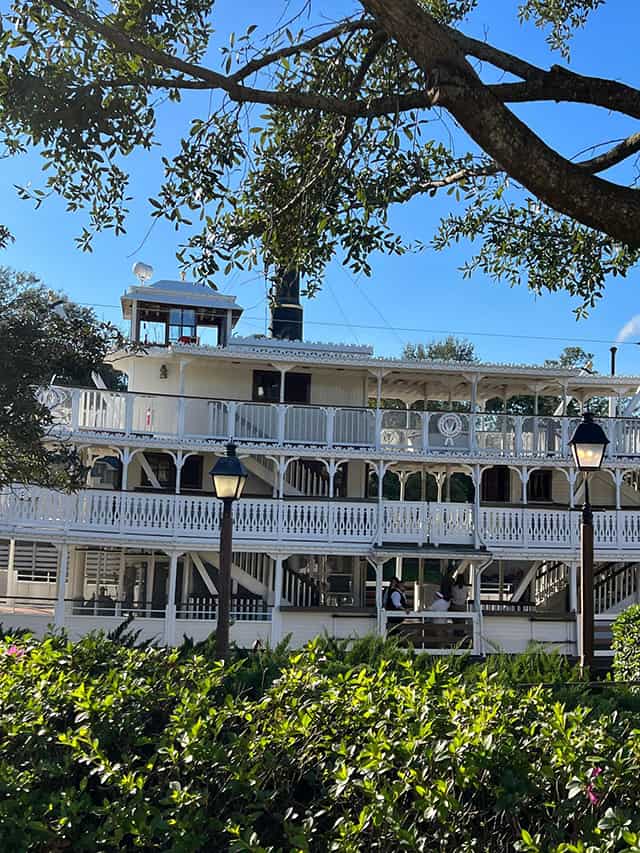 Today, guests on the Liberty Square Riverboat had their ride cut short and had to be evacuated! Just as the boat was making its way to the station, it broke down right after it passed Haunted Mansion.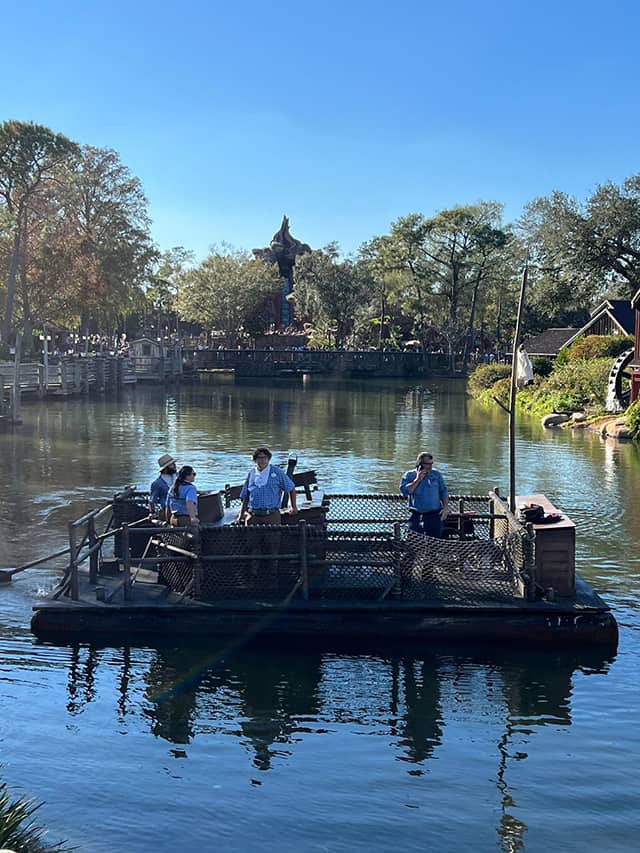 As you can see, Cast Members from Tom Sawyer Island brought over the boats for guests to evacuate. This is a pretty rare sighting! How often have we seen the Riverboat evacuate before?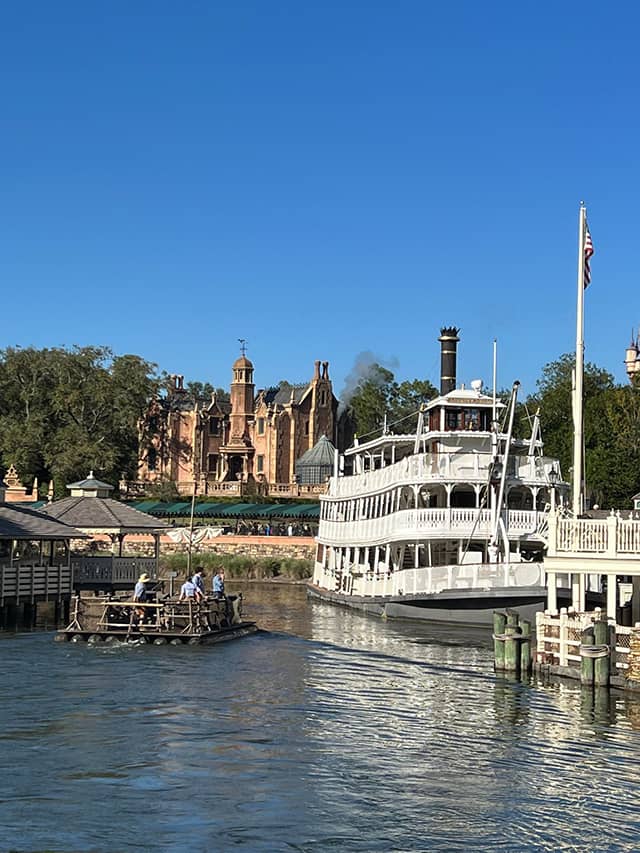 Guests on Liberty Square Riverboat had to evacuate today at the Magic Kingdom.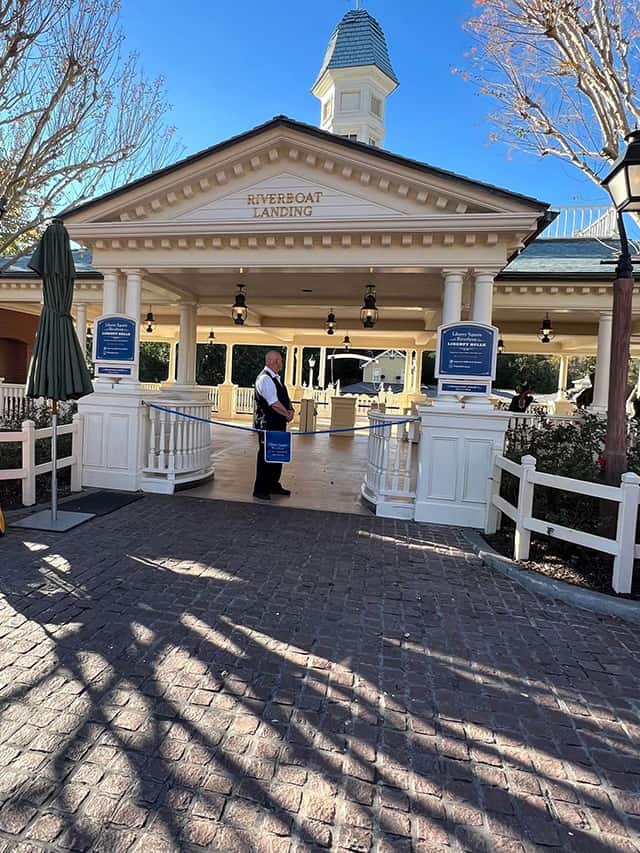 After boarding the boats, guests were taken back to the Tom Sawyer Island station. At the time of writing, both Liberty Square Riverboat and Pirates of the Caribbean are shown as being temporarily closed. Hopefully, both will be back up and running real soon!
Are you visiting the Magic Kingdom today? Were you on the Liberty Square Riverboat or did you see guests evacuate? Tell us in the comments below or share this post with a friend!