You already bought the tickets. Now, do this ONE thing to make your night the best ever!
Mickey's Not-So-Scary Halloween Party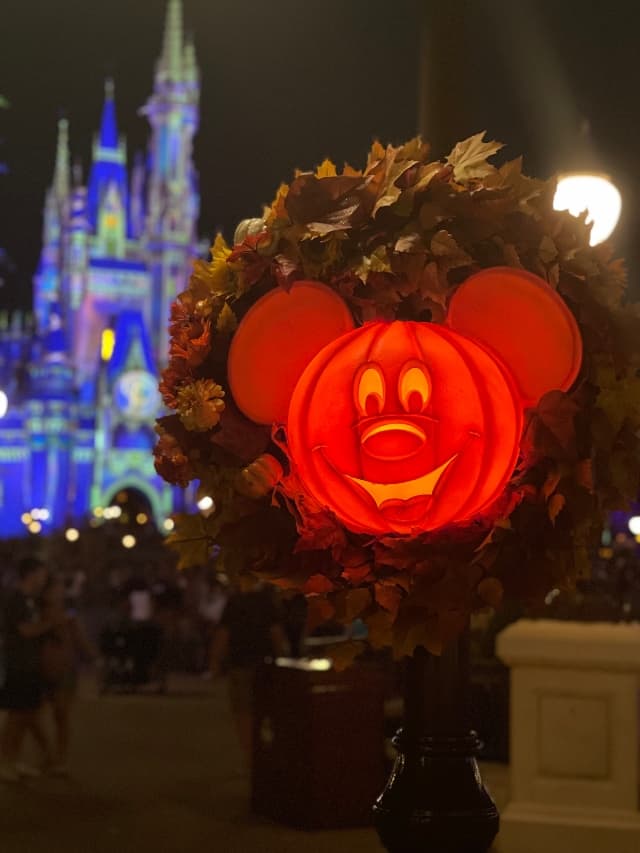 It's back this year! Mickey's Not-So-Scary Halloween Party has returned in full form for the 2022 Halloween season! We are so excited to see its return. These parties are POPULAR this year with many events selling out weeks in advance. If you've snagged tickets to an upcoming party and are working on planning your experience, you might be thinking about several logistics. You may be planning the top characters you hope to meet, the treat stops you plan to visit for Trick or Treating, and the attractions you plan to ride.
You may be even calculating the best time to watch the Boo to You Parade or how to get a great view for the fireworks. There is, however, one other thing you can't forget to do in order to have the best possible party experience you can: plan your costumes!
Costume Rules at Disney World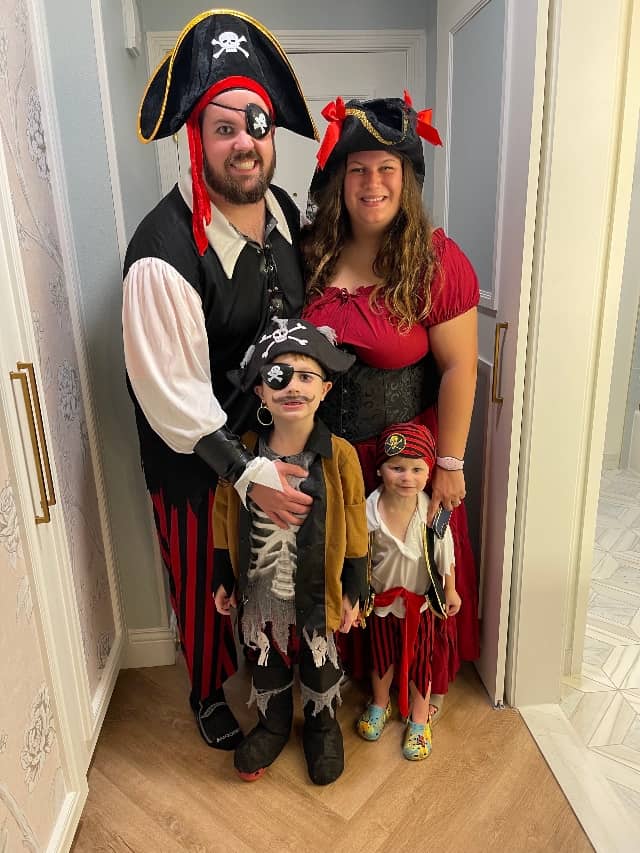 For very obvious reasons of safety, Disney World has specific rules and regulations regarding costume wear by guests on a typical park day. The guidelines for guest dress on a traditional park day express that guests 14 years of age and older are not allowed to wear costumes or costume masks to the park. While many individuals like to dress "in the likeness" of favorite characters or wear special t-shirts to the park, the costume rule is specific and enforced daily.
For Mickey's Not-So-Scary Halloween Party, there are different rules entirely! The guidance for guests ages 13 and under says "costumes and some costume masks may be worn; masks must provide unobstructed peripheral vision at all times with openings that allow the eyes to be fully seen."
The guidance for guests ages 14 and older is more detailed. Costumes may be worn that meet these standards:
All guests may dress as their favorite character, but may not pose for pictures or sign autographs for other guests.
Costumes must be family-friendly and may not be obstructive, offensive, objectionable, or violent.
Costumes may not contain any props or accessories that resemble or could easily be mistaken for an actual weapon.
Costumes may not contain sharp objects, pointed objects or materials that may accidentally strike another guest.
Layered costumes or costume props that surround the entire body are strongly discouraged and may be subject to additional security screening.
Costumes may not reach or drag on the ground (example: full-length princess dresses)
Capes may be worn if the length does not go below the waist.
Acceptable accessories include: transparent wings, plastic light sabers, toy swords, and tutus.
Costume masks of any kind may not be worn.
Why Take the Time to Wear a Costume?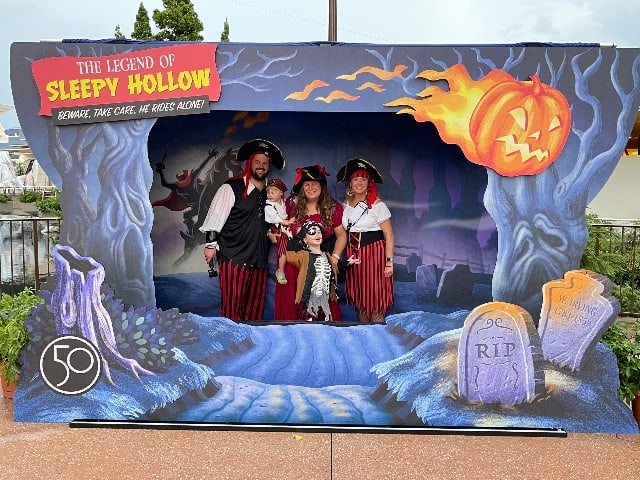 First, costumes add another layer of fun to the event. If you are someone who frequently travels to Disney World, wearing a costume to the party makes the experience feel even more unique and special. Dressing up for the event makes the night feel "different" than a normal night at Magic Kingdom, which is really fun! Dressing up for the party really elevated the "spooky" mood set at the Magic Kingdom for the event!
Additionally, dressing up really brings extra attention and pixie dust from cast members and other guests alike! My entire family dressed as a group of pirates, and we got so many fun comments and interactions with cast members, characters, and other guests because of it. My five year old had an especially fun time dressing as a pirate and interacting with the live actors on the Pirates of the Caribbean attraction during the party. The live actor in the queue talked to him all about the pirate adventure they shared together searching for treasure, which he absolutely loved!
Dressing up also lends itself to great photo opportunities! My family got our pictures taken at one of the new 3D photo backdrops at the party and also at some of the PhotoPass Magic Shot locations, and these are some of my favorite pictures of us from our trip! While I am sure these pictures would be fun in regular Disney attire, the costumes add an extra layer of fun! It will be so fun and memorable to look back on these photos in our pirate costumes.
Costume Ideas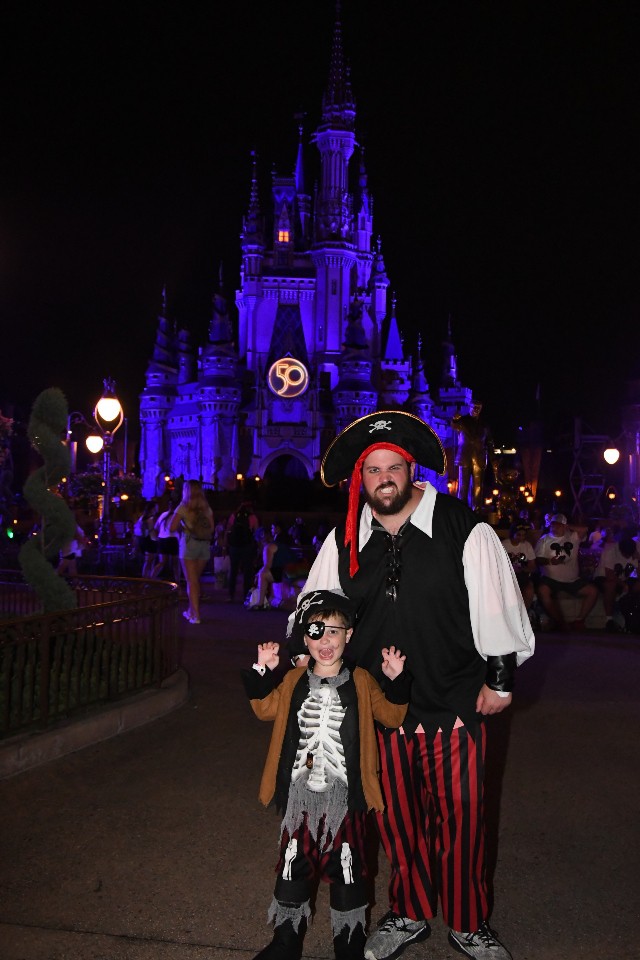 The most challenging part for my group was actually coming up with our costume idea! My five year old really wanted to dress up as the Hatbox Ghost from the Haunted Mansion, but I struggled with the skill it would take to make distinctively Haunted Mansion costumes for my entire traveling party.
I was able to convince him to pick out a costume from Amazon and he decided he wanted to be a pirate because of his love of the Pirates of the Caribbean attraction. I found costumes for each of us in the pirate theme and we were set and ready to go! We even packed only in two carry-ons for our trip and were able to easily fit our costumes into our luggage with room to spare.
I think it is really fun to have a group theme, but you certainly do not have to do this! Some group costumes I saw at the party included Monsters, Inc., Toy Story, The Three Caballeros, and Snow White and the Seven Dwarfs. Stand out individual costumes included Pinocchio (complete with the long nose), Jack Skellington, and Moana.
Choose your favorite Disney attraction or character, order or make a costume, and go! Just be sure to consider the above listed rules and also the weather. You don't want to wear a heavy costume or long sleeves if the temperature during your trip is going to be hot!
What are your best ideas for a costume for Mickey's Not-So-Scary Halloween Party? Have you dressed up for a party in the past? Do you plan to dress up for your upcoming trip? Share any ideas you have below or by commenting on this post on our Facebook page. We are looking forward to hearing from you!