These new scenes will add nostalgia and celebration to the 50th anniversary.
Disney Enchantment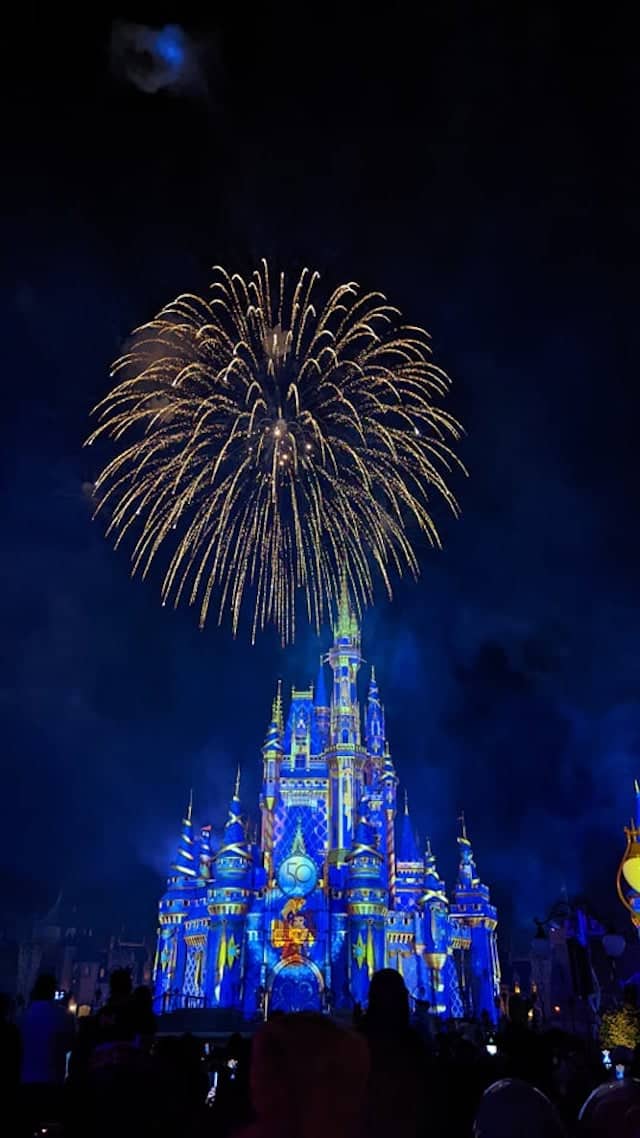 Magic Kingdom's newest nighttime spectacular, Disney Enchantment, debuted October 1, 2021 for the 50th anniversary of Walt Disney World.
Disney Parks Blog shares, "In 'Disney Enchantment', you're inspired to believe in magic, with captivating Disney music, enhanced lighting, and immersive projection effects that extend- for the first time- from Cinderella Castle down Main Street, USA."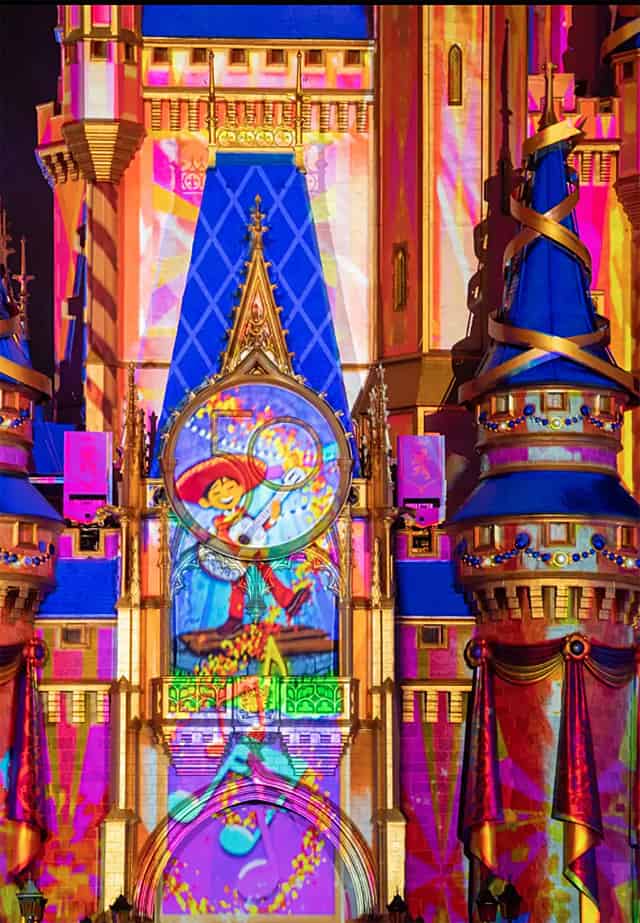 "This one-of-a-kind show features characters, moments and music from dozens of Disney and Pixar animated films. It takes you beyond the ordinary to a land of magic, where we're swept up in a world of wonder filled with friendship, love and fun. Through it all we'll discover we only have to look within to find the power to believe and make dreams come true, because the magic was inside us all along!"
For me (Monica), Enchantment falls flat in comparison to Happily Ever After. I have seen Enchantment a handful of times and no longer feel the need to see the show. However, these new scenes may change my mind!
New Scenes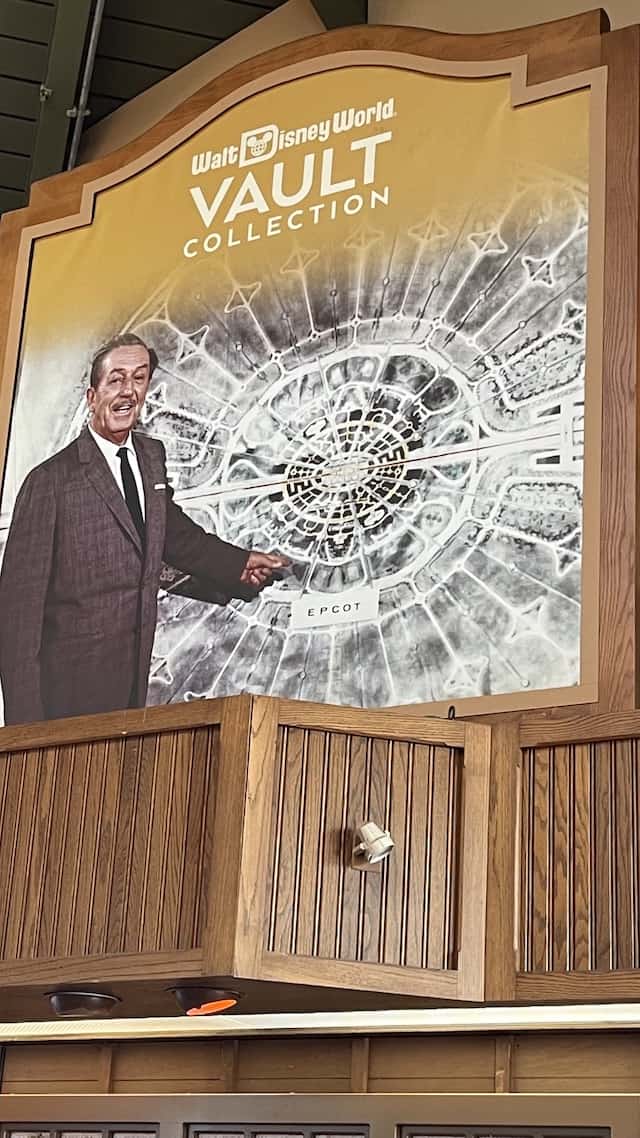 Last night we shared Disney would be testing fireworks over the Magic Kingdom. During this testing, people watching the fireworks saw new scenes added to Enchantment.
Archival footage of both Walt Disney and Roy Disney projected onto Cinderella Castle during the show! They were spotted during the introduction, and they will reportedly be part of a new 2-minute scene that celebrates the 50th anniversary.
Archival footage of both Walt Disney and Roy Disney projected onto Cinderella Castle during the show!
The new scenes are set to debut later this month!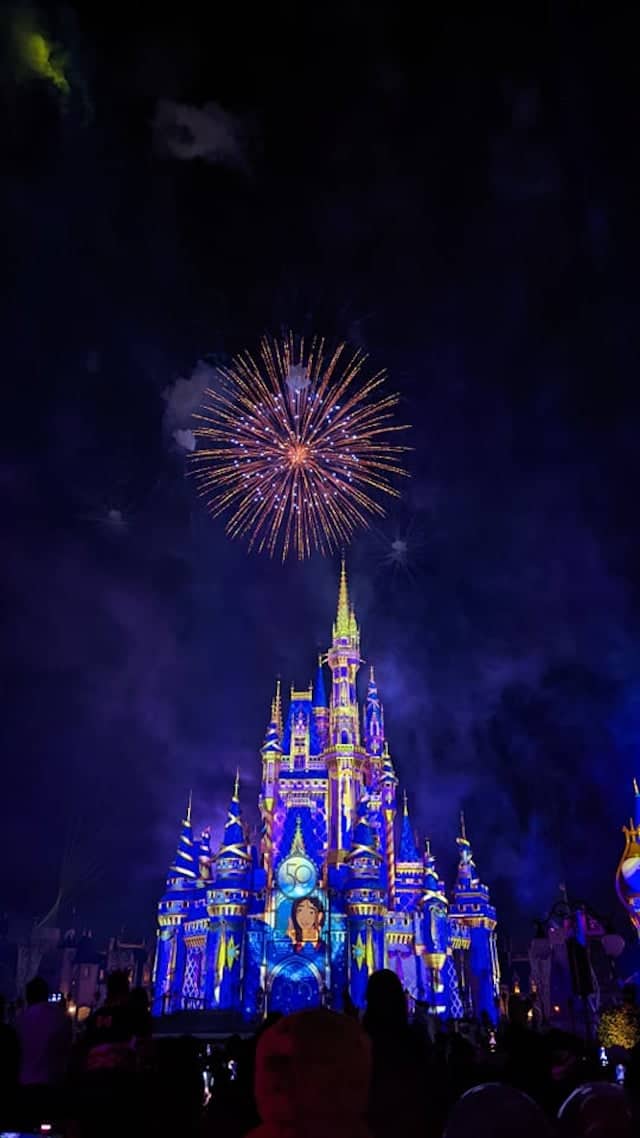 If you have seen Enchantment, you may have been disappointed that there was no mention of the 50th anniversary or Walt Disney. Since it debuted on October 1, many expected this to be more of a 50th anniversary show (with hopes of Happily Ever After returning after the celebration ends).
What do you think of these new scenes? Do you think Disney is adding more 50th anniversary scenes so the show can retire after the celebration is over? Let us know in the comments below and on Facebook.