If there is one food I cannot live without, it would have to be sourdough bread. The smell of a warm loaf brings joy to me and knowing that I can enjoy some while visiting the Disneyland Resort is quite the treat.
Pacific Wharf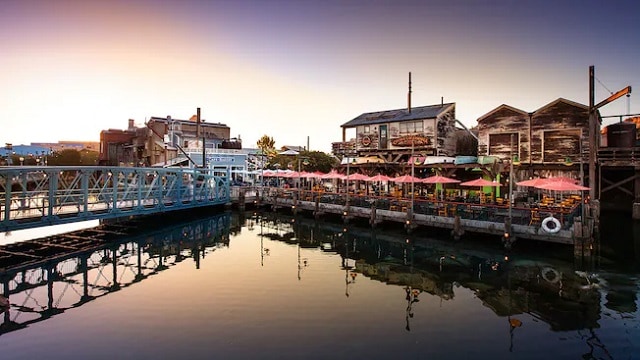 The Pacific Wharf is a charming waterfront area situated inside Disney California Adventure Park at the Disneyland Resort. The land opened with the park in 2001 and is located across from Cars Land and next to Paradise Pier. It is the smallest themed area in DCA.
This area of the park is meant to incorporate and mimic the famous Monterey Bay Cannery Row and waterfront of San Francisco in California. Within the Pacific Wharf in the park, there are many quick service restaurants ranging from Mexican to Asian cuisines and an ample outside seating area. Goofy and his son Max appear on a daily basis greeting guests from the pier. It is also in this area that Ghirardelli Soda Fountain & Chocolate Shop and The Bakery Tour can be found. Both are San Francisco staples.
Boudin Bakery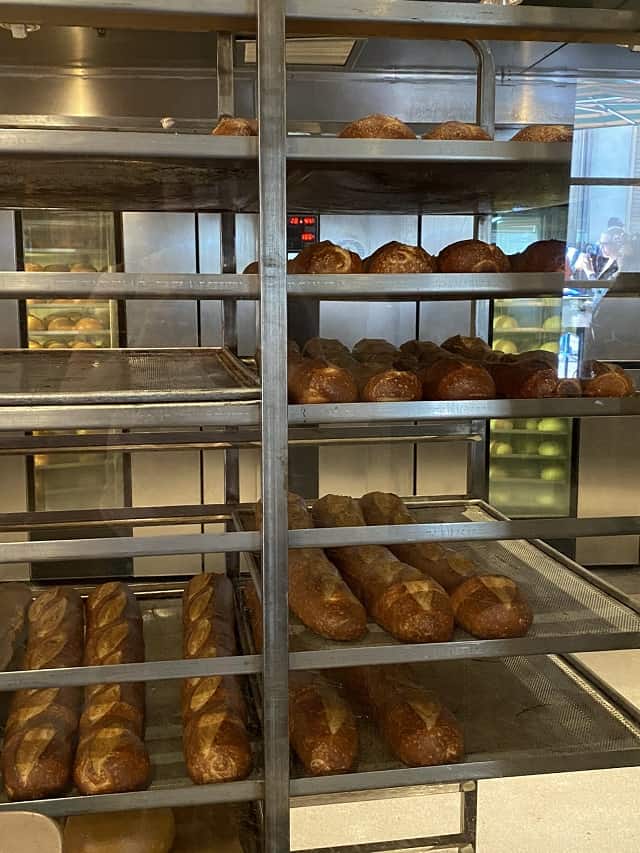 The Boudin Bakery is San Francisco's oldest continuously running company. Back in 1849, Boudin was a tiny Old World-style shop on San Francisco's Dupont Street. Since then, it has evolved to a world-famous bakery renowned for using the finest ingredients available. There are more than 30 locations throughout California, including the famed Fisherman's Wharf and its main Richmond District location. To this day, the bakery still uses the same recipe it developed during the California Gold Rush.
One cannot visit San Francisco without visiting the Boudin Bakery and enjoying a delectable bowl of clam chowder in their famous sour dough bread bowls. Therefore, it makes perfect sense that Boudin would host a bakery tour on the Pacific Wharf at Disney California Adventure Park.
The Bakery Tour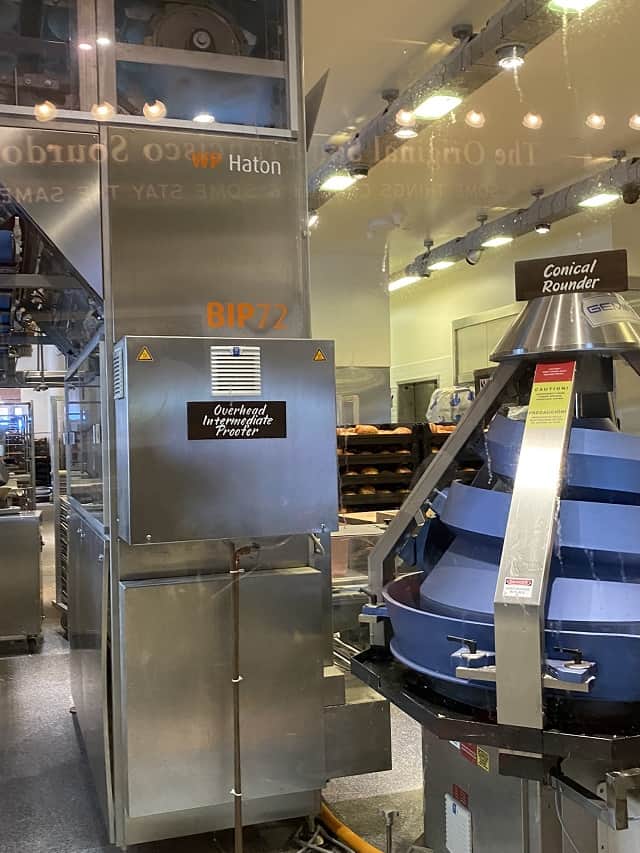 The self-guided sourdough bread factory tour first opened on February 8, 2001. Originally, the tour lasted 13 minutes and consisted of a video screens that provided the tour of the factory. In January 2015, the attraction was updated and became a free flowing self-guided tour. The only original element that remained was the introduction video about the history of sourdough. In addition, the attraction includes a touchscreen trivia game.
Tour a working replica of the famous Boudin Bakery in San Francisco and bite into a delicious sample of freshly baked bread. Follow along with your digital hosts as they explain how the luscious loaves are made. Watch expert bakers turn dough into the delectable bread that's been delighting San Franciscans for over 150 years.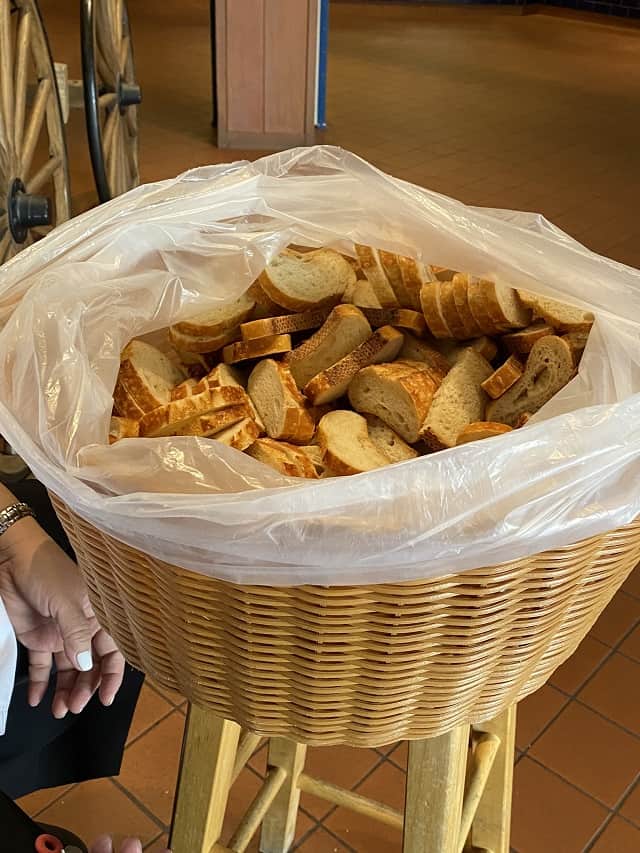 Upon entering the building, guests will find a Cast Member handing out two pieces of sourdough bread. The introduction video is narrated by Rosie O'Donnell and Colin Mochrie. Guests are able to walk through hallways where they can look through glass windows at a real bakery facility and see sourdough bread being made right before your eyes. There are also a handful of chairs and tables for guests to enjoy.
Touring the Bakery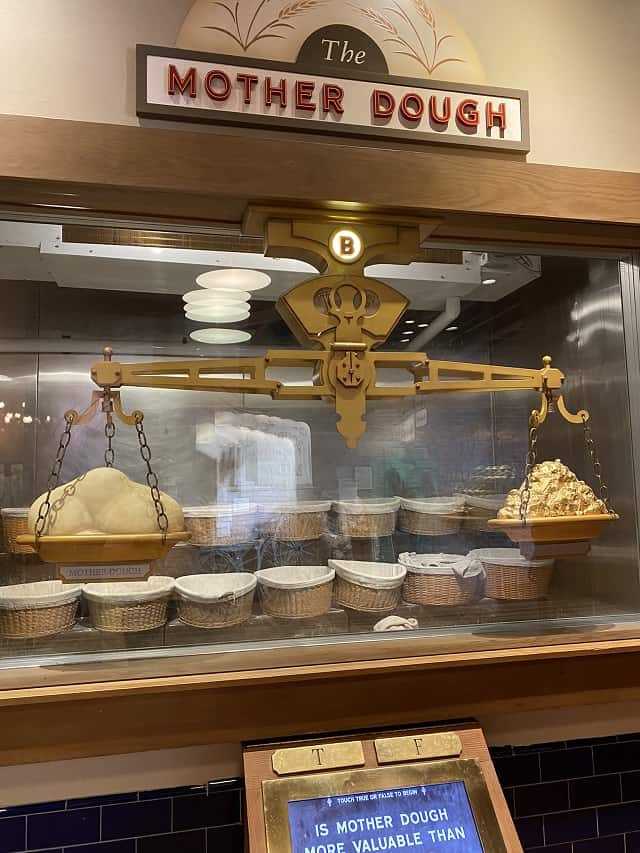 I (Marisol) always enjoy coming into the Bakery Tour during each of our visits to Disneyland California Adventure especially on a hot summer day as it is nicely air conditioned and provides a relaxing part of our day. I especially enjoy watching the bakers go through the process of making the different sour dough loafs that are sold at the Pacific Wharf Café right next door and the bread stand located outside the bakery.
My favorite is when the bakers become creative and put a magical Disney twist on items such as the Mickey vampire sourdough loaf that is available during the Halloween season or the candy canes, Christmas trees, stockings and snowmen sourdough loafs that are sold during the holiday season. The daily fresh loaves of sourdough bread feature Mickey Mouse shaped loaves year round.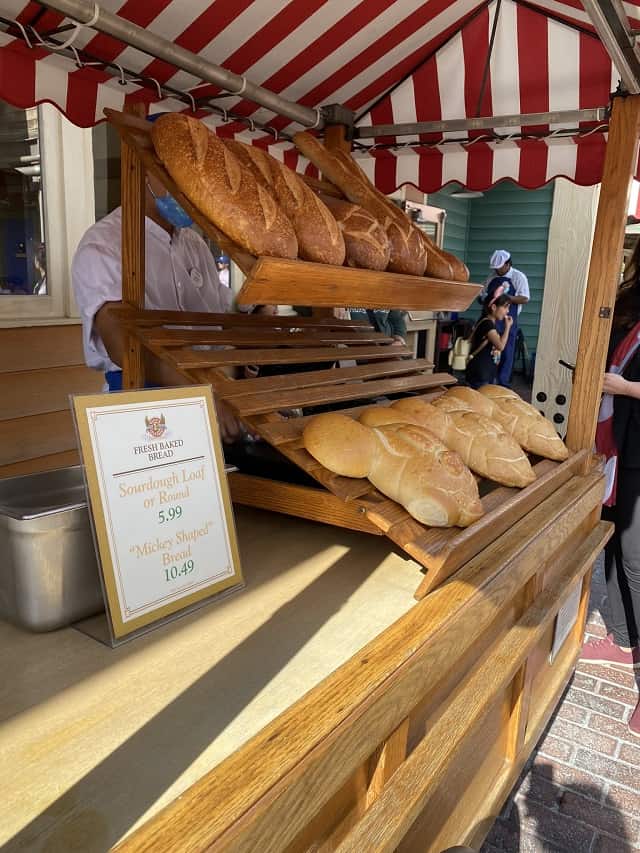 There's something wonderful about enjoying a delicious loaf of sourdough bread and even better when it is Mickey shaped. My kids each like to take one of his ears to eat!
Fun fact: the dough's only ingredients are unbleached flour, water, salt and a portion of the "mother dough" developed by French baker Isidore Boudin in 1849.
It is also an inexpensive treat to enjoy while snacking around the park – complete with little packs of packaged butter! I have been known to purchase loaves of bread and bring them home to enjoy at a later date. I like to freeze the loaf and then reheat it at 375˚F for 10 to 15 minutes. It's perfect!
Pacific Wharf Café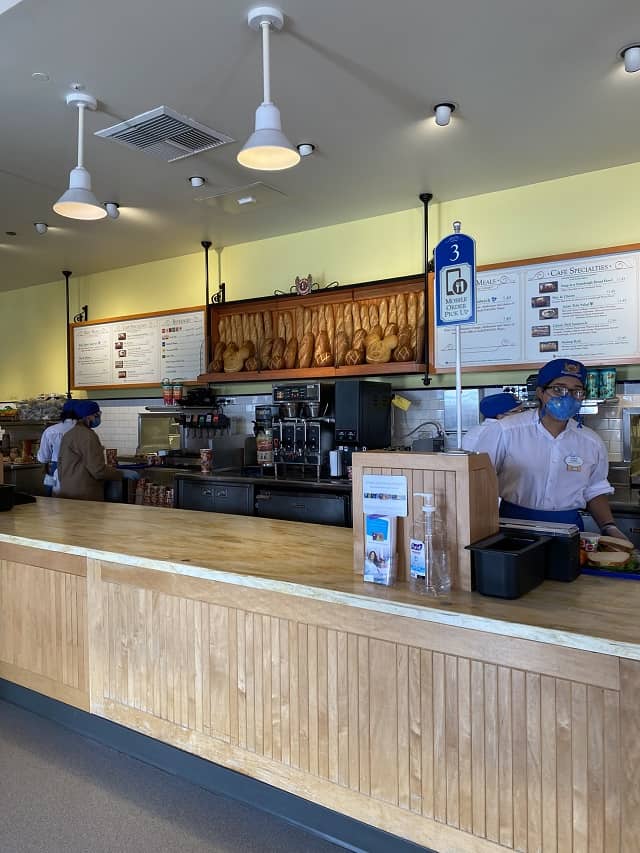 Visiting the Pacific Wharf Café is like visiting the Bay Area of California because it serves Boudin sourdough bowls with a choice of clam chowder or broccoli and cheese soup, a shrimp roll and other items. For example, the classic deli sandwich includes prosciutto, salami, pepperoni, pepper jack cheese, arugula, tomato, onions and creamy pepperoncini spread on sourdough with potato chips. This is my personal favorite to order when I am very hungry. The cuisine is very Bay Area inspired.
For times when I need a quick pick-me-up or snack, the kids and I like to order the kids turkey sandwich. One thing to note is that it is not served on a loaf of sourdough but rather served on a whole wheat flat bread instead. However, ask the Cast Member to substitute the flat bread for sourdough.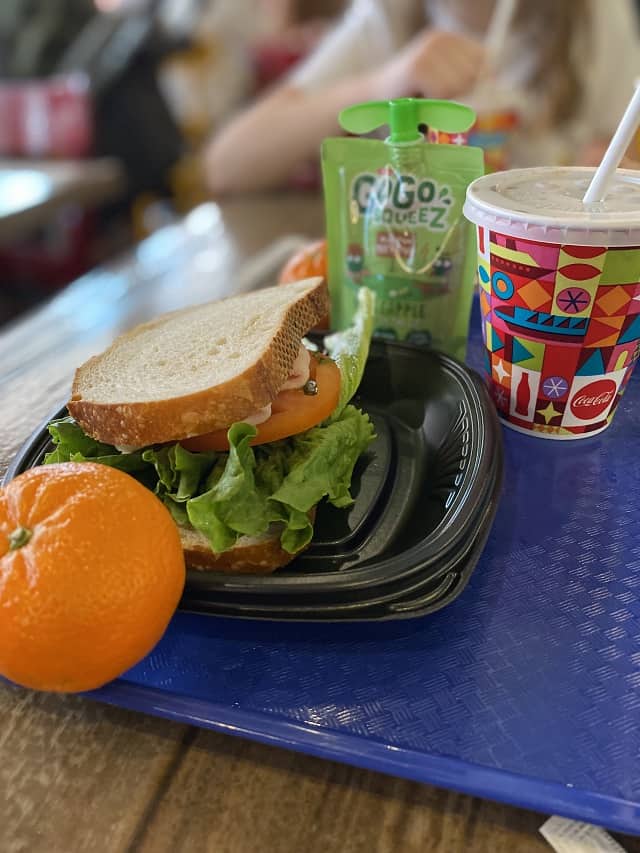 The Pacific Wharf Café is truly a wonderful quick service restaurant at Disneyland California Adventure Park. Be sure to place a Mobile Order prior to arriving as the stand-by line is often very long and time consuming.
As I mentioned before, our day at Disneyland California Adventure is never complete without a stop at The Tour Bakery for my two samples of sourdough bread that I enjoy as I walk through the tour. Admiring and waving to the talented bakers behind the glass windows adds on to the experience. I could truly spend a couple of hours enjoying the view.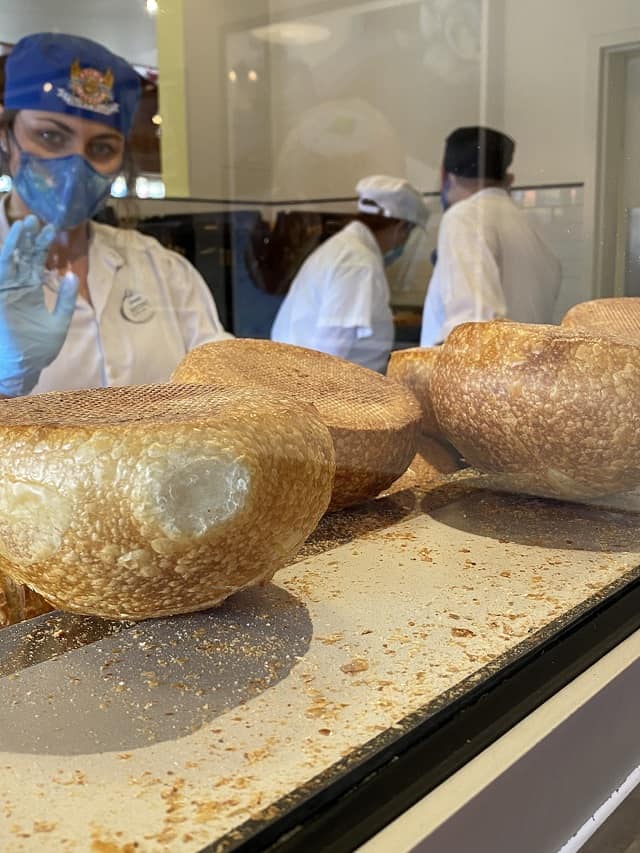 The daily hours of The Bakery Tour are from 8 am to 6 pm.
Do you enjoy eating sourdough bread? Have you taken The Bakery Tour at Disneyland California Adventure before? Share with us what part of the tour did you enjoy the most. Let us know in the comments on Facebook and in our Facebook group.