LATEST VIDEOS
Subscribe to my Youtube!
LIVE - Just Mousing Around
Just Mousing Around - LIVE
LIVE - Just Mousing Around
When will the Jedi Training return to Hollywood Studios, and why has it not come back yet?
Jedi Training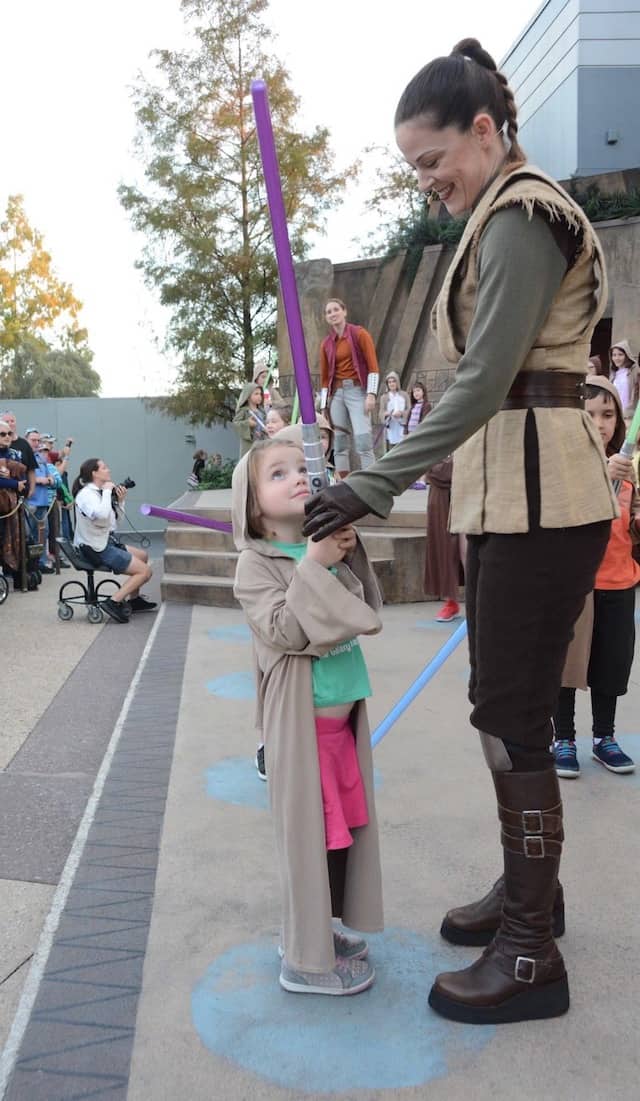 One of my (Monica) favorite attractions at Hollywood Studios is the Jedi Training. This interactive entertainment gave children the opportunity to train in the ways of the Force and put their skills to test against the dark side.
Young ones between the ages of 4 and 12 could sign up and train with Jedi Knights and then put on a stage show against Darth Vader, Kylo Ren, and Stormtroopers. Families and children absolutely loved Jedi Training because they got to wear cool costumes, use lightsabers, and get up close and personal with Darth Vader.
Unfortunately, Jedi Training did not reopen when the parks did back in July 2020 and is currently unavailable. With social distancing and mask wearing no longer required in the parks, many are hoping it will return soon. Let's take a look at why Disney may be holding off a bit longer.
Staffing Issues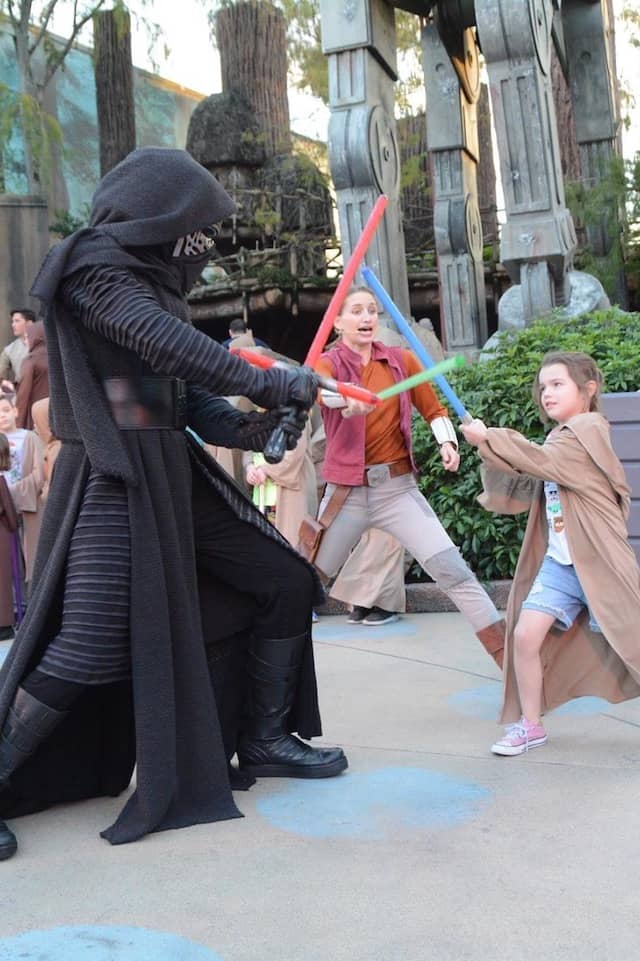 The first answer could be that Disney is still suffering from staff shortages. At the time of publication, Disney is still actively hiring and is actually offering sign-on bonuses of up to $1,500.
Housekeeping, food and beverage services, and lifeguards are all desperately needed right now. It's possible Disney is only able to staff the bare minimum to keep the theme parks and resorts in operation.
Disney recently announced that Harmony Barber Shop reopens in July 2022, and Bibbidi Bobbidi Boutique services will return later this year. It seems these "smaller" amenities and entertainment options that need up close contact between Cast and Guests have been put on the back burner while Disney ramps up other entertainment.
Money Saver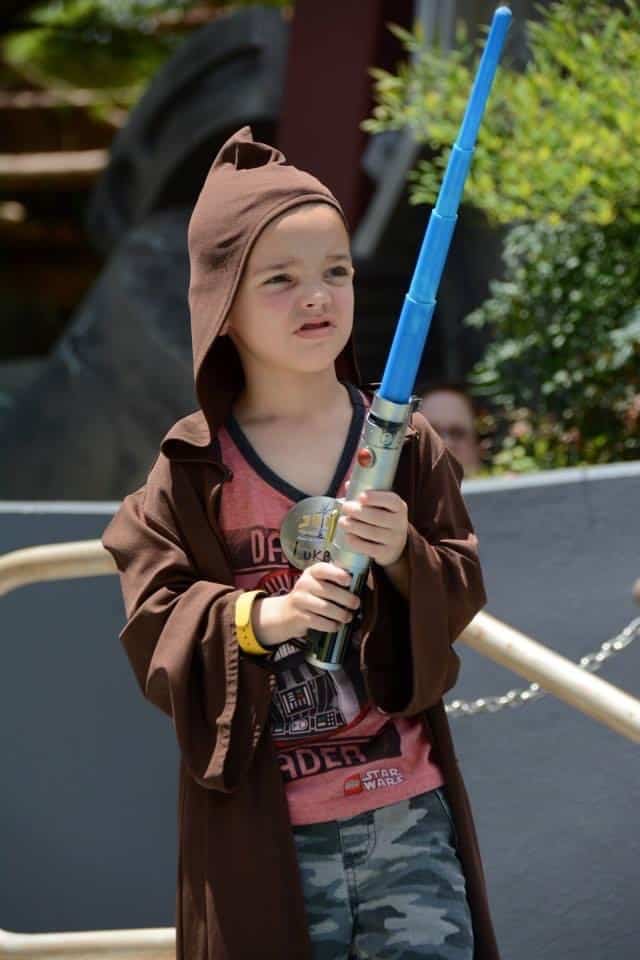 Is Disney holding off as long as they can in an attempt to save a few bucks? That could explain why Jedi Training has not returned. Compared to parades and characters, we have barely heard a peep from Jedi Training fans about its return.
Disney may be testing how far they can go before fans demand its return. This is all pure speculation, but I do think it's possible.
Is it gone forever?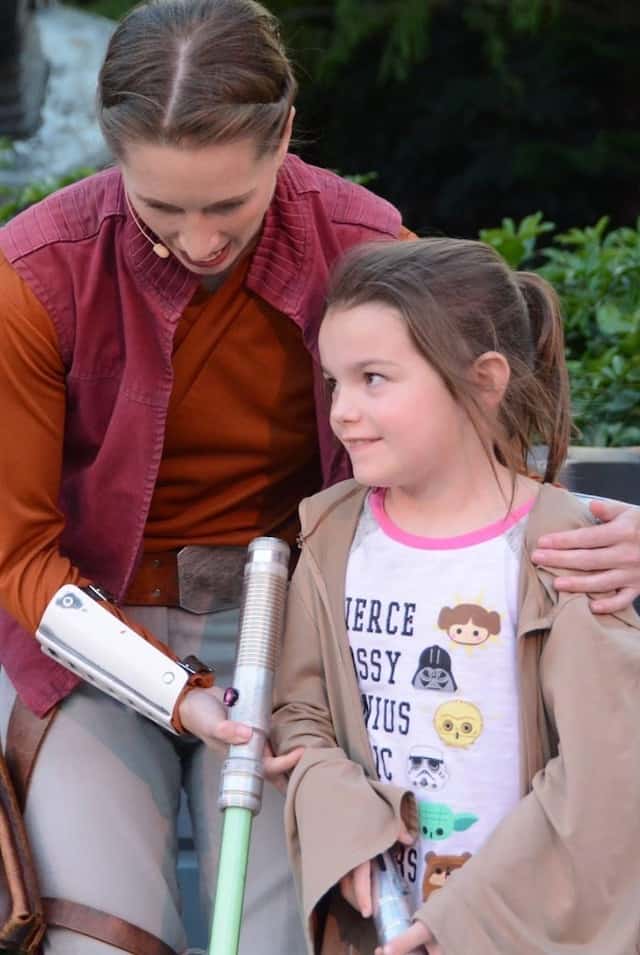 Has Jedi Training not returned because Disney is considering cutting the show permanently? Are they hoping the show remains unavailable for long enough and people just forget about it?
For what it's worth it is still listed on the website, so I don't think that is what is happening here. I do think it's a combination of staffing shortages and money saving efforts at play. Disney only recently brought back characters and parades, so I imagine it will be a bit longer to go for something smaller like Jedi Training.
It still doesn't change the fact that many families desperately want it to return! Many children (like mine) are quickly outgrowing the age requirement and won't get a "final" time to participate.
What are your thoughts on why Jedi Training has not returned yet? Are you anxiously awaiting an announcement from Disney? Let us know in the comments below and on Facebook.
Are you planning a vacation? Reach out to our trusted travel agency sponsor Authorized Disney Vacation Planner
Mouse Class Travel
!