Not only is the Mad Hatter one of Disney's most animated and quirky characters, he also has a background just as colorful has his character.
Part of Fab 50 Character Collection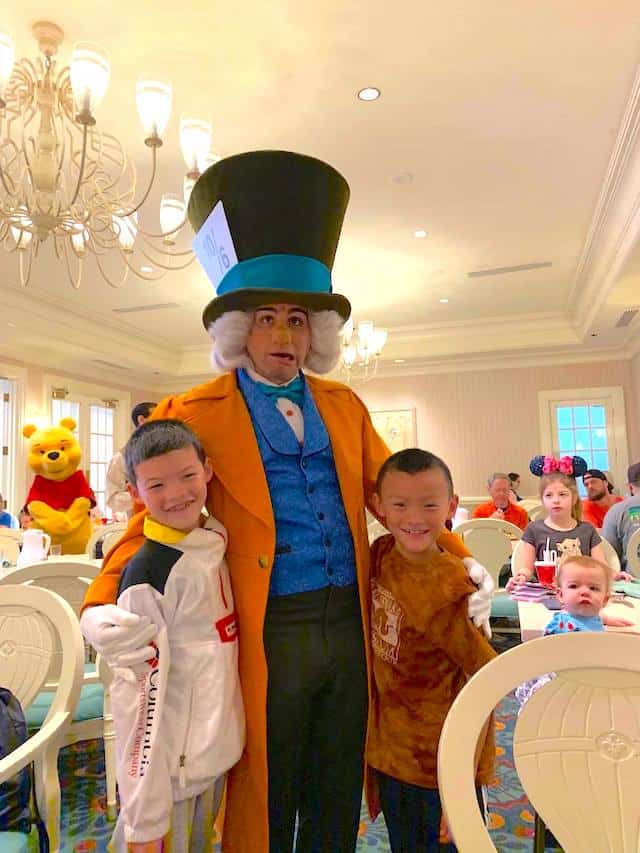 In Walt Disney's animated classic "Alice in Wonderland" (1951), the Hatter is a tempest with a teacup–making his appearance as part of the "Disney Fab 50 Character Collection." Everyone joining The World's Most Magical Celebration at Walt Disney World can admire the Mad Hatter near the Mad Tea Party attraction at Disney's Magic Kingdom.
Beginnings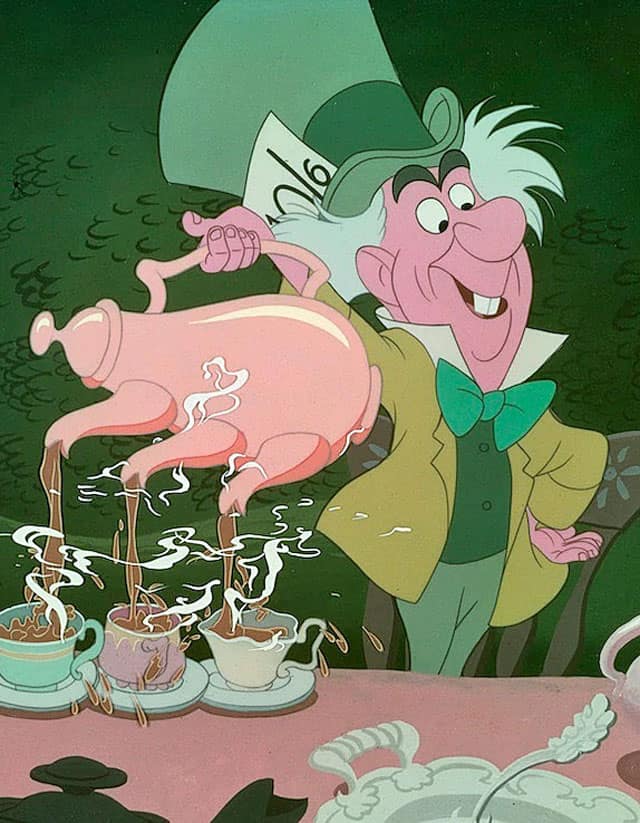 Long before the birth of Mickey Mouse, young Walt had loosely based his first successful film series, the silent "Alice Comedies," on Lewis Carroll's premise of a little girl journeying through a fantastic realm. To do this, he placed a live-action actress in an animated setting.
As he found Hollywood fame and built his studio, Walt's thoughts were never far from creating a "Wonderland." Luminaries like Mary Pickford and Ginger Rogers were interested in the project, but eventually Walt opted for a completely animated approach. Story, design and song ideas were developed intermittently across two decades.
Ed Wynn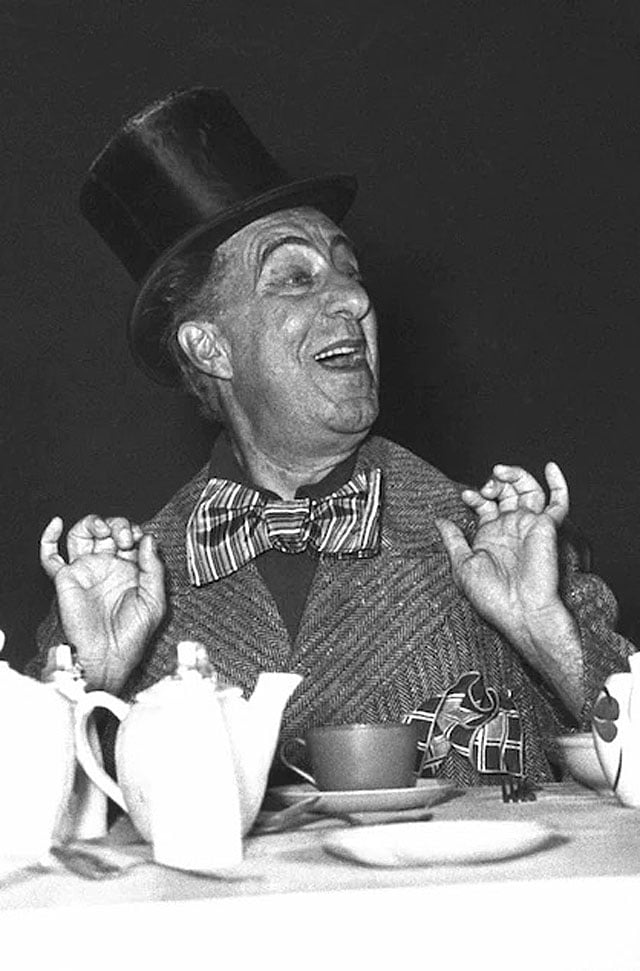 The inventive actor's brilliant, silly spontaneity proved a delightful "problem" for the Disney staff. While filming, Wynn would never perform a scene the same way twice. Therefore, portions of the finished tea party sequence dialogue were taken directly from the staged filming sessions.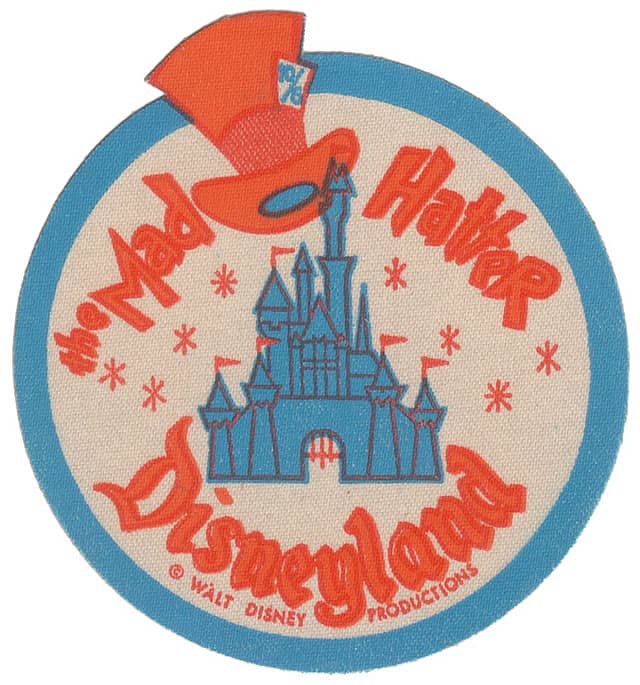 Ed Wynn would go on to host another memorable tea party–this time, one held on the ceiling! As Uncle Albert to Julie Andrews' "practically perfect" nanny in "Mary Poppins" (1964), Wynn literally soared to new heights as an on-camera Disney talent. Among his co-stars were some of Walt's other favorites.
Wynn worked with Fred MacMurray in both "The Absent-Minded Professor" (1961) and its sequel "Son of Flubber" (1963). Then, on the big screen he starred with Annette Funicello in "Babes in Toyland" (1961) and on television in "The Golden Horseshoe Revue" (1962). He also memorably appeared with Hayley Mills in "That Darn Cat!" (1965).
Legacy of Wynn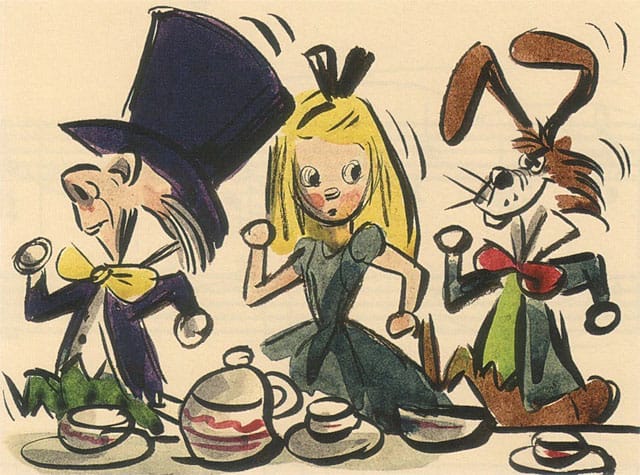 Wynn was awarded Disney Legend status posthumously in 2013. "Disney is one of the most creative men in our profession," Wynn remarked of Walt in the 1960s. "I never dispute his judgement when he offers me a part. I love working for him." Walt admired Wynn greatly and kept a photo portrait of the master clown on display in his working office. It's still there today!
The legacy of Ed Wynn still looms large for creative entertainers. The bumbling persona of King Candy in "Wreck-It Ralph" (2012), for example, is a direct tribute to Wynn's signature stage character ("The Perfect Fool").
Known for Humor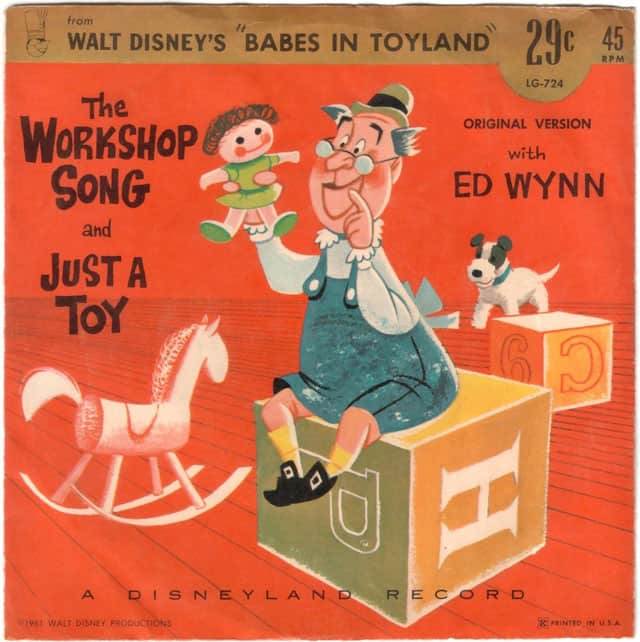 Although Wynn also excelled at dramatic acting, he's best known for his jubilant, boundless good humor. The Mad Hatter is still the most iconic of Wynn's contributions. Look for this silly milliner in Disney Parks around the world. He's so fun to meet and watch in parades.
To see more developmental art of the Mad Hatter and other characters from Wonderland, check out the "They Drew as They Pleased – Volume 4, The Hidden Art of Disney's Mid-Century Era, The 1950s and 1960s" by Didier Ghez (Disney X Chronicle Books, 2018)
Check out Disney's video below on how to sketch the Mad Hatter below:
Do you love the Mad Hatter? What's your favorite thing about him? Tell us about it in the comments below or on our Facebook page.

Source: Disney Parks Blog