New menu items are popping up all the time at Disney World, and this time we've got some new entrees and appetizers at a restaurant in the Magic Kingdom. Some other menu items have also disappeared. Check out these major updates here!
The Plaza Restaurant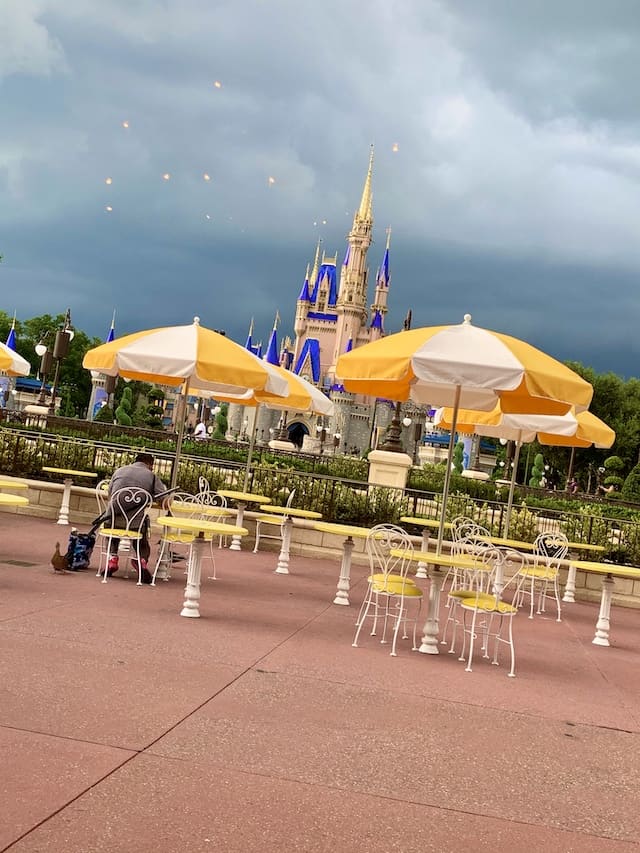 Located at the end of Main Street U.S.A., The Plaza Restaurant offers beautiful views of Cinderella Castle in a turn-of-the century atmosphere. It is located next to Plaza Ice Cream Parlor, which is temporarily unavailable, along the walkway to Tomorrowland.
The food is considered fast-casual and has many simple favorites that Guests can enjoy. The menu was severely limited upon reopening last July, but now The Plaza is starting to get more menu items.
New Appetizers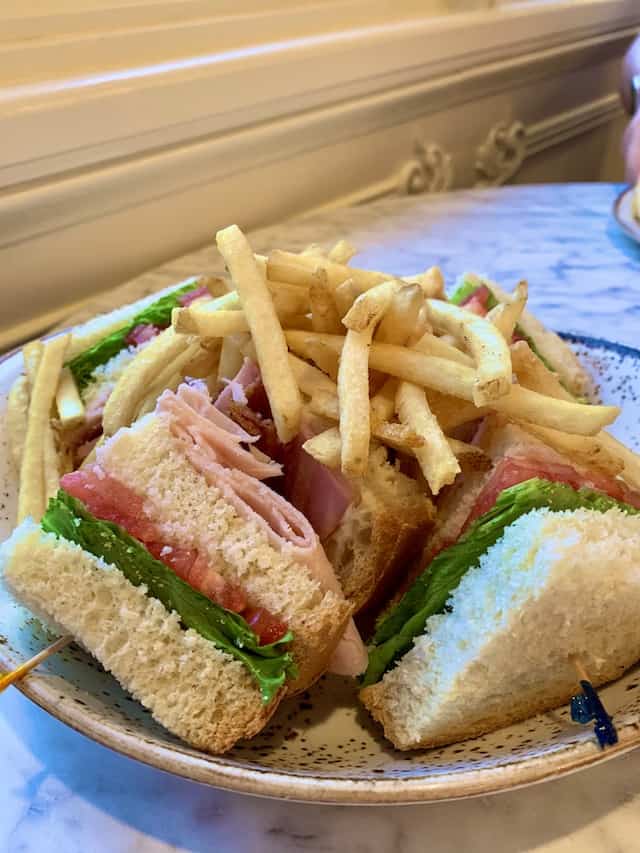 The menu at The Plaza boasted appetizers like Plaza Loaded French Fries, Soup, and a Wedge Salad.
New items include Chili, Seared Crab Cakes, and BLT Salad. The Wedge Salad has been taken off the menu.
New Entrees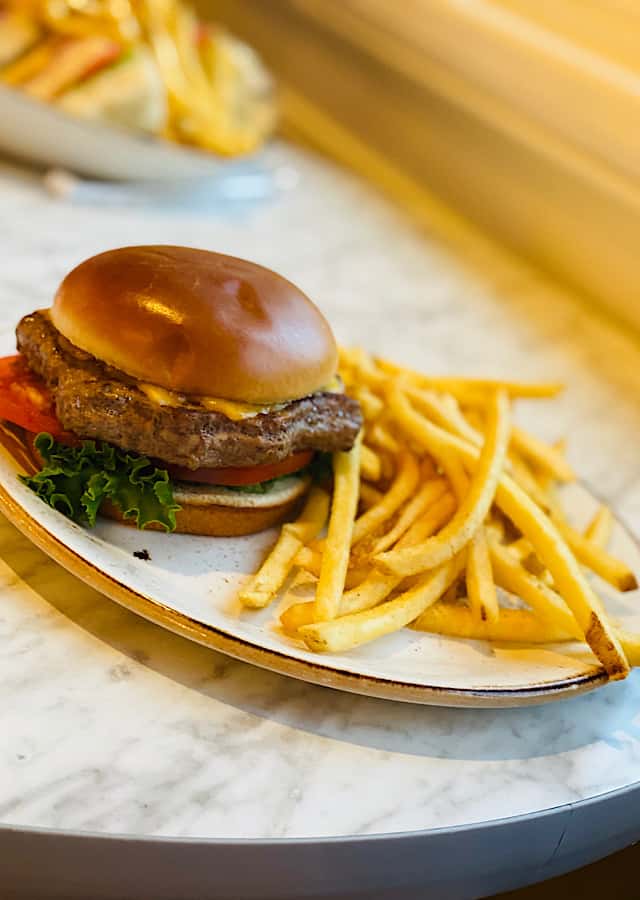 Upon reopening, the menu was pretty limited. Guests could choose from five entrees: Bangers & Mash, Cheese Steak Sandwich, Home-style Meatloaf, Plaza Turkey Club, and The Plaza Burger. I enjoyed the Plaza Club during my visit to the restaurant. You can read my full review HERE.
The Bangers & Mash, Cheese Steak Sandwich, and Plaza Burger have all been taken OFF the menu! But, what has replaced it? Well, now we have the additions of Roast Beef Au Jus, Fried Chicken Sandwich, Chili-Impossible Burger (plant based!), and the Main Street Burger.
Tell you more about the Main Street Burger? Ok!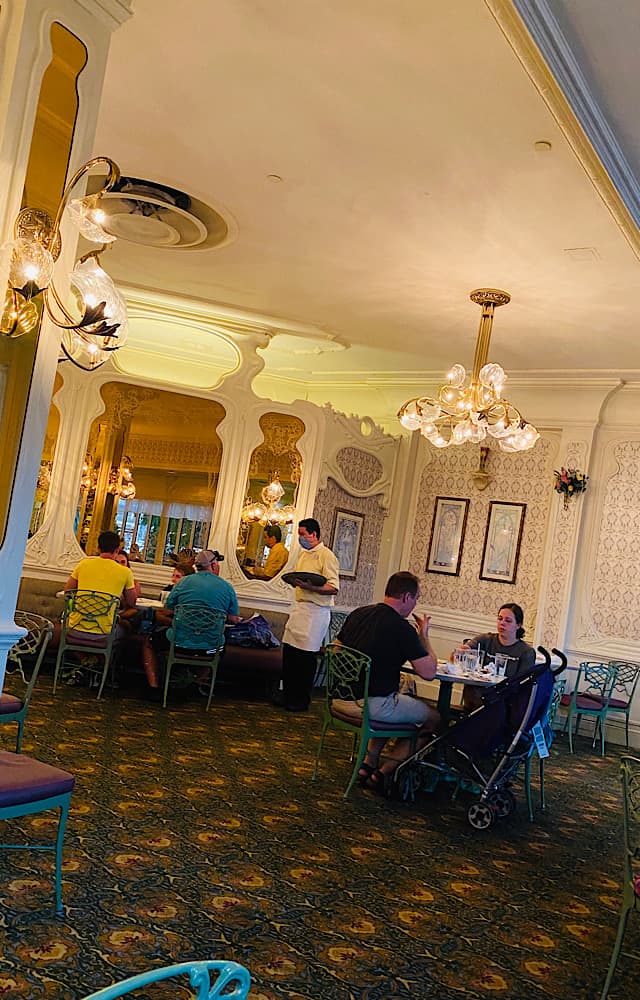 The Main Street Burger is a 7oz All-Beef Patty topped with Cheddar, House-made Bacon, Lettuce, Tomato, Sunny-side Up Egg, Beer-battered Onion Ring, and Roasted Poblano-Mayonnaise served on a Flour-dusted Kaiser Bun. Sounds fantastic!
You can still enjoy milkshakes, chocolate cake, and more at The Plaza! Anyone else craving The Plaza now? Leave us a comment below or on Facebook.