Move over chicky nuggies as there's a new favorite treat that has captured the heart and tummy of "The Child." We as humans now have the opportunity to enjoy them as well. Read on to see where you can purchase them!
Rumbly in the Tummy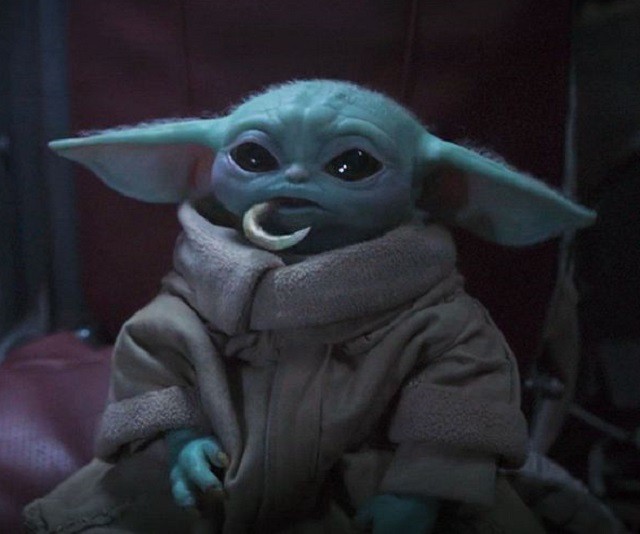 When I am hungry I will do anything to get my hands on some food and it is no different for The Child in The Mandalorian.
This adorable little toddler has quite the appetite.
In fact, he has now savored four different types of animals in the series.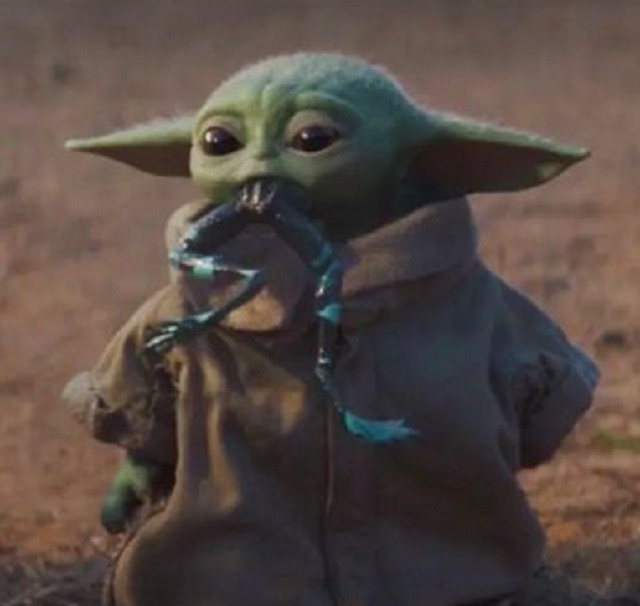 His first choice of food was a frog as seen in The Mandalorian Season 1, Episode 2. The Child quickly swallowed it down alive!
In various episodes of Season Two, we viewers have watched The Child partake in eating spiders, alien starfish and squid chowder.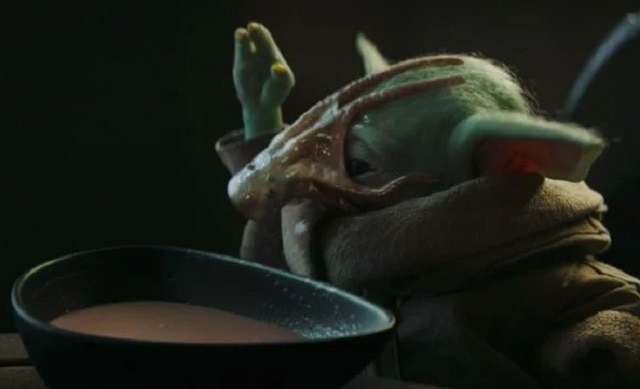 And let us not forget the most controversial food of choice!
In fact, it had fans in quite the frenzy when it feasted upon frog lady's unfertilized eggs!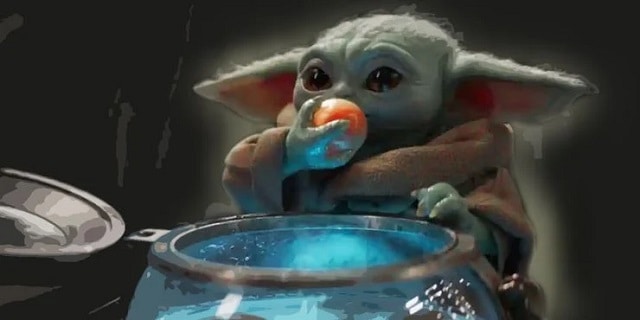 Thankfully, these delicacies are not sold for humans to savor on planet Earth!
Nevarro Nummies™ Macarons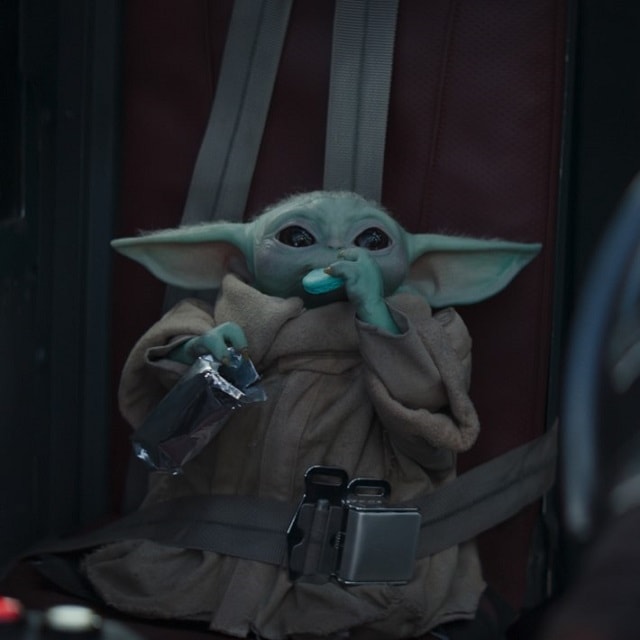 In Season 2, Episode 4 of The Mandalorian, The Child comes across a Nevarro student in a classroom who is savoring some tasty looking blue cookies.
The Child with his adorable little eyes and stretched out hand motions that he too would love to nibble on a cookie.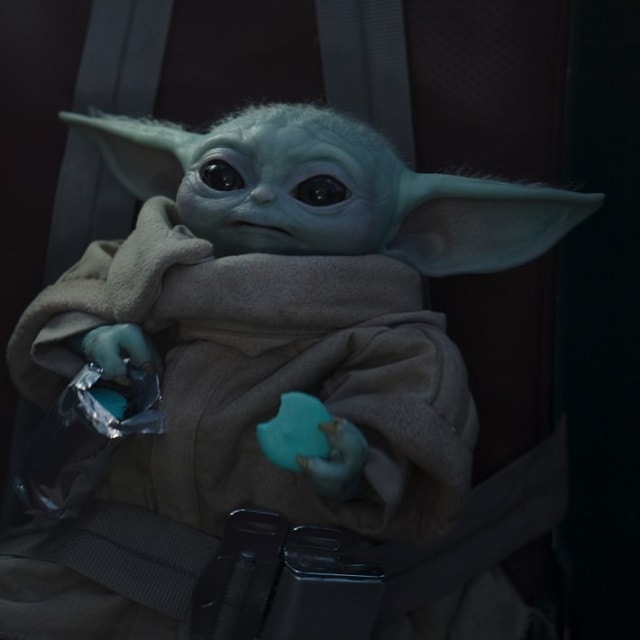 However, after the student signals that he will not share them, The Child uses the Force to lift and steal the cookies for himself!
When watching this particular scene, my first thoughts were that we too would soon be able to use the force of purchasing these cooking at Galaxy's Edge.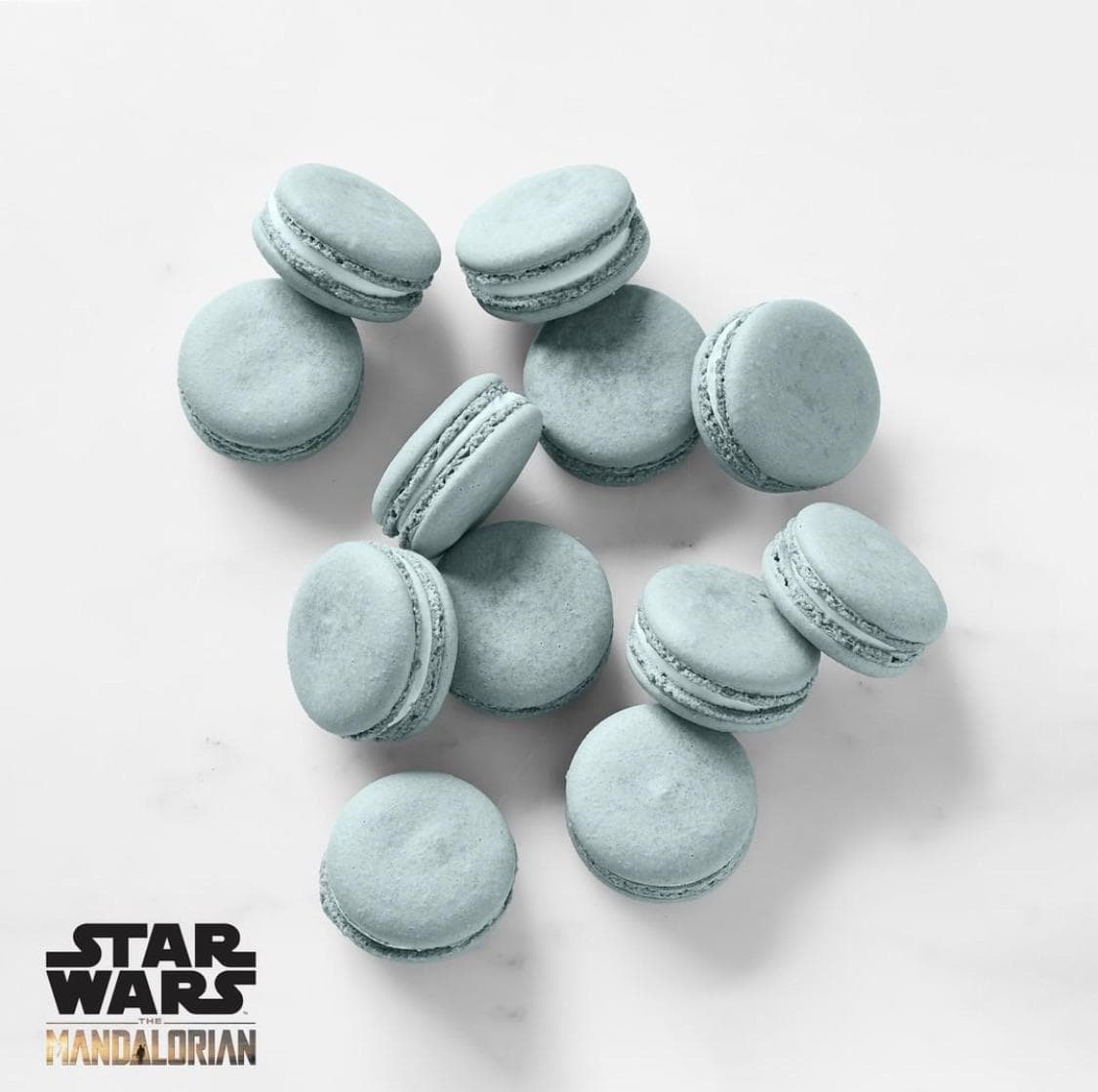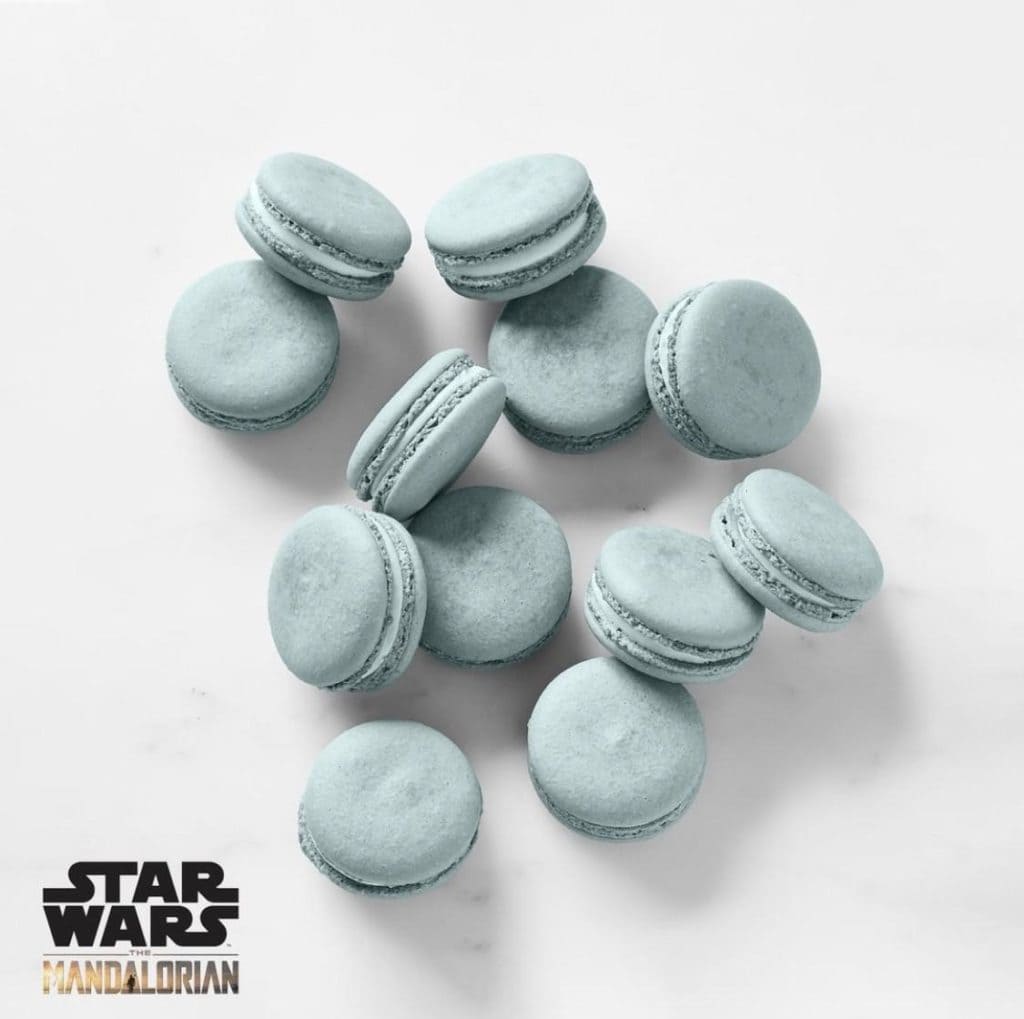 However, although they are yet to make it to the parks, they have arrived for purchase of all places, at Williams Sonoma.
21st-century artisans in California have created these ethereal French-style almond macarons capturing the essence of this scene with Nevarro Nummies™. For authentic galactic flavor, each exquisite treat is artfully hand-piped with a rich, creamy vanilla filling.
The Nevarro Nummies Macarons can be purchased for $49.95. They are shipped frozen or chilled and include 12 macarons.
You can purchase them on the Williams Sonoma website.
I can't wait to see what other delicacy The Child will devour next!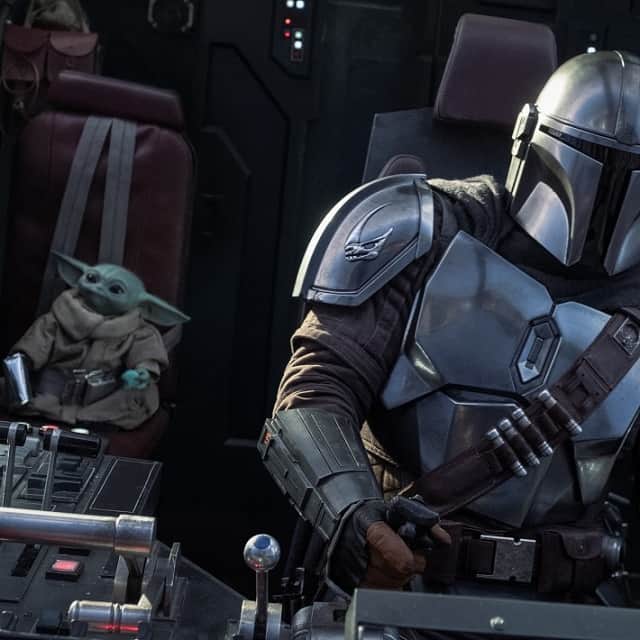 As a parent myself, I find it quite comical how Mando never hesitates to exclaim to The Child, "don't play with your food."
Even in the galactic Star Wars that particular phrase is universal to parents.
Will you be purchasing the Nevarro Nummies Macarons? Is it the Way for the price amount? Let us know in the comments on Facebook and in our Facebook group.
Are you planning a vacation? Reach out to our trusted travel agency sponsor Authorized Disney Vacation Planner
Mouse Class Travel
!