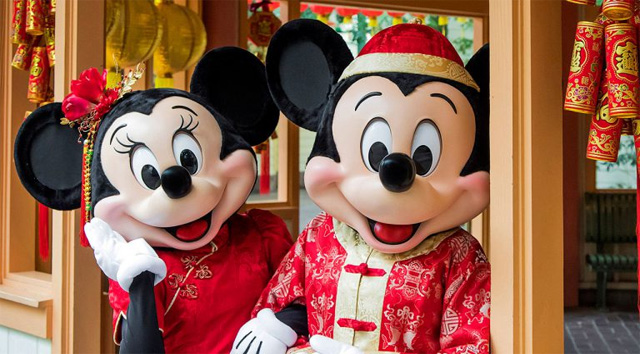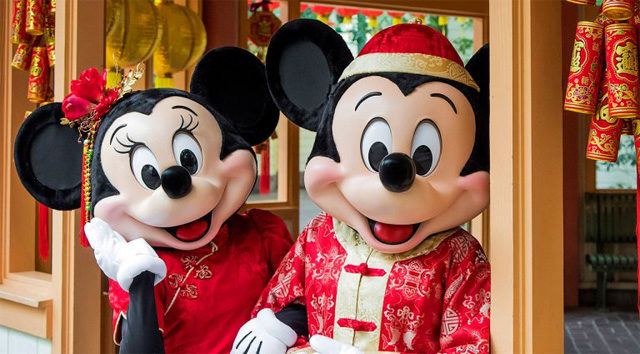 The Lunar New Year is almost two weeks away! Check out the menu for the celebration taking place this year.
The Lunar New Year celebration kicks off from January 17 to February 9 and we cannot wait to celebrate the Year of the Mouse!
During the Lunar New Year celebrations, guests visiting Disneyland will enjoy multicultural performances, beautiful decor, activities, new merchandise, and yes, delicious cuisine!
The festivities celebrate traditions of Chinese, Korean and Vietnamese cultures, along with your favorite Disney characters like Mushu and one of my personal favorite princesses, Mulan.
Check out many of the celebration activities and events that will be available HERE.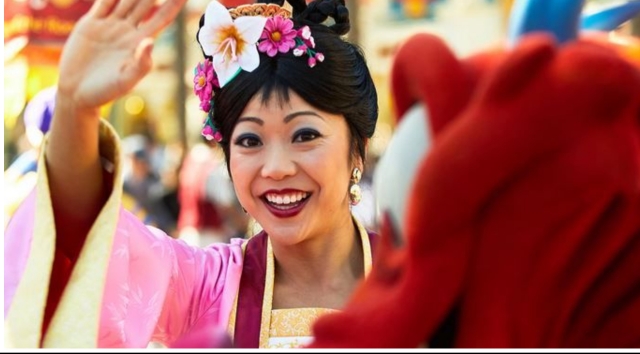 Read on for a list of menu items and details on the Sip and Savor Pass available to guests looking to sample different dishes.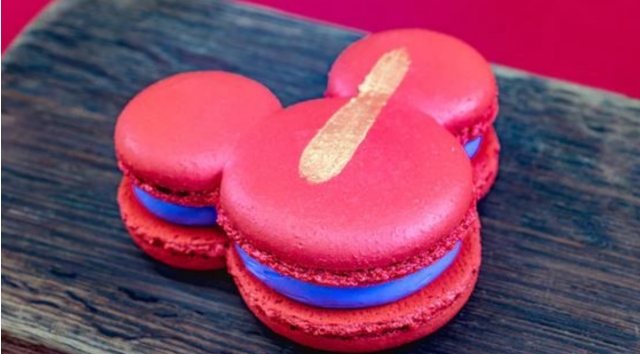 Menu Offerings
Longevity Noodle Co.
Ring in a brand-new year with mouthwatering noodle dishes, a delectable dessert, and a refreshing drink.
Chicken Meatballs and Lo Mein Noodles, Cabbage Salad with Apple-Ginger Sauce – $7.50
Vegetable Egg Roll and Chilled Sesame-Garlic Noodles with Cilantro-Cashew Sauce and Toasted Peanuts – $7.00
Black Sesame Mochi Donut – $6.00
Vietnamese Cold Brew with Coconut Milk – $6.50
Tsingtao Lager $10.00
Lucky 8 Lantern
Celebrate the Year of the Mouse with delicious libations and a savory selection of Asian dishes.
Shrimp Fried Rice with Garlic-Bacon Edamame – $8.00
Smoked Beef Bulgogi Short Rib on Rice Cake and Green Onion Salad – $8.25
Mandarin Orange-Green Tea Tart – $5.50
Peach Sojito – $13.00
Hitachino Nest Beer – $14.25
Prosperity Bao & Buns
Raise a glass and toast to a prosperous new year with tantalizing bao and bun-wrapped meals along with a tasty dessert and a specialty cocktail.
Char Siu Pork Bao, Chinese BBQ Pork with Pickled Red Onions and Jalapeño $7.75
Mickey Chinese Hot Dog Bun $7.00
Mango-Pineapple Pastry $5.50
Lychee-Grapefruit Gin Spritzer $13.00
Kloud Original Gravity Lager – $10.00
Red Dragon Spice Traders
Add a touch of spice to your new year with a tantalizing selection of Asian fare along with a cool drink and a sweet treat.
Firecracker Three Cup Chicken Wings – $7.50
Seafood & Pickled Ginger Dumplings with Soy Reduction, Sriracha Mayo and Shaved Bonito $8.25
Purple Yam Macaron with Crème Fraiche $6.50
Honey-Lime Green Tea $13.00
Bottle Logic Hanamachi $11.00
Sip and Savor Pass
Guests celebrating the Lunar New Year can purchase a Sip and Savor Pass for $42.00, including tax.
The pass includes a commemorative credential and 6 coupons, redeemable for food and beverage offerings (excluding alcohol) at all of the above Lunar New Year Marketplace kiosks and dining locations.
Passes may be purchased at Lunar New Year Merchandise Carts, the Sip and Savor Cart, Seaside Souvenirs, Elias & Co., Kingswell Camera Shop and each Lunar New Year Marketplace.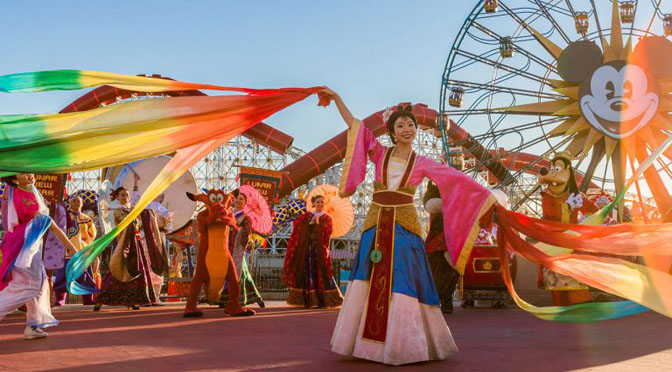 If you are an Annual Passholder, then you also receive a special Passholder lanyard!
Full details and further information regarding all of the Lunar Celebrations can be found on Disneyland's website.
So, what are you waiting for? Are you ready to celebrate the Year of the Mouse? Will you be visiting Disneyland and California Adventure to attend any of the Lunar Year celebrations? Tell us about it in the comments below or on Kenny the Pirate's Facebook page. Make sure you're also part of the KtP Crew group so you can share photos of your Lunar New Year trip!
Maggie Baltz