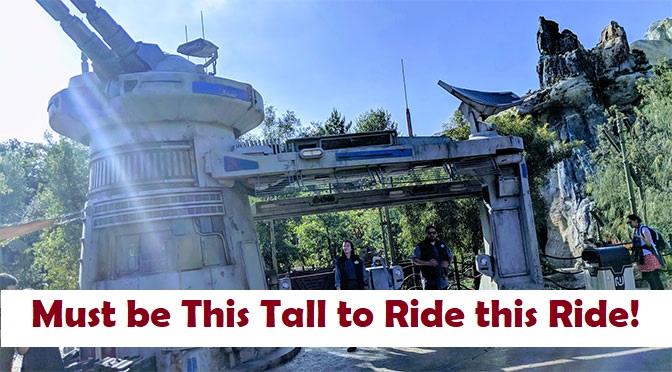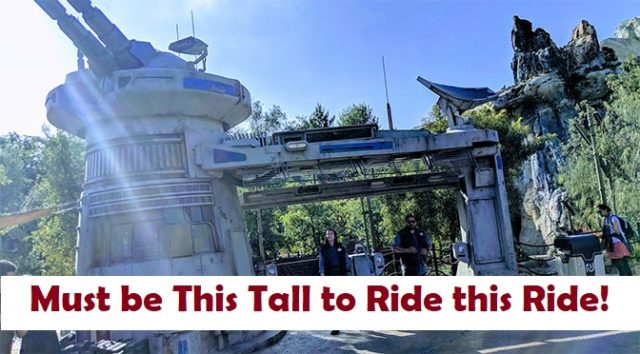 It's no secret that Walt Disney World's highly-anticipated attraction Rise of the Resistance is opening in Hollywood Studios this very week! The new ride will round out Galaxy's Edge as it makes its public debut Thursday, December 5, 2019.
According to Walt Disney World, Rise of the Resistance will be set in a forest outside of Blackspire Outpost and will feature a face-off between the Resistance and the First Order. Stormtroopers and popular Star Wars characters like Rey, BB-8, and Kylo Ren are expected to make appearances throughout the duration of the experience.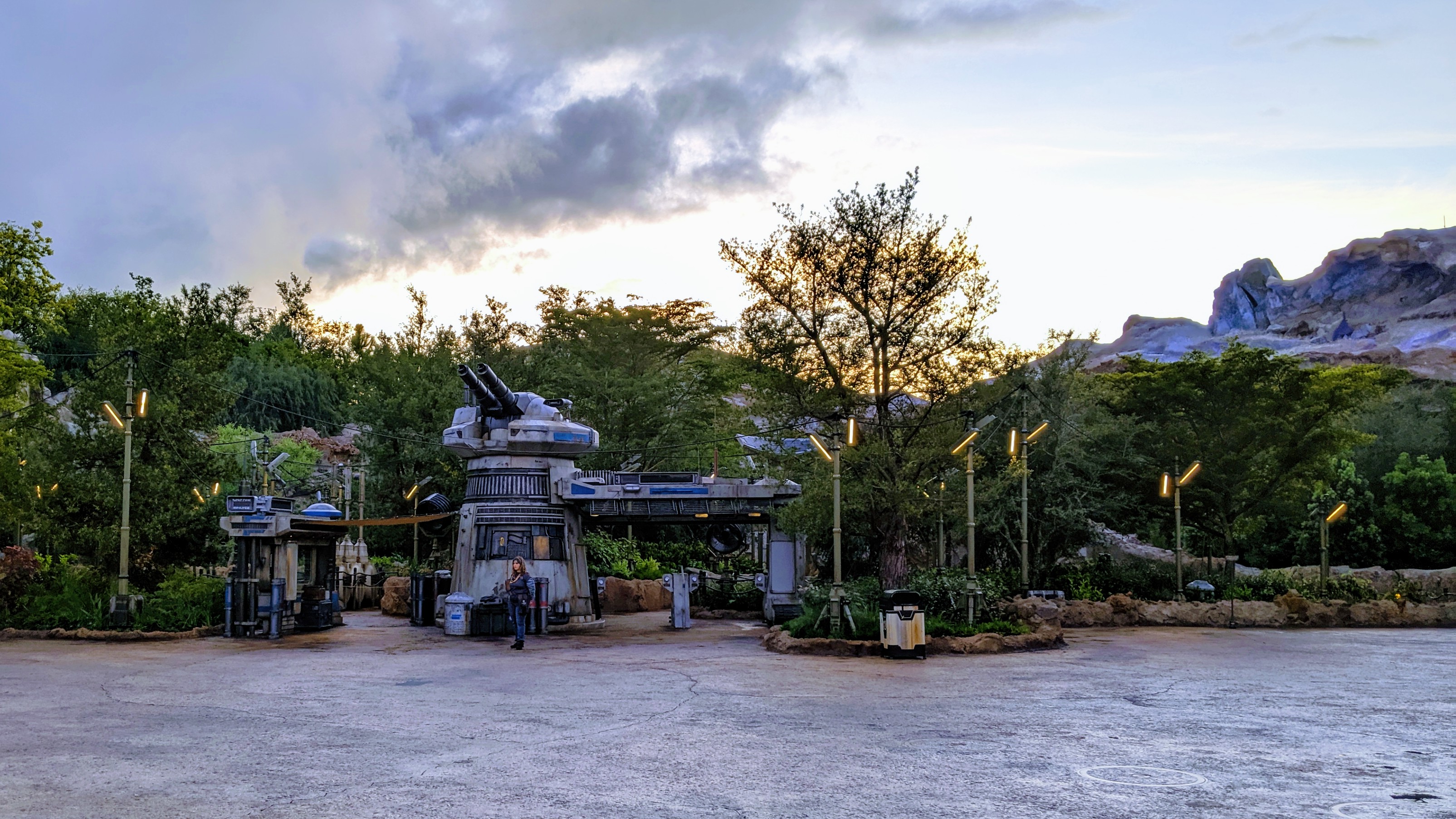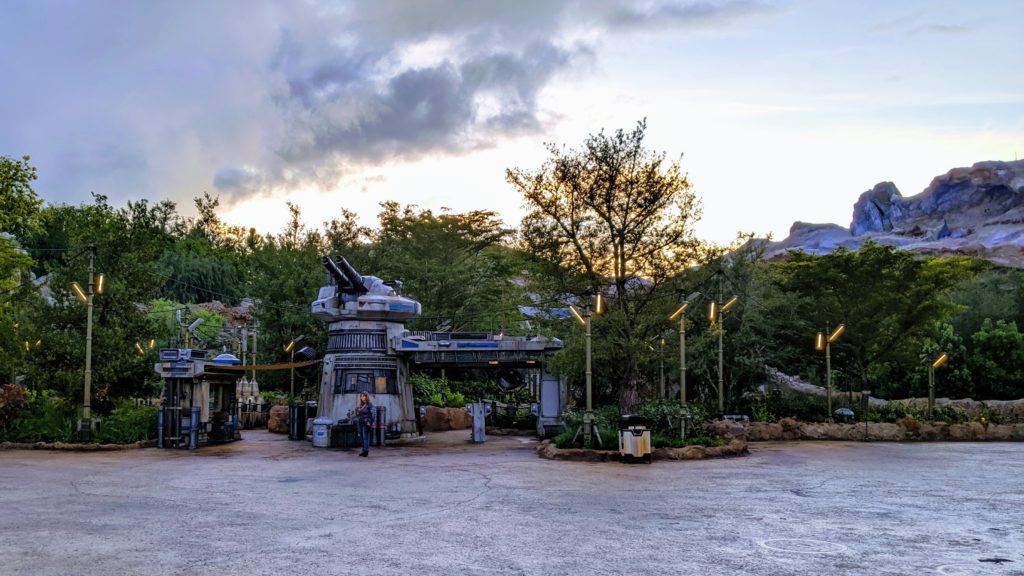 Many fans have been wondering whether their little Star Wars fans will be tall enough to join their travel parties on the attraction. Disney has posted new signage outside of the attraction's entrance to help guests to be aware of the height restrictions.
Cast Members will be there to measure hopeful recruits just to be sure they meet the safety standards put in place by Disney. The information is also available on Walt Disney World's Website in the attractions section.
All guests will need to be 40 inches tall or taller to participate in the attraction. Below is a screenshot of the restrictions from Walt Disney World's official Rise of the Resistance Attraction page. It includes the height restriction as well as other helpful information.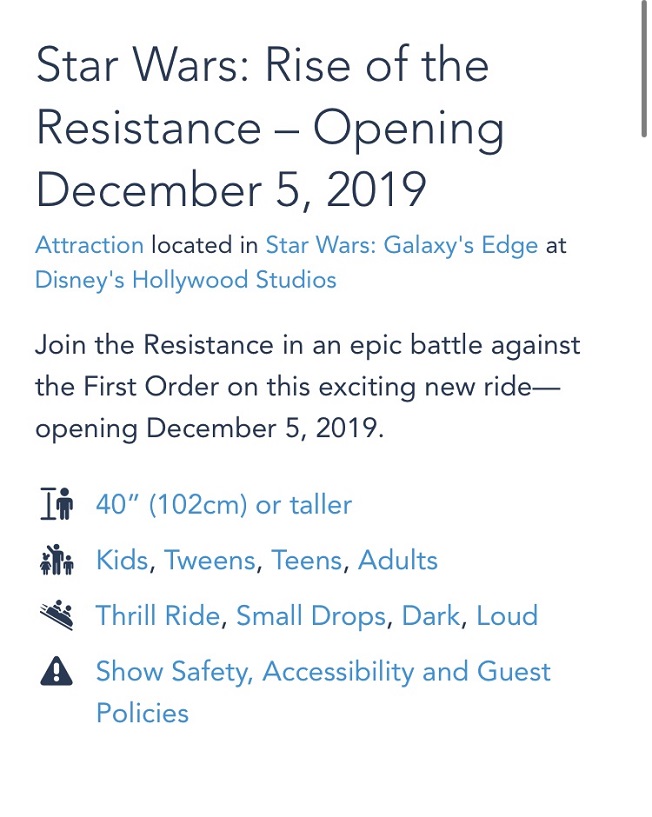 As it is with other Disney attractions, riders below the age of 7 must be accompanied by another rider age 14 or above in order to board.
You may also want to keep in mind that Disney's website describes the ride as thrilling and exciting. It mentions that it will be dark and loud and that it includes small drops, so you may want to take that into consideration as you determine whether it will be appropriate for younger members of your travel party.
If your little Star Wars fan is under 40 inches tall, you might want to avoid sharing the hype surrounding this ride with him/her so that he/she is not disappointed at having to wait a little longer before experiencing it.
Are you going to be heading to Galaxy's Edge to ride Rise of the Resistance soon? If so, may the Force be with you!