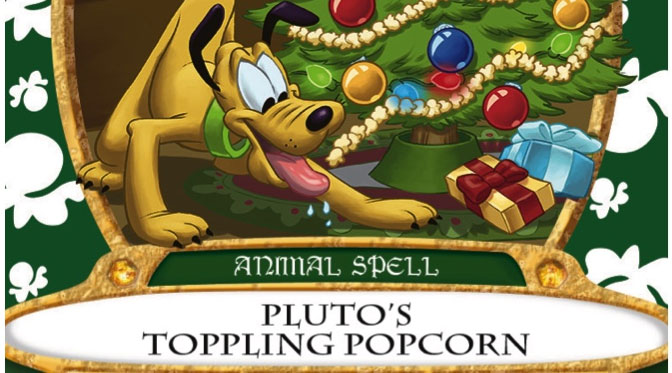 Mickey's Very Merry Christmas Party will return to the Magic Kingdom this Friday, November 8 and I will be on hand to share the festivities LIVE on my Facebook page.  In the meantime, here's a sneak peak at the new party-exclusive Sorcerers of the Magic Kingdom card!
The card is FREE and is only distributed to guests with their party wristband on their wrist.  The Cast Member will mark your wristband when you receive the card.  You'll receive one for each person in your group.  It's a fun little momento of your festive party together.
[the_ad id="38585″]
Disney – In case you're new to the Sorcerers of the Magic Kingdom interactive game, guests can team up with Merlin to help defeat scheming Disney Villains who wish to take over Magic Kingdom Park. Guests locate villain hideouts throughout the park and visit magic portals where they use special spell cards to ward off the villain's attack. Each spell card stars a different Disney character, each with their own unique powers.

The game begins at the Firehouse on Main Street, U.S.A., where you can pick up complementary spell cards and maps.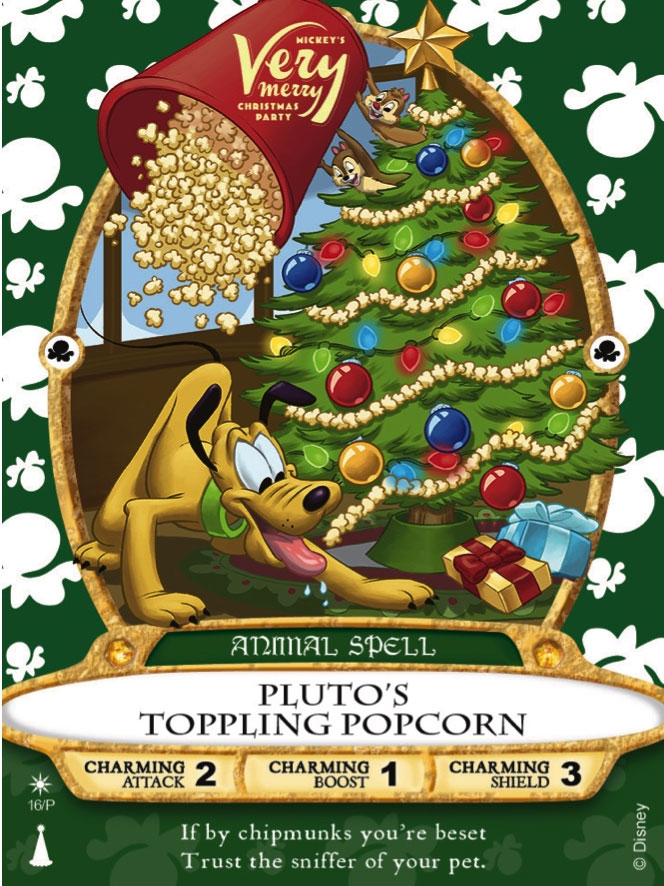 The card shows Pluto's excitement to enjoy some of the popcorn garland that is laid upon the Christmas tree.  Do people still put popcorn on their tree?  Questions a pirate needs answers for!  Catch "Pluto's Toppling Popcorn" before he spills it all during party season!
KtP