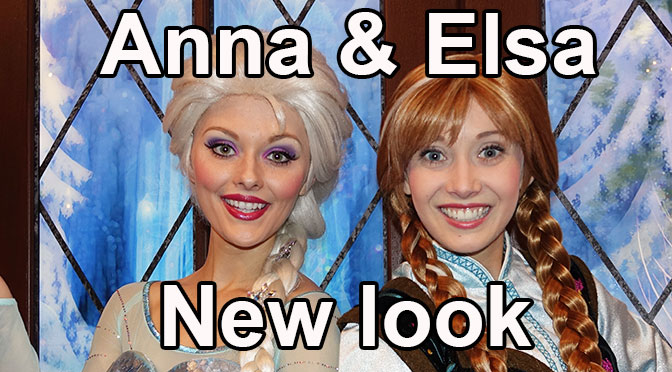 In the recent trailers for Frozen 2, it was noticed that Anna and Elsa would have new costumes for this movie.  It had not been revealed that Disney would create actual meet and greet costumes for the characters to wear in the parks.  Here's a sneak peek at the new costumes.
Instagram user and vlogger @audmarshmallow presented a photo of Anna and Elsa's great new looks at a recent media event known as Frozen Fan Fest she attended.  The look for Elsa has a more casual appeal than she had in the original Frozen film.  The new film is set in Autumn, instead of Winter, so that would explain the lighter look of the costumes.
[the_ad id="38585″]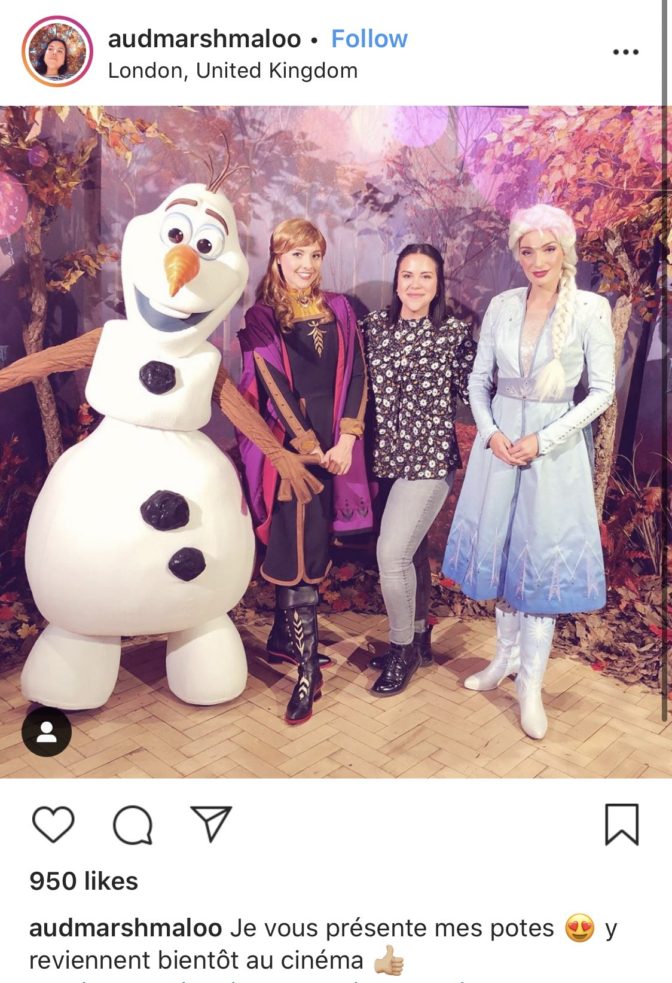 I'm far from an expert at French to English translation, but Google presents it something as "I present my friends back to the cinema soon."  Here's hoping we will see Anna and Elsa in these new looks at Epcot soon!
The costumes that the characters are wearing will also be available in adult and children sizes at places like Target, Walmart and Amazon as well!  The new costumes are supposed to be available October 4, 2019.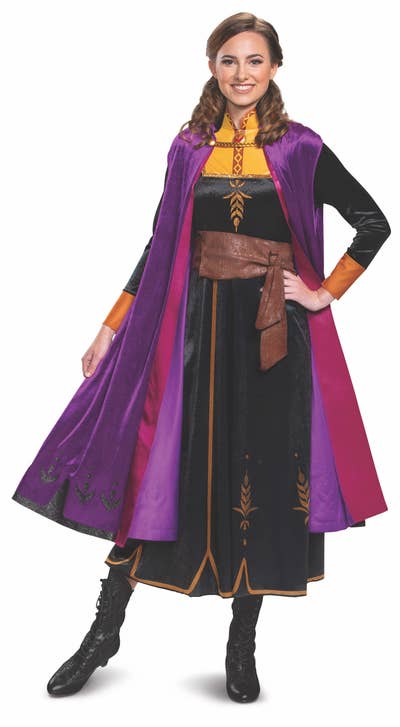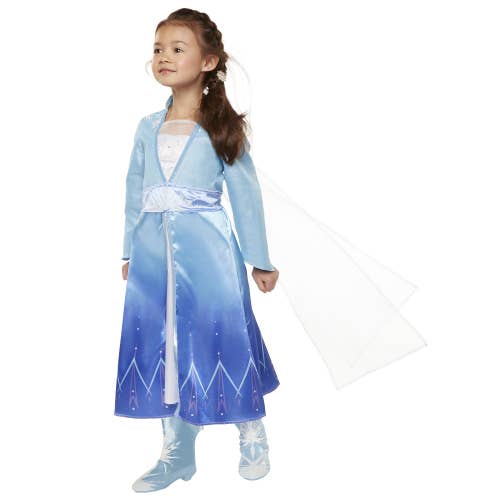 The "Dark Seas" costume actually lights up!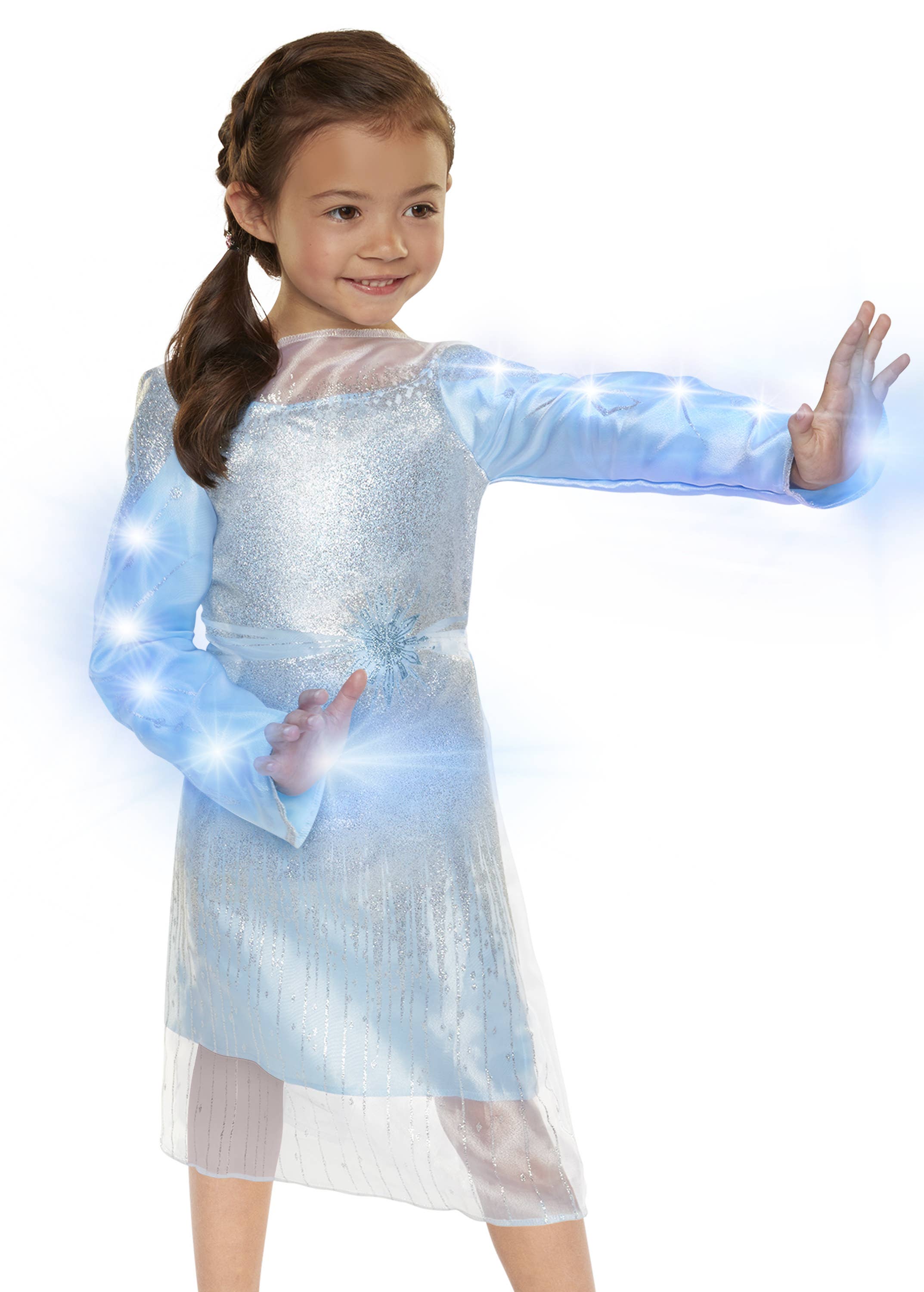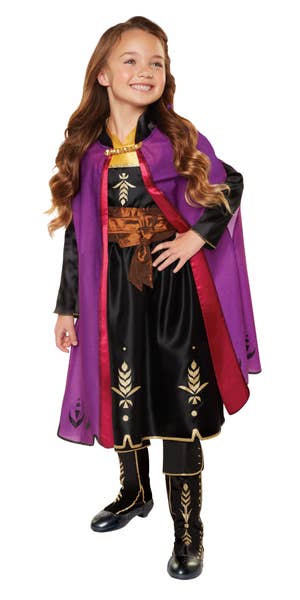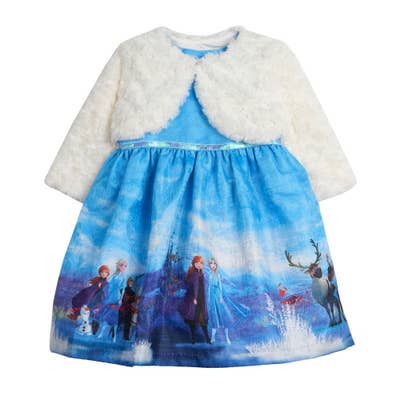 As usual, there will be a full line of toys and plush available from Frozen 2 as well.
What do you think about Anna and Elsa's new look?
KtP