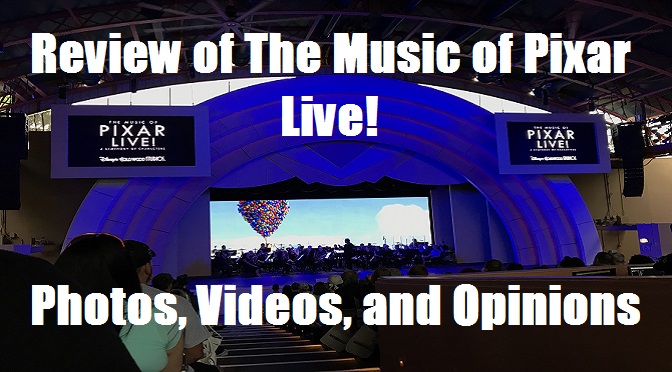 Hollywood Studios now has a new show taking place at the Theater of the Stars from now until August 27, 2017.
The Music of Pixar Live! A Symphony of Characters is a live symphony show that lasts 45 minutes and takes guests on a journey through Pixar past.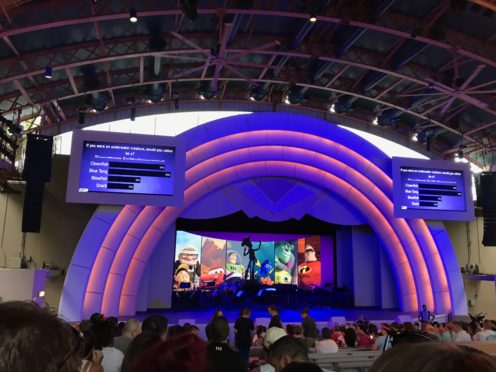 The show will not be taking the place of the Beauty and the Beast Show, located in the same theater. It will only be available during the evening and until August 27, 2017.
To view the full schedule, check out Character Locator.
This show is a beautiful glimpse into some of our favorite Pixar films! The orchestra plays music from films such as: The Incredibles, Up, Toy Story, and more.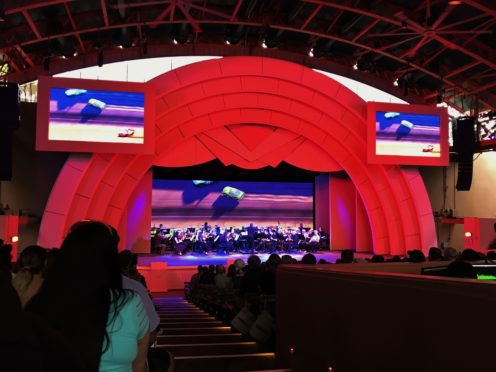 Guests are able to connect Pixar's sensational sounds to the scenes being played on the screens above. The music is able to transport you into the feeling that you are hearing it for the first time again.
Please, bring tissues! If you are someone who can easily become emotional by Pixar movies, such as myself,  you will want to have tissues handy. The Music of Pixar Live! was able to make me cry happy tears, sad tears, but most of all, nostalgic tears.
This show is 45 minutes and does begin to feel very long at about the 30 minute point. If you bring young children, they may become easily bored. Think about bringing a device that will allow your children to be entertained.
Kids may enjoy seeing some surprising characters that appear during the show! Although, there are no lyrics on the screens and no words sung until the last 2 minutes.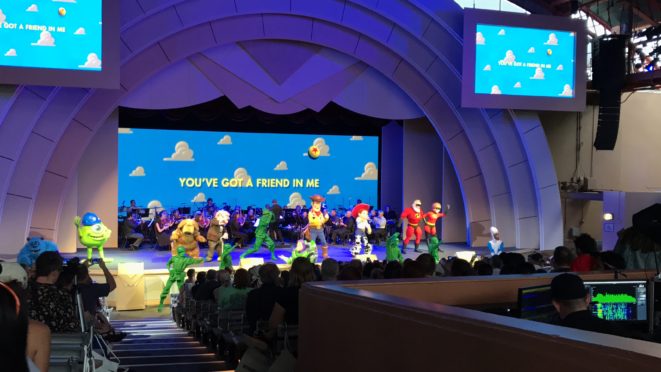 I had an overall wonderful experience watching The Music of Pixar Live! A Symphony of Characters in Hollywood Studios.
If you'd like to see some clips and my in-person review, click the link below!
What do you think of The Music of Pixar Live?