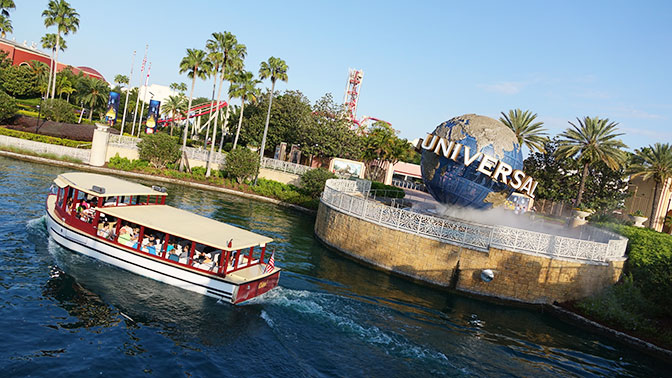 According to one of my readers Universal Orlando is currently testing the usage of Facial Recogition or "Photo Validation Technology" at one of it's popular attractions.
For those staying on-site at one of the Universal Hotels that offer complimentary Express Pass, Universal's Island's of Adventure is testing using Photo Validation Technology to use the perk at Cat in the Hat today.
Usually guests at Portofino Bay, Royal Pacific or Hard Rock Hotel will go to a kiosk in the hotel and have their photo taken, which is placed on the Express Pass.  Whenever the guest uses the Express Pass ticket at one of their rides equipped with Express, the team member scans the ticket and glances at the photo before allowing entry.
In this test, the park is using the photo that you took at the kiosk in the hotel and matching that photo to your face at the ride before entering.  Evidently, this is to expedite the entry process at the Express Lines and could be eventually tied to another test of their new "Return Time Ticket" which is being tested at Despicable Me and will be used at the new Jimmy Fallon ride which opens in April.
"During this test, a facial image will be stored and automatically validated by our system.  This image may be viewed by Universal Team Members and third party suppliers."
Guests are allowed to opt out by visiting their Guest Services area.
What do you think about this Photo Validation Technology test?