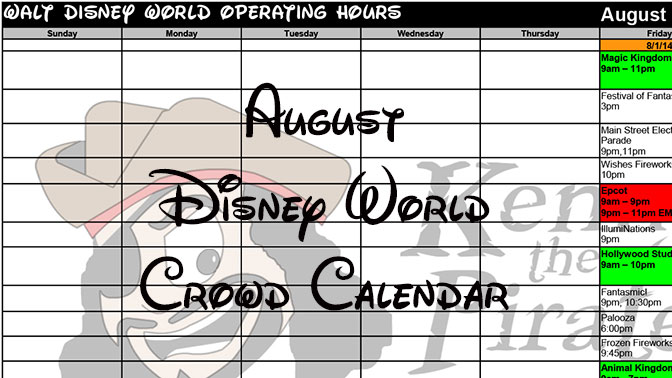 I've just completed creating the August 2017 Disney World Crowd Calendar.  It contains the initial release park hours for the month, the Extra Magic Hours for each park as well as Wishes, Illuminations and Fantasmic! schedules.
The park hours are merely initial release hours and should increase for many of the parks over the next 6 months, but it gives you an idea of my recommendation of the best and worst parks to visit each day, which will allow you to book your dining reservations based on your park choices.
You'll also find that Hollywood Studios doesn't list any fireworks times.  That's very normal for Disney World operating procedure right now as well.  They typically get added into the schedule 2 weeks to 2 months before.
Here's my August 2017 Disney World Crowd Calendar.