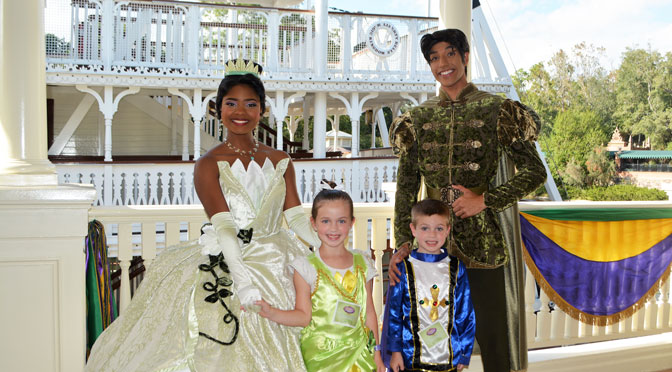 Tiana's Riverboat Party Ice Cream Social and Parade Viewing recently began at the Magic Kingdom.  Jessica and her family were there to experience the new offering and share her review and photos.
My husband and I took our two children for the first day of Tiana's Ice Cream Social that is being held at the Liberty Square Riverboat in the Magic Kingdom.  Our daughter's favorite princess is Tiana which is what caught our attention and to be honest my expectations were not that high but we were pleasantly surprised.
Check in was at 2:15pm at the Riverboat landing in Liberty Square and they gave everyone a sticker to show you were attending. You walk in and there was ice cream in fancy cups, small cakes and drinks.  For the drinks they had Coke, Diet Coke, Water and then fresh squeezed lemonade.  You were able to get anything you wanted.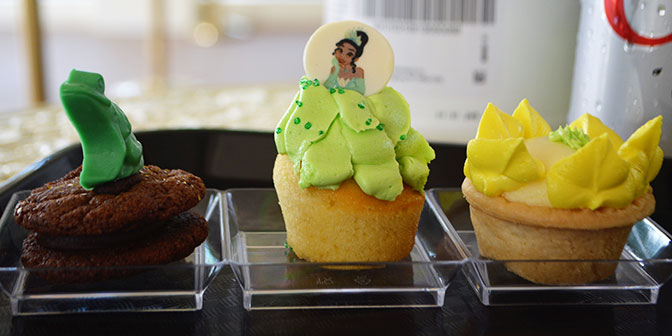 They had tables set up all decorated in Mardi Gras colors and just a few minutes later Tiana and Naveen appeared.  They had a PhotoPass photographer there to take pictures and autograph cards were handed out.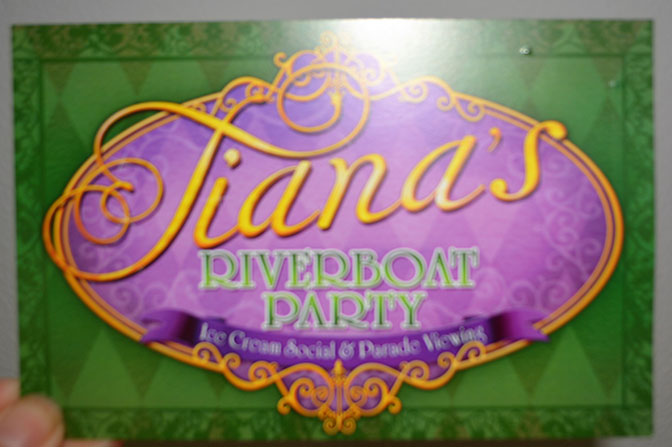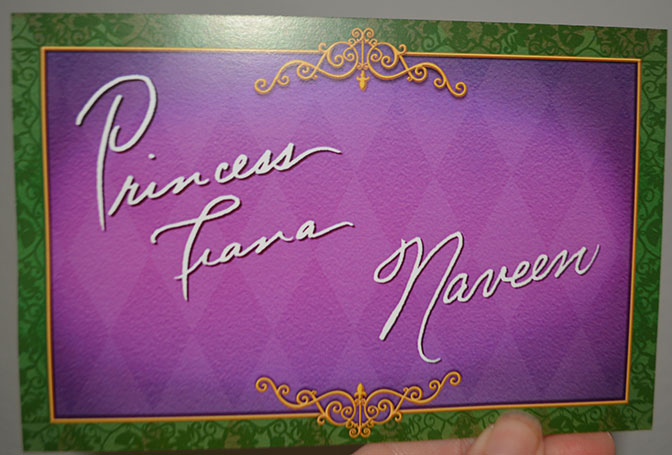 They made sure to tell everyone that the boat did not have any bathrooms and encouraged everyone with little ones to go to the restroom before boarding the boat.  As you boarding the boat everyone was given different color of Mardi Gras beads to wear.
On the boat we could wave down to Tiana and Naveen and then they came on the boat briefly to give hugs and then departed before the parade started so they could appear in the parade.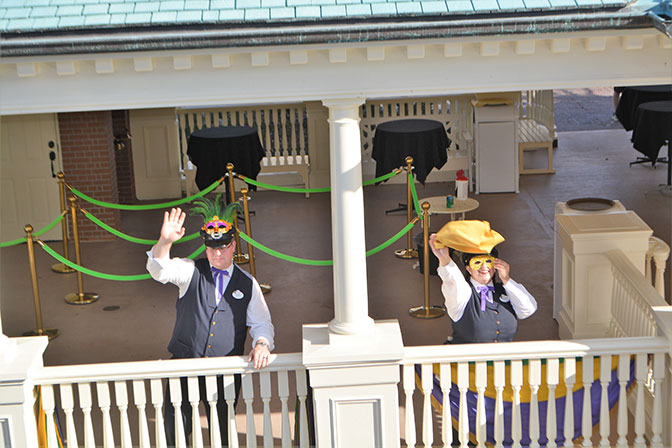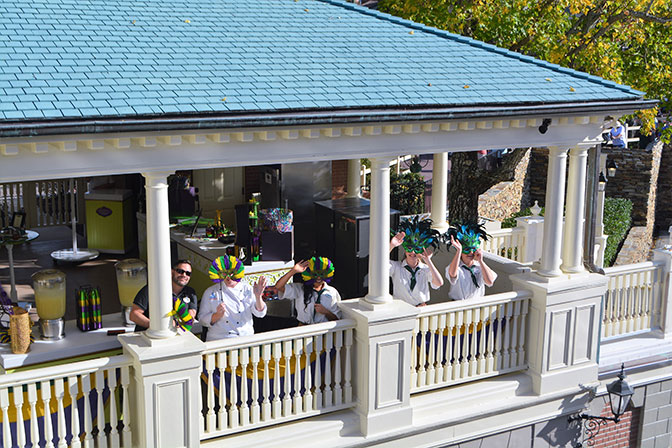 On the boat there were more drinks and snacks and during the entire time there were people walking around handing out snacks and drinks also.  The Riverboat pulled up about the boat length away from the landing and stopped there for the parade.  The view was much better than I was expecting.   We were on the 2nd floor of the boat towards the back and had the view in between the trees.  The Ice Cream Social did not have a lot of people so there was plenty of room to walk around and find a viewing spot.
After the parade left our viewing area, the Riverboat backed up to pick Tiana and Naveen up to ride the riverboat with us.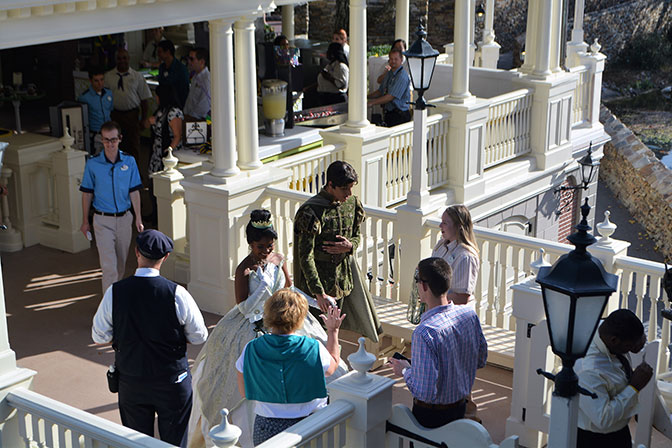 On the boat they led a parade around the lower deck with the kids and then stayed in one spot for pictures and interactions.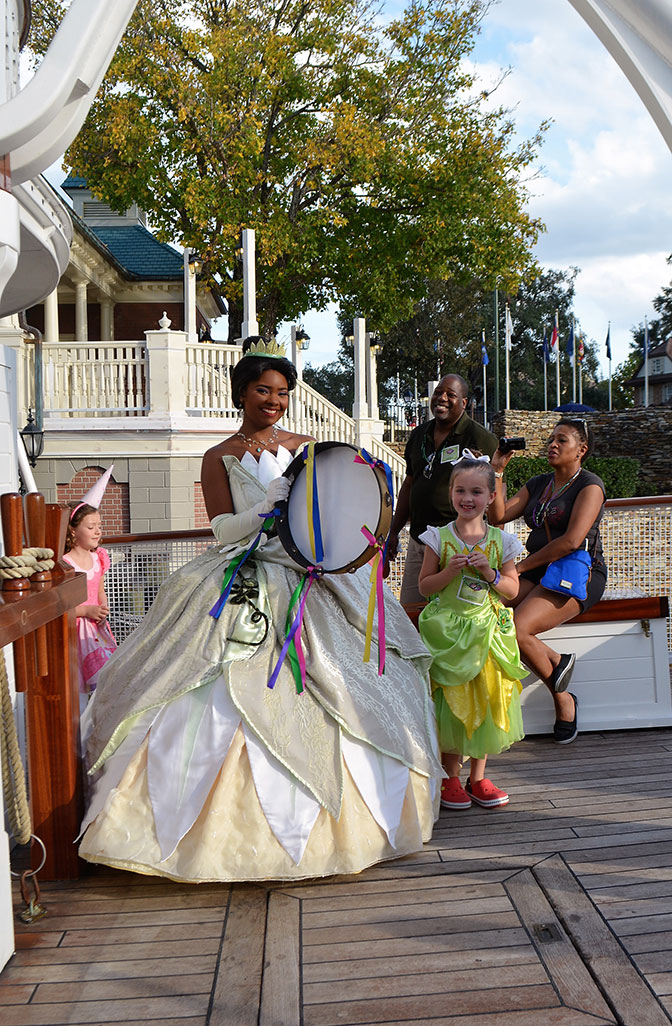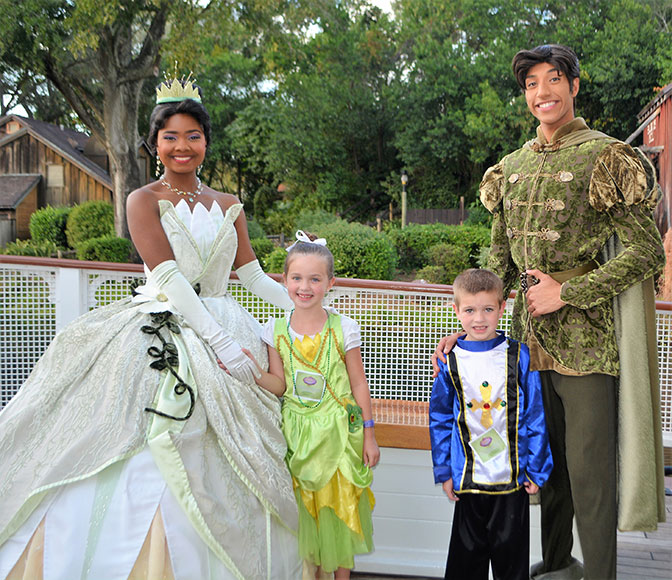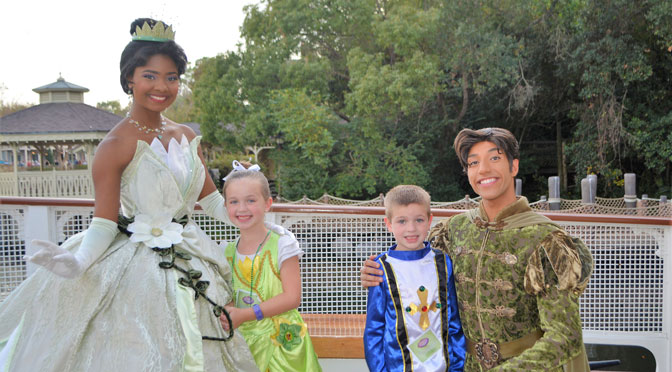 As we came back to the landing they had another station of drinks and snacks for anyone to pick up on the way off.
It was very organized and flowed very well.  We only signed up because it was Tiana for our daughter but it really was a nice treat.  The cast members were going out of their way to make sure you had anything you needed, it was nice to be able to be away from the crowd to watch the parade and of course seeing all of the kids with a princess is always magical.
KTP Note:  Naveen is currently only meetable during Mickey's Very Merry Christmas Party and at this Tiana's Ice Cream Social.  Tiana meets daily in the Magic Kingdom at Fairytale Hall.  Her schedule and their interaction tips are always on Character Locator.
Here's the booking details for the Tiana's Ice Cream Social:
Tiana's Riverboat Party with "special" viewing of the Festival of Fantasy Parade