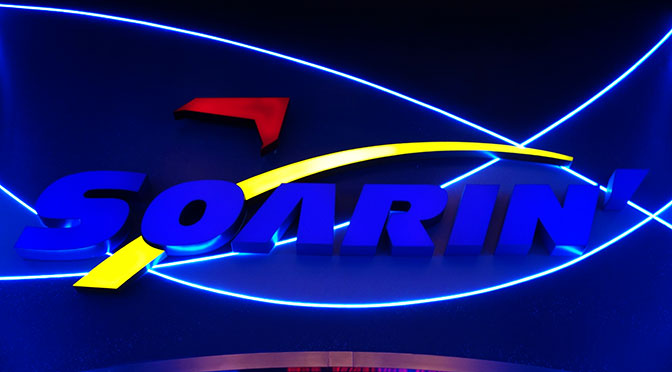 Epcot guests will enjoy farewell flights when the classic Soarin' returns to The Land pavilion in Future World for a limited run.
Starting May 27 the original Soarin' reopens at Epcot in Walt Disney World Resort before the new film, Soarin' Around the World, debuts next month at Disney parks in Shanghai, California and Florida. Disney FastPass+ service will be available starting May 21 for this limited opportunity to enjoy the classic Soarin' experience at Epcot.
The new Soarin' Over the World debuts June 17 in the Epcot and California Adventure and will feature scenes from locations including Paris, Egypt, Australia and more!