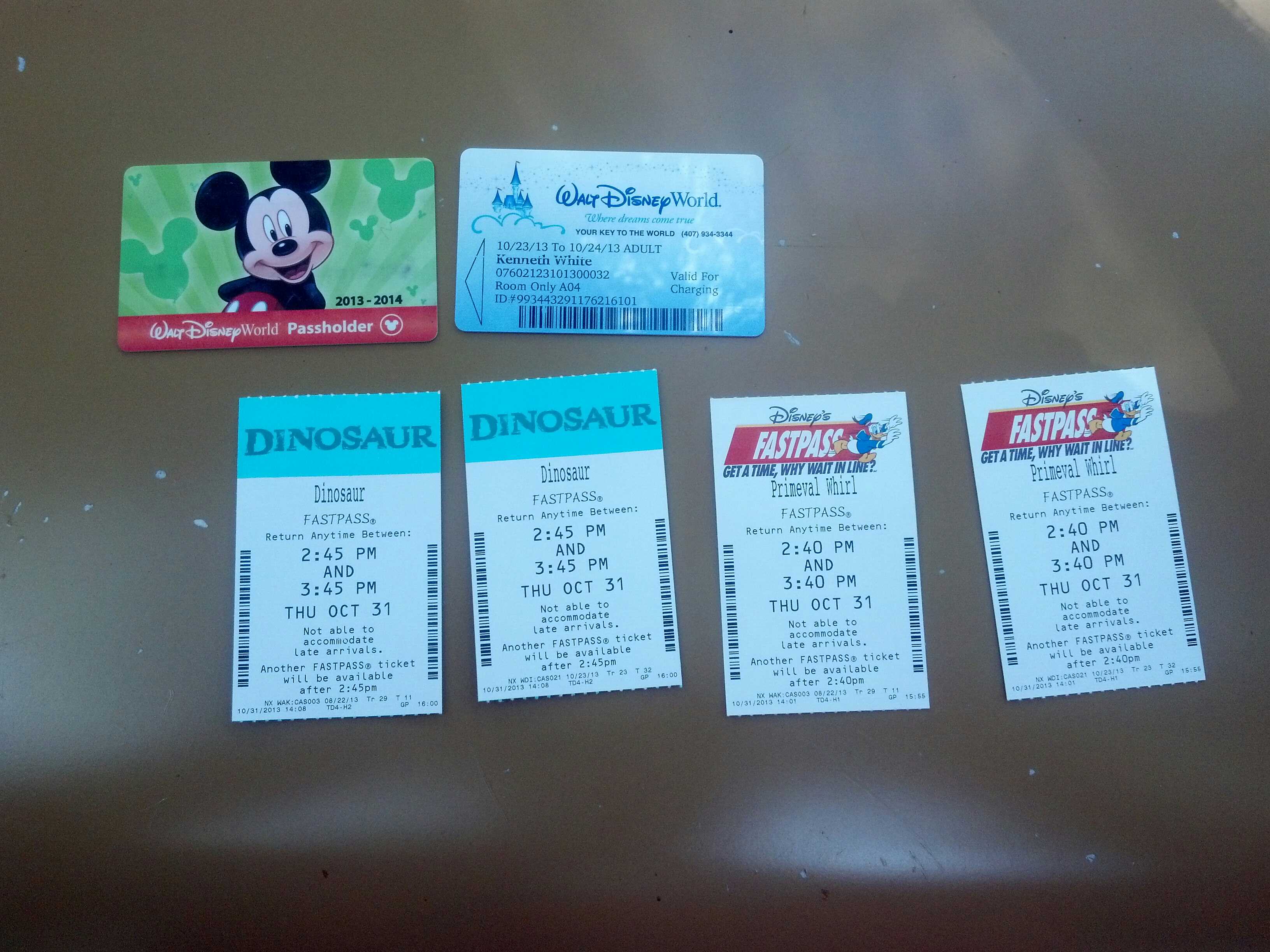 LATEST VIDEOS
Subscribe to my Youtube!
LIVE - Just Mousing Around
Just Mousing Around - LIVE
LIVE - Just Mousing Around
Disneyland is currently testing it's iteration of Fastpass+ within Disneyland Park and California Adventure.  Here's some pros and cons for Disneyland's version and how it will be different from Disney World's version.
1.  No MagicBands
Disneyland's version of Fastpass+ will likely rely upon scanners, rather than RFID reliant tickets or MagicBands.  You can see from the photo below that Disneyland is actively testing bar code scanners at rides like HyperSpace Mountain, California Screamin' and Autopia.  You'll place your ticket, or presumably, your mobile device with your ticket attached under the scanner and it will read your ticket for verification that you have a current Fastpass.  Perhaps rides will have the same viewers that Disney World has at each ride to remind users what time their Fastpass+ is for when they forget and arrive early or late.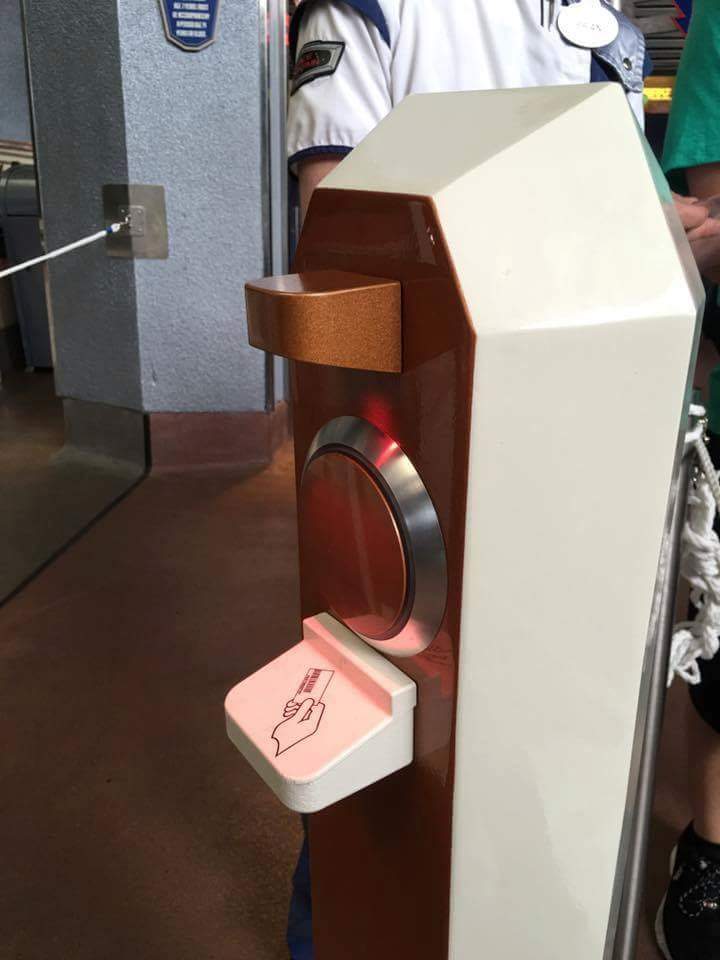 Pros:
Some people dislike wearing the MagicBand on their wrists
Some people are concerned that Disney is tracking their every movement
No possible (but unlikely) security concerns.  Some feel that their information could be tapped or stolen.  Anything in cyber space is always at risk, but so far this hasn't happened.
Cons:
You'll need to keep your ticket accessible at all times.  Each person must scan their ticket at the main gate to access the Fastpass system.
You'll need to carry your hotel key, credit card, cash and ticket in the parks.  MagicBands allow onsite Disney World guests the freedom to access all this from their band.
No special extra memory of your onsite stay outside of your room key.
Kids enjoy the light up Mickey head when they tap their ticket or MagicBand
2.  Only book 1 at a time
In Disney World you are allowed to book 3 Fastpass+ per day for each day of your trip.   In Disneyland guests will continue to be limited to one Fastpass at a time per person.
Guests will be allowed to book a Fastpass+ from their mobile device or at a kiosk located within each land.   You will not need to walk from one attraction to another to book your Fastpass+,  just choose from what is available at the time you prefer.
Pros:
It maintains continuity with the current Fastpass system.  Currently, Disneyland only allows you to reserve 1 at a time anyway, so it is just a technology extension of the current way of using Fastpass+
Less walking.  Hey, who wants to walk to Space Mountain, Indiana Jones, Roger Rabbit and Splash Mountain twice per day?  Fastpass+ may seem scary for Disneyland guests, but this element can save you a great deal of time and walking and guess work.
Cons:
Disney World guests enjoy booking 3 Fastpass+, so they have the majority of their day pre-planned.  Each guest has an idea where they will be and when they can book them around meals.  In Disneyland, you'll still have a little bit of effort to get the Fastpass+ you want.  Hint:  HyperSpace Mountain is #1 priority!
Booking one at a time will mean even longer lines at kiosks for those without mobile access.  Speaking of mobile access, Disneyland still hasn't joined the 21st Century by offering free Wi-Fi.  Cell service is okay for some carriers, but horrible for others and international guests will either need to jot down FP+ times or purchase international roaming to have full access.
Will nighttime shows like World of Color still be "unlinked."  One of the great benefits of the paper system is that several attractions like World of Color and Fantasmic (currently closed) don't require you to choose between it and another Fastpass+.
No advance reservations
In Disney World guests can book their Fastpass+ up to 60 days in advance.  Onsite guests book up the most popular experiences at midnight 60 days before their trip, leaving offsite guests out in the cold for the most popular attractions.  Offsite guests are limited to 30 days prior to their trip.
In Disneyland, you will not be allowed to book Fastpass+ until the park opens for the day.  It should allow every guest (theoretically) to be on equal footing for the best Fastpass+.
Pros:
More availability for multiple attractions at park opening.
"Spontanaeity."  Disneyland is largely filled with locals from California and surrounding areas who pop in for a day or a few days and don't want to have to pre-plan their trip.  95% of restaurants have walk-up reservations available.  You'll be able to choose on the fly what you'd like to do next.
Cons:
Will park opening be a technology nightmare?  In Disney World, we are still experiencing the pains of the ever-changing system.  Logins don't work, the system crashes, the Wi-Fi and cell services can be overwhelmed.  If Disneyland doesn't fix all the "glitches," I can imagine that the system will get overwhelmed the minute Fastpass+ opens booking for the day.  If guests are allowed to book at midnight, will some stay up that late just to book a Fastpass+?
It won't be as spontaneous as you think.   All the best Fastpass+ will still be gone earlier in the day like HyperSpace Mountain and Soarin' Over the World.  If you wait until later in the morning to book, you might still be out of luck.
Are you excited, nervous or angry about Disneyland's version of Fastpass+?   Don't forget to share!
Are you planning a vacation? Reach out to our trusted travel agency sponsor Authorized Disney Vacation Planner
Mouse Class Travel
!