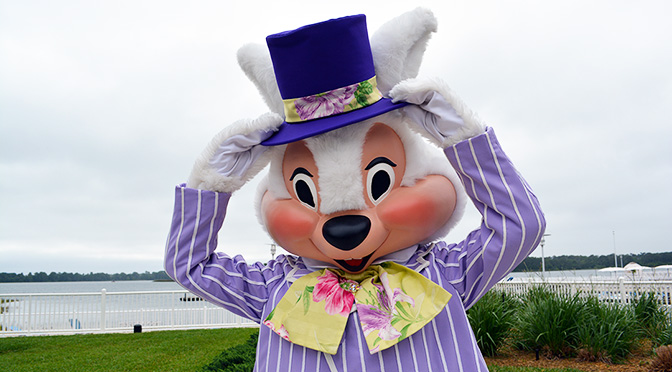 Each year Disney World's Magic Kingdom offers a special meet and greet with Mr. and Mrs. Easter Bunny for a limited time frame.  Here's the details for 2016.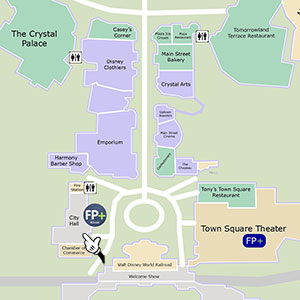 Easter Bunnies will begin appearing at the Magic Kingdom's town Square Courtyard, which is located to the left of City Hall, on March 13 and continue through March 27.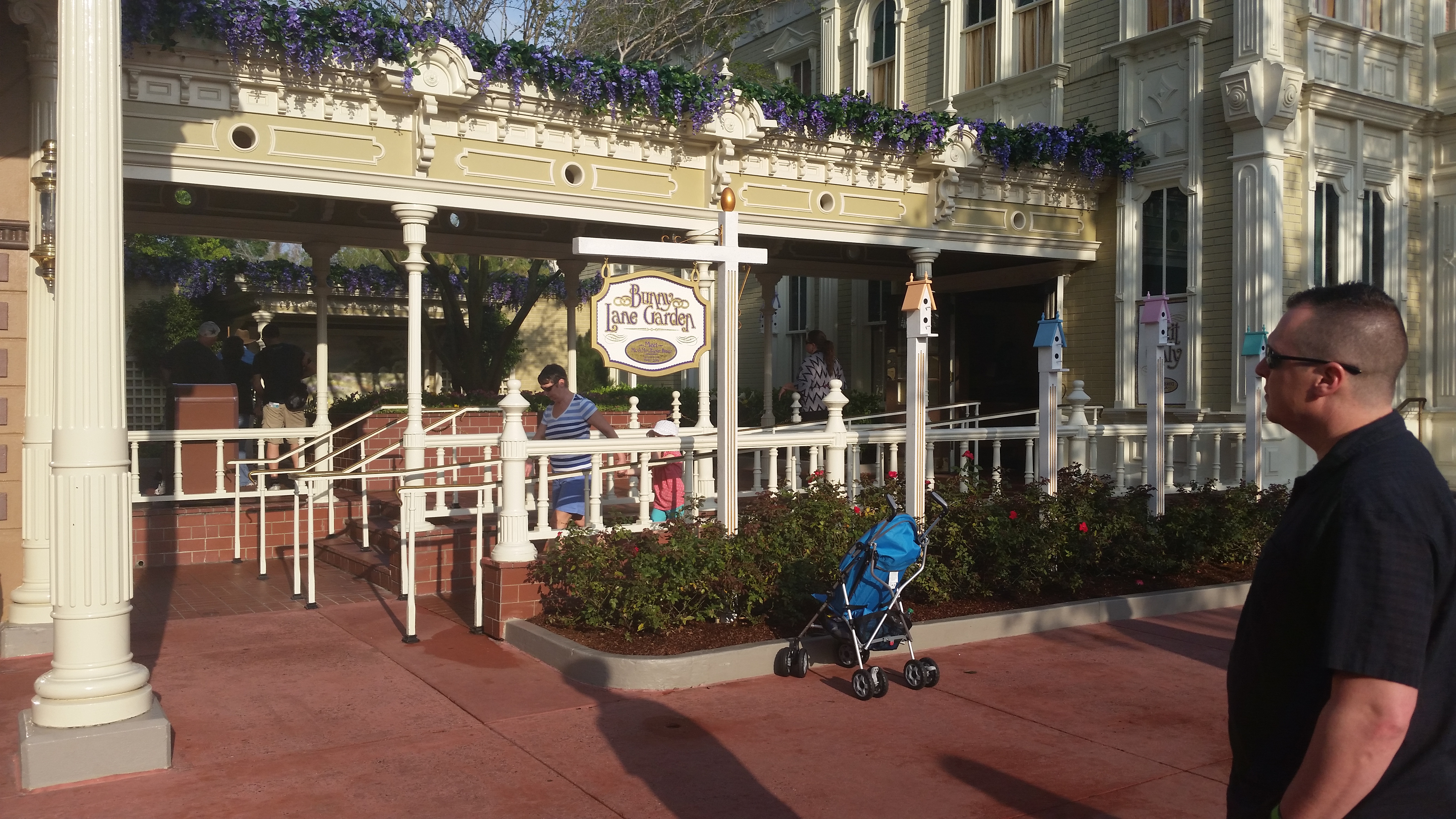 As you can see from this photo, afternoon shadows from the trees can really mess up your photo, especially with no flash.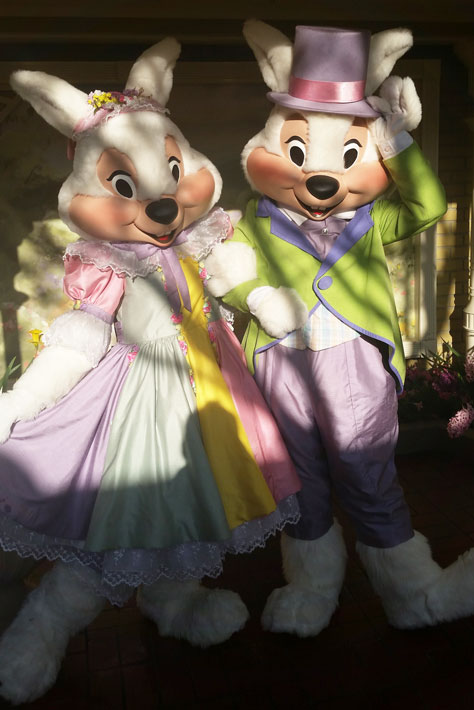 Easter Bunnies did not sign autographs in 2015.  A special Easter egg shaped autograph card was distributed to all guests.
Princess Aurora usually meets in this location and last year she moved to Fantasyland during this 2 week stretch.  I'll keep an eye on locations.  I've already added Easter Bunnies to Character Locator, so you can add them to your touring plans on the site.