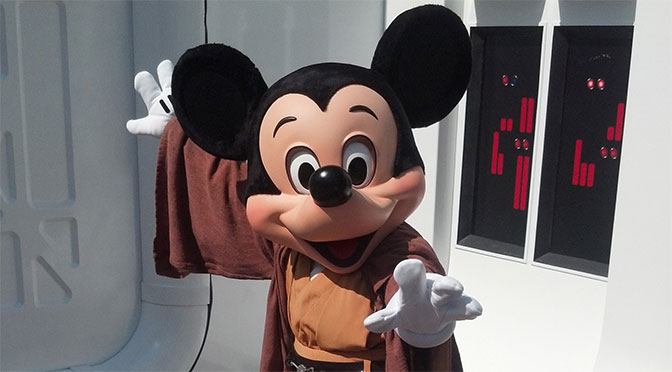 Disney characters will no longer dress as Star Wars characters

From information I've received, Disney characters like Mickey, Minnie, Goofy, Donald and Chip and Dale will no longer be allowed to dress as Star Wars characters for public Star Wars events like Season of the Force and/or Star Wars Weekends.  I've been told to expect Seasons of the Force to occur in February and early March,  but don't book dates around that until Disney officially announces the actual dates.   At this point Disney has only stated "Early 2016."  I've also been told to expect far fewer character meets during Season of the Force than we've seen at Star Wars Weekends in previous years, but it should feature some characters from the upcoming movie.
We'll file this under rumors until further information is presented.