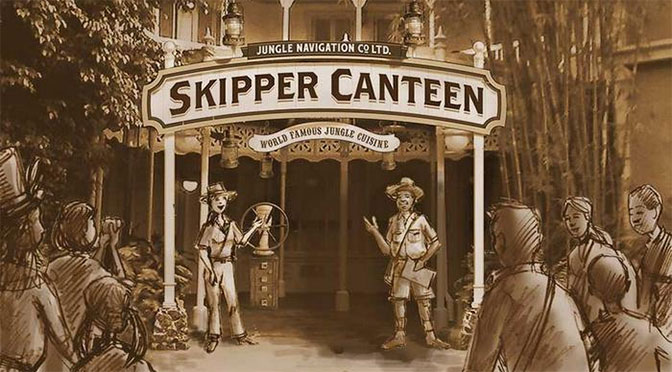 The Jungle Navigation Co. Ltd Skipper Canteen has been confirmed to be added to the Magic Kingdom.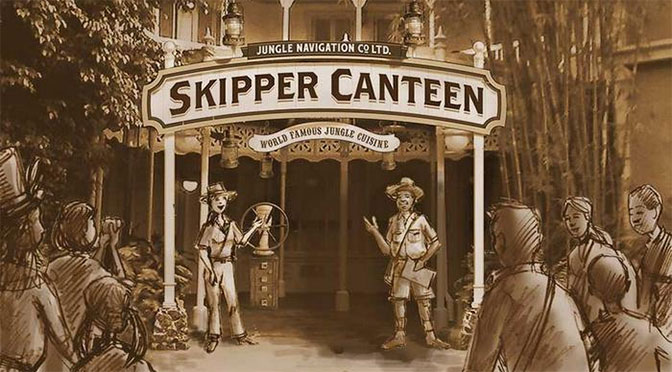 The new restaurant has been rumored for some time and is part of the reason that Liberty Tree Tavern is closed through November 19, 2015.  Skipper Canteen is said to offer "World Famous Jungle Cuisine," the Skipper Canteen will feature several different dining rooms such as a Crew Mess Hall, and even a "once-hidden secret meeting room" of the Society of Explorers and Adventurers.  The secret Society is the same group that frequents Jock Lindsay's Hanger Bar (former Adventurer's Club).
I'm sure the wise cracking Jungle Cruise skipper servers will make this a fun and original restaurant to frequent, so no meal will be alike.  It is said to offer a Counter Service lunch and Table Service dinner in the same style as Be Our Guest.  The only characters would be the Jungle Cruise Skippers.  The restaurant will be located in Adventureland at the former location of Tinker Bell and friends.
Given the November 20th reopening for Liberty Tree Tavern, I'd expect the Skipper Canteen to open at the same time.  I'll keep and eye out for reservations.  Be sure to sign up for email updates or LIKE my Facebook page and press the See First option to be among the first to know!