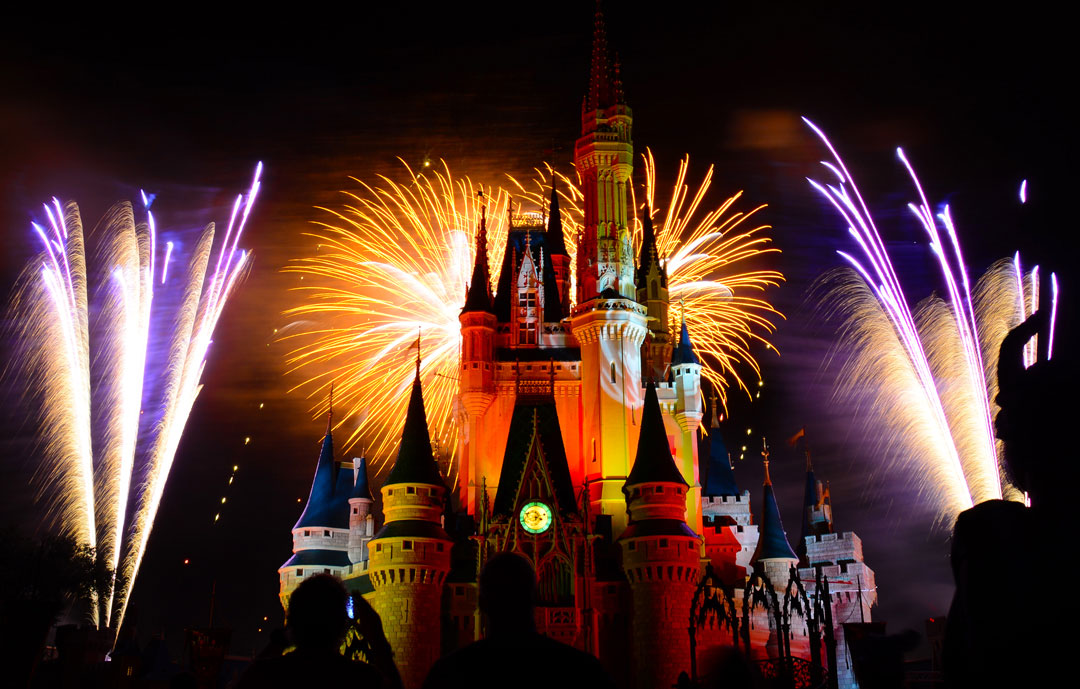 I'm often asked if one should use Fastpass+ for viewing Wishes, Festival of Fantasy Parade and/or Main Street Electrical Parade.  "Is it worth it?" they ask.  I thought I'd provide you some information on viewing locations, pros and cons and my recommendations so you can make your decision.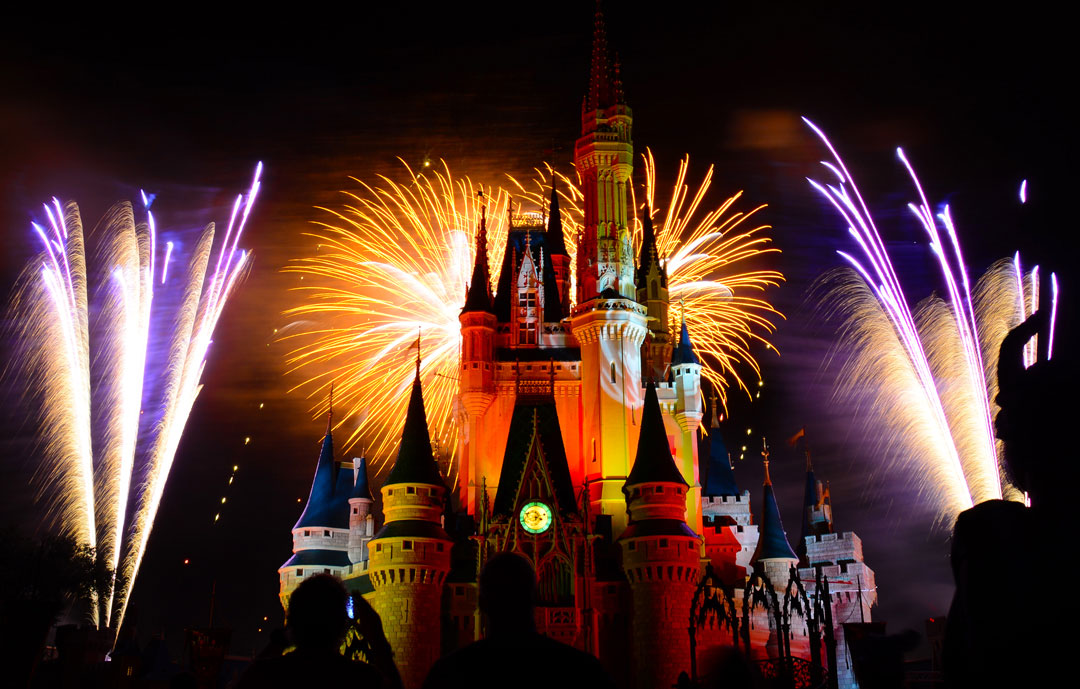 Wishes and parade Fastpass+ are often gone 30 days or more before your date of tour.
Where are the Fastpass+ locations for Wishes and parades in the Magic Kingdom?
Wishes – Fastpass+ locations are just in front of Casey Corner Hot Dogs and the Plaza Restaurant on the end of Main Street.  Each is an excellent viewing location for the fireworks.  My preferred fireworks location is marked on my map below.
Parades – The daytime and nighttime parades share the same location, but each requires a separate Fastpass+.  It is currently located in the center of Town Square at the Flag Pole.  It was held in front of the Castle at the hub for a while, but construction in the area caused it to be relocated.  You'll find the Parade Fastpass location as the same point for Pluto and Marie below.
Pros
Guaranteed Spot
Good viewing locations
Cons
Uses up Fastpass+ by reserving at the end of the day
Parade location is in direct sun for the daytime parade.  Not as big of a deal in winter months, but you'll wait longer for the daytime parade to arrive
You can only Fastpass the first parade
You still have to stand to view Wishes
What does KtP recommend?
Wishes – I recommend arriving about 30 minutes early and standing in the middle of Main Street between Casey's Corner Hot Dogs and the Castle Hub.  There's a little ridge in the road that is the idea spot for Celebrate the Magic and Wishes, but anywhere along that area is ideal
Festival of Fantasy Parade – I recommend finding a shady spot in Frontierland 30 to 45 minutes before the parade.  If you use Fastpass+ and arrive 30 minutes early, you'll spend at least 45 to 60 minutes baking in the sun before the first float arrives from Frontierland.
Main Street Electrical Parade – If there are 2 parades, you always come out best watching the second parade with little stress and you can enjoy some rides while others are at the first parade!  If there is only one parade and you choose not to use Fastpass+ for it, then find a suitable location along Main Street one hour early.  HOWEVER, there are often great spots left remaining in Town Square as little as 15 minutes before in front of Town Square Theater.  It's a bit of a gamble waiting on that though.