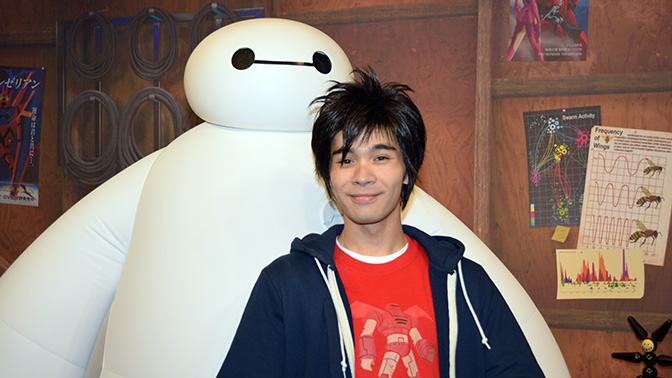 Update 3/10/2015
Hiro and Baymax will continue meeting for the forseeable future.  I would expect them to remain through Spring 2015 at least.
I like to see how things work on the worst days of the year.  I set out on Monday, November 10 to see how the new Big Hero 6 character meet with Hiro and Baymax was progressing.  Monday was a late Extra Magic Hour day with the Magic Kingdom hosting a sold out Christmas Party, so the park was really busy.
I headed over to the meet and greet area inside the Magic of Disney Animation building.  You pass through this archway and you'll see the building straight ahead in the distance.  It's the one with Sorcerer Mickey on the logo.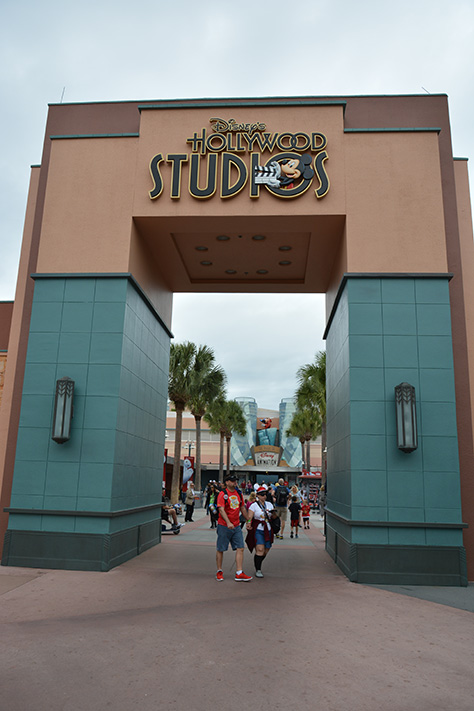 There's very little way of knowing where Hiro and Baymax are located and CharacterLocator.com is the only form of schedule available.  This is the only signage in Hollywood Studios that points to Hiro and Baymax and it's located on the building itself.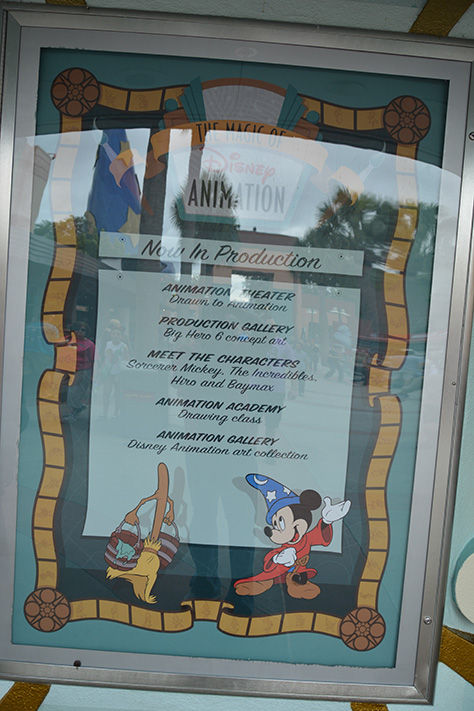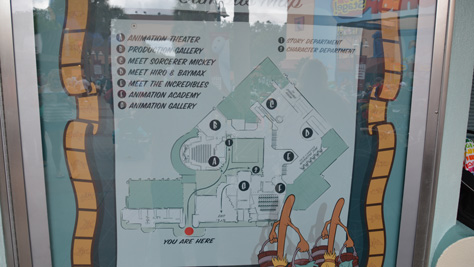 The schedule for the Big Hero 6 characters isn't listed on the Times Guide, it isn't mentioned on Disney's app, it isn't mentioned on Disney's website and it's not mentioned on any of Disney's internal schedules that Cast Members only can preview.  I had to keep visiting the meet and greet over and over to get the actual schedule.  I was originally under the impression that it was a constant flow meet, but that isn't the case.
Oh, BTW Santa Goofy actually meets from 1:00 to 5:00 and 6:30 to Closing, not the schedule that's listed on this week's Times Guide.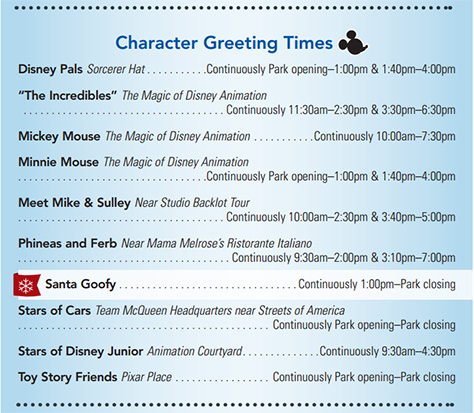 When you arrive at the actual meet, you'll find that you're visiting Hiro and Baymax at Hiro's garage.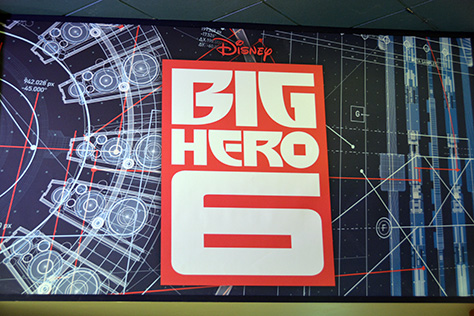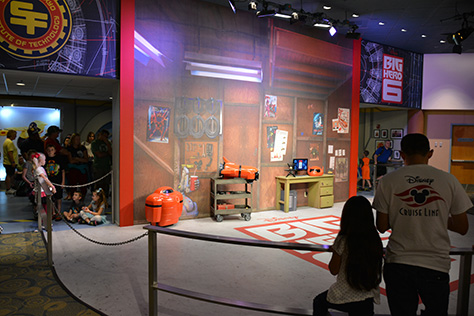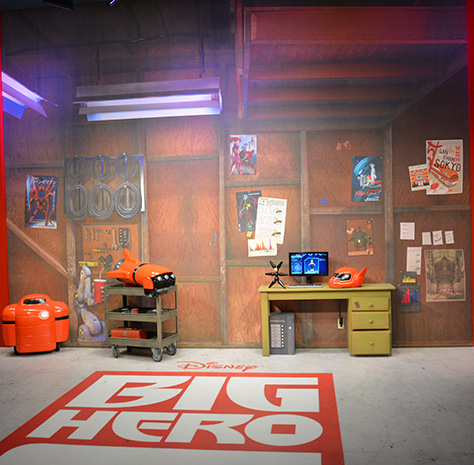 Now appearing, but still no schedule!  Unless it changes after this post, you'll only find it on my app.  Well, unless some one rips it and posts it all over the internet without credit, huh?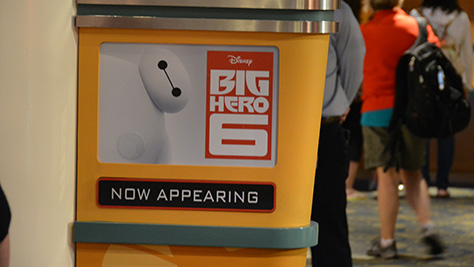 The characters DO NOT sign autographs.  They give you this little photopass card instead.  I was given one by a nice Cast Member as I was entering the line.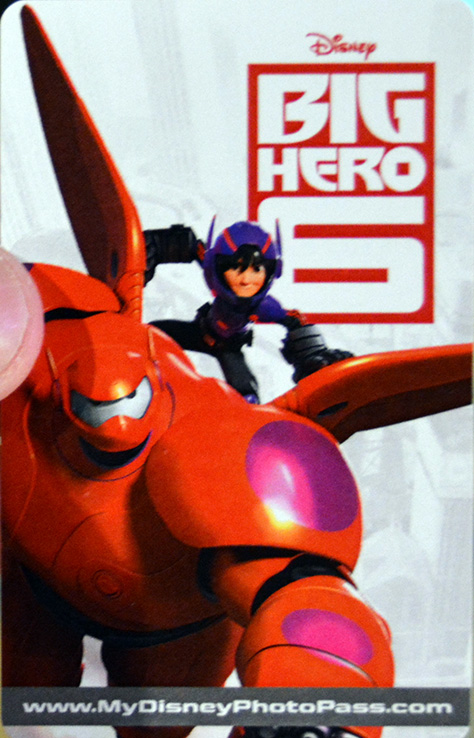 Hand model
Here's a bunch of pictures of the queue area that were taken while the queue was full.  I entered the line at 10:30am and the line was all the way out to the starting point.  I was quoted a wait time of 40 minutes.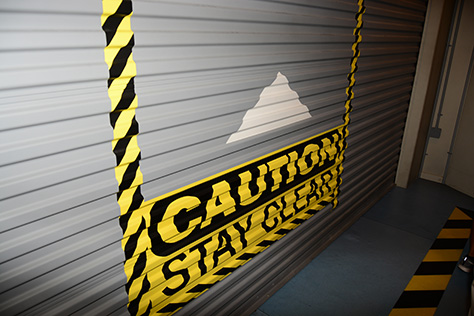 This is what a full queue looks like.  Where are all the kids?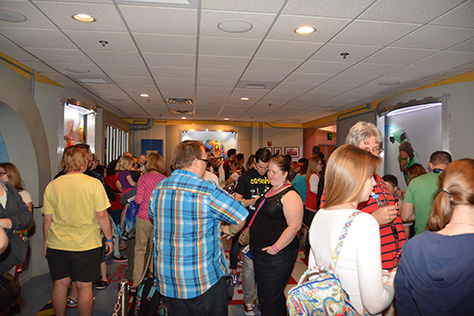 Some yellow costume guy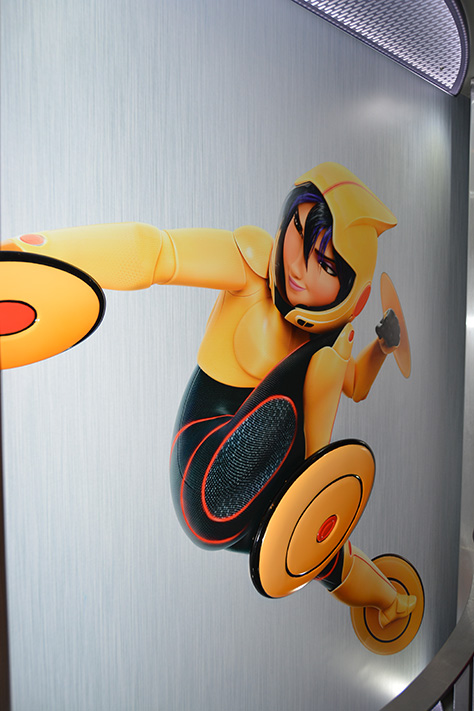 San Fransokyo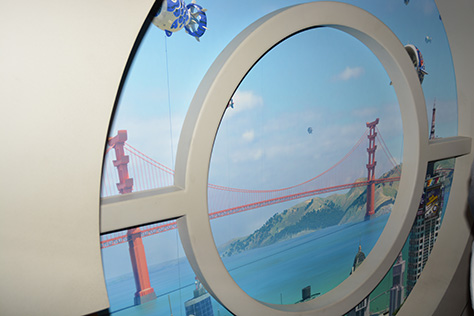 I haven't seen the movie yet, so I haven't added interaction tips to the app, but this is some girl superhero person.  I was busy having a sleep study done this weekend instead.  Great fun, you should try it some time!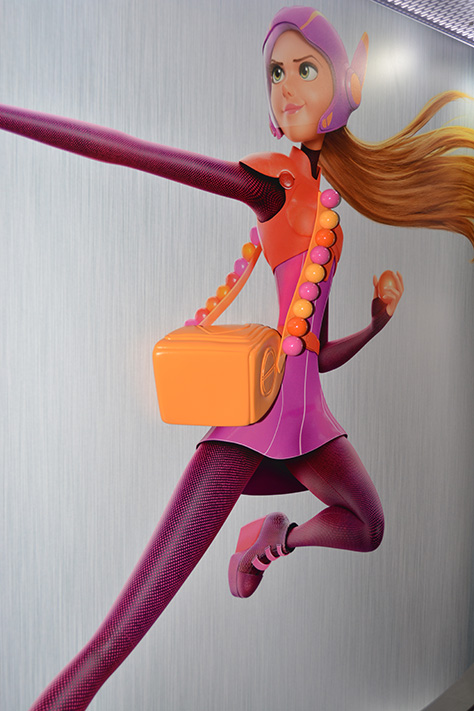 Gadgets and gizmos behind glass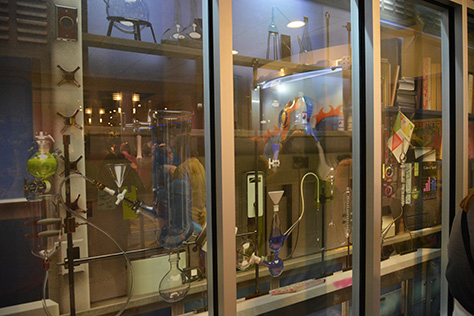 I wonder how long this will stay put until some guest steals it or defaces it with their own autograph.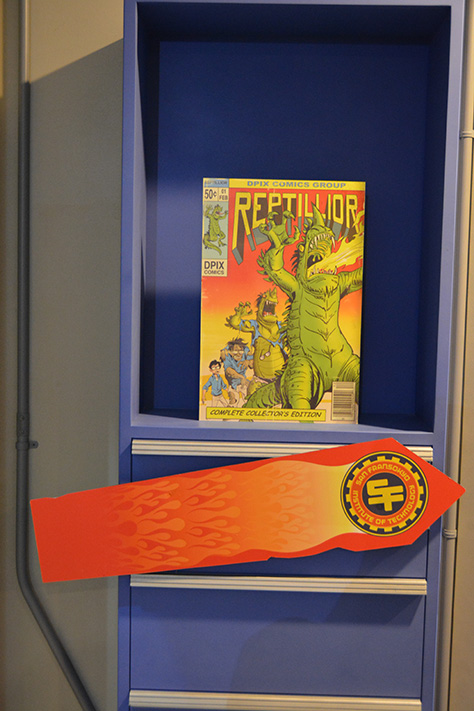 I'll make the assumption that this is the bad guy or Baymx had a bad case of heartburn.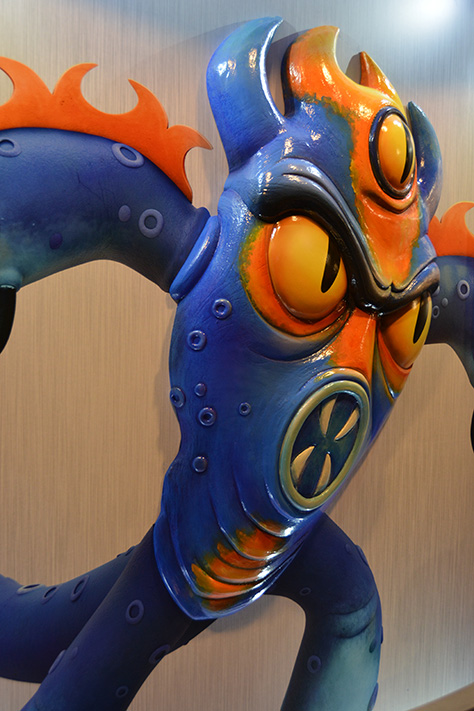 These tools wouldn't help very much if you were building a high tech robot, but they will help you do some DIY home repairs!  The few little kids in line liked touching the tools on the wall.  I wonder how many of them ever get to use the real version of tools these days.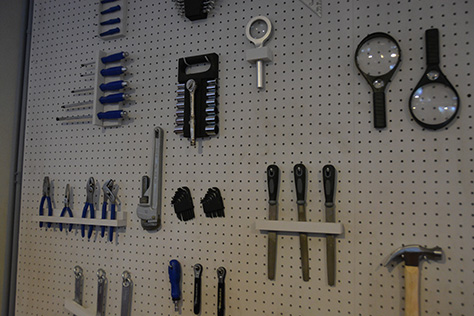 I'm guessing another superhero dude.  Frozone with a FRO?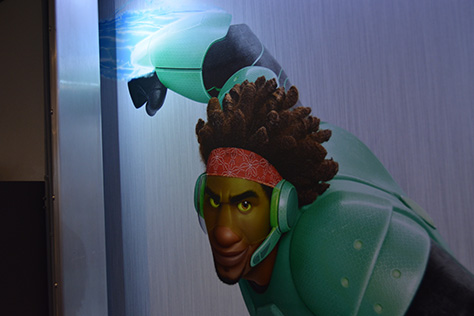 Nice artwork.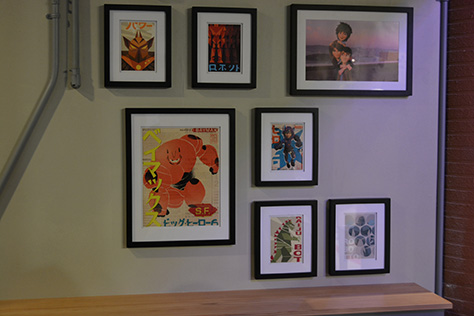 Hiro and Baymax were 18 minutes late for their first meet because "Baymax needed to charge his batteries."  I waited a total of 1 hour and 10 minutes to meet them.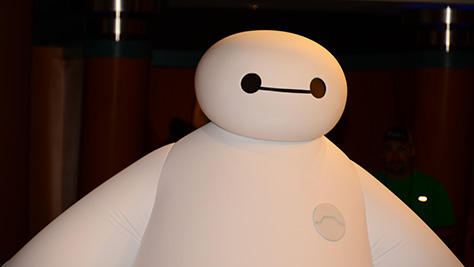 Baymax is Disney's first inflatable meet and greet.  His eyes blink and he makes some noises.  He is huggable if you're into that kind of thing.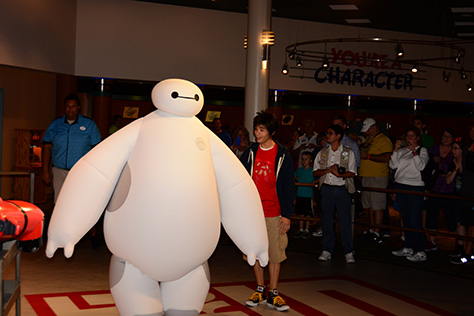 A few details in the meet area.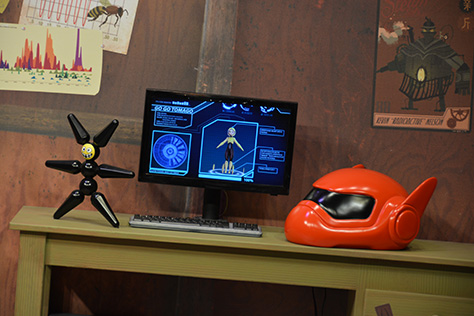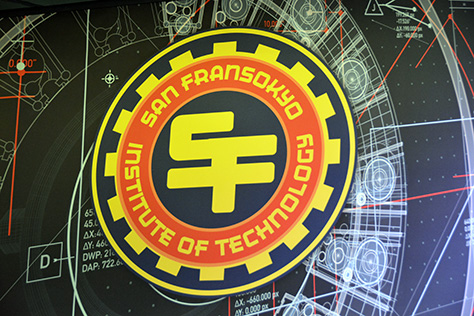 My recommendation.
I would arrive at 10:00am and wait in line for them about 30 minutes.  The line usually takes longer than it is quoted due to the frequent 15 minute breaks.  The meet closes down for a lunch break and people were already lining up again an hour early.