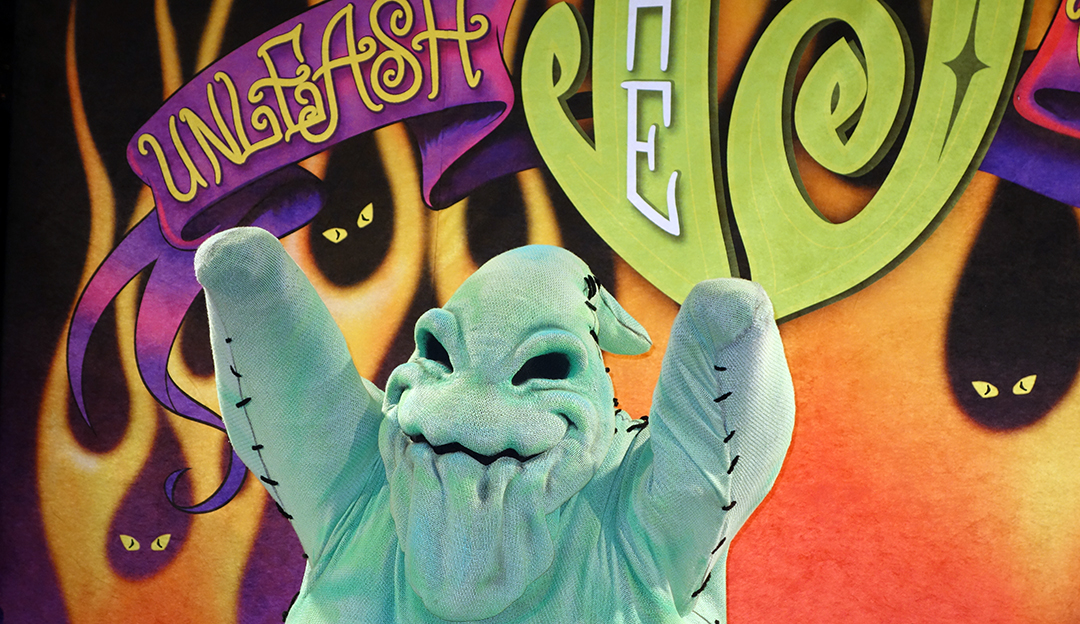 LATEST VIDEOS
Subscribe to my Youtube!
LIVE - Just Mousing Around
Just Mousing Around - LIVE
LIVE - Just Mousing Around
Disney releases Villains Unleashed information
Disney officially announced, 5 hours after I bought my tickets, that Disney's Hollywood Studios will be overtaken by Villains on Saturday, August 23, 2014.  Walt Disney World is officially calling the event Villains Unleashed, which plays upon the Limited Time Magic event they offered last year that was known as "Unleash the Villains."  That event was more pain and panic than thrill and excitement.
This event is different because it will be a hard ticket event, meaning it will require an additional advance purchase to enter the event and sales will be limited.  Disney is promising more than 50 villains spread throughout the park this time and the hard ticket event aspect should limit the crowds.
Date, Time and Cost Details
For the first time ever, a record number of Disney villains – more than 50 in all – will invade Disney's Hollywood Studios on August 23 as a part of the park's new event, Villains Unleashed.

This one-night party will kick off at 8:00pm as the Disney villains have plotted to take over Hollywood Studios. The celebration of their wonderful wickedness will include exclusive merchandise, specialty food and beverage and exciting atmosphere entertainment offerings.

Guests can purchase tickets at Disneyvillainsparty.com beginning June 9 for $67 for adults and $62 for children, plus tax. Annual Passholders and DVC Members will have an early booking window to purchase tickets June 5–8.
I found it easiest to call 407-WDW-PLAY to purchase my tickets.  The Disney website has been on and off all day, so it's not very reliable.
The event starts at 8:00pm on August 23 2014, and runs to 1:00am. Guests can enter the park as early as 4:00 pm with the event ticket alone.  There are no discounts available to any guest.
'Villains Unleashed' – Entertainment
Over 50 Disney villains will take over Disney's Hollywood Studios during the event, taking part in shows, meet and greets, and even at attractions.
Oogie Boogie's Variety Show: Boogie down to Theatre of The Stars (where Beauty and the Beast is held) to see Mr. Oogie Boogie host a special variety show, which will be crawling with entertainment.
'Villainy in the Skies' fireworks and Fantasmic! pre-show: Behold the wickedness as villains takeover Fantasmic! for a deviously fun pre-show, then unleash their powers into the night sky for a special-themed fireworks display.
Star Wars Villain Zone: Witness the power of the dark side as some of the most feared villains in the Galactic Empire patrol Disney's Hollywood Studios.
'Ex-Scream' Makeovers" 'Show your Villain Side' and get your face painted to look just like a favorite Disney villain!
Hades Hangout and Dance Party: Hang out with the ruler of the underworld and dance the night away with his party crew – house band Bernie Briquette with Brimstone (Mulch, Sweat and Shears), DJ Igg Nite (DJ Elliot) and the Underworld Dancers.
Villainous Food, Drink and Merchandise: Enjoy special mischievous treats and remember the night for years to come with villain-themed merchandise. Not included in ticket price.
Attractions: Revel in the fun of up to 10 favorite attractions like The Twilight Zone Tower of Terror or Star Tours – The Adventures Continue and maybe, encounter a villain lurking around.
MY unofficial list of 50 villains that it would be easy for Walt Disney World to provide for the event:
Anastasia Tremaine
Barbossa
Big Bad Wolf
Bowler Hat Guy
Captain Hook
Cruella de Vil
Dr. Facilier
Drizella Tremaine
Frollo
Gaston
Gov Ratcliffe
Hades
Jafar
Lady Tremaine
Lotso
Maleficent
Megara
Oogie Boogie
Pain
Panic
Queen of Hearts
Queen Grimhilde
Old Hag
Shan Yu
Stromboli
Brer Bear
Brer Fox
J Worthington Foulfellow
Gideon
Sheriff of Nottingham
Prince John
Mr. Smee
Tweedle Dee
Tweedle Dum
Yzma
Kronk
Hyenas (Shenzi, Benzai & Ed)
Darth Vader
Darth Maul
Boba Fett
Jango Fett
Zam Wessell
Aurra Sing
Gamorrean Guard
Greedo
Asajj Ventress
Stormtrooper
Tusken Raider
Are you planning a vacation? Reach out to our trusted travel agency sponsor Authorized Disney Vacation Planner
Mouse Class Travel
!