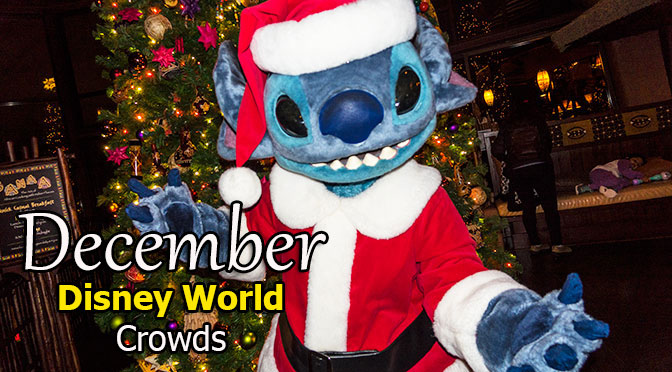 The first two and a half weeks of December are a nice time to visit Walt Disney World.  The crowds are more moderate, the weather is pleasant and the entire resort has been transformed into a Christmas/Winter Wonderland.
Mickey's Very Merry Christmas Parties runs on select nights through late December, as well as the always popular  Castle Dream Lighting Ceremony continuing throughout the month.  Holidays Around the World with the  Candlelight Processional and  Epcot Storytellers will continue through Christmas Eve. (Not available in 2020)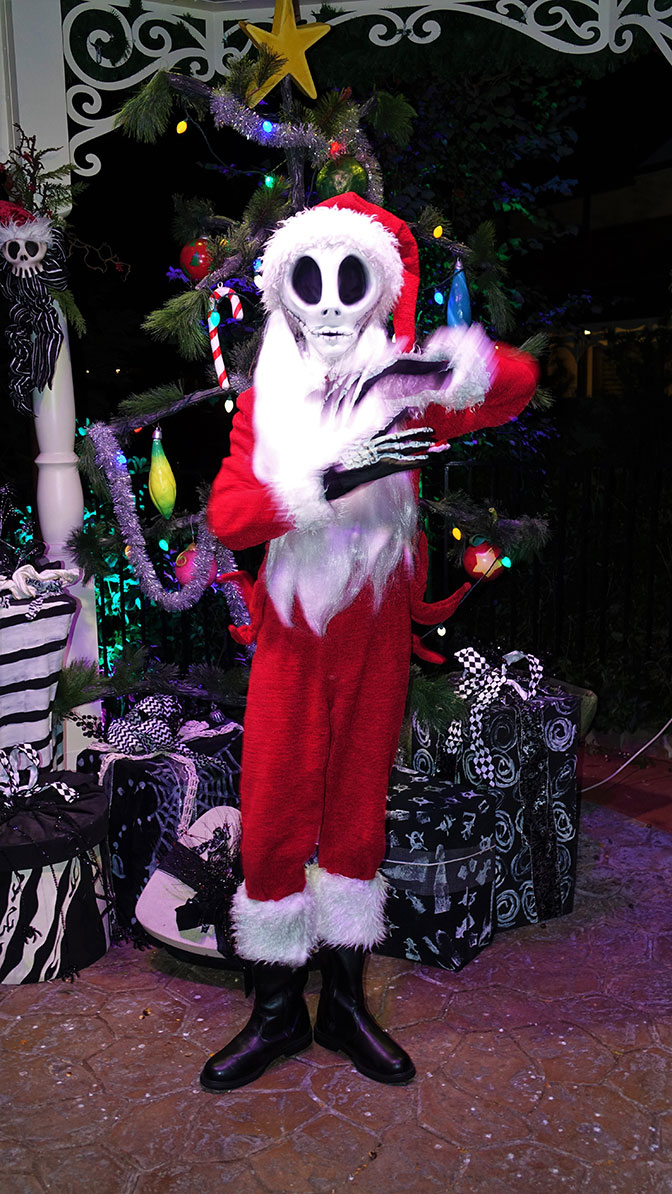 The weeks two and three of December are usually a great time to be at the resort, but in recent years the crowds have increased with a great deal of South American friends on their Summer vacation.  It's still a much better choice that the two weeks of Christmas vacation.  The crowds slowly begin to increase about mid week of the third week and grow to insane levels from Christmas through New Years.
The second week of December brings in a great deal of elementary and middle school children to participate in the Pop Warner Football and Cheerleading championships.  The kids don't affect park attendance too much, but staying in an All Star Resort could be a bit of an encumbrance due to all the cheering and laughing.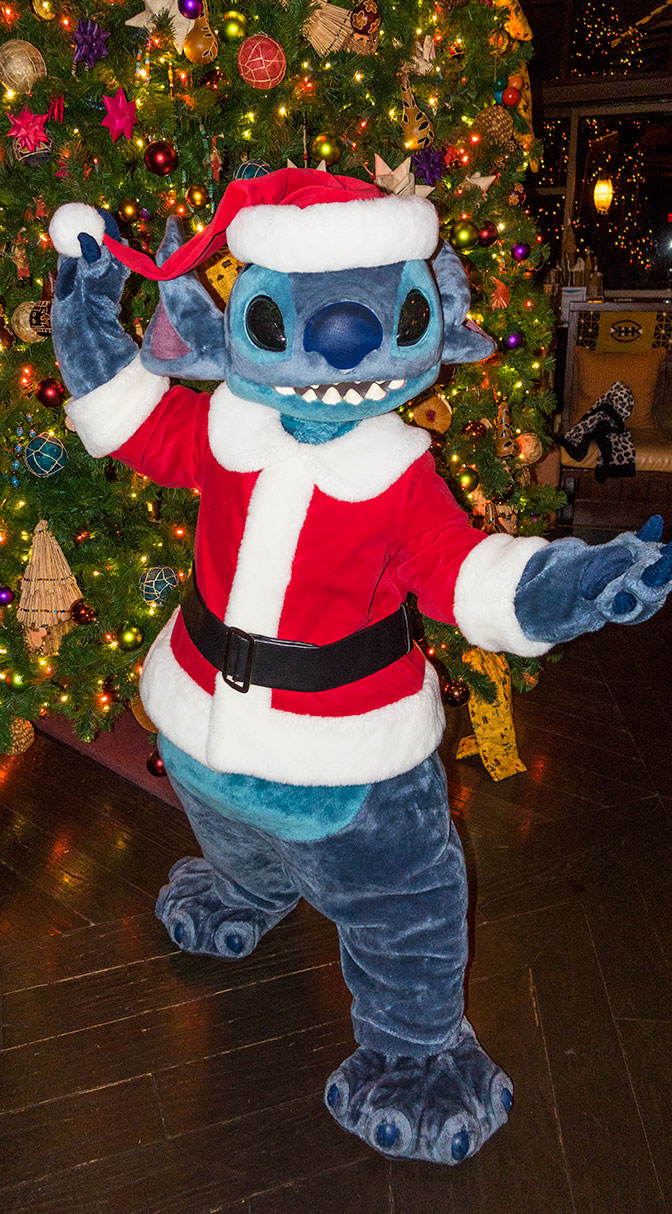 Sunday Christmas Parties are generally the best if you're vacationing here.  The Christmas Parties allow guests to see the Christmas Parade and Fireworks as well as meet special characters.  If you're planning to attend a Christmas Party, you should either sleep in or take a mid-day nap. (Christmas cavalcades will be offered for daytime viewing in 2020)
The final two Mickey's Very Merry Christmas parties (Not available in 2020) are sure to sell out.  If you are planning to stay over after the final party, you really don't need to purchase a ticket to the party.  You'll get to see the Christmas Parade, Christmas Castle show and Tomorrowland Christmas show for free as a part of park admission.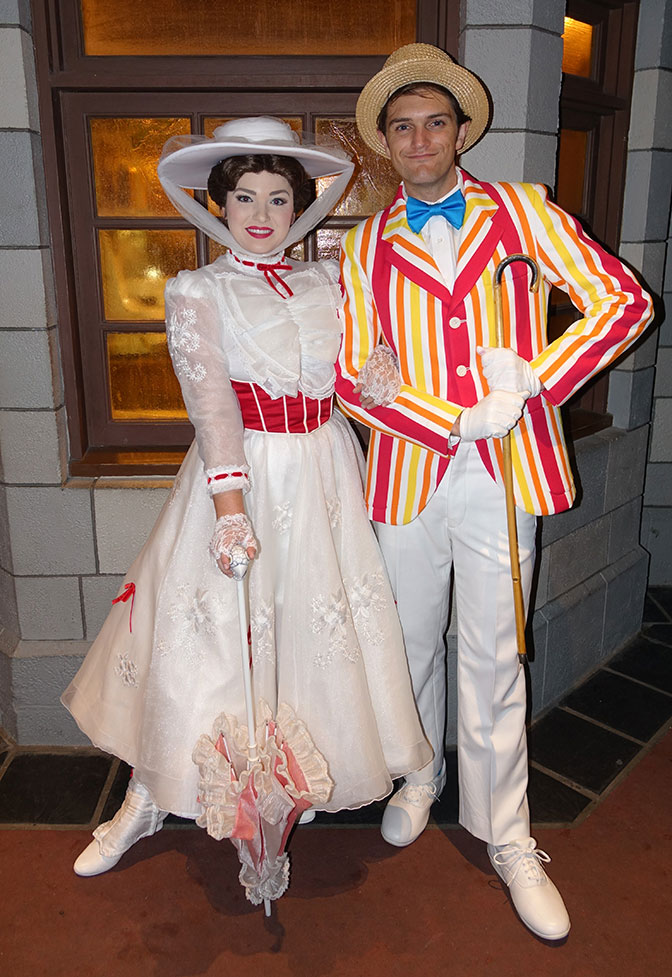 The only benefit you would have is meeting a few rare characters and eating a bunch of cookies that are included with admission.
While the weeks of Christmas vacation are insanely busy, you can be manage them with good touring plans and Fastpass+ usage.   If you are staying at a Walt Disney World resort, rise early on your Magic Kingdom day and take advantage of the early opening of the Magic Kingdom.
The initial calendar doesn't reflect the actual operating hours during the busiest time.  Including the Extra Magic Hours, the park can stay open from 7:00am until very late.  When visiting other parks, I recommend that you avoid the Extra Magic Hour parks as they will draw in more guests.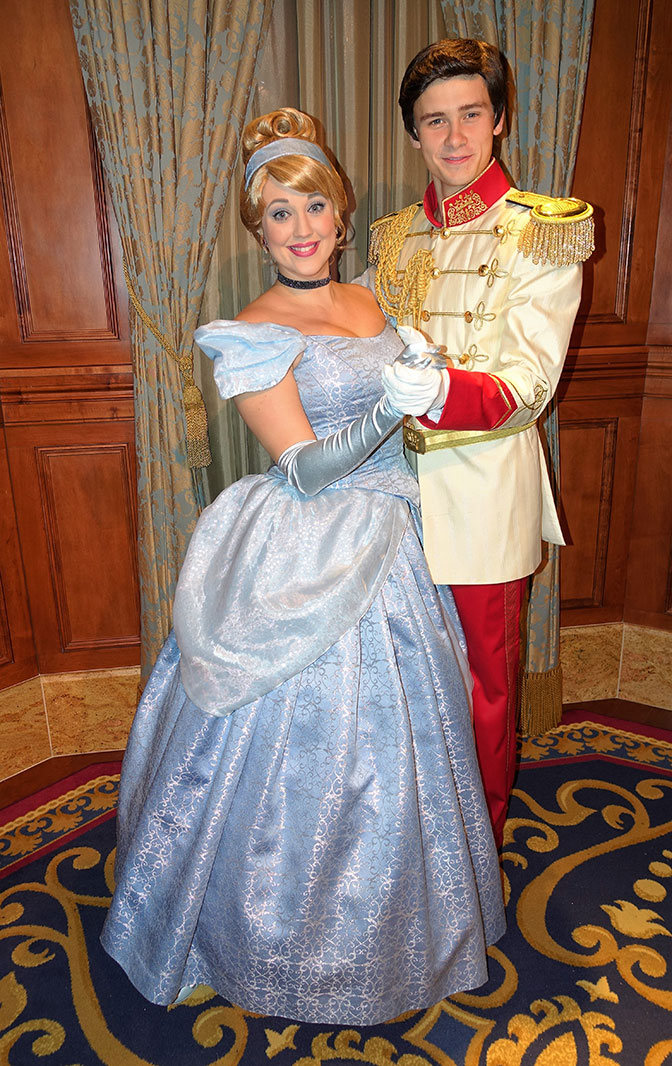 With lower hours than normal early in the month, it may be best to spend a day in the parks and spend an evening at the resort pool.  The Magic Kingdom will only offer Happily Ever After on select nights each week.
Those park days tend to be more busy than others.  If the evening spectaculars are important, chose the day with the lowest hours or park hop into the Magic Kingdom at night.
What will the weather be like during your December trip?
Average high temperature:  72°F
Average low temperature:  51°F
Mean temperature:  62°F
Record high temperature:  89°F (2000)
Record low temperature:  19°F (1989)
Average Precipitation:  2.89 in.
December tends to begin a chilly and less rainy season in Orlando.  You'll want to bring a jacket for the evening because 50 degrees in Orlando feels like the 30′s up north.  There's still a chance of rain, but it's much less than summer season.
Will the park hours for Magic Kingdom, Hollywood Studios and Animal Kingdom be extended?
2020 has brought us shorter park hours than previous years due to the Covid recovery. Keep an eye on my Crowd Calendar for updated hours.
Should I use Extra Magic Hours privilege?
(Not available in 2020) Avoid the trap of visiting a park on its longest hours day.  More people will be there and the wait times can be 30% to 100% higher than other days.
If you are planning to use Extra Magic Hours, use the morning ones, they are a great benefit, if you leave after lunch or parade time. Avoid the parks that offer evening Extra Magic Hours because they have large crowds at night and many rides have long lines (Hollywood Studios and Epcot). The exception would be the Magic Kingdom late at night because most guests won't stay up from 1am to 3am in the morning. If you choose a Late Extra Magic Hour park, you should plan to sleep in the next day.
To read the crowd level, follow the DATE at the top!  The best park each day is marked in GREEN.
Lowest Crowds
Low Crowds / Best Park
Moderate Crowds / Median Park
Busy Crowds
Insane Crowds / Worst Park

Weekly view includes all entertainment options, weather and Fastpass/Dining booking dates!
Be sure to print in landscape mode with background image turned on!
If you are viewing on a desktop/laptop, you will see a week at a time with all the full details. It is printable. If you are on mobile, it will show in mobile format that will stream down the page. You must subscribe to Character Locator in order to see Friday/Saturday in Mobile View.
My Crowd Calendar includes park hours, Extra Magic Hours, special entertainment options, 180 Days Dining Window, 60 and 30 Day Fastpass+ Booking Windows!
December 2020
Historic Disney World Park Hours