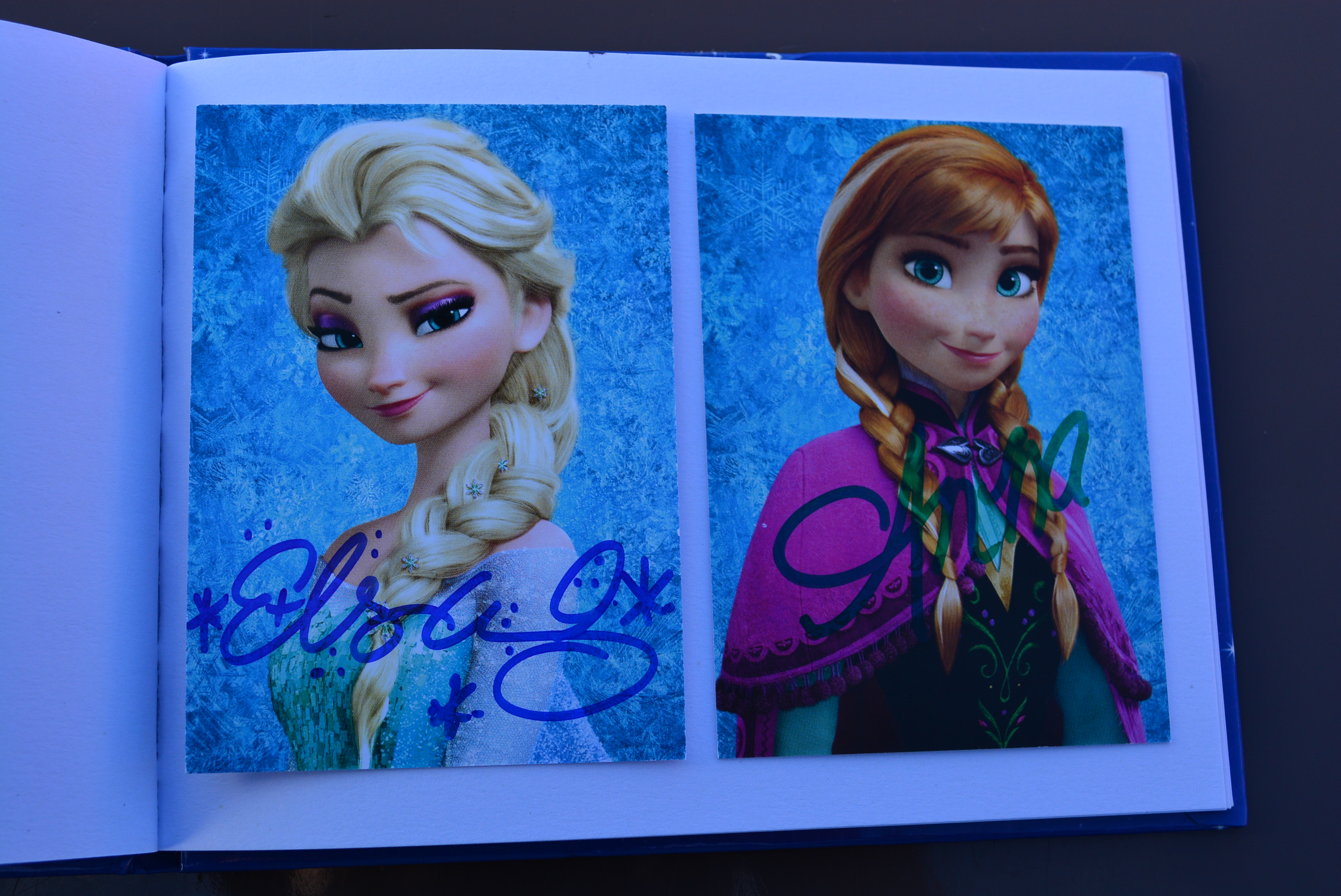 A lot of folks ask me why they can't find Fastpass+ options for Anna and Elsa X days before their trip.  The reason FP+ options are difficult to find for them is simple economics.  I'm going to present some made up numbers for the sake of discussion.
Lets say, hypothetically,  that Anna and Elsa are able to meet 200 guests per hour per day when they move to the Magic Kingdom.  That would be 3.33 guests per minute, so it sounds reasonable for discussion purposes.  The Magic Kingdom has taken the stance that Anna and Elsa will only be guaranteed from 9am to 5pm daily, so we have 8 hours to work with.  If you multiply 120×8, you get 1600 people per day.  Fastpass+ usually offers express privileges to 1/3 of all the guests in an line. Given our mathematical proposal,  533 guests per day would be meeting Anna and Elsa using FP+.
There is easily 30,000 or more guests in the Magic Kingdom on a really slow day, so about 1% would be given an opportunity to meet the Frozen Princesses with a short(er) wait given our numbers on a slow day.  Guest are crying out because there "must be a better way."  The only better way is to offer this meet and greet in multiple locations until the demand cools down but that does cost more money.  Moving them to Magic Kingdom and offering FP+ is a plus, but probably not enough to make the line really short.
If you can't find Fastpass+ for Anna and Elsa using my tip about booking them one at a time or using the copy method, your best bets are:
1.  Arrive before park opening and go straight there on a morning Extra Magic Hour day.  This eliminates anyone skipping character meals, or eating then running out to beat you to the second rope behind the castle.
2.  If you don't have Extra Magic Hour privileges, you should arrive before park opening and head straight there and make your way as close as possible to the rope behind the castle, eliminating as much wait as possible.
If you don't have FP+ and sleep in, you're still going to wait in a REALLY long line.   I'm still guessing that those with FP+ from around noon onward will experience a wait of an hour or more, unless Disney forces more people to just wait longer in the stand by line.  I'll update you next week and let you know if my guess is correct.