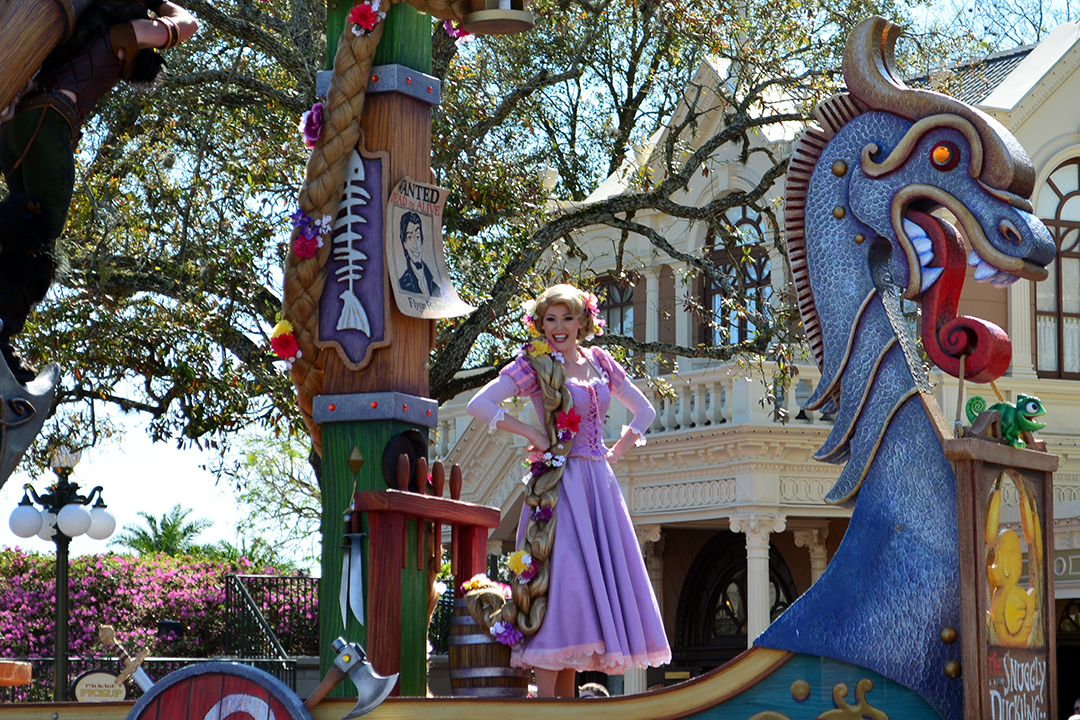 The second float in the new parade is a tribute to the movie Tangled and features Rapunzel and Flynn Rider as well as the guy who dreamed of becoming a mime.  People in the crowd loved the giant mime guy and it was a total surprise to many.
"I am a mime, and I am stuck in your computer screen!"
More bright, festive dancer costumes and upbeat music.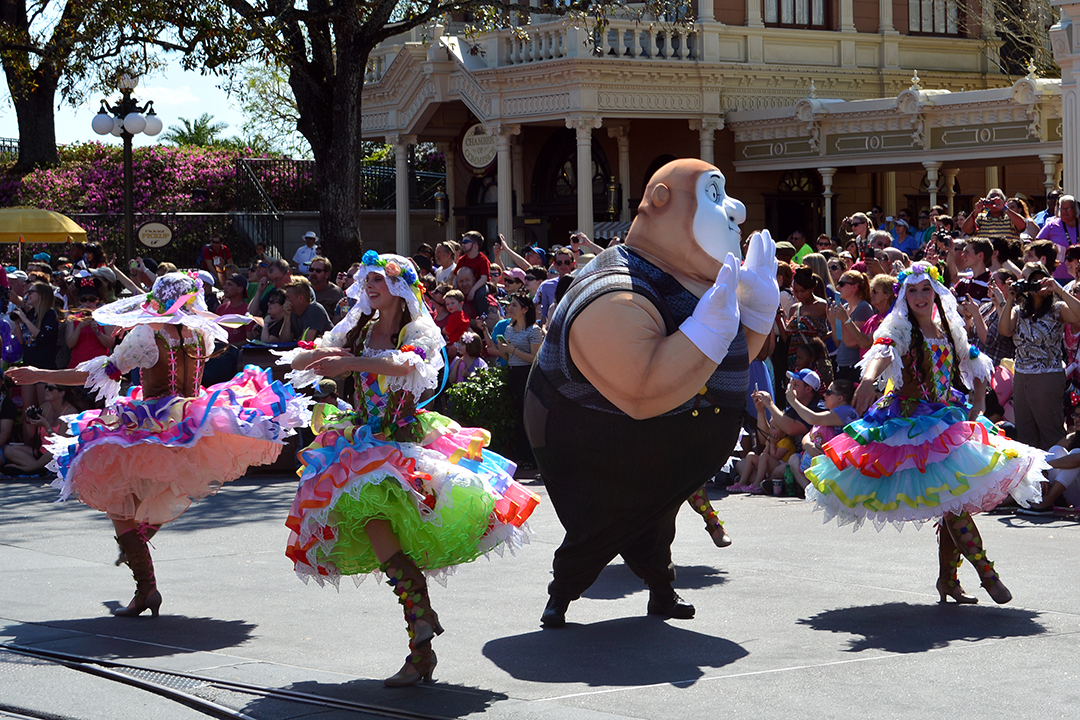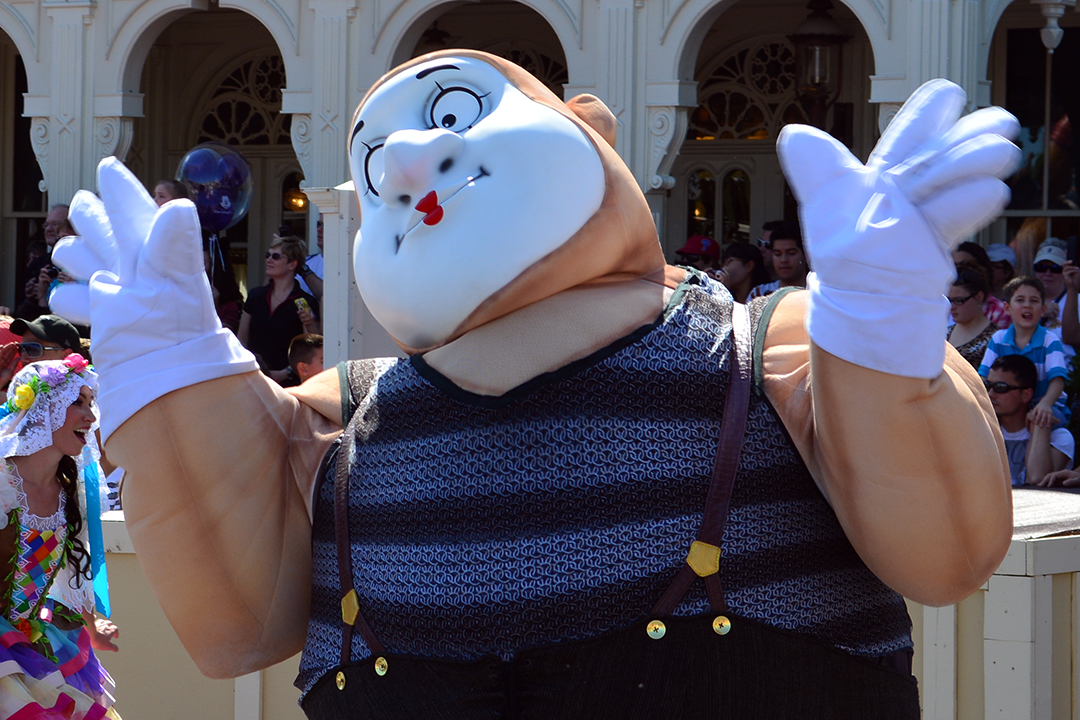 Immediately after the dancers and the mime is the all new float.  The axes in the middle swing like a pendulum and features a couple of henchmen and Flynn Rider.   Pascal is right on the front of the float.  
Rapunzel and her flowing hair are the featured elements of the viking inspired float.  Her hair goes all over the float.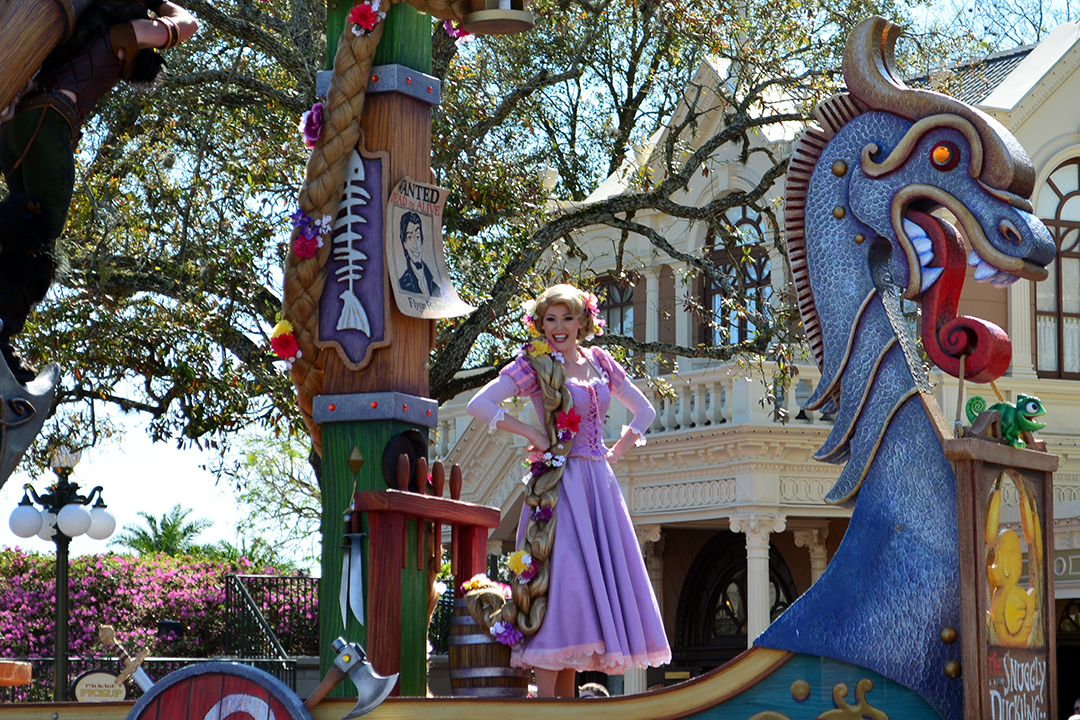 She was especially happy to be in the parade.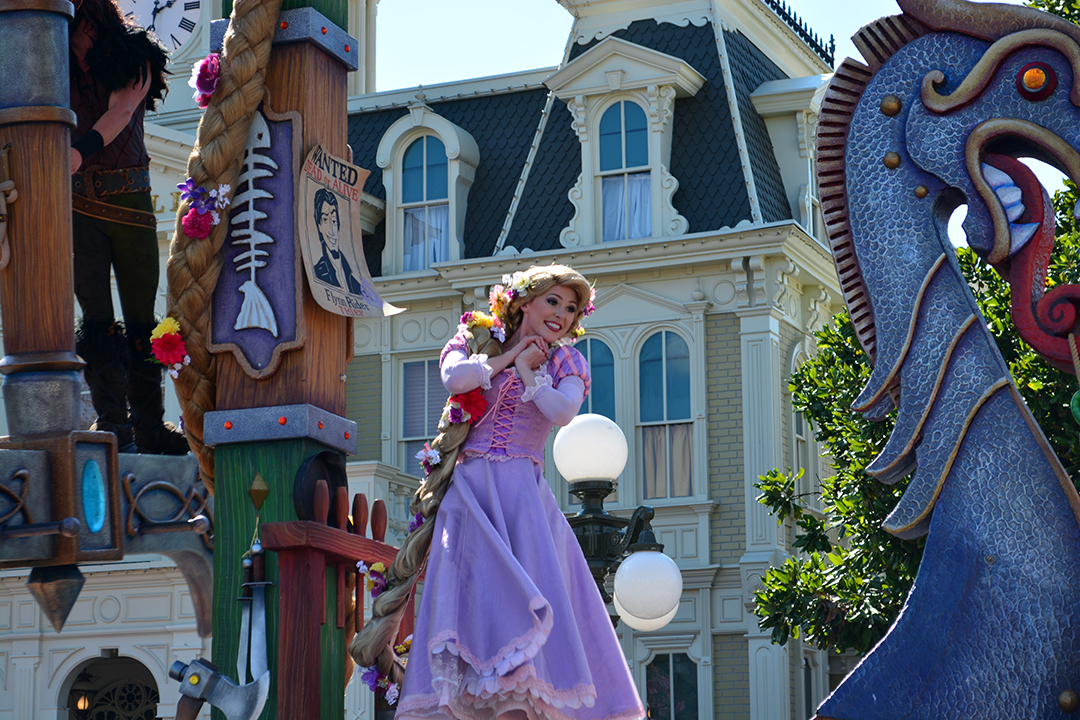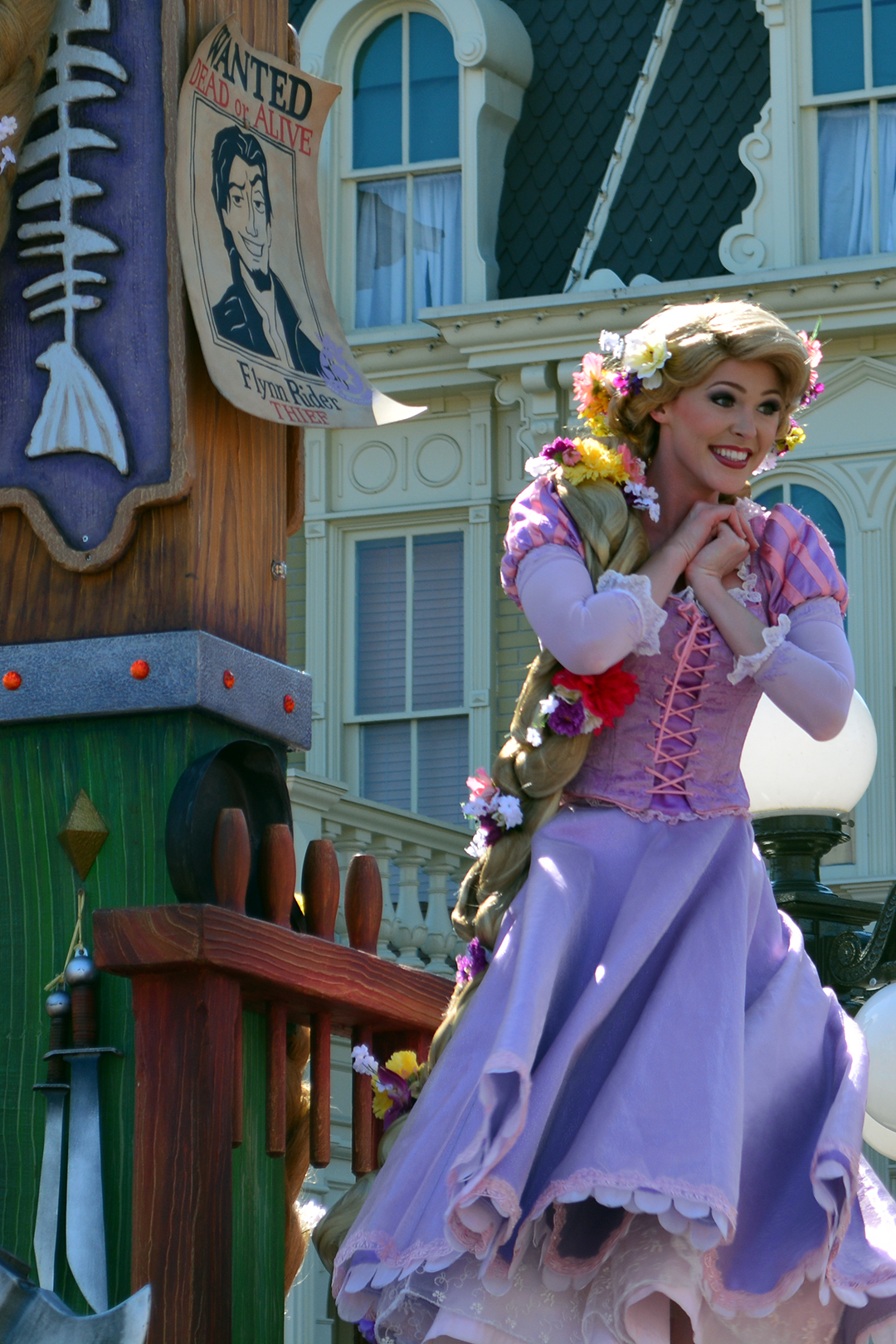 If getting a good shot of Flynn Rider is important to you, you'll want to be on the Rivers of America, Hall of Presidents, Castle, Casey's Corner or Train Station side of the parade because he swings middle to outside opposite of Maximus.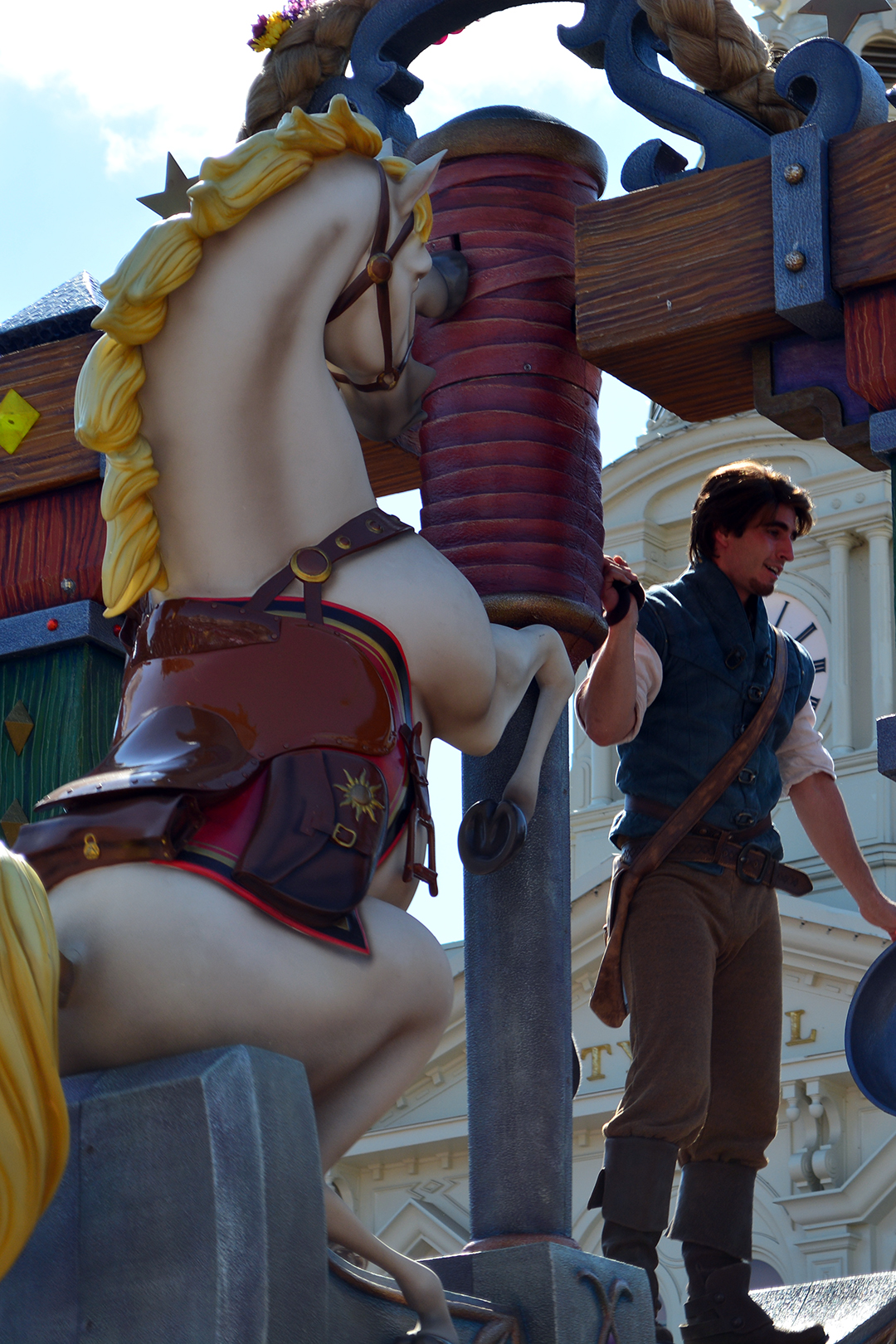 More photos to come tomorrow!