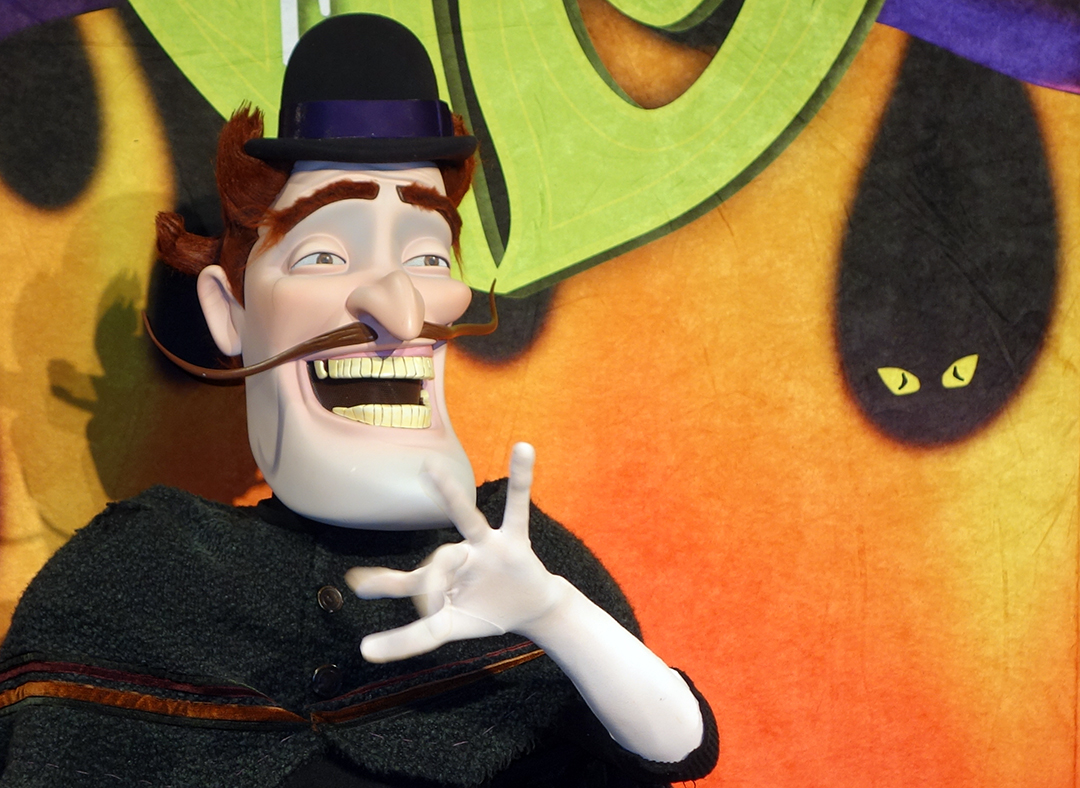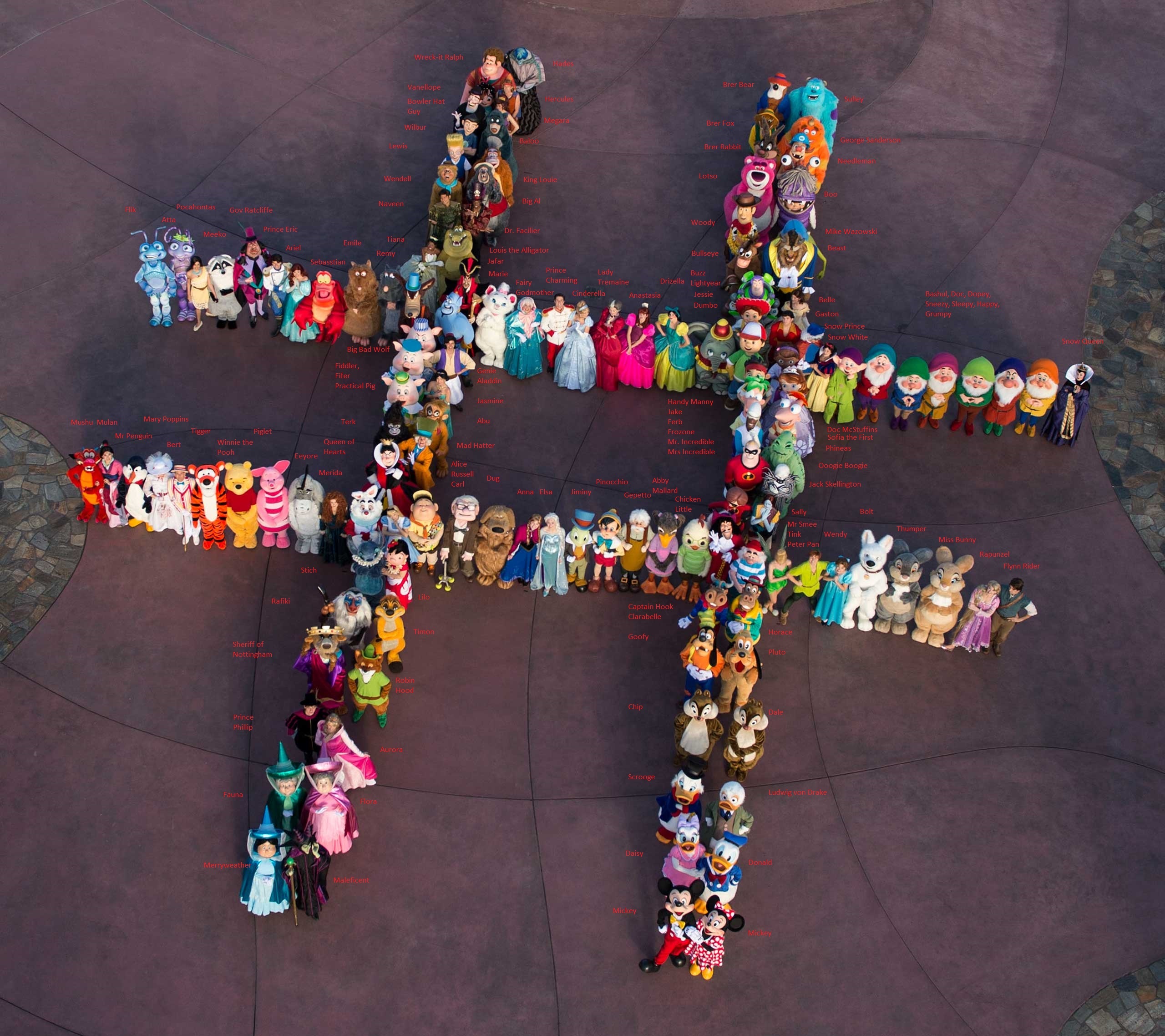 It's difficult to assume that every character will offer some type of meet and greet opportunity during the upcoming 24 hour day, but May 23-24 could bring some great rare characters to the Magic Kingdom from 6:00 am to 6:00am.   Disney is calling the event "Rock Your Disney Side:  24 Hours." Guests are encouraged to wear costumes.  Let me advise you that it will be VERY HOT and VERY CROWDED that day, so wear something that is cool and breathes well.  I would personally avoid face paint or masks too.    If you are wearing some type of hat, you might want to cut holes in the top for the hot air to escape.  I will try to be a little creative with my Disney Bounding that day and welcome advice, but it must be KtP.
General Event Details:
• Hours of operation for the event will take place from 6:00 AM, May 23, 2014 to 6:00 AM, May 24, 2014.
• Only select attractions, entertainment and services will be available.  (KtP note:  All stuff is usually open, but may have restricted hours)
• Valid theme park admission is required.
• Event is subject to restrictions and change without notice.
Costume Details:
• Costumes should be child-friendly and adhere to any guidelines determined by Disney.
• Costumes should not be obstructive, offensive or violent; drag on the ground; contain sharp objects, pointed objects or materials that may accidentally strike another Guest; contain any weapons or objects which resemble or could easily be mistaken for an actual weapon.
• Masks may be worn, but they must not obstruct vision, and eyes must be visible at all times.
• Guests who dress like Disney characters may not pose for pictures or sign autographs.
• Guests who do not adhere to these guidelines may be refused admission.
I would hope for some meet and greets from some great rare characters, but I've learned not to get my hopes too high and it end up being A) Yet another dance party B) an appearance on stage that doesn't allow guests to meet the character.  Given recent character usage, we may end up with a lot of meets with common and semi-rare characters and a bunch of dance parties.   That picture doesn't include some uber rare characters like Launchpad McQuack, Darkwing Duck, Shang, Agent P, Barbossa, Clara Cluck, Esmeralda, Phoebus and Quasimodo, Gus & Jac, Huey, Dewey & Louie, Hyenas, John Smith, Pain and Panic, Stromboli or other great rare characters.
It does include some characters in the photo like Dumbo, Hades, Megara, Hercules, Meet the Robinsons, Chicken Little and more.  I've highlighted the ones in green that I would love to meet, if they are available for meets and not just another dumb dance party or waving from a stage.
What characters that are represented on this list and in the photo above would you love to meet that day?  I'll be there to cover all the festivities.
Characters represented in today's @DisneyParks tweet
Abby Mallard
Abu
Aladdin
Alice
Anastasia
Anna
Ariel
Atta
Aurora
Baloo
Bashful
Beast
Belle
Bert
Big Al
Big Bad Wolf
Bolt
Boo
Bowler Hat Guy
Brer Bear
Brer Fox
Brer Rabbit
Bullseye
Buzz Lightyear
Captain Hook
Carl Fredrickson
Chicken Little
Chip
Cinderella
Clarabelle Cow
Daisy
Dale
Doc
Doc McStuffins
Donald
Dopey
Dr. Facilier
Drizella
Dug
Dumbo
Eeyore
Elsa
Emile
Fairy Godmother
Fauna
Ferb
Fiddler Pig
Fifer Pig
Flik
Flora
Flynn Rider
Frozone
Gaston
Genie
George Sanderson
Gepetto
Goofy
Gov. Ratcliffe
Grumpy
Hades
Handy Manny
Happy
Hercules
Horace Horsecollar
Jack Skellington
Jafar
Jake
Jasmine
Jessie
Jiminy Cricket
King Louie
Lady Tremaine
Lewis Robinson
Lilo
Lotso Huggin Bear
Louis the Alligator
Ludwig von Drake
Mad Hatter
Maleficent
Marie
Mary Poppins
Meeko
Megara
Merida
Merryweather
Mickey
Mike Wazowski
Minnie
Miss Bunny
Mr. Incredible
Mr. Penguin
Mr. Smee
Mrs. Incredible
Mulan
Mushu
Needleman
Oogie Boogie
Peter Pan
Phineas
Piglet
Pinocchio
Pluto
Pocahontas
Practical Pig
Prince Charming
Prince Eric
Prince Naveen
Prince Phillip
Queen of Hearts
Rafiki
Rapunzel
Remy
Robin Hood
Russell
Sally from Nightmare
Scrooge McDuck
Sebastian
Sheriff of Nottingham
Sleepy
Sneezy
Snow Prince
Snow Queen
Snow White
Sofia the First
Stitch
Sulley
Terk
Thumper
Tiana
Tigger
Timon
Tinker Bell
Vanellope
Wendell
Wendy
White Rabbit
Wilbur Robinson
Winnie the Pooh
Woody
Wreck-it Ralph