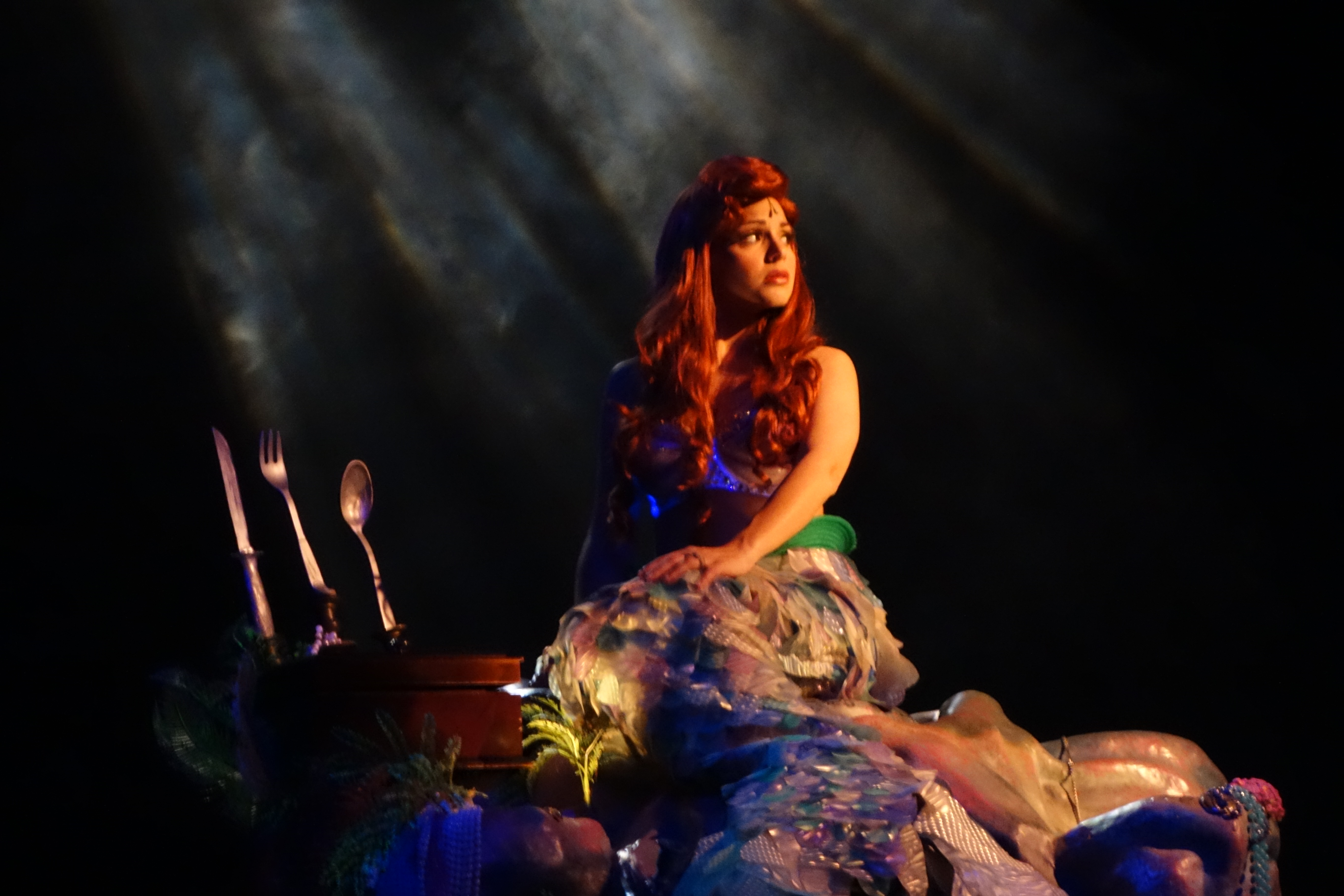 It's REALLY difficult to photograph Voyage of the Little Mermaid when using a hand-held, pocket camera.  My Sony Rx100 does a great job with low light, so I thought I'd try it out in this show.  I took hundreds of photos from one single show, but NONE of the ones of the puppets were worth keeping, so they went to the recycle bin.  I won't pretend to be a great photographer and wouldn't claim that these are amazing photos, but I thought you guys might enjoy seeing them to remind you of this simple, yet effective show.
You can click the photo to get a bigger view.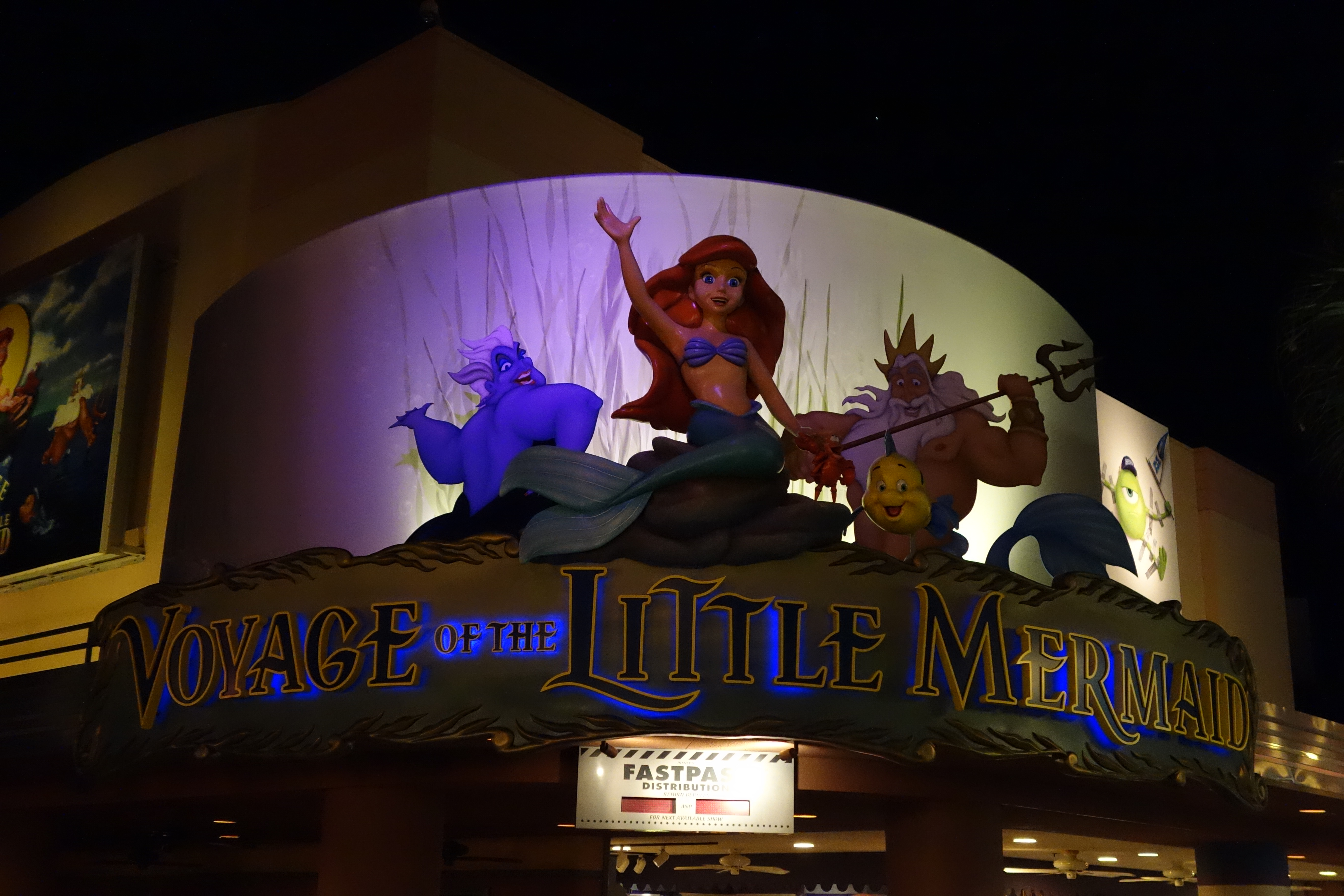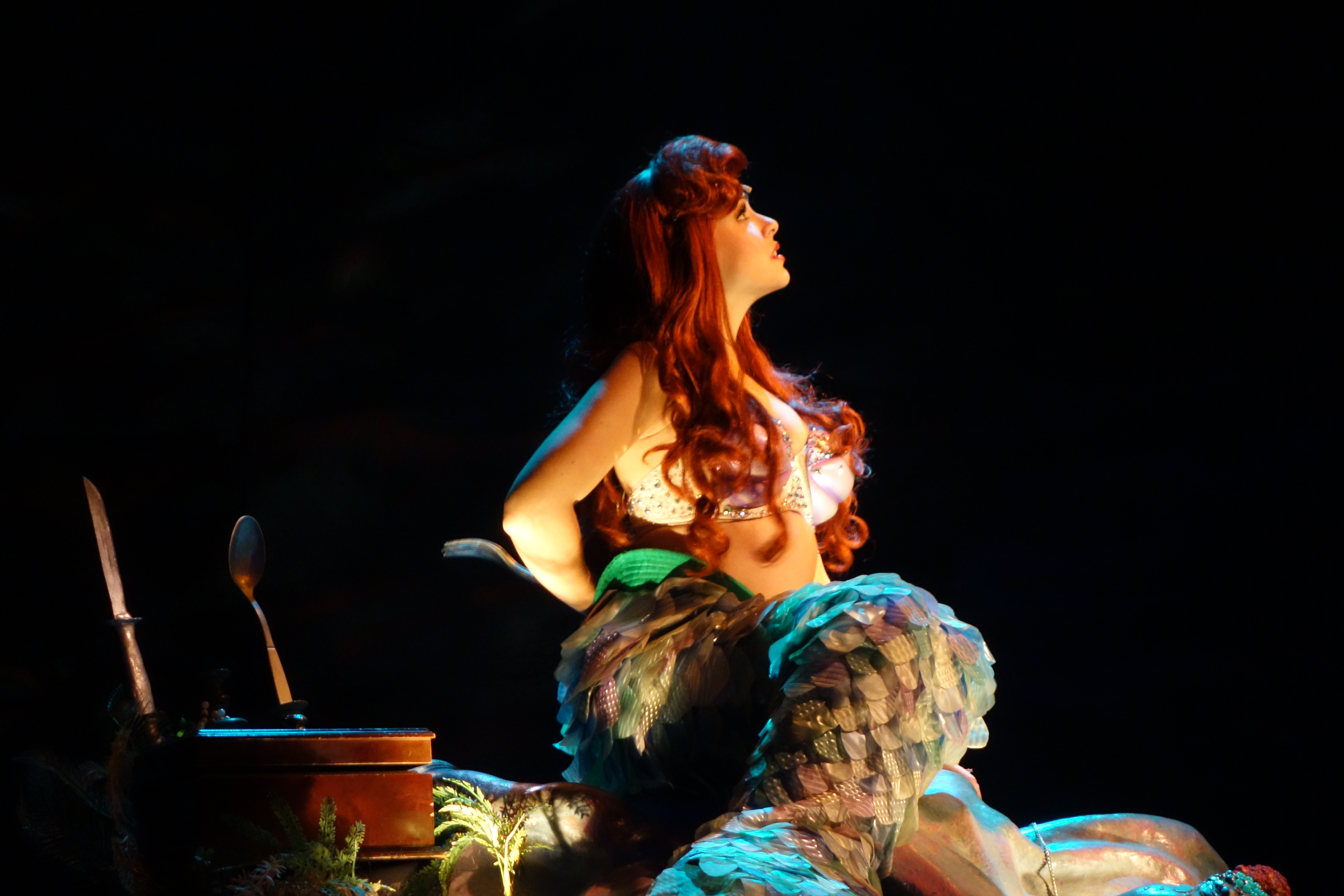 This abbreviated version of the movie focuses heavily on Ariel's desire to know what it's like to be human and the struggle between her and Ursela.  She's trying to hide the Dinglehopper!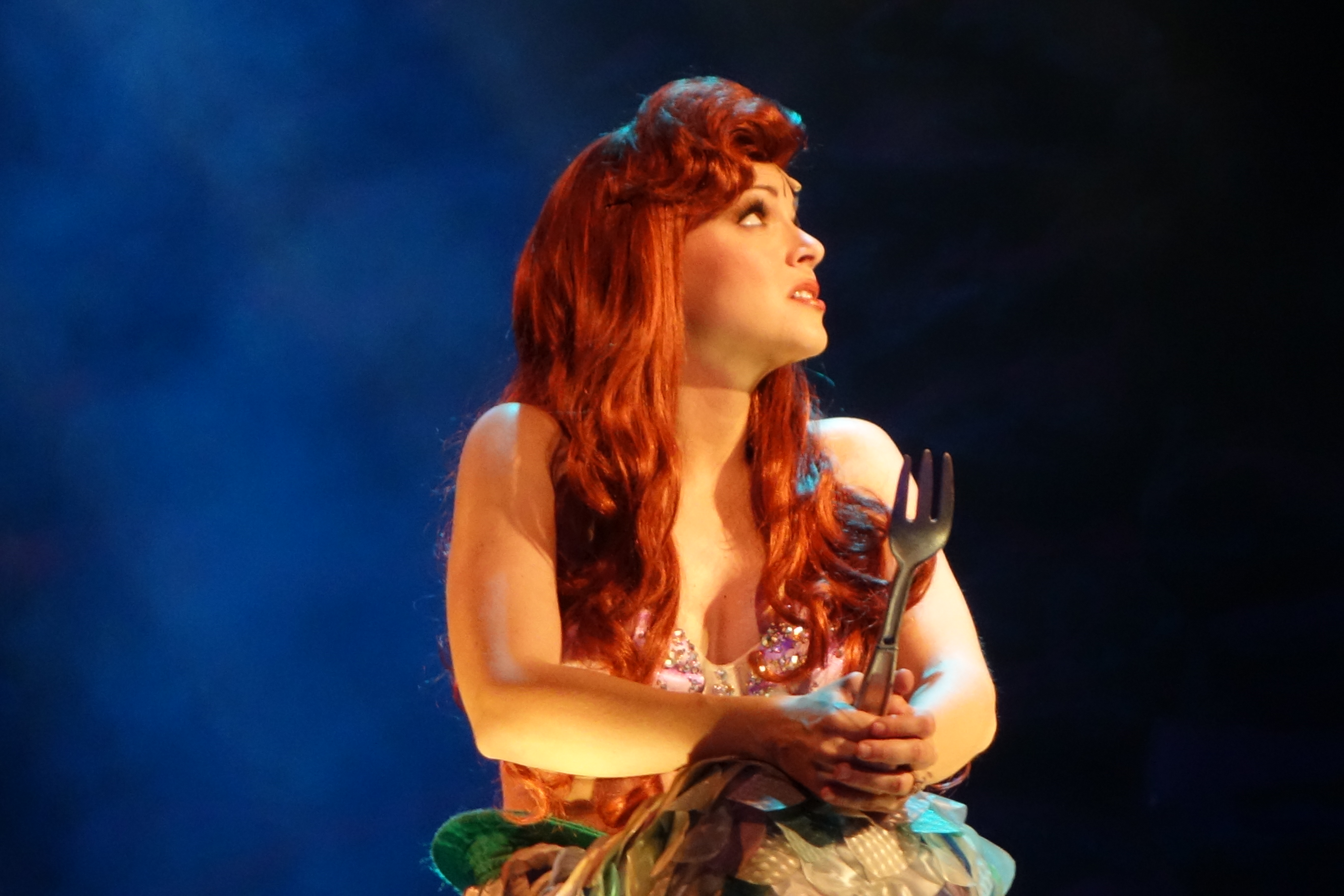 That's one really LARGE fork.  Who owned that thing?  You could eat an entire plate of spaghetti in one fork load.  I think she was wondering the same thing.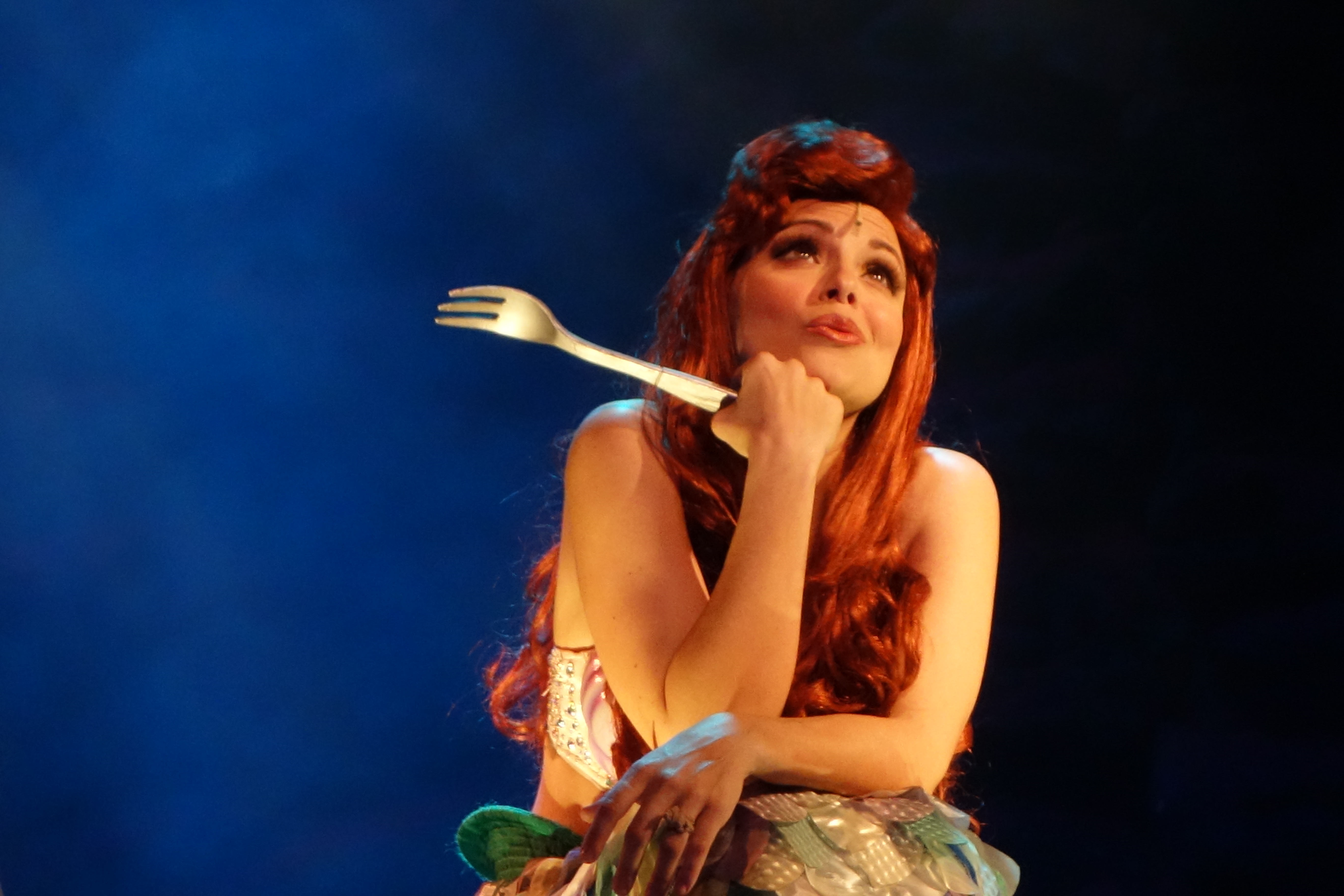 Ariel realizes that the fork doesn't work very well for dinner, so she turns it into a device to assist her with oil changes.
Ariel, legs are overated.  They get tired and sore from walking all over the theme park.  Stick with the fins and head over to Sea World, you'll love the place.  It's really beautiful and you can get a one year pass for the price of a day.  Disney charges 4.3 million for their annual pass now.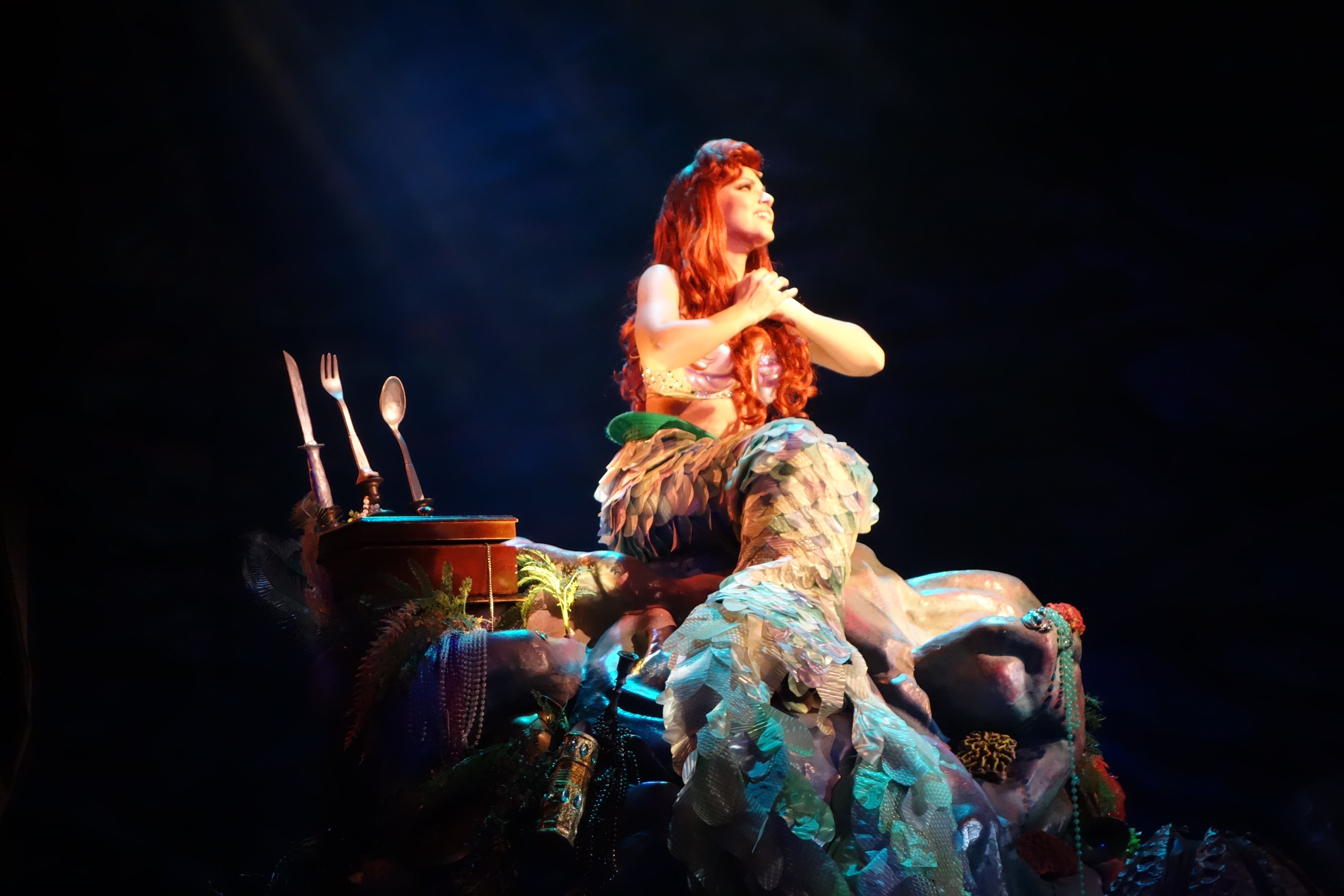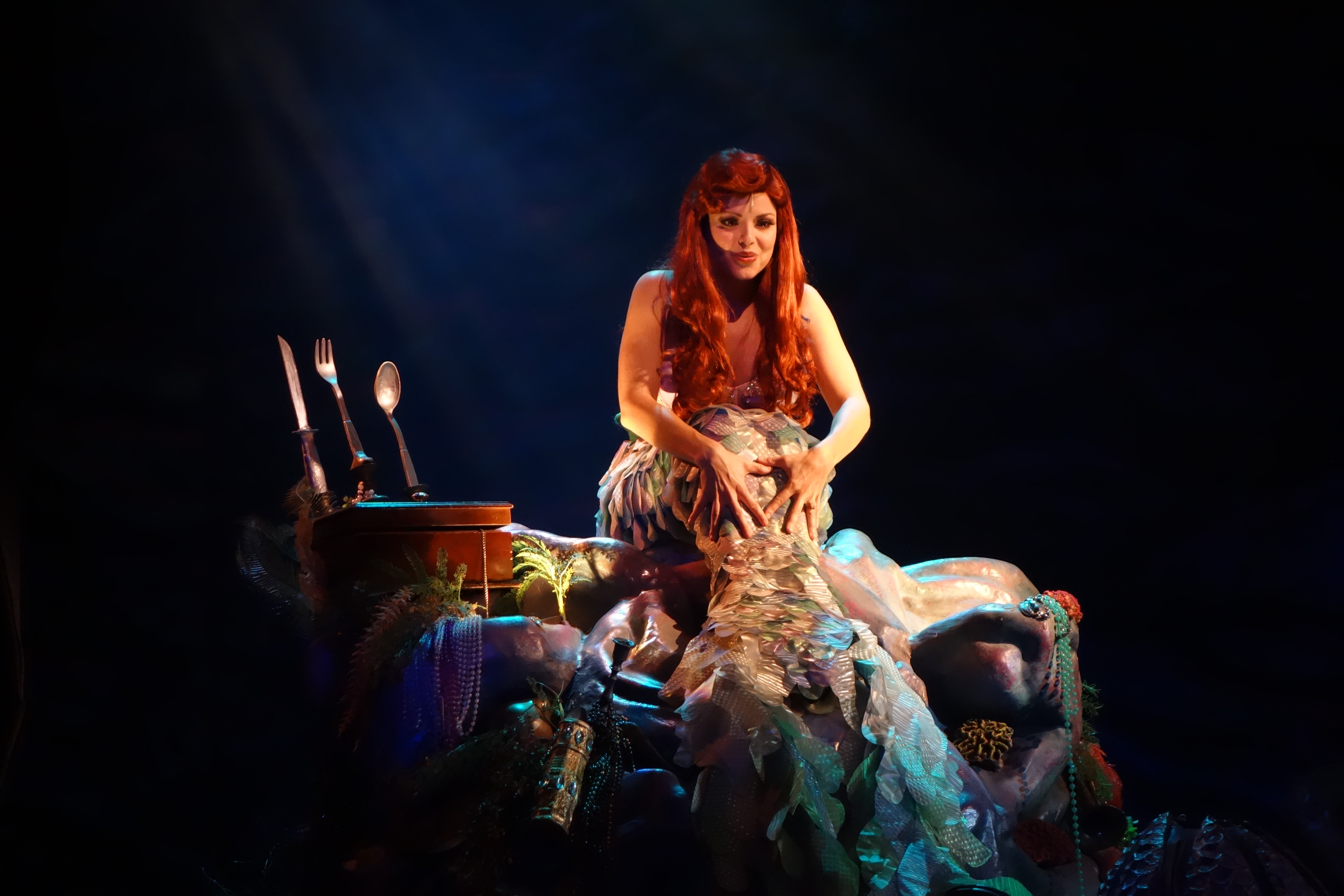 This one was one of my favorite three poses.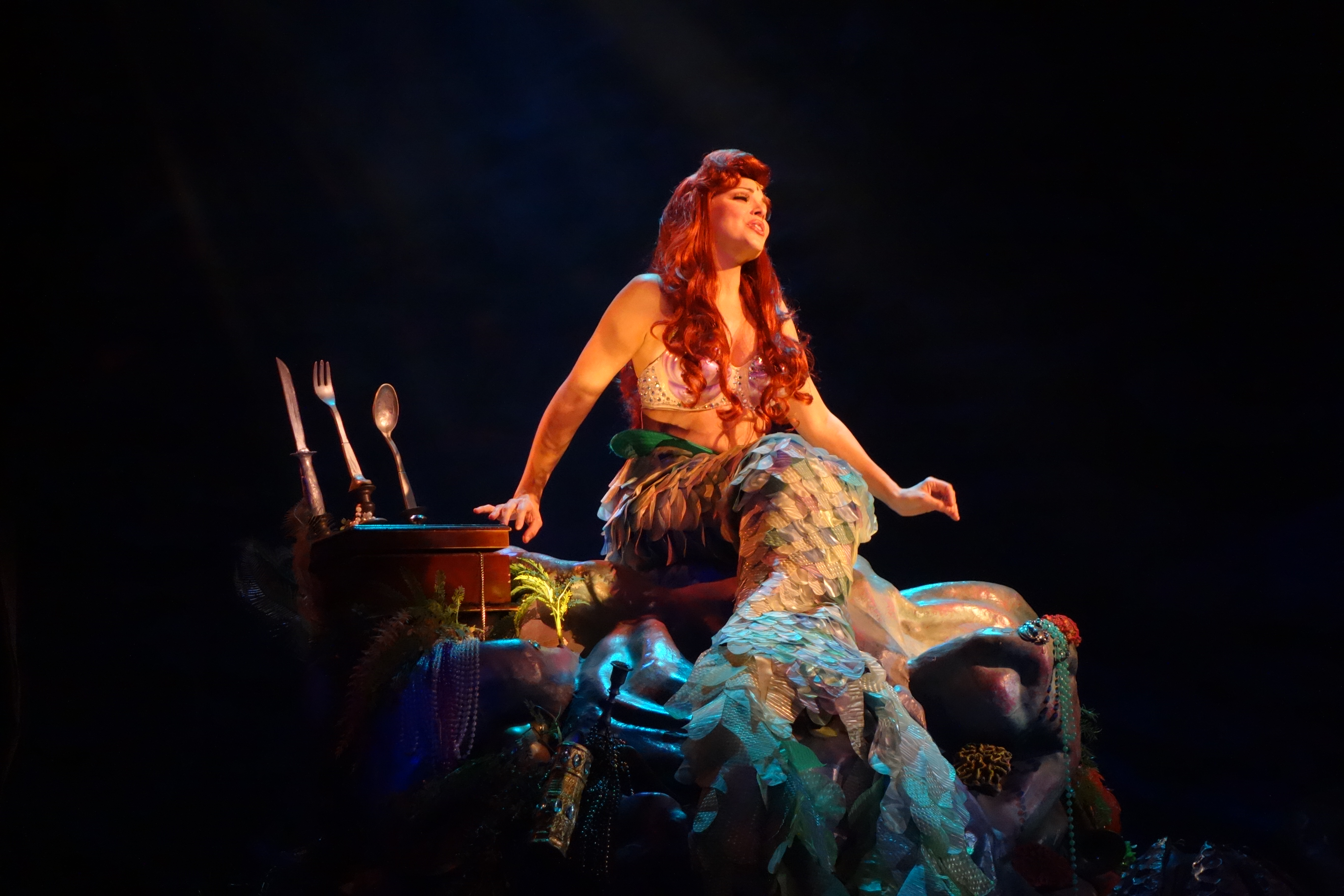 Watch out, there's eels in the wall!  Not sure if they are officially electric.  They could be pneumatic.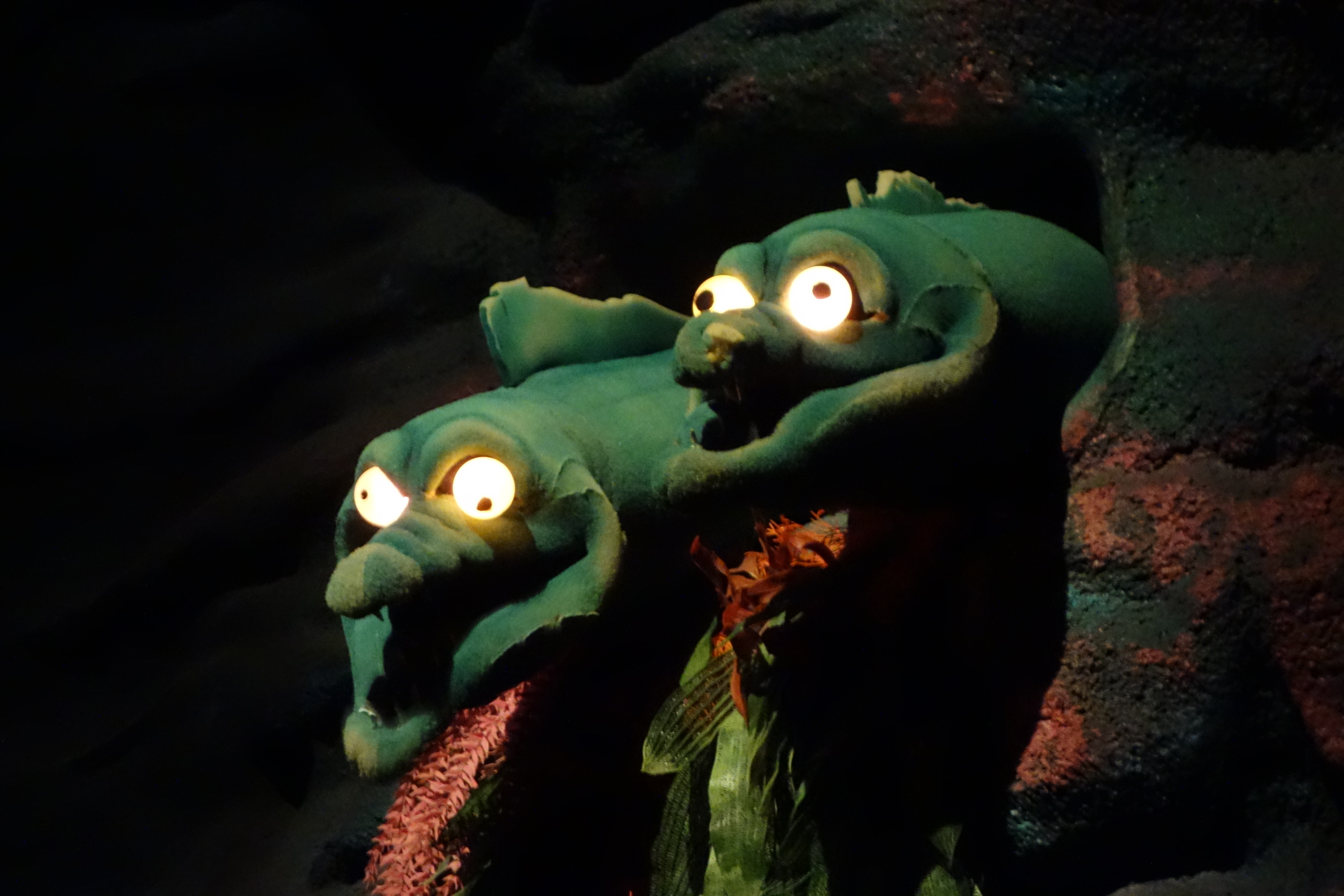 The DIVA arrives!  Every time I see Ursela she reminds me of American Idol, which in turn reminds me of Mariah Carey, who sings really well, but can't judge at all.  Dahling!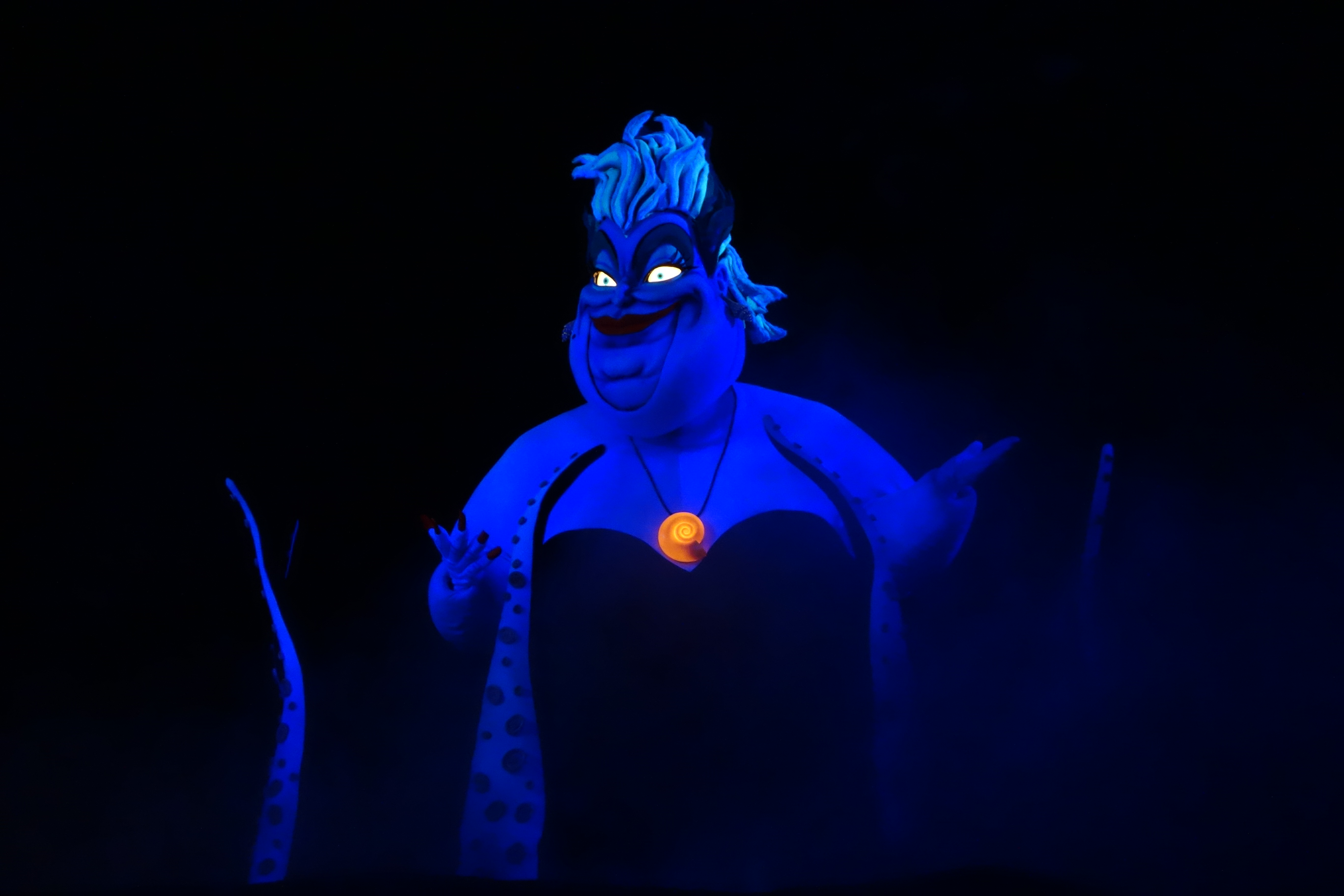 This was my number one favorite pose!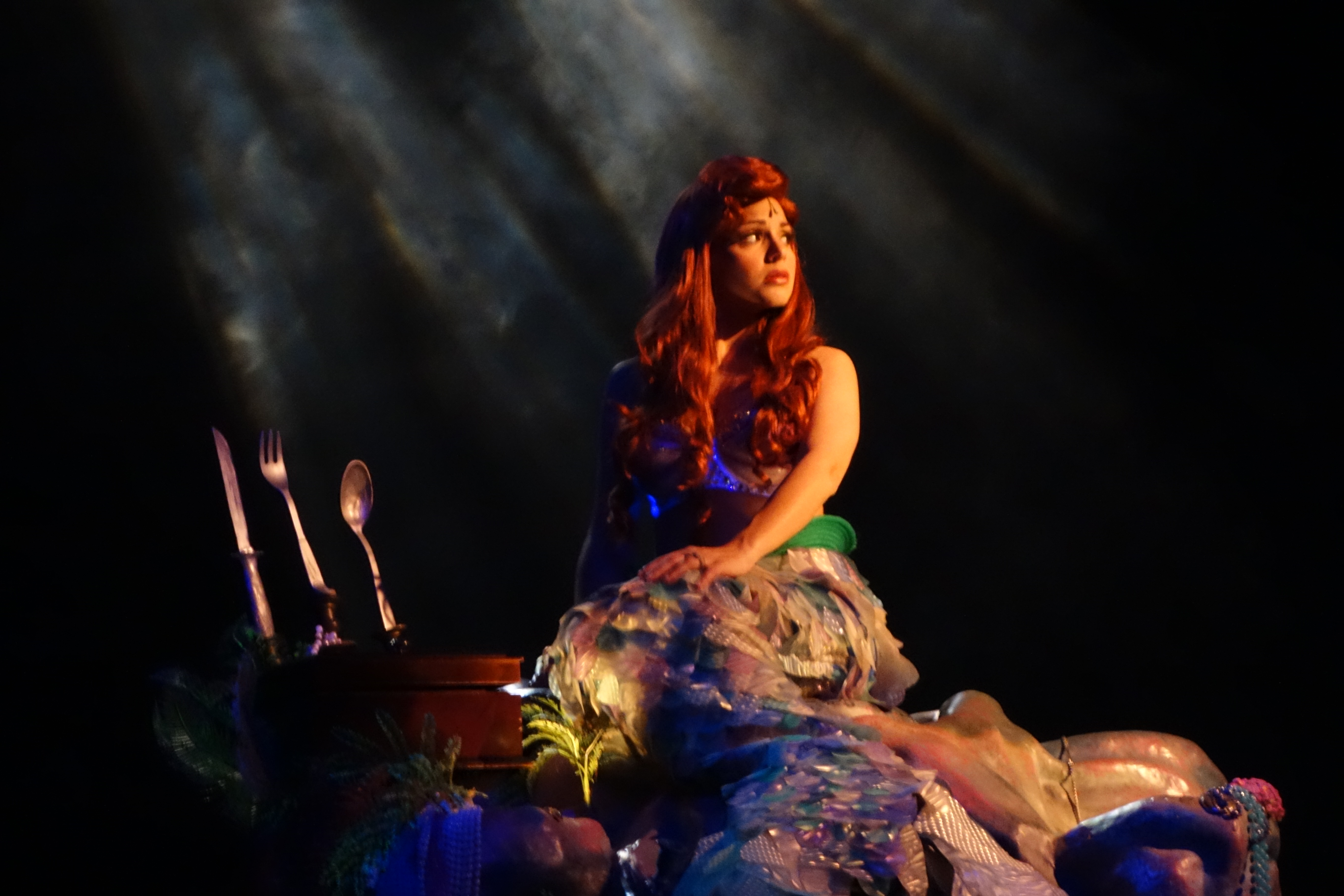 Okay, cough up the singing voice chic!    There's blind auditions on The Voice and I need to head over there before Blake Shelton fills in his entire team.  You know the drill.  Ah, ah, ah…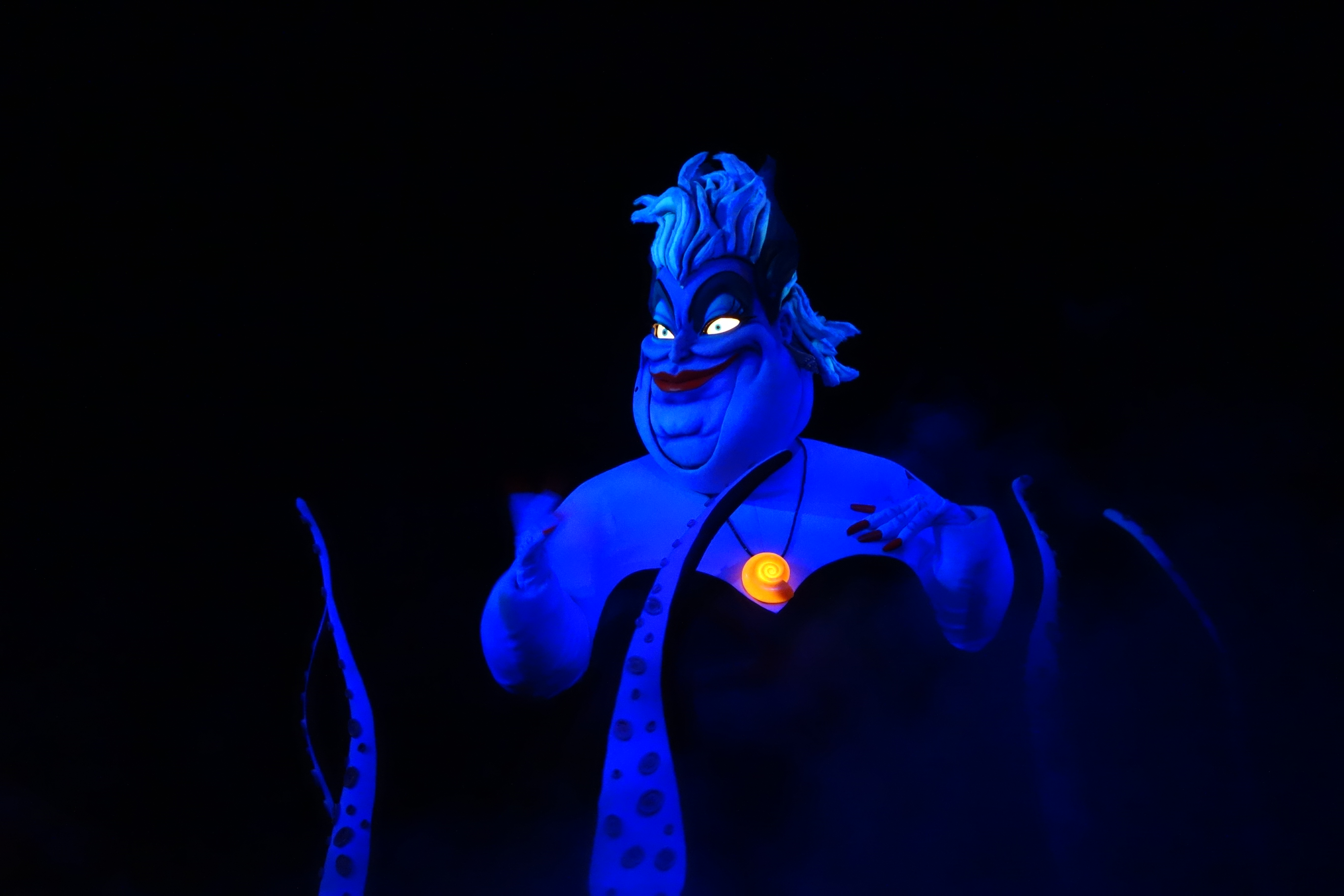 Do I really want to give up my voice?  I am ravishingly beautiful and guys love fins.  Oh, I'm so torn.  Do I live with the fishes and avoid the gill nets and the Northwestern's crab traps or do I grow some bunions???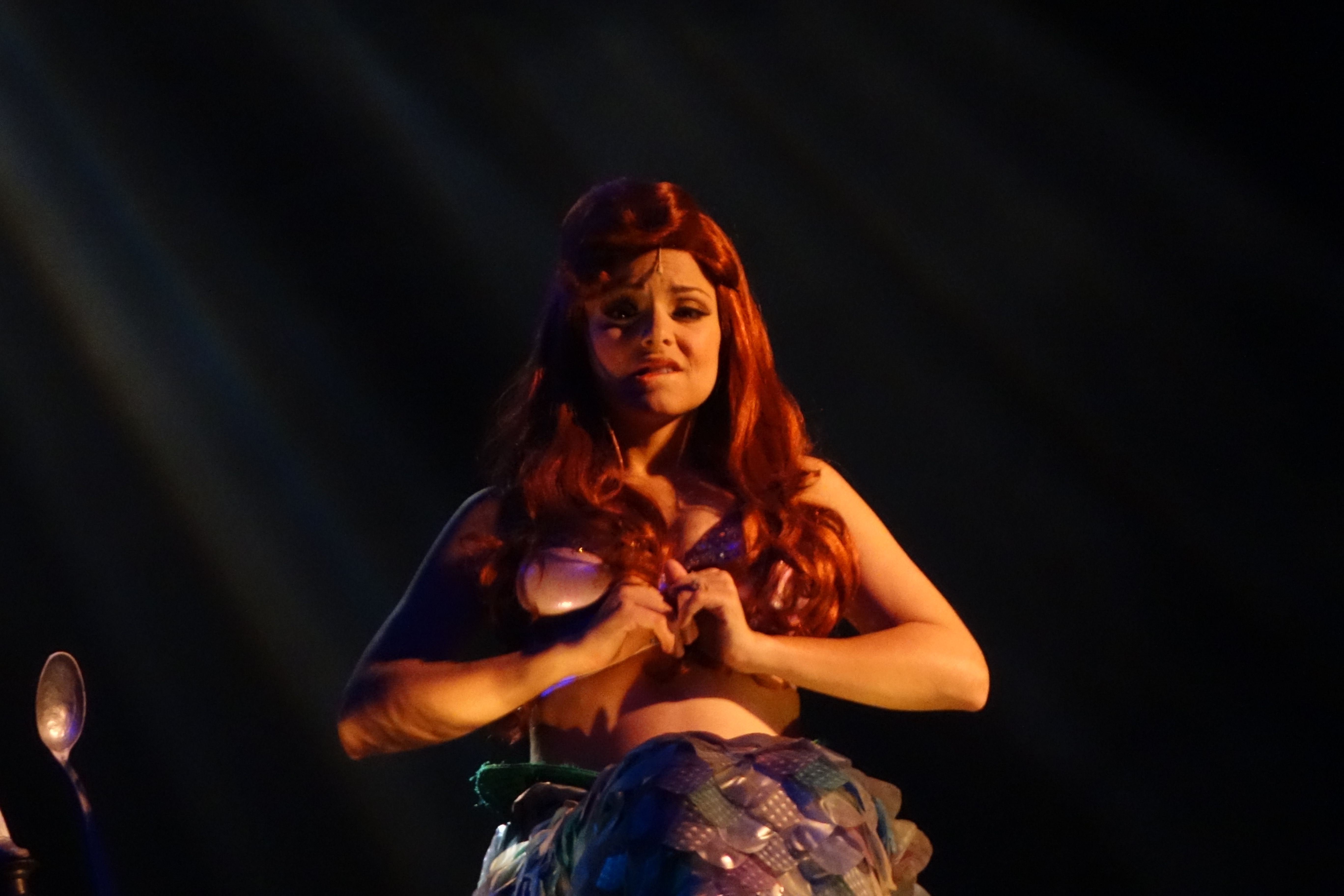 Okay, I'm in.  I'll sing like Angie Miller for you!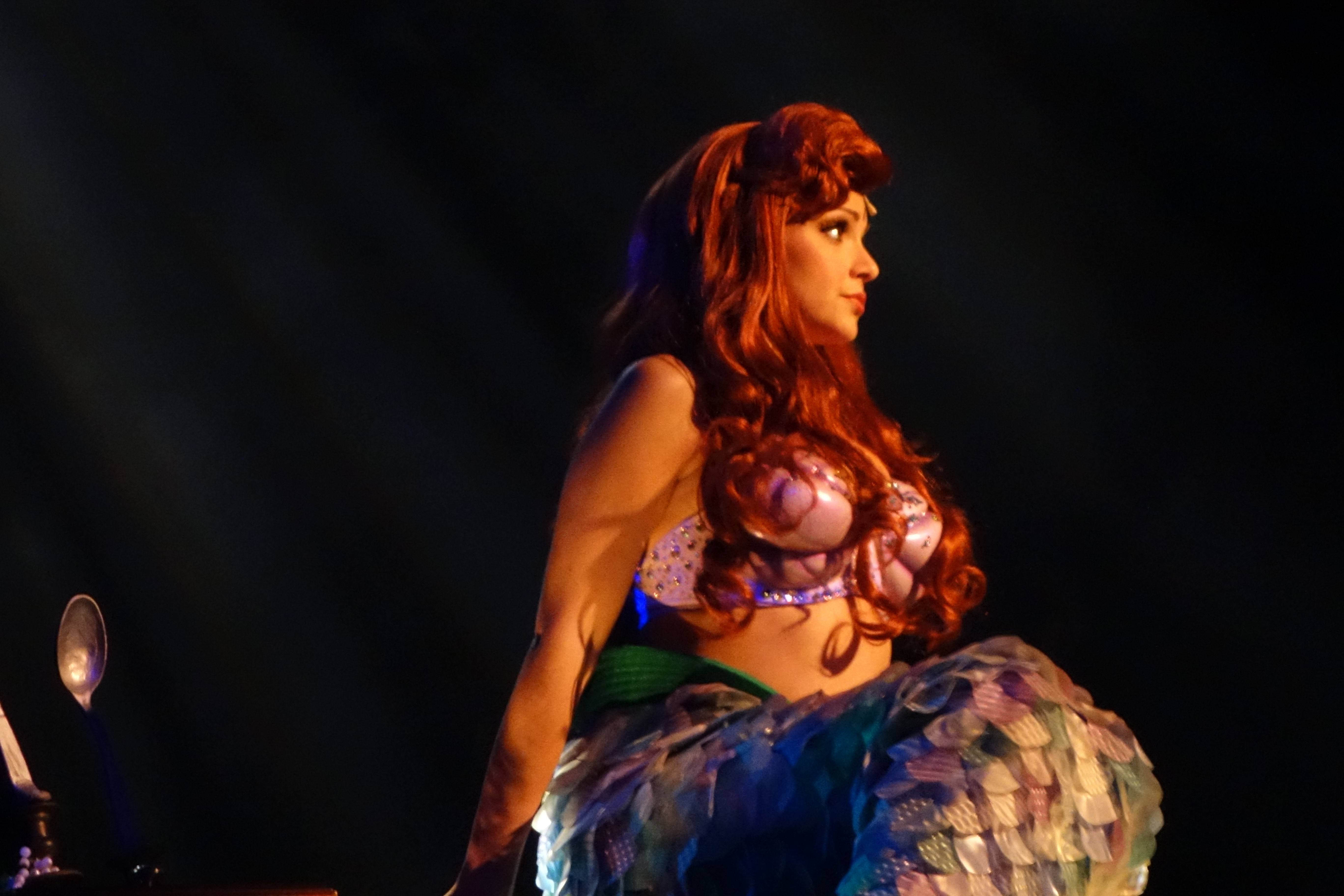 Don't worry, I'll keep you voice safe her in this shell while I turn into a Snow White wannabe and try to steal your man.  You'll never even know I was there.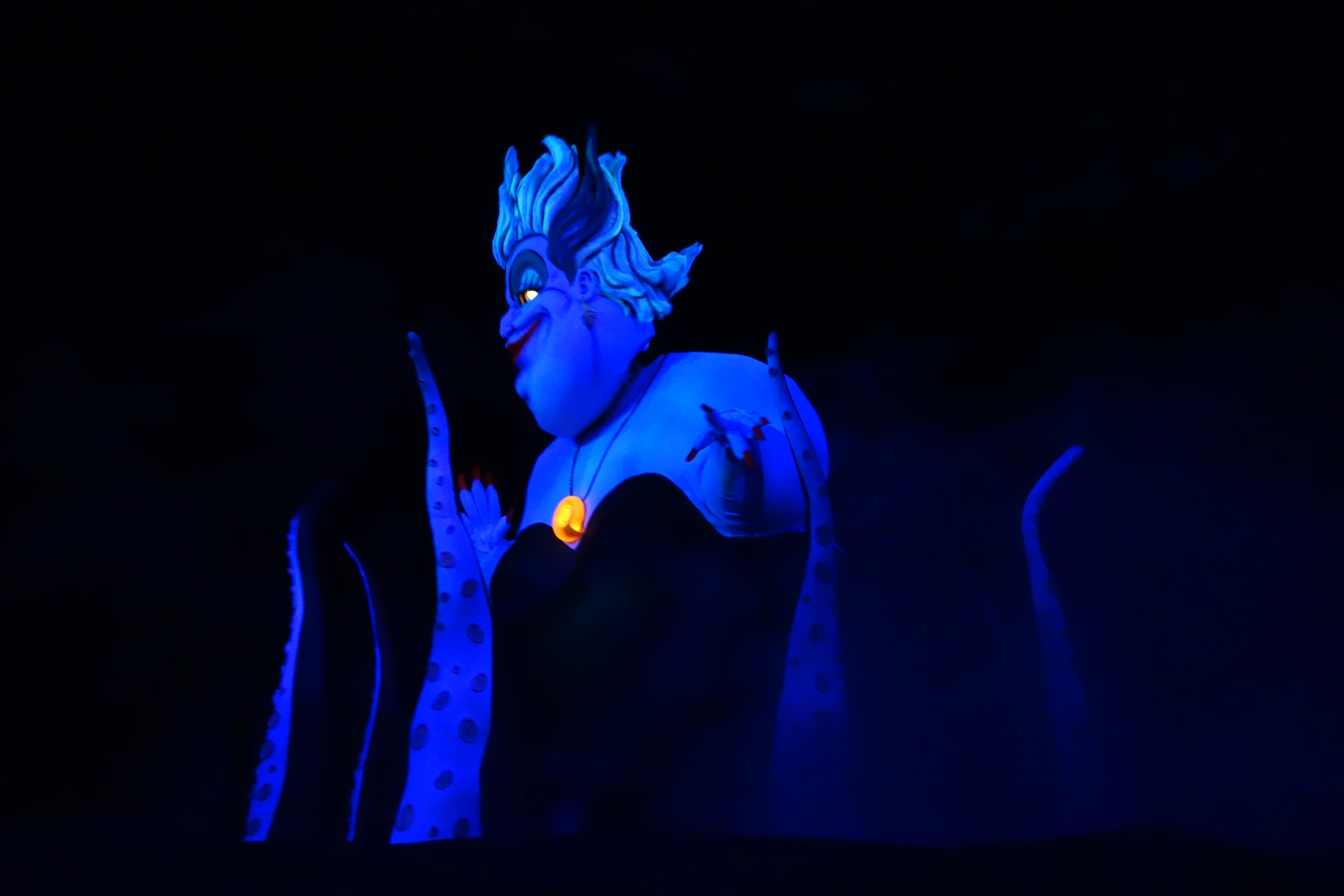 I'm still stuck on this rock and Eric has passed out.  Can someone call the dog to wake him up?  Oh hold on a sec, I've got to change lifeforms first.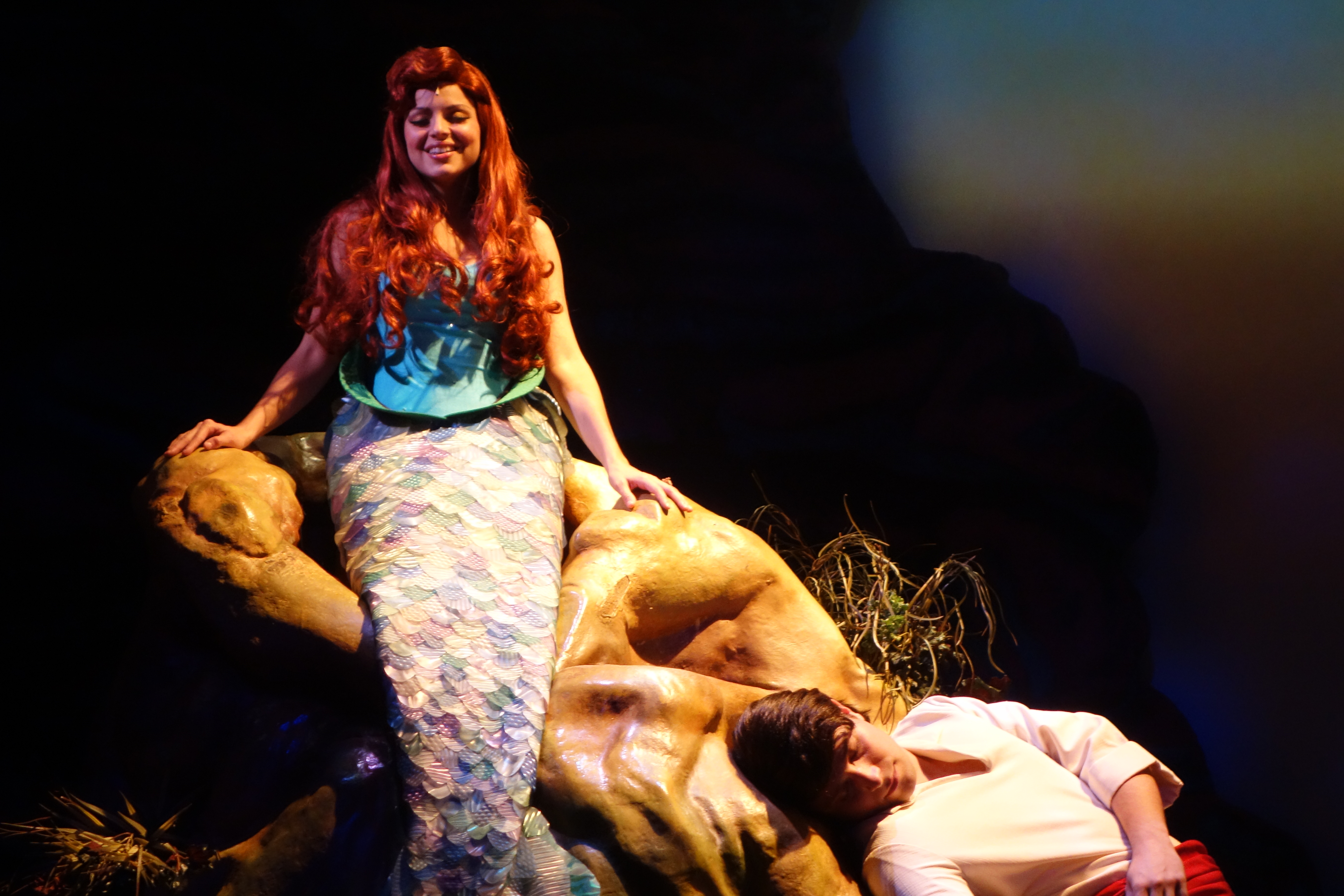 Yea!  A sea foam green dress!  I've heard it's the new black, but I'm not allowed in the Magic Kingdom this way.  I think I'll drop in to Akershus and order some Kjottkake.  Hey Eric, wanna go spend $80.00 on meatloaf and mashed potatoes?  What?  I can get better tasting stuff at 50's Prime Time?  Okay, no one will know it's me.
The PB&J shake was a great idea Eric!  I think I'll offer you a stage kiss.
Happy ever after…or until the next show starts in 25 minutes and we play the whole thing out again.