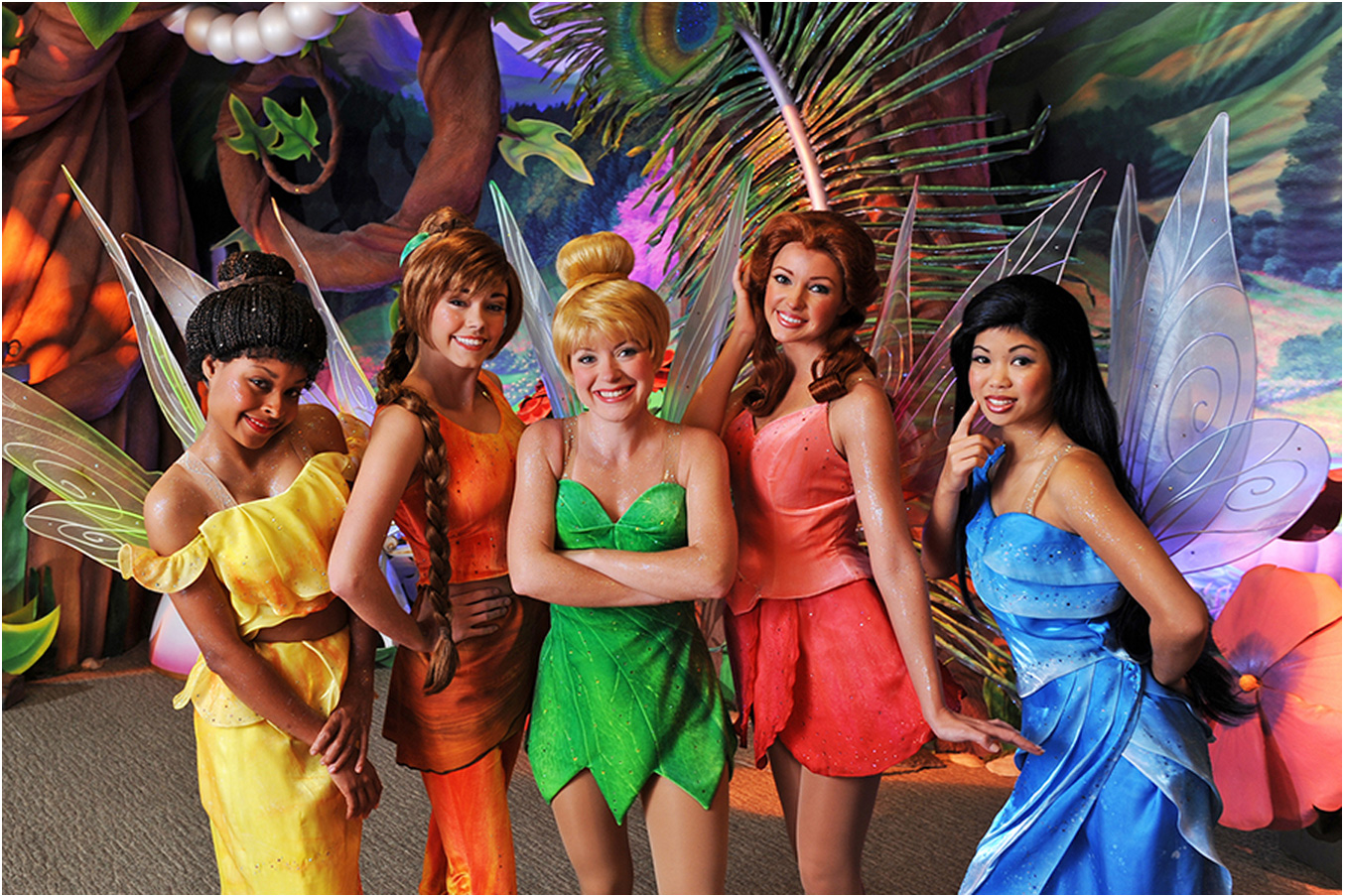 Celebrate Disney Fairies Week
April 15 to April 21, 2013
It's Fairies Week at Walt Disney World Resort in Florida, and Tinker Bell's coming in for a landing. And wouldn't you know it, some fellow Disney Fairies are flying in for the occasion too! Head over to Tinker Bell's Magical Nook, where Tink will be joined by a few friends making surprise appearances. You could meet Iridessa, Rosetta, Silvermist, Fawn, Vidia… maybe even Terence, the Pixie Dust-keeper himself!
Tinker Bell's Magical Nook at Magic Kingdom Park: 9:15 a.m. – 10:00 p.m. all seven days.
Pixie Hollow at Disneyland park: 9 a.m. – 5 p.m. Monday-Thursday, 9 a.m. – 3:15 p.m. Friday and 8 a.m. – 3:15 p.m. Saturday-Sunday.