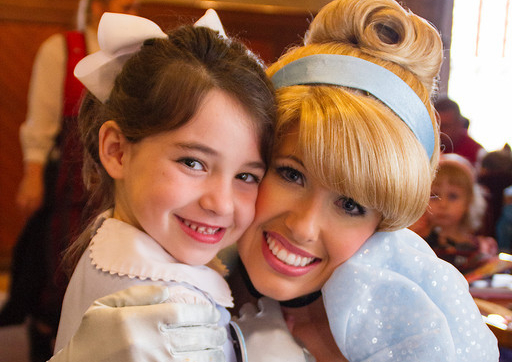 Today's submissions are from John Dupree and his family from North Carolina who are avid character hunters and fans of the blog. John's family had a wonderful vacation at Walt Disney World and wanted to share some of their special memories with us on the Sunday Squeeze. From the looks of their family photos, it appears that they took in every opportunity for character interaction from character meals, to the Frontierland Hoedown, Club 626, MiSiCi, parades, Jedi Training Academy, the Disney Jr Dance Party, a training meet and even visited Universal for some character love. They were able to meet a few more rare characters along the way.
If you have some photos you'd like to share, email me!Each of his lovely daughters faced off with and defeated Lord Vader!
They had some fun dancing in the Frontierland Hoedown and got to meet the characters afterward.
Getting some love from a pirate, arrrr!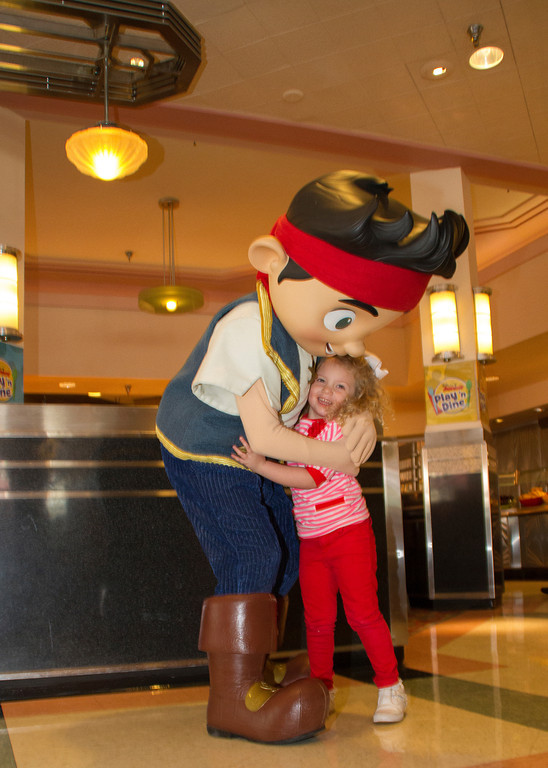 They were able to find Max and Mr. Smee at a training meet in Epcot.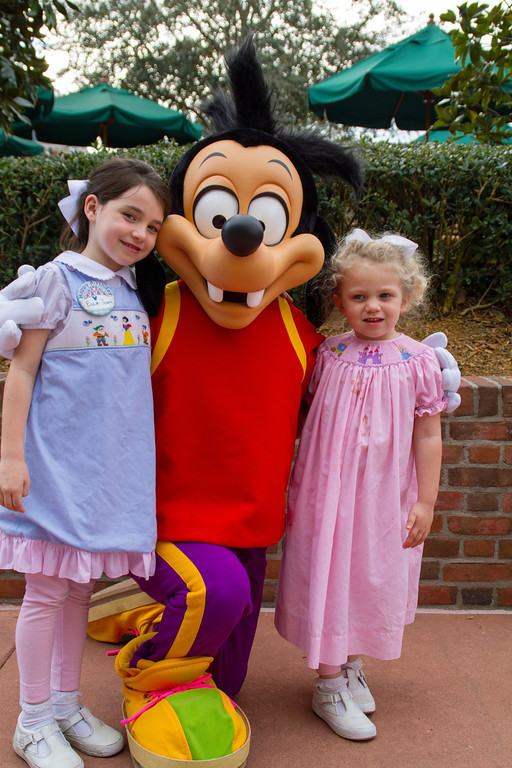 After an archery lesson the girls spent some quality time with Merida.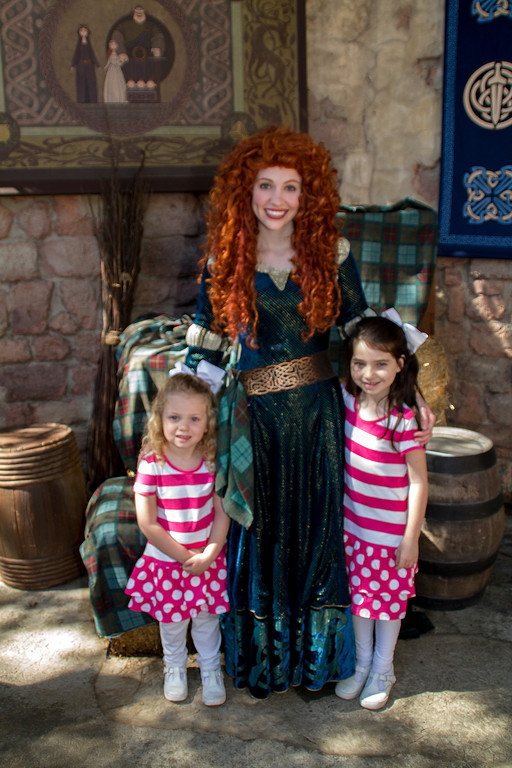 Rabbit appeared for a random meet with Winnie and Tigger in the Magic Kingdom so John and his wife joined in the fun.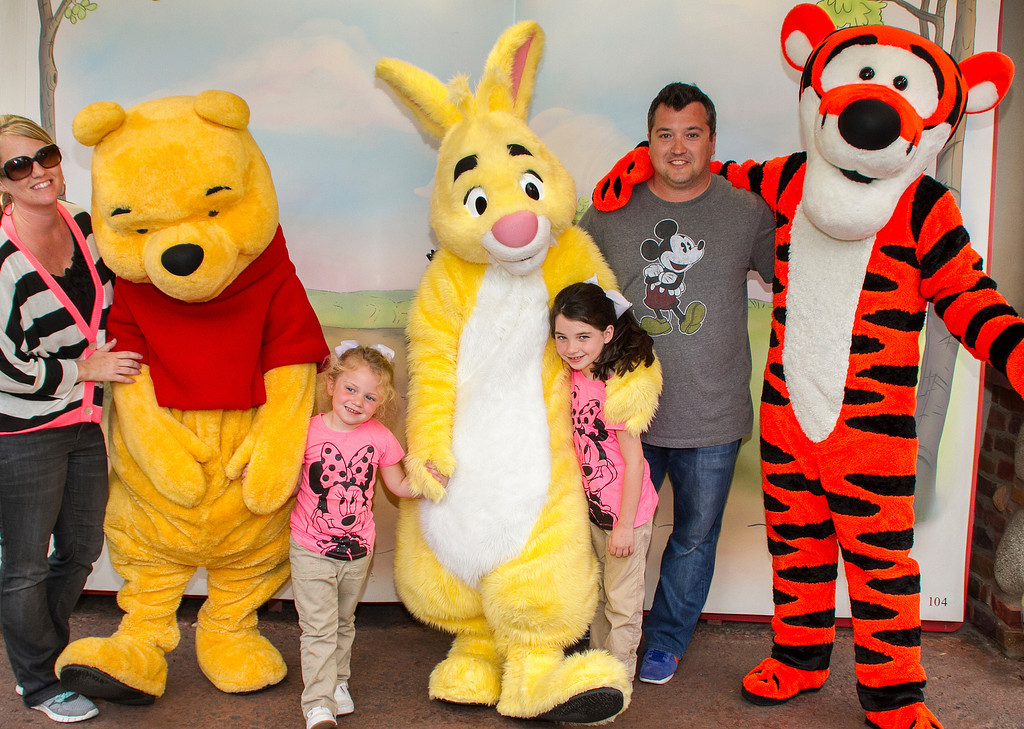 The Tweedles were appearing as they journeyed past the Tea Party.
The girls had a number of dancing lessons with princesses, but I liked the way Rapunzel's hair flew in this photo.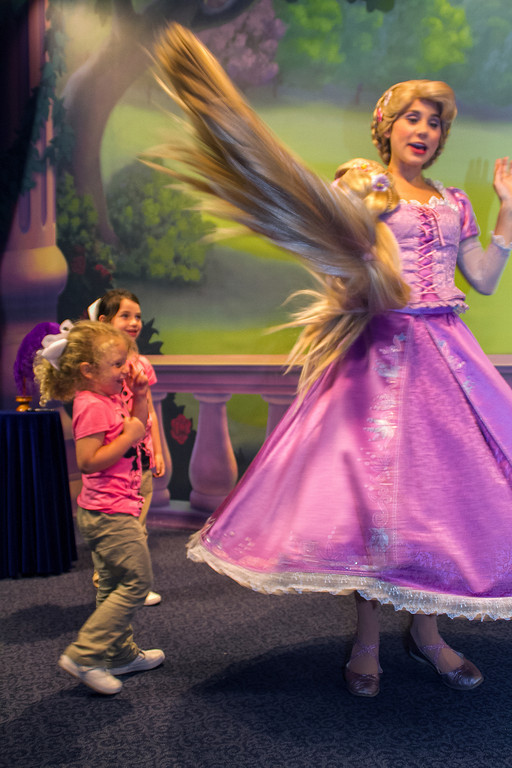 John's youngest blows a kiss to Mickey Mouse.  Don't tell Minnie!
All that character hunting was tiring.  Let's take a nap.