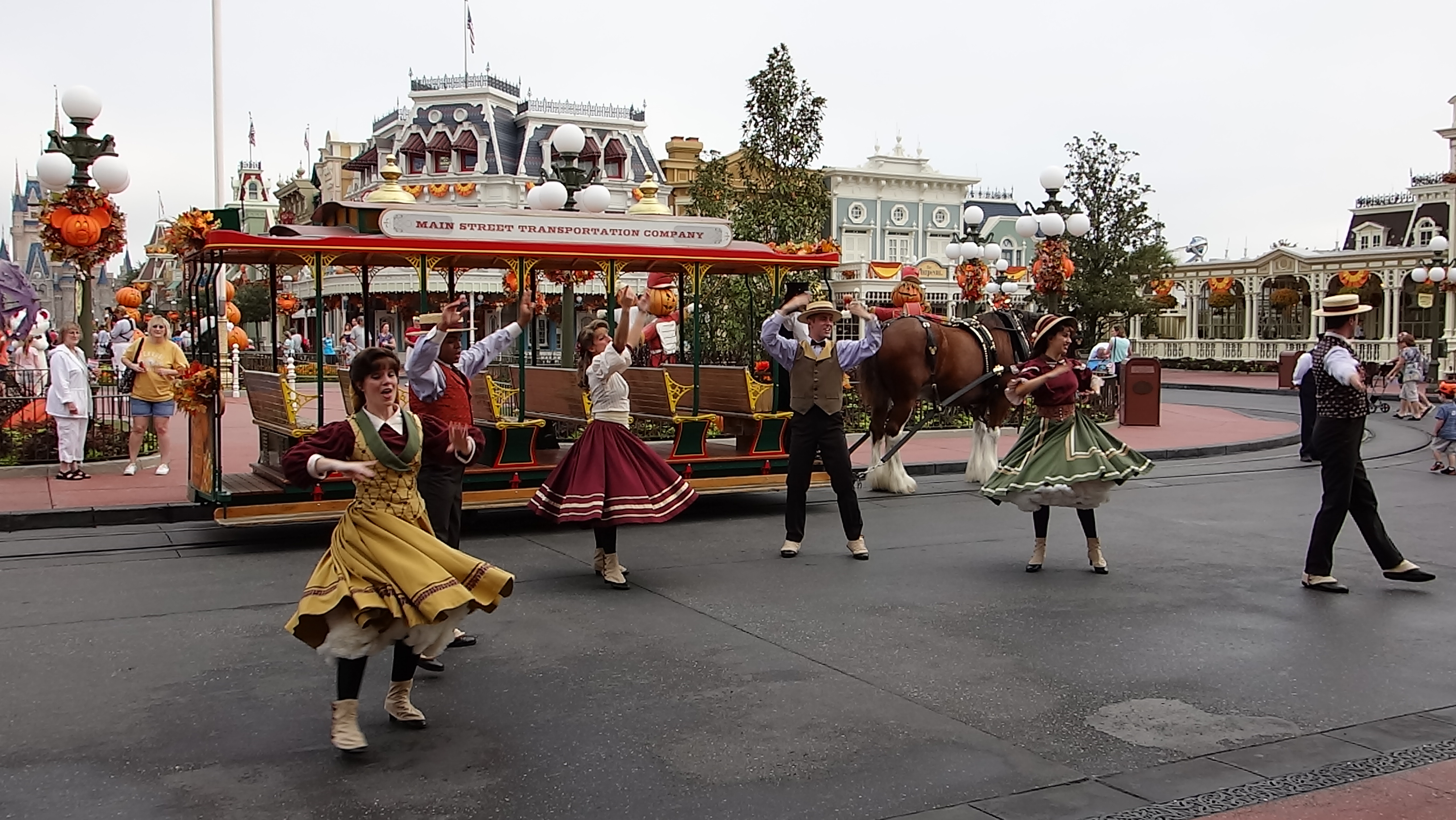 Limited Time Magic for March 3 – May 12 will be considered the change from fall/winter to spring at the Main Street Trolley Show.
"Put Some Spring In Your Step with the Main Street Trolley Show! Beginning Monday, delight in the sights and sounds of…spring as a horse-drawn trolley brings a musical celebration to Main Street, U.S.A." 

"The citizens of Main Street, U.S.A. in Magic Kingdom park are bursting with excitement now that spring is in the air. Dressed to the nines in bright pastels and with a few new songs in their hearts, they arrive in town on a horse-drawn trolley adorned with colorful bouquets of flowers and ribbons. Put a little spring in your step and join in the celebration—another part of Limited Time Magic at Walt Disney World Resort."
Showtimes: "Main Street Trolley Show Various stops along Main Street, U.S.A. (Daily) 9:15am, 10:10am, 12:00pm" 8:20 on EMH days.
Source:  Dave Holland