Belle's new style
Belle's new dress, hair and accouterments premiered at Disneyland on the date that I had previously announced, but she will not receive the new look at Walt Disney World for a week or two.   I would expect her to wear this attire at Enchanted Tales with Belle and Akershus character meals.  Her dress is more of a light gold instead of the bright yellow.  I like the new look.  What do you think?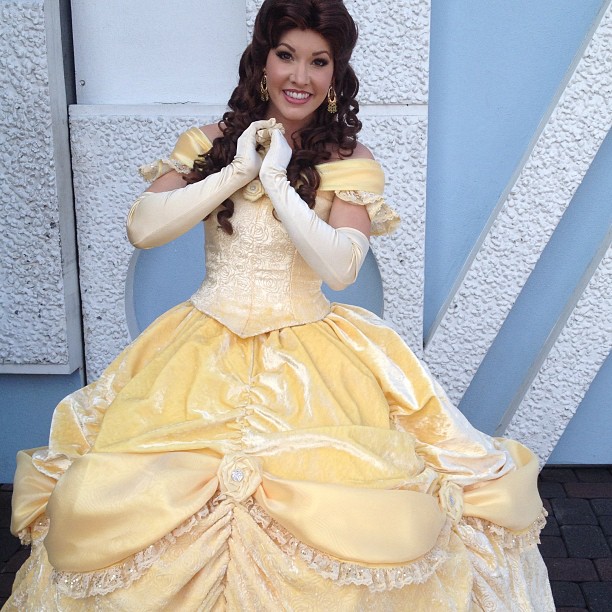 Sofia the First to come to DHS?  
I've heard for a while to expect Sofia to begin appearing at Hollywood Studios beginning in "the Spring."  No exact dates have been given.  Sofia has only been seen in the Walt Disney World Christmas Parade.  I've still not heard any solid rumors that would point to Doc McStuffins joining the meet and greet group.  Guest will be able to see Sofia and Doc in puppet form in the new version of Disney Junior-Live on Stage at Hollywood Studios.  Handy Manny and the Little Einsteins are being eliminated.  The new show is scheduled for a mid-February opening.
Periwinkle meets coming to an end?  
I've heard that Periwinkle will no longer be a set character at Tinker Bell's Magical Nook.  I was given the date of March 15.   I've heard that she will join a rotation of Terance, Rosetta and Vidia or that she will be eliminated entirely.  The reason I was given is because the Winter Woods theme won't play as well in the Spring and Summer.  It wouldn't make sense to bring her into a standard set without the Winter overlay, so we'll see what happens.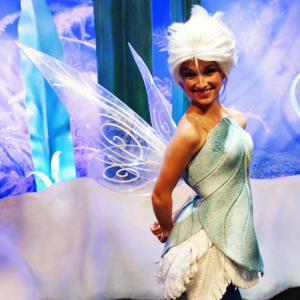 Peter Pan to get pointy ears?
I was recently informed that the character department is testing new pointy ears on Peter Pan.  At first, I was thinking "What kind of weirdness is that?  Are they making him into Mr. Spock?"  Then I quickly remembered that Peter has pointy ears in his movie, so it just adds another element of realism to the meet and greet.
Character Spot to open soon
Barring any delays, the new Epcot Character Spot is supposed to open in mid-February.  It will continue to offer only Mickey, Minnie and Pluto.  Each character will still have a separate photo.  The new location is being equipped with Fastpass+.
Wreck-it Ralph leaving?
Wreck-it Ralph was recently removed from Disneyland, leaving only Vanellope.  However, in Disneyland, they met separately and Ralph can't autograph and really isn't much for interaction with his limited movement.  He just wants to wreck everything it seems.  I realize that the location that Ralph is using is always cast for new movies, so it could be used to move the Monster's Inc characters when Monster's University releases or they could move other characters into that location, perhaps Sophia?  I haven't heard any solid removal date rumors at this point.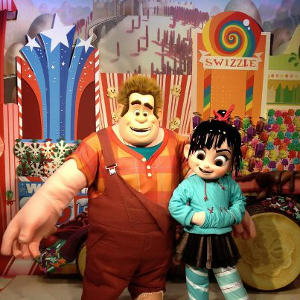 Will Pinocchio return?
The rumor is still floating around that Pinocchio will return to the Magic Kingdom and meet in Fantasyland near his restaurant.  I've heard that he could join the rotation in the spring.