Top blog posts of 2012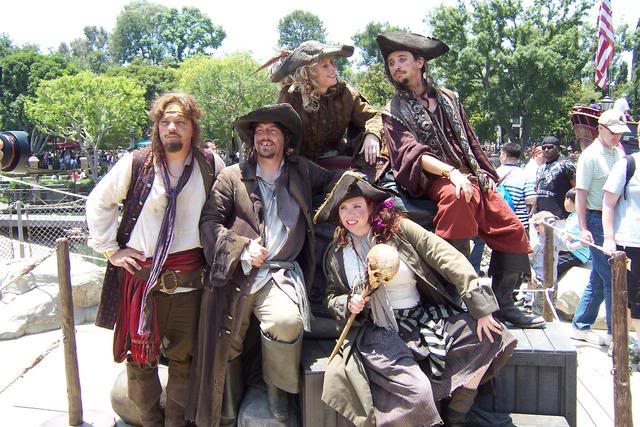 Most people come to my blog looking for character meet and greet locations and schedules.  More than 1/4 of all traffic is to the fixed pages at the top of the blog, which is awesome.  That's why I created the blog in December 2012, to help people locate and interact with their favorite characters with as little wait as possible.  Meeting characters shouldn't have to be stressful!
1.  Character Palooza
Tuesday Tip: Take advantage of Character Palooza!
People like to meet rare characters as well, so my information on Character Palooza is the top post of 2012.  Character Palooza should return March 10, 2013.
2.  Our first ever Character based Ultimate Tour
Debbie's Extreme Character Challenge
My daughter, who was 8 years old at the time, and I set out to see how many characters we could meet and interact with in one operational day.  Our challenge would involve meeting at least one character at all four parks and we ended up with 71 total characters, 68 were in different costumes and 60 unique characters.  We ate one character meal, it took 43 queues, more than 14 hours and an average wait and interaction time of 6.18 minutes!
3.  Party and event planning outlines
Mickey's Very Merry Christmas Party planning outline
Updated Mickey's Not So Scary Halloween Party map and info.
Star Wars Weekends Map and Character Schedule
I enjoy helping people plan their time at the parties and Star Wars Weekends by knowing exactly where all the characters are and, if possible, provide meet and greet times along with showtimes.  A few thousand people used my planning information and I had a chance to meet many of you in queue lines at the parties and events, which was great fun hearing your stories!  It's kind of funny because Aurra Sing is one of the top search terms of the year.
4.  Following our crazy Ultimate Touring attempts
Magic Kingdom Ultimate Tour Leap Day and One More Disney Day Schedule
Debbie's first Ultimate Magic Kingdom Tour – April 26, 2012
My family has taken up the hobby of seeing how many total attractions we can experience in Disney Parks in one day.  The adventures began in 2010 with my brother and I having the crazy idea of trying to beat the Touringplans existing record.  We did break that record, but it was an incomplete tour because Philharmagic was broken.  Since 2010 we've attempted more than a dozen Ultimate Tours (I'll post the others on the blog soon) including all 4 Disney World parks, both water parks, Disney Quest, Disneyland and California Adventure.  It's not a hobby that's for everyone, but it adds a sense of challenge to one of our days in the parks.  My brother even created an app to help us document our day in the park.
5.  Do more than just take a photo!
This post came from my friends on Lines chat.  We were discussing different ideas that we use to spice up our character meet and greets and someone suggested that I post the list that Tom Biglin compiled on my blog.  Tom's compilation and my friends ideas inspired my brother and I to create our first Character Locator app.  I later updated this blog with even more character interaction ideas on each character page and make it mobile friendly as well.
6.  Rumors!
Walt Disney World Character Rumor Round-up. Much to discuss today!
We all enjoy knowing, or hoping to know what's about to happen at Walt Disney World.  I have some great friends who serve guests daily at Walt Disney World and sometimes they may drop a bit of cheese for me to pick up and examine.  Sometimes it leads to a full grown mouse and other times it may just be a dead end.  It's fun examining these rumors and most of them have come true over the last year.  Unfortuately, many of the rumors that came true were the retirement of some of our character friends.  I've been warned by a number of caring friends that some people can take rumors as truth, so I'm very careful to label them that way until I know for sure that something's happening.
So what will happen on the blog in 2013?  Are you going to follow along on the new journeys?