January 22, 2012
Before I start with my new Sunday Squeeze, I would like to apologize for the lack of updates.  I plan to return to posting regular columns again this week.  It's been a difficult month after losing my job and didn't realize how much it affected me emotionally.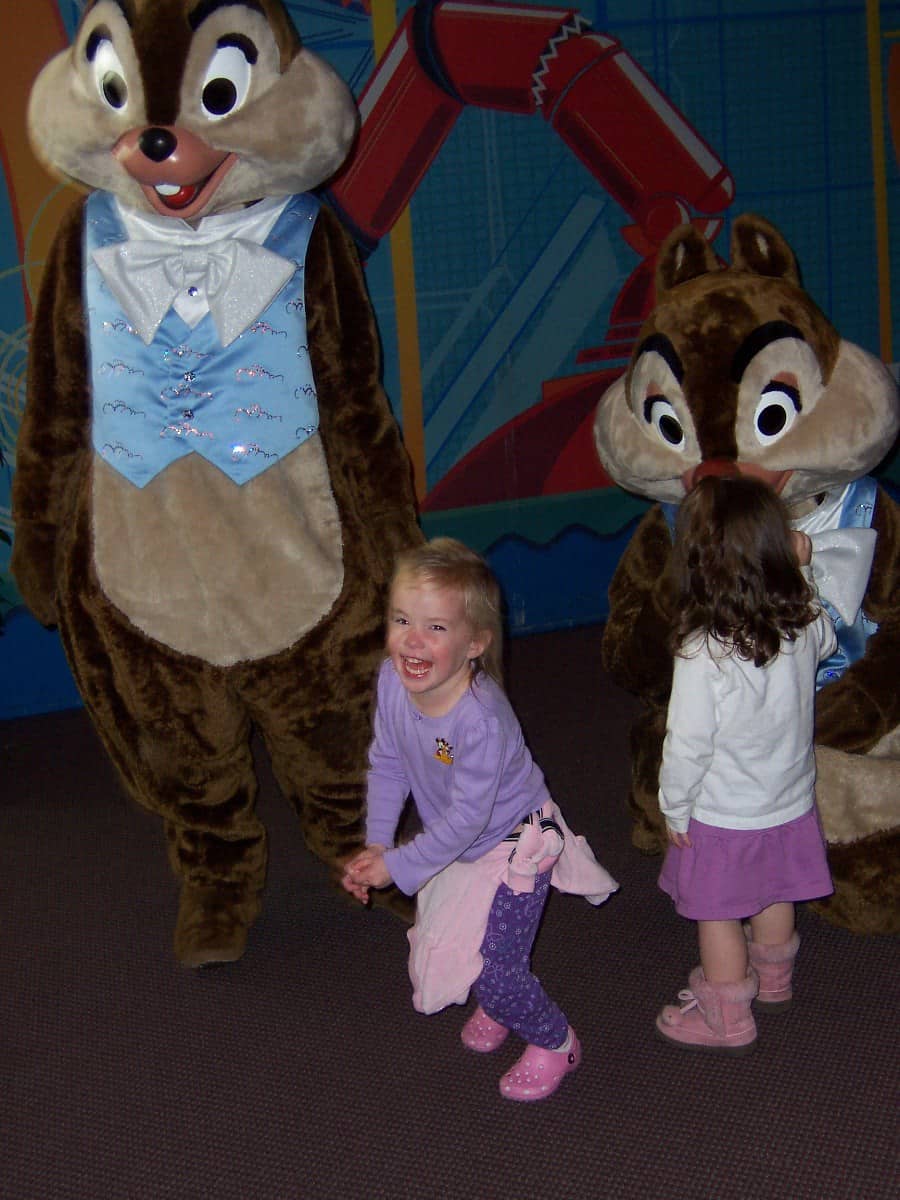 Nothing compares to the joy of seeing your child happy.  Seeing those memories captured on film, or a computer file, helps us keep those great memories throughout our lives.  My daughter had just met with Chip n Dale at the Epcot Character Spot.  It was in the days before Samantha Brown told people about this little treasure.  We used to be able to meet all the headliner characters with little or no wait throughout the day!
Debbie was so excited to finally get to meet Chip n Dale that she could barely contain herself.  She was jumping and dancing in circles and singing.  We had met Mickey, Minnie and Donald and it was time to finally meet the chipmunks.  They played with her and jumped and danced.  After getting their autograph and photo with her little friend, I took this photo of her as she completed the meet and greet.  Words can't describe the joy she expressed.
What about you?  Do you have moments you'd like to share?
Next week a Friend of the Site (FOS) Reto will be sharing a moment he had with his favorite character Baloo!