The day has arrived for all the Disney fanatics that will be attending this year's D23 Expo in Anaheim. Are you hoping to secure a spot to select D23 Expo panels. We have the registration link to share with you!
D23 Expo Panels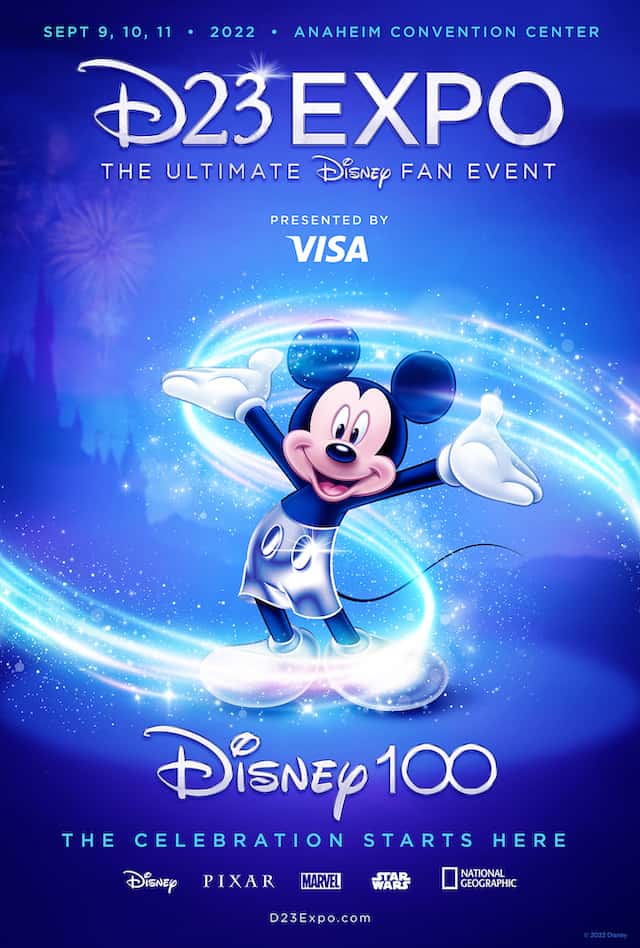 Today is opening day to register for the chance to secure a reservation into the coveted D23 expo panels which include: Disney Legends Awards Ceremony, the Marvel Studios, Lucasfilm, and 20th Century Studios, A Boundless Future: Disney Parks, Experiences and Products and many more including entertainment and meet and greets.
As noted earlier this week, the reservation selection process ("Reservation RSP") entry period for all D23 Expo 2022 event days will open on Monday, August 15, at 12 P.M. PT, and conclude Friday, August 19, at 12 P.M. P.T. At this time any and all additional badges to individuals in the guests party was to be transferred by August 14th.
Reservation Link and Panels Available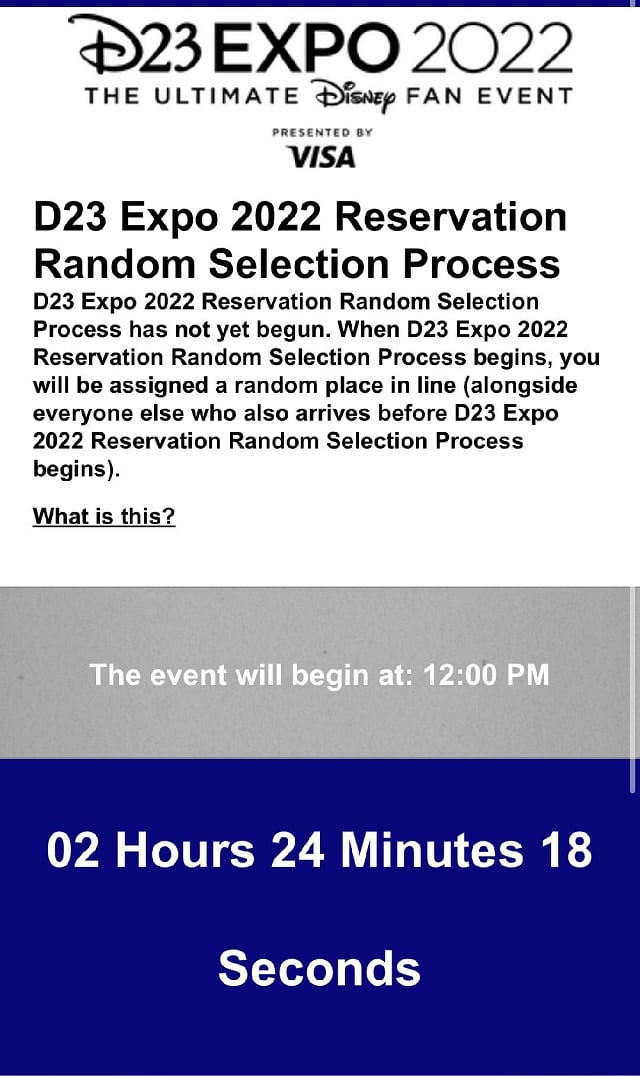 Reservations will randomly be distributed based on preferences and availability. Beginning September 2, 2022, reservations will be assigned and then communicated to guests via email if they have a confirmed selection(s).
There are four (4) categories in which guests can reserve selections. Each section will allow guests to choose up to four (4) items. The more selections made, the better the chances may be of receiving at least one reservation. For each item selected, the guests can choose to bring up to one (1) guest.
StagePass – Hall D23: Provides reservations to the confirmed sessions at Hall D23 (Note: Hall D23 Preferred Seating ticket holders will not be able to make selections for Hall D23.)
StagePass: Provides reservations to the confirmed sessions at Premiere Stage, Backlot Stage, Walt Disney Archives Stage, and Hyperion Stage
TalentPass: Provides reservations for the confirmed talent photos and signings at Talent Central
Show Floor Experiences: Provides reservations for the confirmed talent signings, demonstrations, presentations, and giveaways happening in booths around the Show Floor.
Guests who would like to plan prior to making reservations learning more about the four different categories, will find the three day Expo schedule on the d23 website.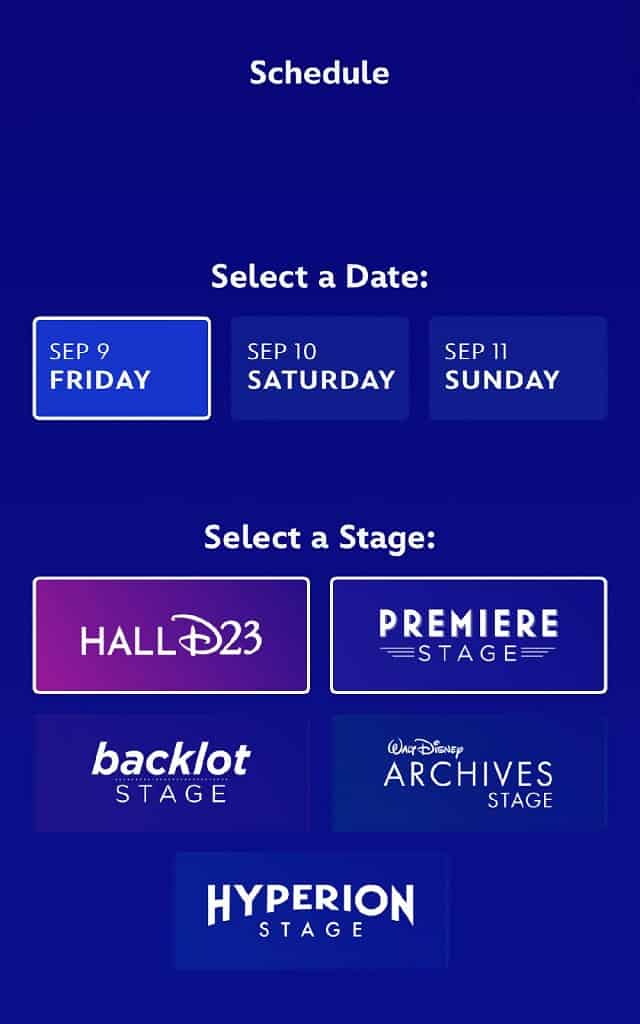 Click Here for the reservation link that begins today, August 15th, through Friday, the 19th. There is no need to wait in the queue. Unlike past years, the Reservation RSP is a random selection process. Guests can return to the page as often as they would like to review and modify their reservation selections before the entry period closes.
Will you be attending this year's D23 Expo? What panels are you hoping to secure a spot in? Let us know in the comments on Facebook and in our Facebook group.