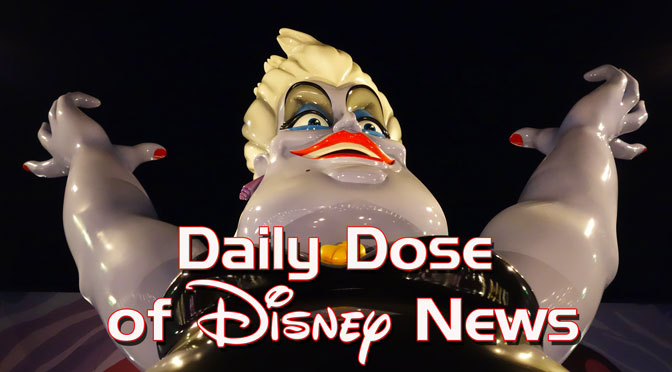 Wilderness Lodge offers guest free pins for construction issues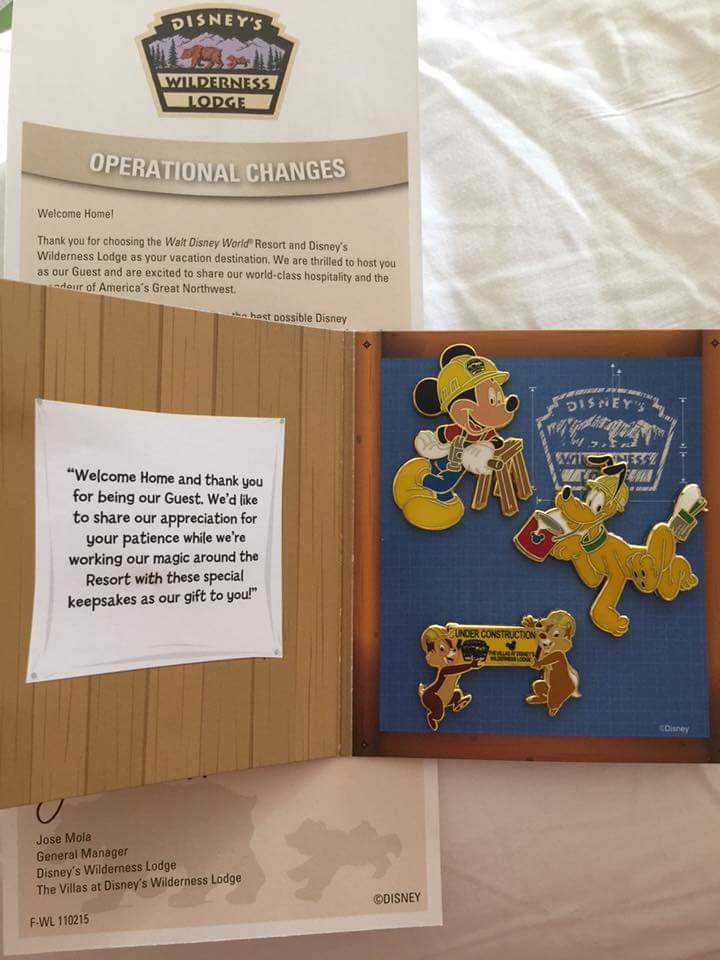 Source: Amber Kavanagh
'Tangled' Returns to the Royal Theatre at Disneyland Park
On the stage of the Royal Theatre in Fantasy Faire, the hair-raising tale of Rapunzel and Flynn Rider will once again come to life through the inimitable storytelling talents of resident Renaissance men, Messieurs Smythe and Jones. With the assistance of some fellow villagers and a little help from the audience, these lovers of legend and lore weave their version of "Tangled" with equal doses of music, whimsy, humor and heart.
Source:  Disney
5 ICONIC STAR WARS SOUND EFFECTS AND HOW THEY WERE MADE
LEARN WHY SCUBA GEAR, WALRUSES, AND MORE PLAY A HUGE ROLE IN STAR WARS HISTORY.
Want to play a game with your friends? Open the Star Wars Soundboard and choose a list of your favorite sounds from the films. Play them and see how many of the effects your friends can name. The sounds of Star Wars are so eminently recognizable that they stick with you even if you've only seen the films a few times. Sound designer Ben Burtt did remarkable work by gathering sounds in the field and manipulating them in imaginative ways. His efforts added to the worldbuilding and made the Star Wars universe a more realistic, complete place. These are five of the iconic sounds from the saga:1. R2-D2 Beeps and boops.
Burtt said his first attempts at creating Artoo's voice were too electronic. He used a synthesizer, but he couldn't capture emotion with it. He tried something else. He said, "We ended up with a 50/50 mix of electronic synthesizer-generated sound and my voice making funny inflections.2. Darth Vader breathing
Burtt created the sound of Vader breathing by placing a microphone inside a regulator on a scuba breathing apparatus and breathing into it in different ways.3. Lightsabers.
Burtt said the noise was there from the beginning: "Oddly enough, it was the first sound I ever made for Star Wars. When I read the script, I immediately had something in mind. It was an old motor on a projector at the USC Cinema Department. I went and recorded it right away. The humming sound was partly based on that motor."

4. Podracers.
Each vehicle was different because Burtt gave each of them a personality. His team used the sound of actual engines from cars such as Porches and Mustangs and tools such as the Kyma (a sound synthesizer) and wave-table chopper to make the podracers come to life.

5. Wookie roar.
Burtt put together Chewbacca's voice using sounds he collected from animals such as bears, badgers, and walruses. He took pieces from each recording, categorized them by emotion, and cut them together to make Chewie's speech.

Source:  StarWars.com
Elena of Avalor Announces Voice Cast
Later this year, Princess Elena of Avalor, the first Disney princess inspired by diverse Latin cultures and folklore, will make her debut in a special episode of Disney Junior's hit seriesSofia the First, followed shortly thereafter by the launch of the animated series Elena of Avalor. As previously announced, the series will follow Elena (voiced by Aimee Carrero of Freeform's "Young & Hungry"), a 16-year-old ascendant to the throne of the fairytale kingdom of Avalor.
Additional casting was announced today. Jenna Ortega ("Jane the Virgin," Disney Channel's upcoming series "Stuck in the Middle") will star as Elena's younger sister, Princess Isabel; and Chris Parnell ("Saturday Night Live," "Archer"), Yvette Nicole Brown ("Community") and Carlos Alazraqui (Disney Junior's "Sheriff Callie's Wild West") voice Migs, Luna and Skylar respectively, magical flying creatures called Jaquins who support Elena as she learns how to rule her kingdom.
Also joining the cast are: Emiliano Díez ("George Lopez") as Elena's grandfather Francisco; Julia Vera ("General Hospital") as her grandmother Luisa; Christian Lanz ("Teenage Mutant Ninja Turtles") as Elena's uncle and Royal Advisor Duke Esteban; Jillian Rose Reed ("Awkward.") as Elena's best friend Naomi; Joseph Haro ("Awkward.") as another of Elena's close friends Mateo, a wizard-in-training; Jorge Diaz ("Days of our Lives") as Elena's friend and rising star of the Royal Guard Gabe; Keith Ferguson (Disney Junior's "Sofia the First") as Zuzo, a mysterious and wily spirit animal that acts as a link between the human and spirit worlds; and Joe Nunez ("Bridesmaids") as Armando, a frazzled palace servant who helps Elena on her journey to the throne.
Source:  Laughing Place
Why Disney Won't Be Taking Magic Wristbands to Its Chinese Park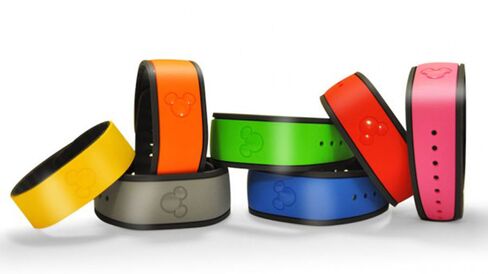 MagicBands, the colorful electronic bracelets used by millions of customers at Walt Disney Co. resorts in Orlando, Florida, won't be making it to the company's newest theme park in China.
Guests at the $5.5 billion Shanghai Disney Resort, scheduled to open this spring, will be able to use their mobile devices to enter the park, purchase merchandise and likely access rides and attractions. Visitors in Orlando already do those things with the wristbands, which rolled out in Florida with great fanfare in 2013.
Disney spent $1 billion and several years developing MagicBands and making other technology upgrades to its Orlando resorts. But technology moves fast. Today, Disney may be able to achieve more with guests just using their smartphone.
"When Disney was first making their investment in Orlando, the mobile revolution was still at a very early stage," said Douglas Quinby, a vice president of research at the consulting firm Phocuswright in Atlanta. "Nobody knew how all these technologies were going to shake out."
Phocuswright predicts that this year, China will become the first market where the majority of online travel purchases will be made on mobile devices. In Shanghai, Disney will use them to send direct alerts about park conditions and attractions.
'More Advanced'
"What you'll see in Shanghai is a park that from a technological perspective is more advanced than anything we've ever built," Chairman and Chief Executive Officer Bob Iger said in Dec. 21 interview on Bloomberg TV. "The consumer will be able to buy their tickets, use their mobile devices in far more advanced, compelling ways than any other place from a theme park perspective than we are today."
Disney, the world's biggest theme-park operator, says the bands have been a big success — not only because the company can funnel more people through its parks each day and sell more merchandise, but also because its guests really like them.
By leaving the bracelets in Florida, however, the company will save the cost of making the devices, which are mailed to season-pass buyers and guests at the company's 18 Orlando hotels.
Source:  Bloomberg
What do you think about this idea of rounding up significant Disney news and reporting it in a daily post with credit and link given for the substance?