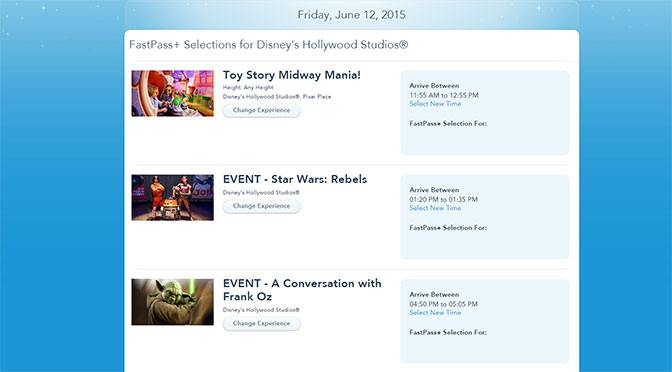 Star Wars Weekends 5 Fastpass+ now available for shows including A Conversation with Frank Oz
Disney has begun posting the show Fastpass+ for Star Wars Weekend 5 from June 12-14.   This weekend now features the "A Conversation with Frank Oz" that I told you would occur many moons ago.  I was able to find the show on the WEB versions only. I didn't see them on the My Disney Experience App for Android.
The odd thing is that this weekend and many others are now featuring Star Wars Weekends shows as Tier TWO Fastpasses, so you better grab those quickly and use one of the Tier ONE for Rock n Roller Coaster or Toy Story Midway Mania before they switch them back to Tier ONE.
Here's what I found as it relates to show tiers as of 5:33PM on April 24, 2015 (I expect it to change after posting this)
Weekend ONE
Star Wars Rebels – Tier ONE , all other SWW shows are Tier TWO
Weekend TWO
All SWW shows are listed at Tier TWO
Weekend THREE
Obi Wan show is listed as Tier ONE, all other SWW shows are Tier TWO
Weekend FOUR
All SWW shows are listed at Tier TWO
Weekend FIVE
All SWW shows are listed at Tier TWO