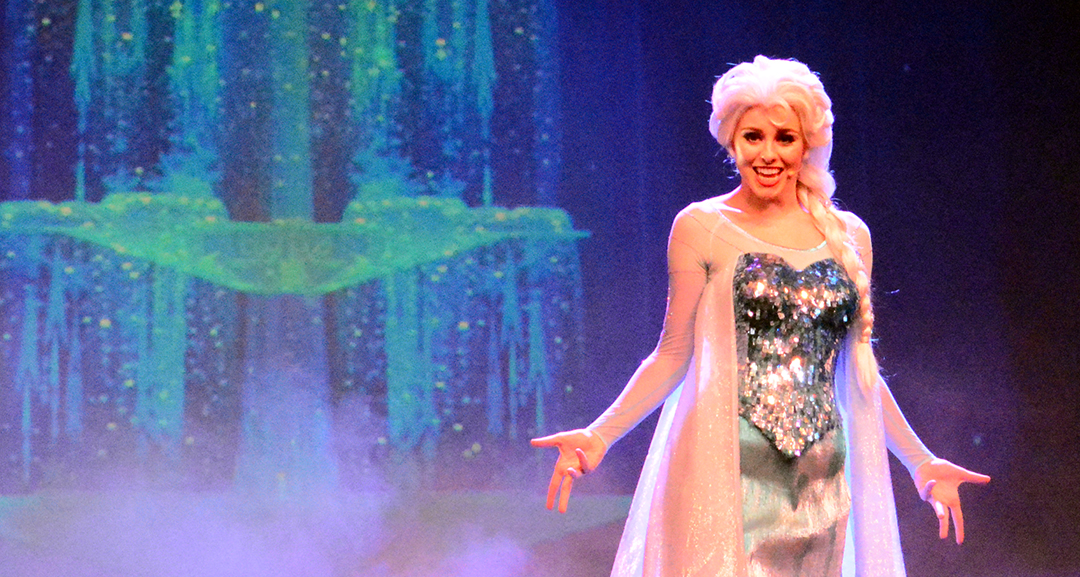 Let's treat it all as rumors until Disney officially announces some of this stuff or it just disappears without notice.  This is what I've been told would occur with the Frozen Summer Fun that currently takes place in Hollywood Studios after the previously announced closing date of September 28:
1.    The park opening show should end
The little show that all opening guests are forced to see before jamming up the walkways toward Toy Story Mania should end.  In my opinion, it should have never started.  It isn't exceptionally cute and just creates a giant logjam at the hat.  It was much easier to see Buzz and Woody or ride Toy Story Mania without it at park opening.
2.     The parade should end.
The parade elements that were borrowed from the Magic Kingdom will need to return so they can begin practicing for Mickey's Christmas parade.  Olaf, Kristoff, Anna and Elsa will join the Christmas parade in the Magic Kingdom for Mickey's Very Merry Christmas Parade and should continue through the two weeks of Christmas vacation for day guests
3.  The Anna and Elsa welcome should end
The parade stops at the hat so Anna and Elsa can welcome you, then continues onward after the mini-show / mini sing-a-long.  This element should end.
4.     The fireworks should end
The Frozen fireworks are VERY expensive and will likely end at the end of September.  In addition to the added expense, the entire back of the park must close well before the park closes, which creates some irritated customers.
5.     The Sing-a-long will continue
The sing-a-long with the longest name in attraction history will continue and continues to allow guests to book Fastpass+ in advance.  I don't find FP+ here as a great benefit because you can still pick up a paper return time card.  I would only use this as a 4th or 5th FP+ or if you really hate walking.
6.     Oaken's Trading post will continue and relocate
Wandering Oaken's Trading Post will continue, but it's being relocated and changed up a bit.  The Trading Post and Funland will move from the Soundstage next to Toy Story Mania and relocate to the old AFI Showcase, which was located at the exit to the Backlot Tour.  You'll be able to reach it by passing the Monsters Inc meet and greet and should be an interesting traffic flow issue.  With the amount of merchandise they sell, it was a no-brainer that this element would continue.
Wandering Oaken's Funland will join the Trading Post at the AFI Showcase area, but will be greatly revised.  The skating element is rumored to be dropped and they are adding "real snow."  It's sort of humorous because the current version has been closed a number of times due to probematic "yellow snow."
So, what do you think about the changes?