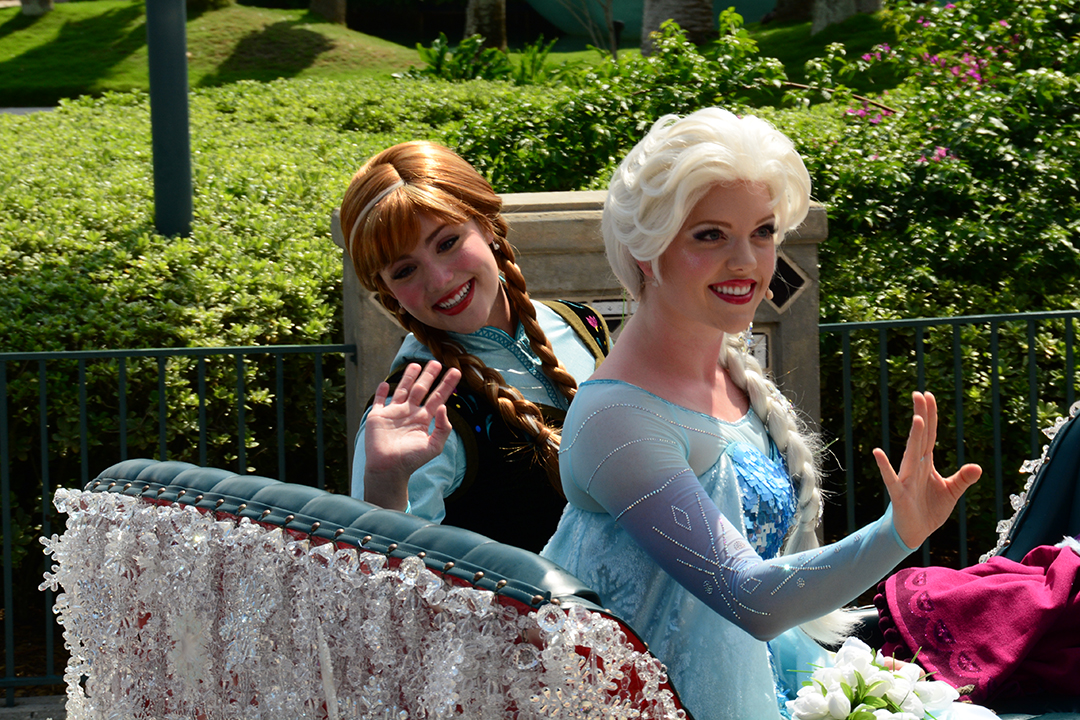 Will Frozen Summer Fun be extended beyond September 1?
That's the number one question that I'm asked in emails, comments, Facebook posts, Twitter questions, Pinterest comments and carrier pigeon deliveries.   The Frozen craze has legs like no one at Disney ever dreamed.  While it has only increased attendance at Hollywood Studios minimally, it is raking in a boat load of cash and cash drives decision making in the world of magic and dreams.
Disney has sold a huge amount of merchandise from dresses, to shirts, to dolls, to artwork, to regular edition Frozen MagicBands that are selling well, to limited edition MagicBands at $30 a pop.  They've sold out every Premium Package through September 1 and they sell cupcakes and drinks all over Hollywood Studios as well.  The only thing they could do to really maximize this experience financially would be to open up Hollywood and Vine for a character dinner like they did for Star Wars Weekends.  Those would sell out in minutes to meet Anna, Elsa and Kristoff.
So, will it be extended?  Solid rumors are pointing to the Frozen Summer Fun Live experiences being extended until at least the end of September.  From what I've heard on the rumor front today, it appears that they are researching ways to continue this celebration until the end of the year in some form.   The issue is how to present a Frozen Fall because Winter is a pretty easy sell and the fireworks would compliment the Osborne Lights well.  The big issue at Christmas is the fact that they borrowed the floats an some talent from the Once Upon a Christmastime Parade.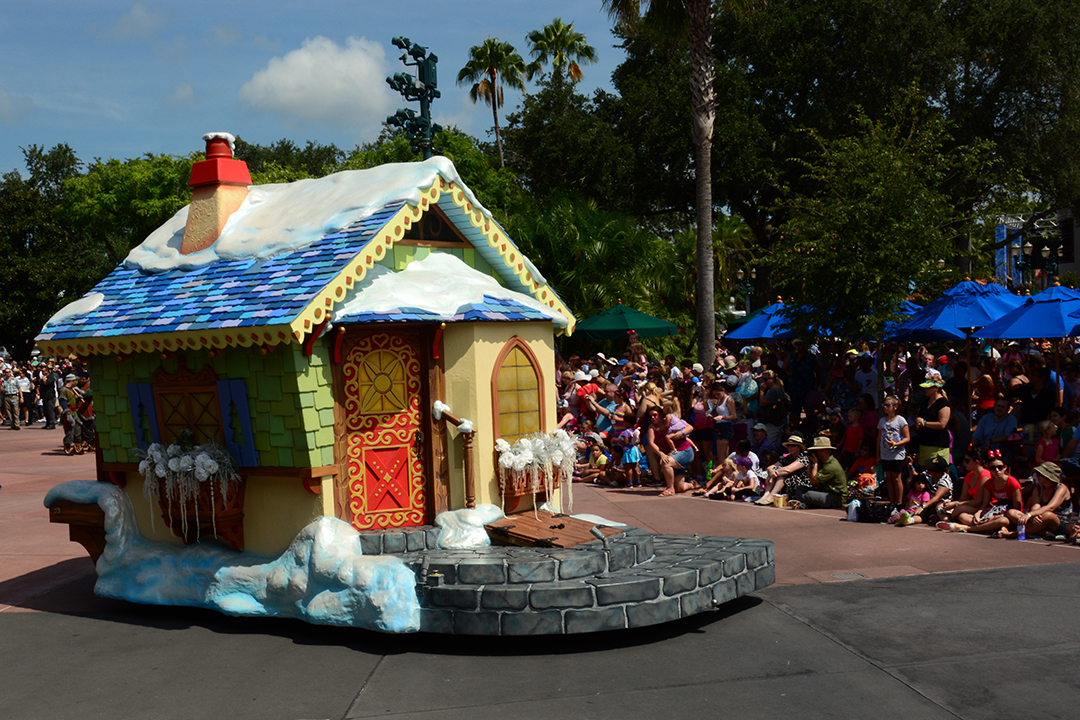 The company that operates the ice skating facility inside Oaken's Trading Post, Magic Ice USA, is looking for additional assistance to keep the rink operating until the end of September according to this Craiglist post: https://orlando.craigslist.org/ret/4601966296.html
ICE SKATING RINK NOW HIRING ICE SKATE GUARDS (DISNEY/MGM STUDIOS)
compensation: Wages based on experience

part-time

Ice Skating Rink Now Hiring ICE SKATE GUARDS (Disney/ MGM Studios)Magic Ice USA is currently hiring for "The Ice Rink at Disney/MGM Studios" and is accepting applications for open ice skate guard positions. The rink is in operation from July 5th through the end of September and we are looking for qualified individuals to fill the following position:

Skate Guards/Ice Patrol — Maintaining safe ice skating conditions for all guests & assisting patrons as needed. Good Ice Skating skills are required; Must be able to skate forwards & backwards along with crossovers, complete a hockey stop, T-stop and snow plow stop. Also, candidates MUST HAVE THEIR OWN SKATES. Excellent Guest Service & skating experience is a plus.

To apply, send a resume to david at magiciceusa.com .Please include your phone number.

Principals only. Recruiters, please don't contact this job poster.
do NOT contact us with unsolicited services or offers
Discussion is surrounding implementing Fastpass+ for the For the First Time in Forever: Frozen Sing-a-long, so guests won't have to trek to the back of the park on San Francisco Street to pick up the return time cards.  The first 4 shows are usually filled and the last 2 shows are at 75% capacity or more most days.
If it's officially extended soon, I would venture to guess that the Premium Package that allows guests to view the parade near the hat and the fireworks in the same location at a considerable cost per person would also be extended to increase income.
Treat this as a rumor until it's confirmed, but looks like a solid one.
What do you think about Hollywood Studios extending the Frozen Summer Fun Live celebration?