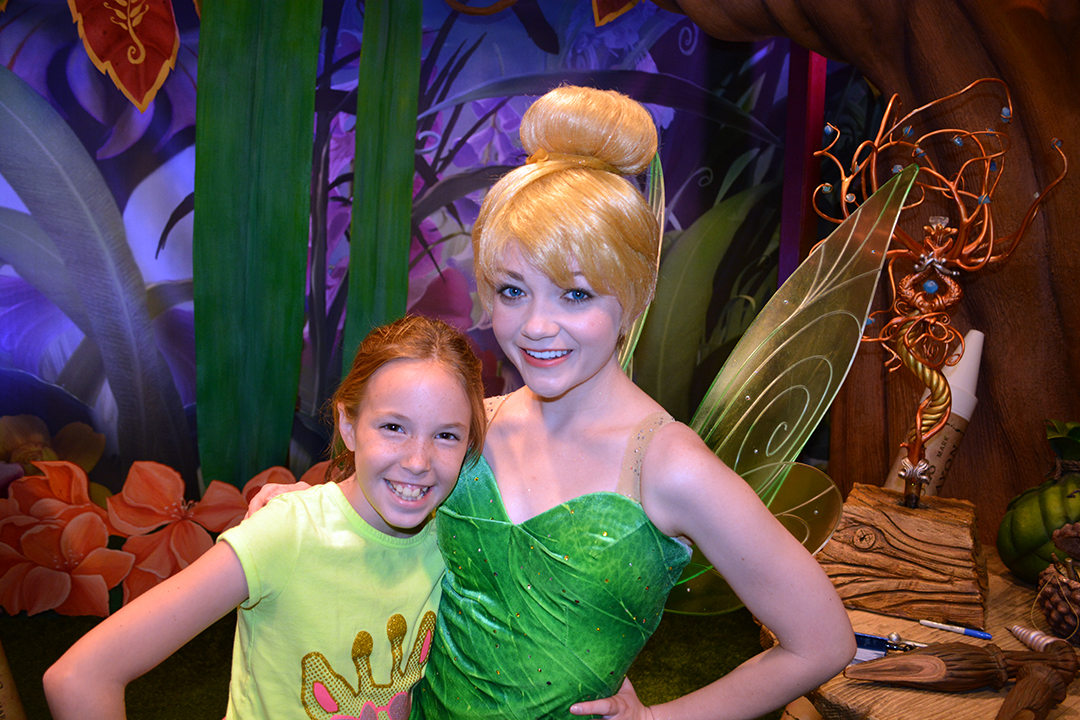 Back in January I posted that Tinker Bell would be relocating from Adventureland to Town Square Theater and the meet and greet would be only her, no other pixies and that the meet would offer Fastpass+ and Stand by availablility to meet her.  When I posted the info the reaction was pretty strong that people would be willing to wait longer in order to meet a wider variety of pixies, but that reaction apparently didn't sway Disney's decision to offer Tinker Bell all by herself.
Officially they are referring to the meet area as the "Garden Theater."  Guests will be magically shrunk down to pixie size through the magic portal in order to meet Tink by herself.
According to a source, Tinker Bell will relocate to Town Square Theater (next door to Mickey Mouse) on May 20, 2014.  There currently is no listing for her yet on Fastpass+, but I expect that to come online very soon.