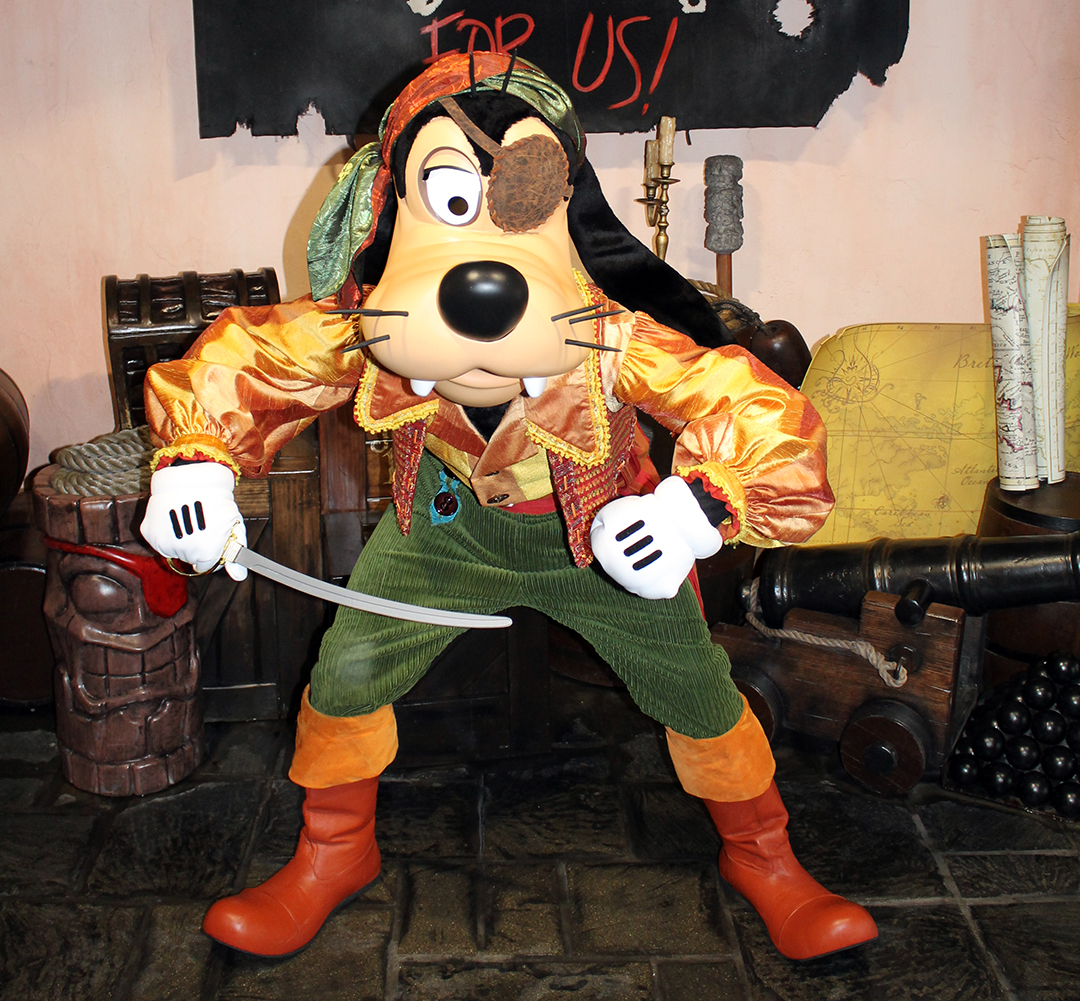 EuroRob dropped into the Magic Kingdom one day this past week to pay a visit to the Limited Time Magic: Pirate's Week and ended up with a great treat and a very Limited Time Magic experience.  He began his afternoon with a meet with Jake who was meeting in the Adventureland Verandah where Ariel and Eric used to meet and Tarzan and Jane meet during Mickey's Not So Scary Halloween Party.  Jake usually only offers regular meets in Hollywood Studios.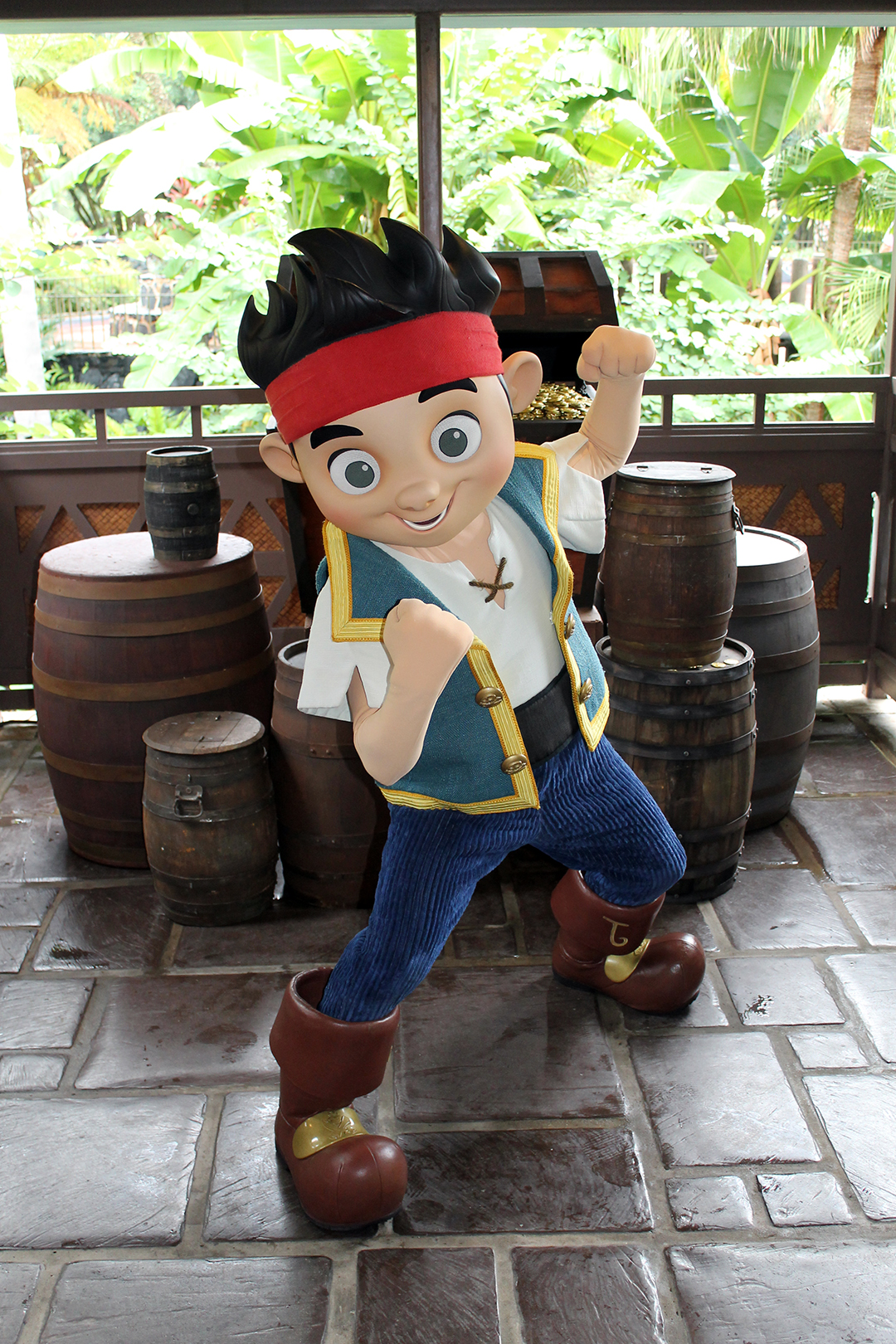 After a brief visit with Jake, Rob visited Goofy, who was appearing in his Disney Cruise Line costume.  He was meeting at his old location at Pirates of the Caribbean.   He was only in this costume and location for Pirates Week.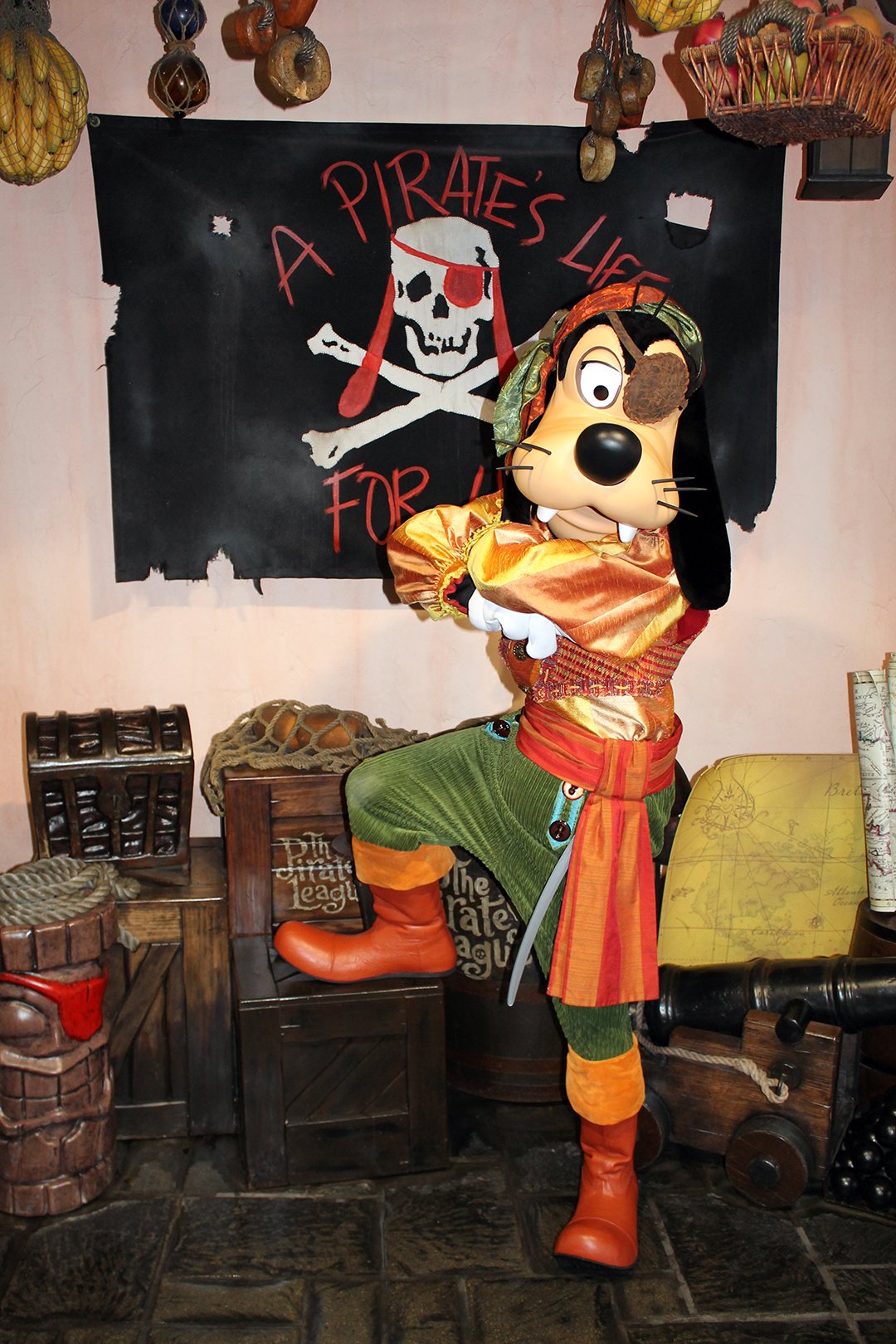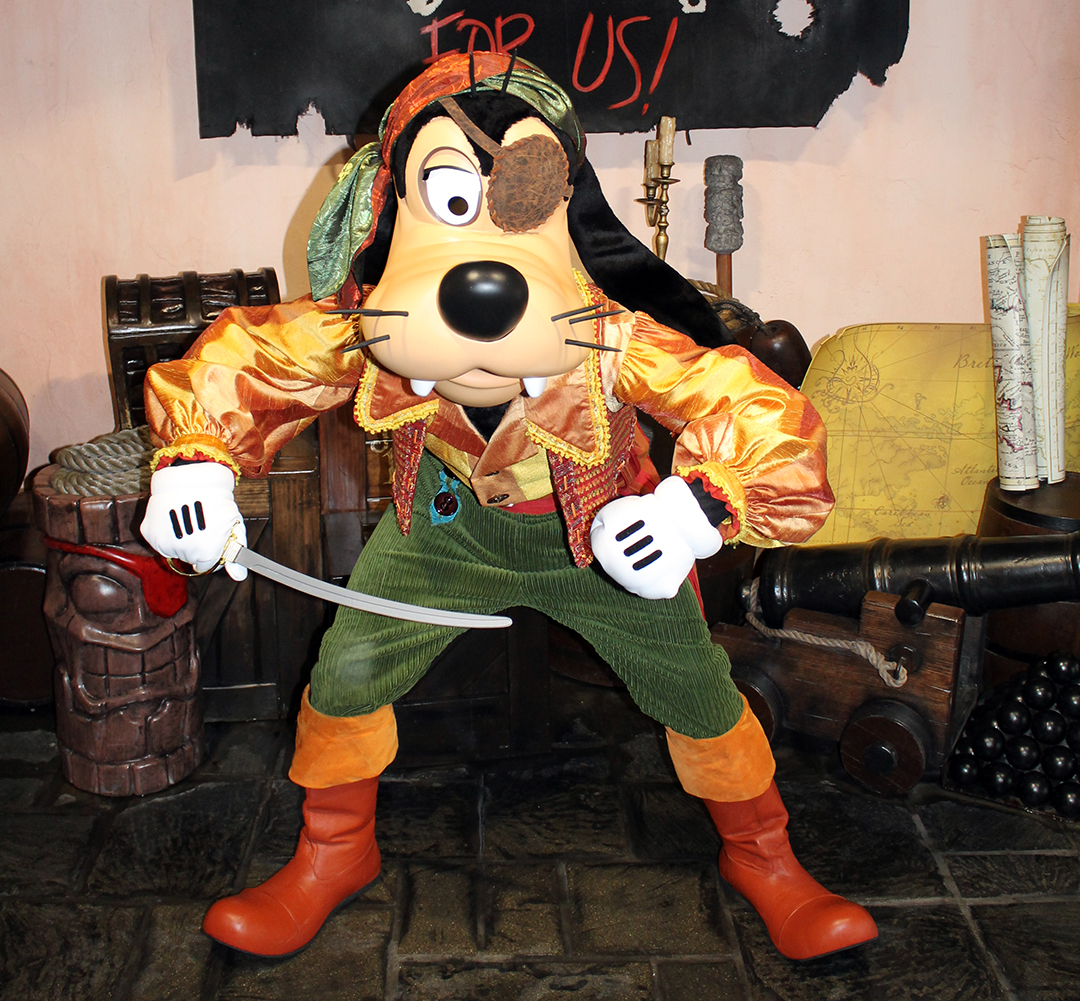 Rob finished up the 3 meet and greets with a meet and greet with Captain Hook.  Hook was located at Peter Pan's location in Fantasyland.  Again, he doesn't offer regular meets, this was just for Limited Time Magic:  Pirates Week.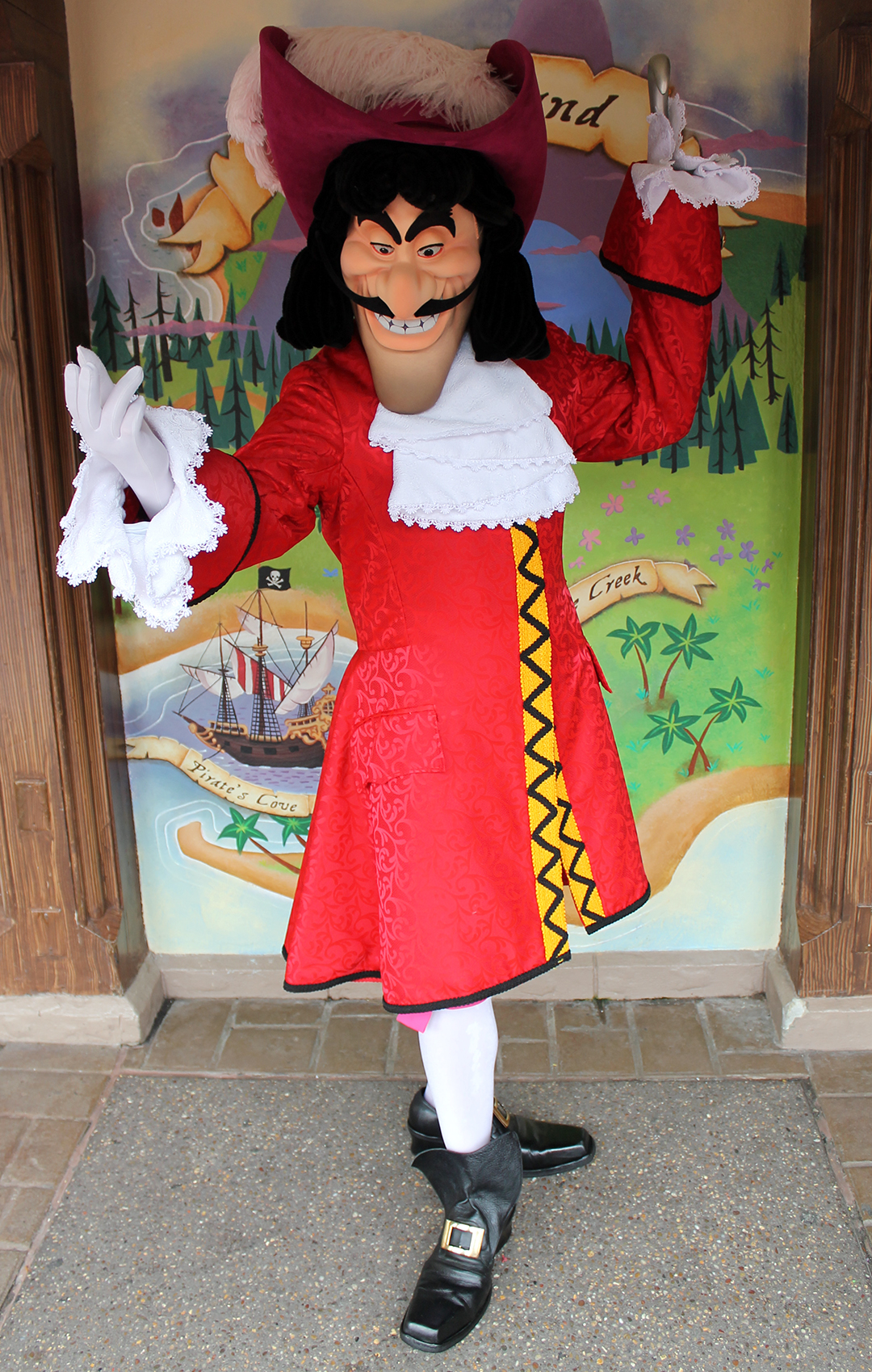 In addition to the three special meet and greets, the Magic Kingdom offered a special pre-parade that featured Jake, Captain Hook, Smee and some of Disney's talented dancers and flag crew.  Jake led the way on his special treasure chest float.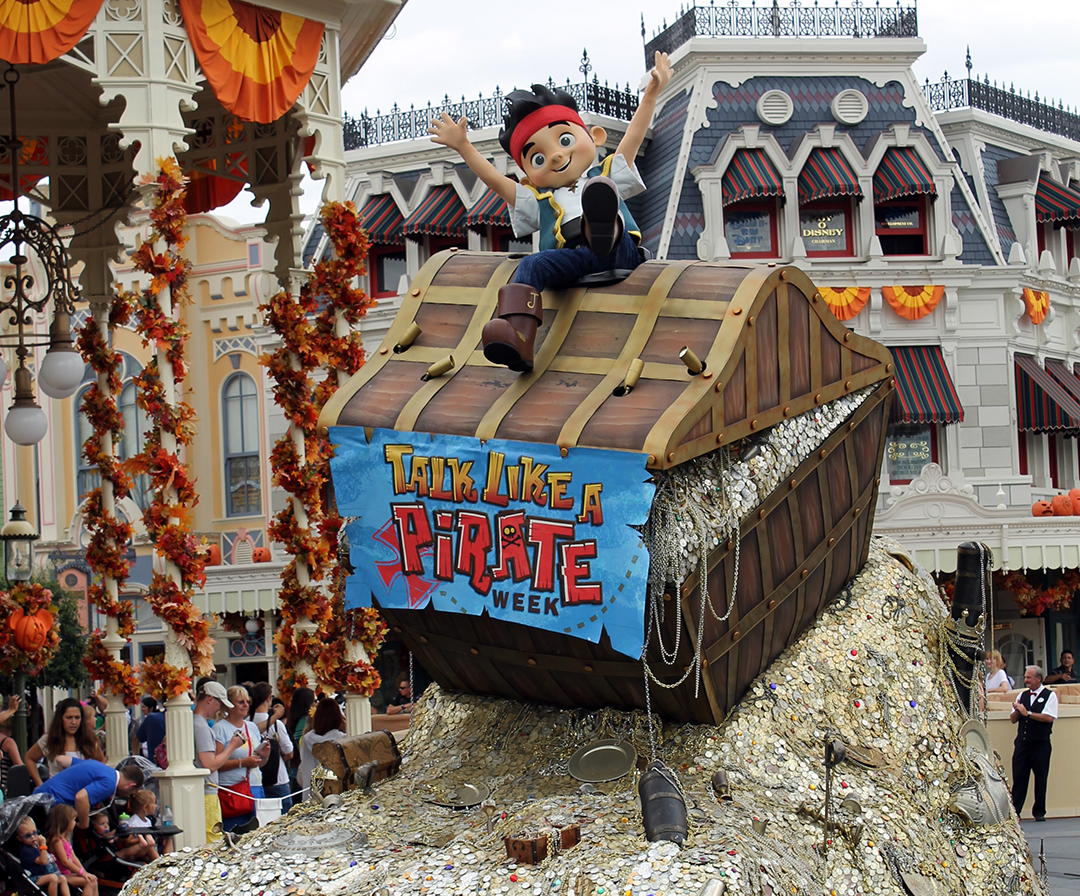 Following Jake were some swabbies who were very prepared to keep the streets of Town Square clean.  I wonder if they can also draw those water Disney character on the streets?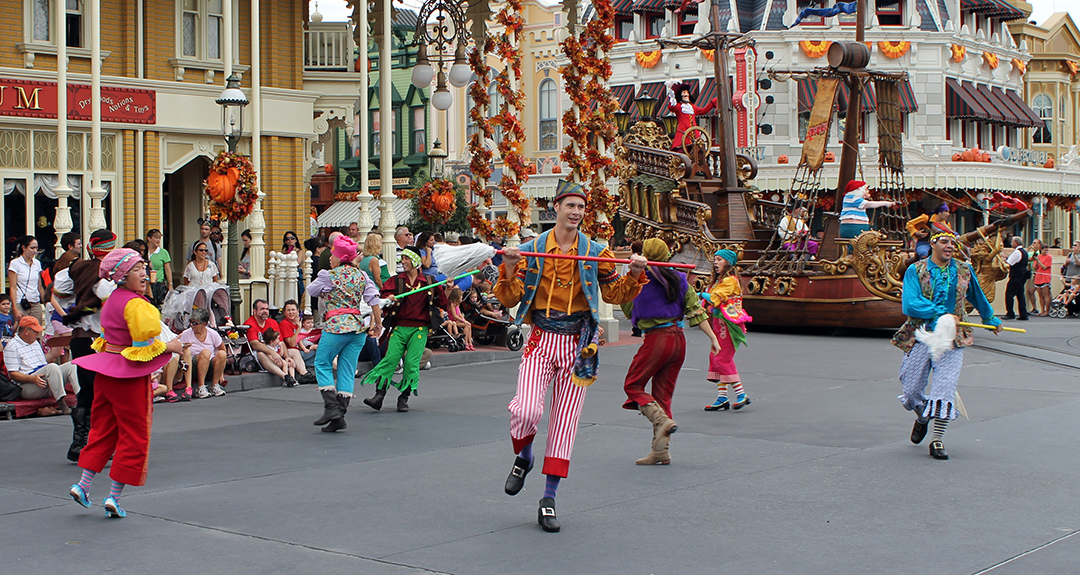 The dancers were followed by the pirate ship float from Mickey's Not So Scary Halloween Party which held Captain Hook and Mr. Smee.  The only guaranteed way to meet Hook and Smee is to book the Pirates and Pals cruise.  You may find them at Character Palooza or Epcot Training, but those aren't guaranteed meets.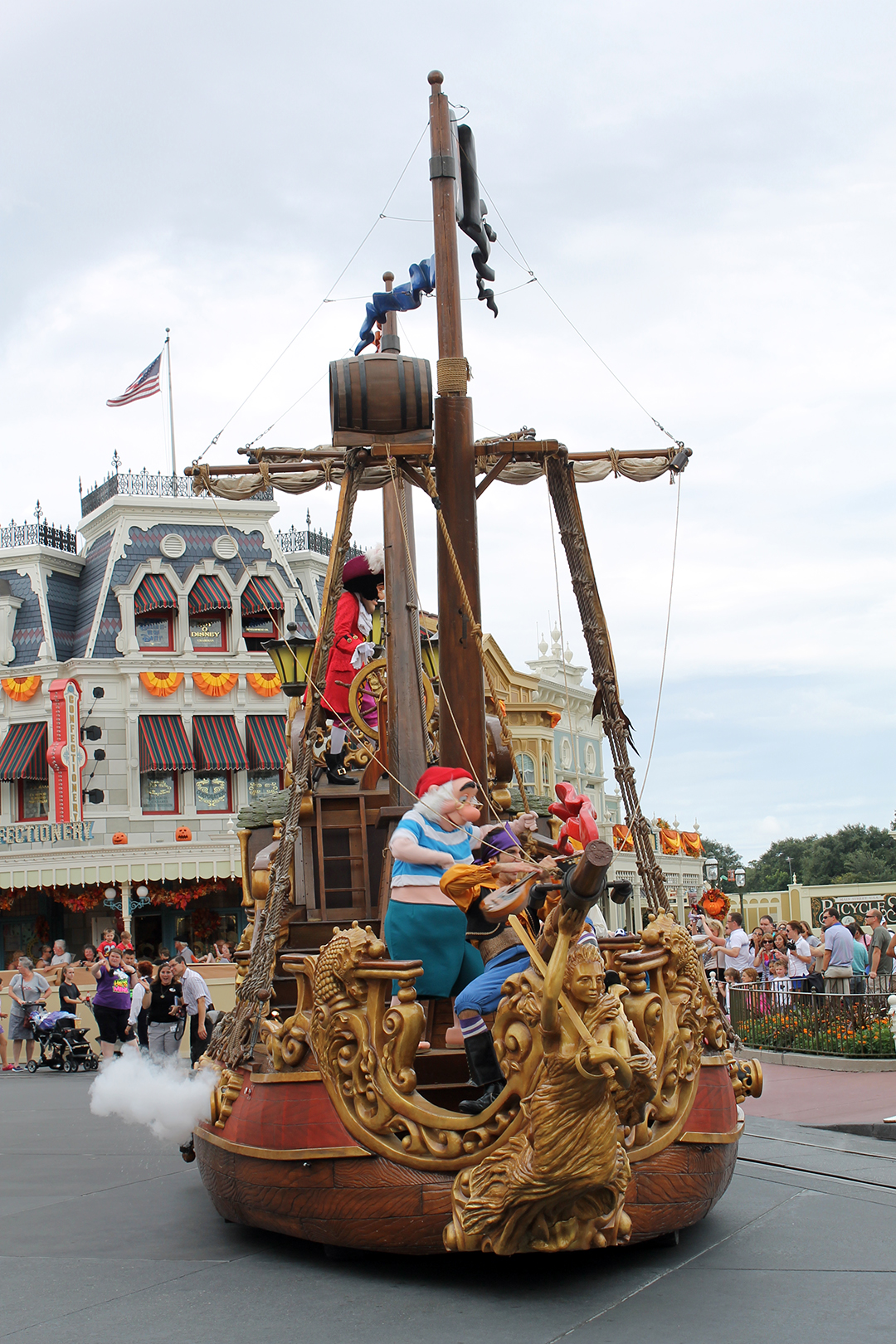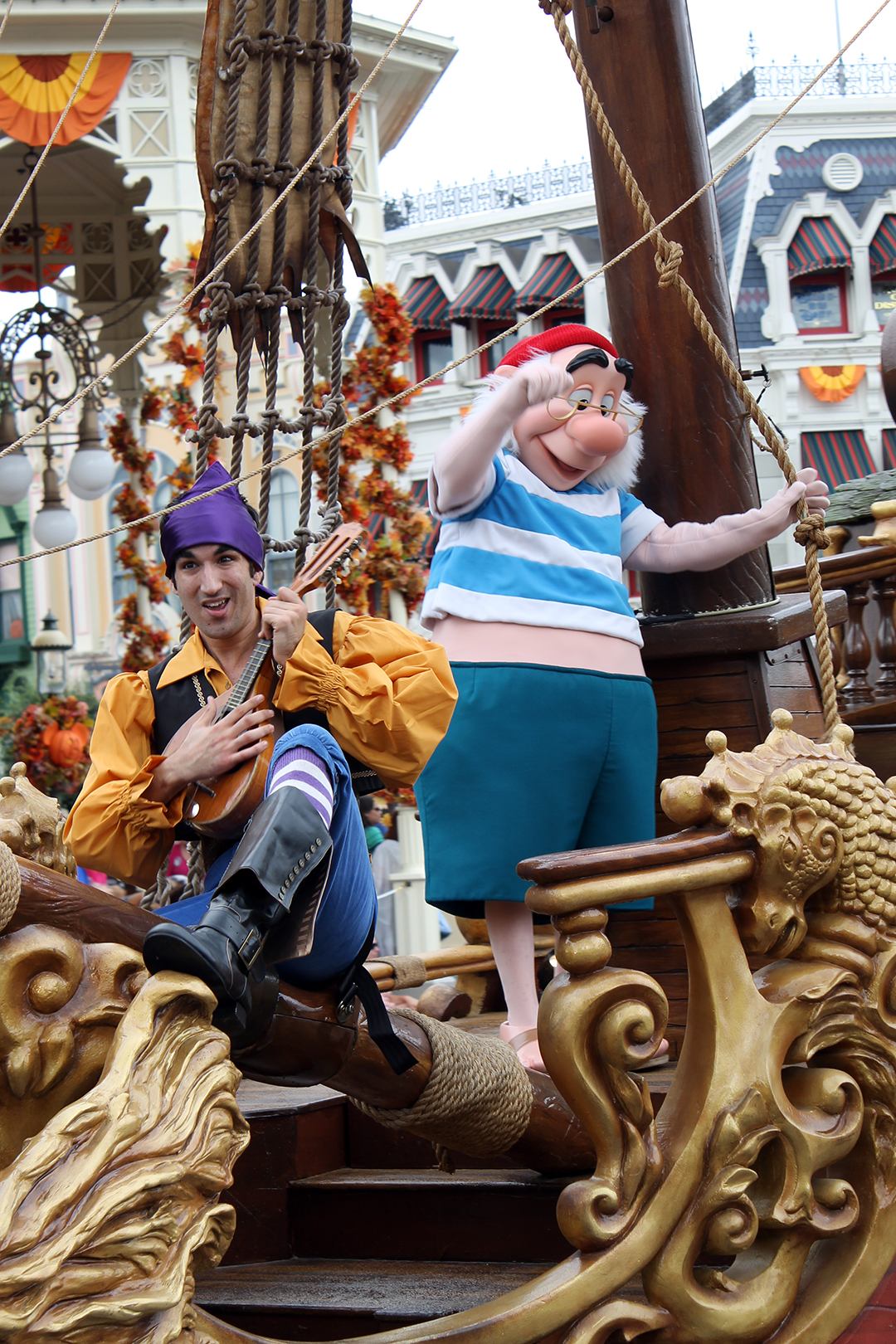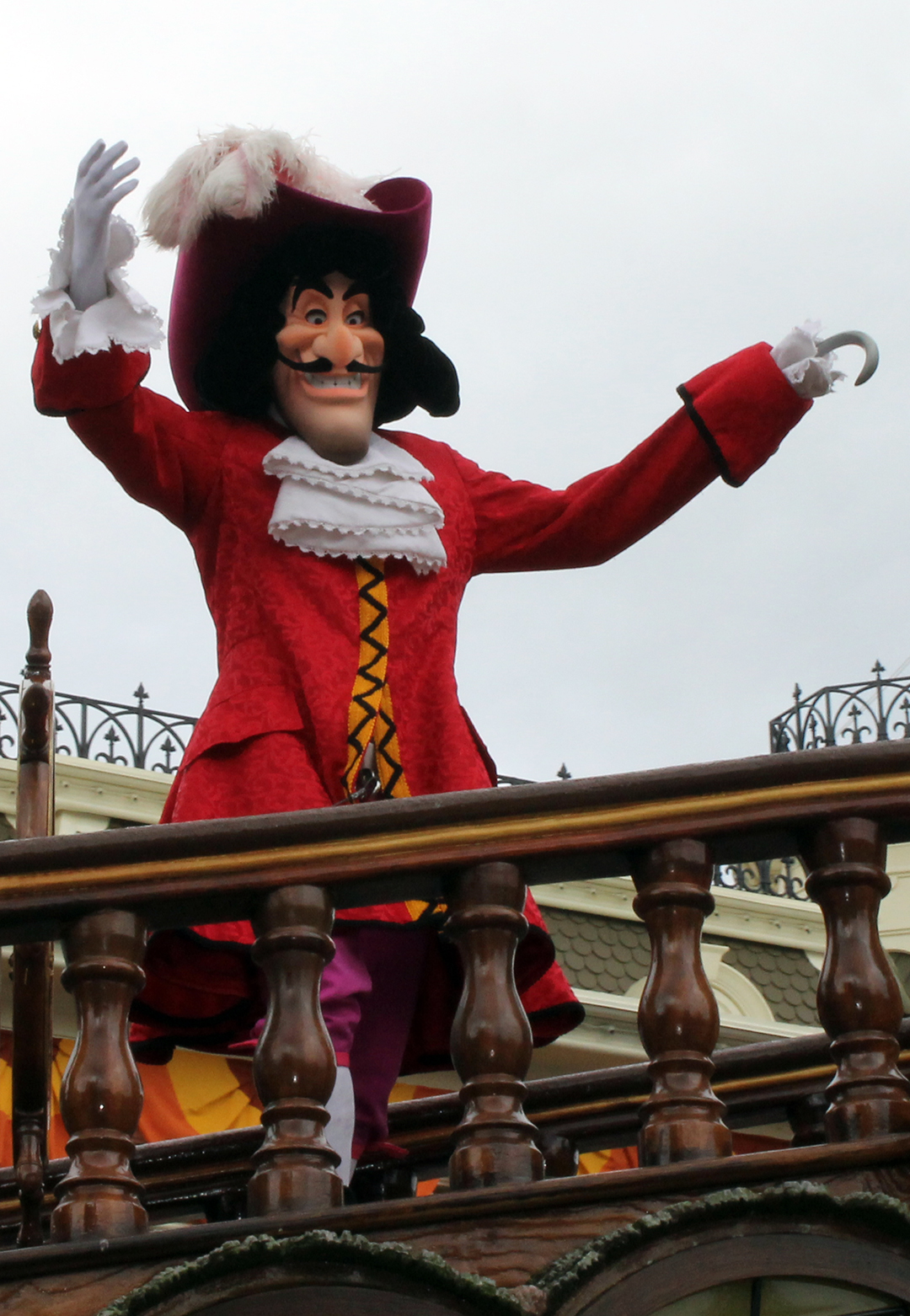 After the pirate ship float, there were some flag crew and then the Grand Marshall car before beginning the regular Celebrate a Dream Come True Parade.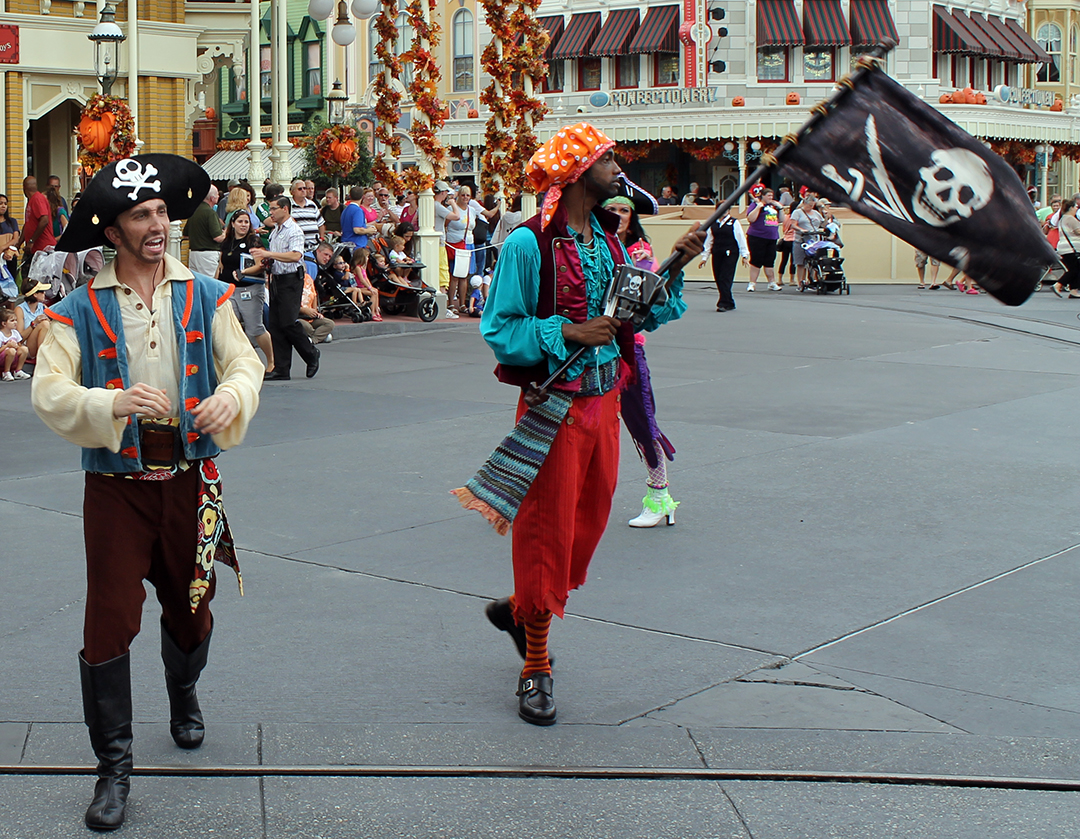 Along with the meet and greets and observing the parade, he made his way back to watch the Captain Jack Sparrow's Pirate Tutorial show in Adventureland.  It had been raining when he arrived and the stage was wet, so they canceled the show.  There were about 6 or 7 families standing around waiting.  A Disney Cast Member invited them all backstage and were offered a special meet and greet with Captain Jack Sparrow and Mack, his assistant!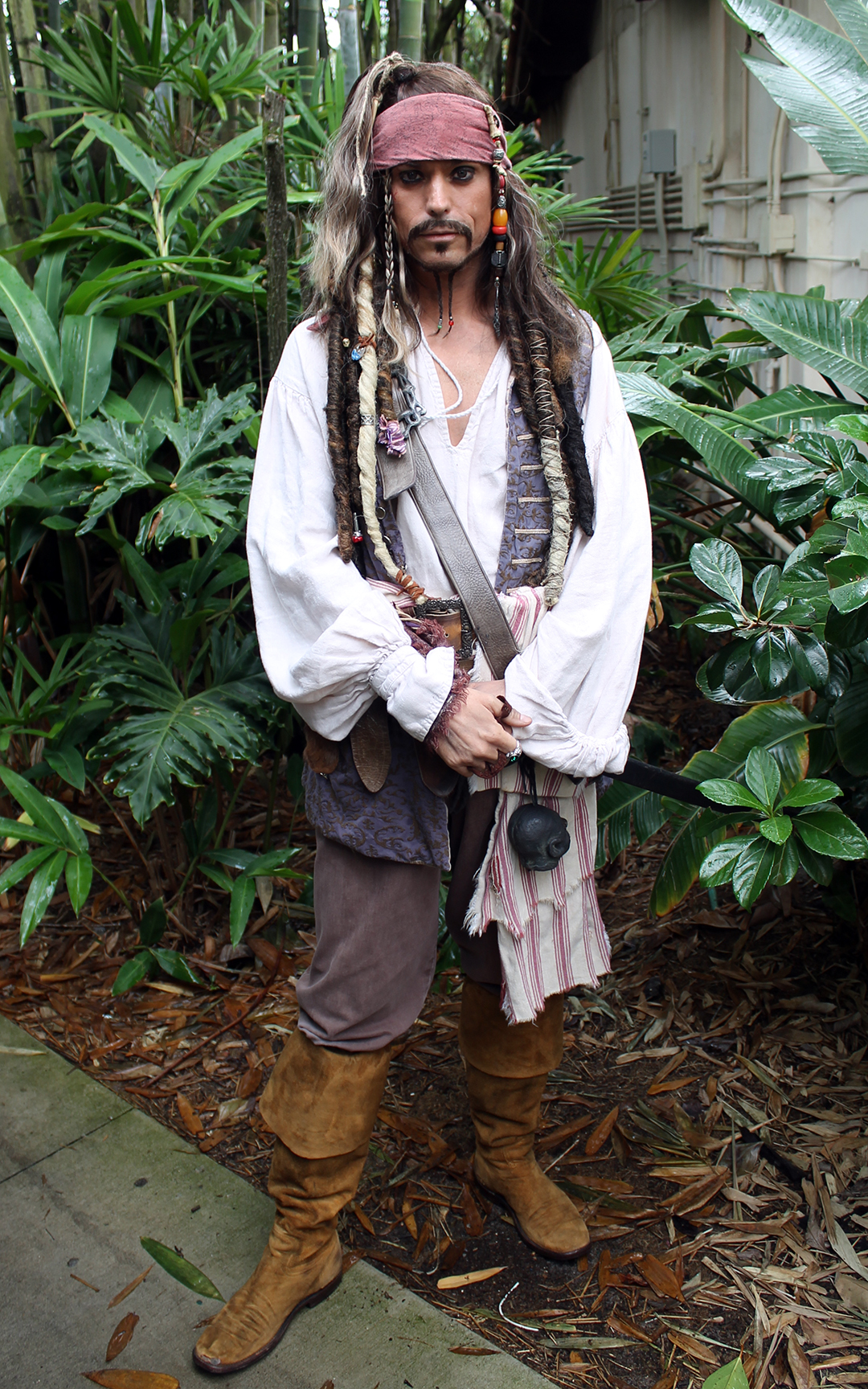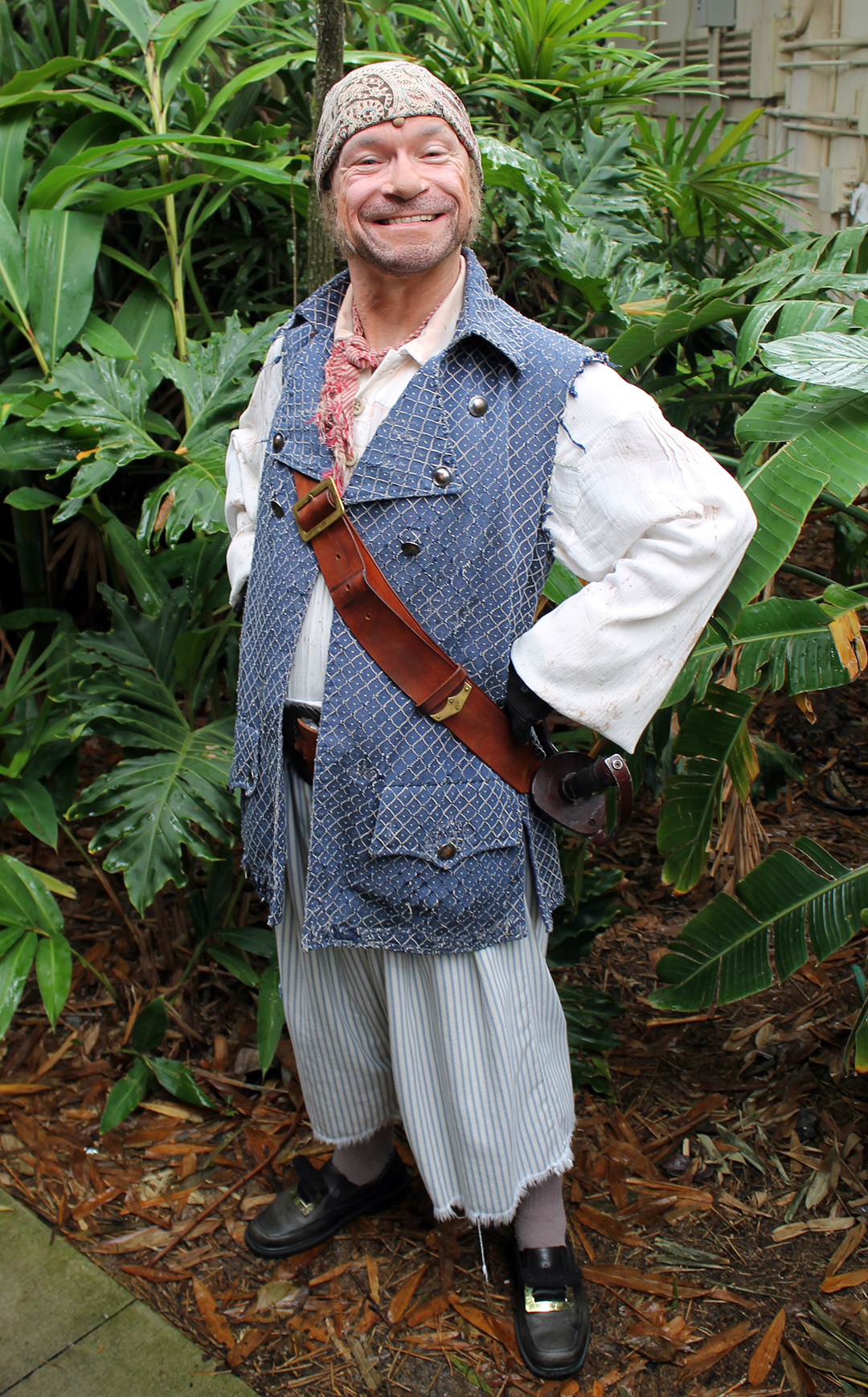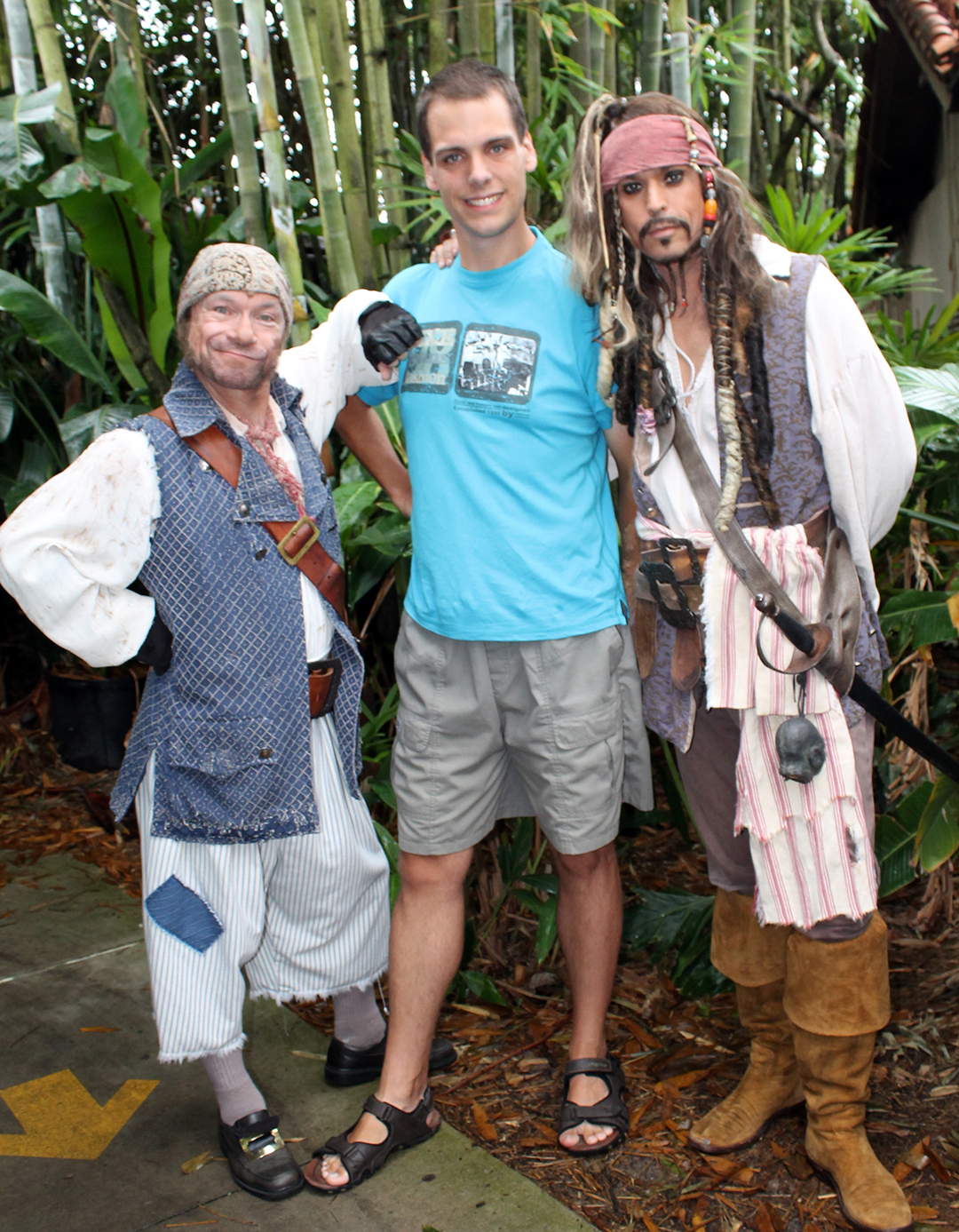 What a cool, special way to end Pirates Week!