Sunshine Flyer continues to expand and upgrade its transportation services to and from Disney World! See all the exciting new features in store.
Sunshine Flyer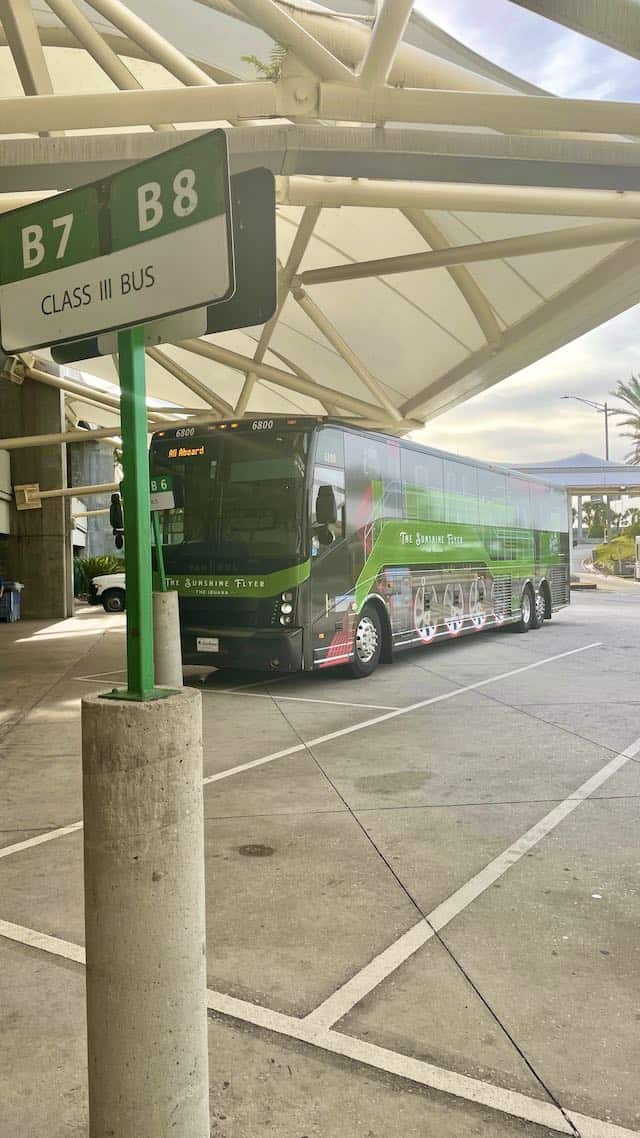 Disney's announcement that they were discontinuing free Magical Express transportation to and from the Orlando International Airport left many Guests stressed about how to get to and from their Disney Resort. Many companies rose to the challenge, but Sunshine Flyer goes above and beyond those other companies.
With an incredible 1920's locomotive theme on its buses, Sunshine Flyer creates a magical experience for Guests. Just as Disney World considers even the tiniest details, Sunshine Flyer does the same.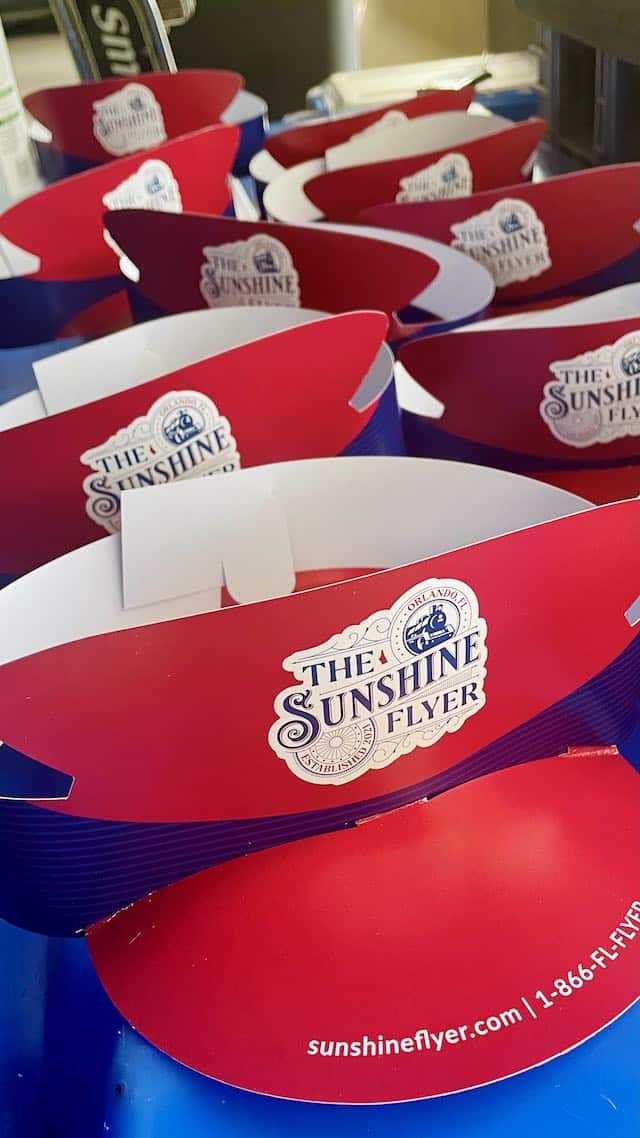 I (Monica) recently had the chance to chat with Mr. Tony Glibkowski, the Vice President of Sunshine Flyer. We had a great conversation about their plans to expand to meet the demand and the incredible ways they are supporting various groups. You can read about that interview HERE.
I was then able to experience Sunshine Flyer for myself, and I loved it so much! It was a great experience, and I was very excited to talk with Tony again about ways they are making the Guest experience even more enjoyable.
Before your trip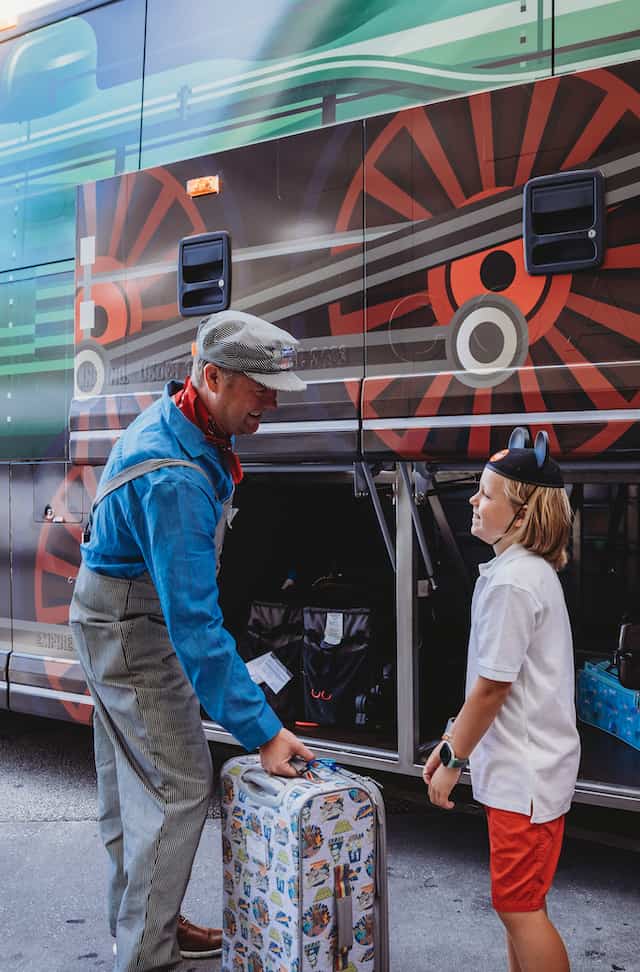 Sunshine Flyer is making it easier than ever to book your trip with them and modify your reservation should any changes occur before your visit. First, a newly designed website is in the works. This should hopefully be rolled out by mid June.
Second, a new booking platform is being developed for Guests. The whole process for booking will be much more user-friendly and intuitive. They are currently designing the form to be able to add explanations and commentary for the booking process.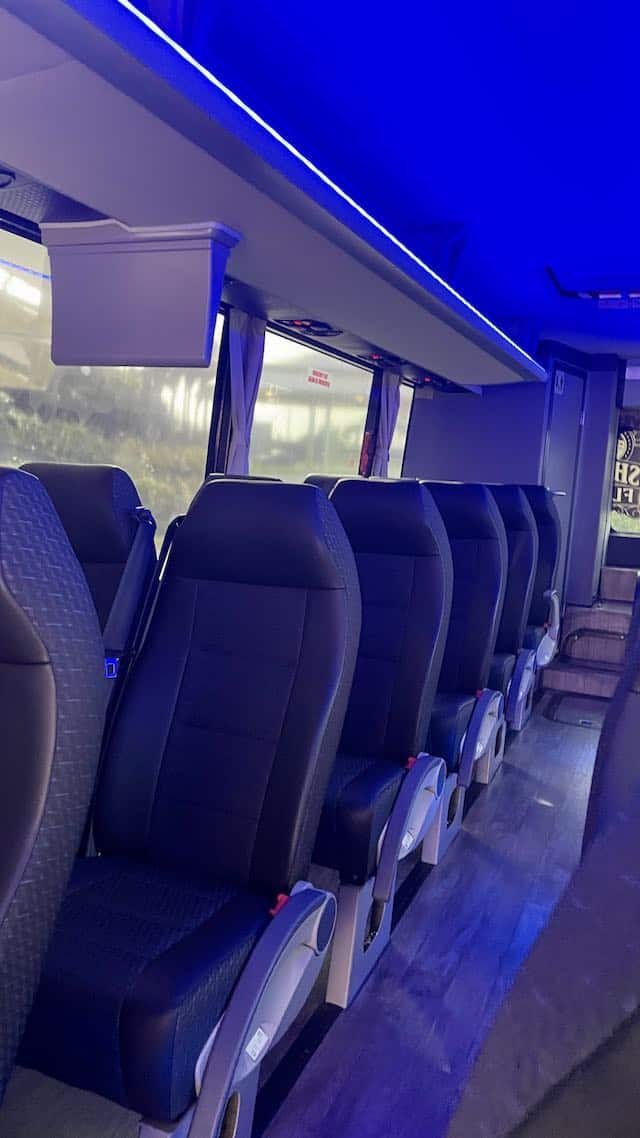 For example, the new platform will ask questions which will then auto populate the answers. You will be asked for your airline and flight number instead of when your flight leaves your home airport and lands at Orlando International Airport. Sunshine Flyer will then be able to track any changes with flight delays.
They are also working on a feature that allows you log in with just your phone number versus creating an account. Then, you will be able to make any changes, print your boarding ticket, and view other important details.
Arriving at Orlando International Airport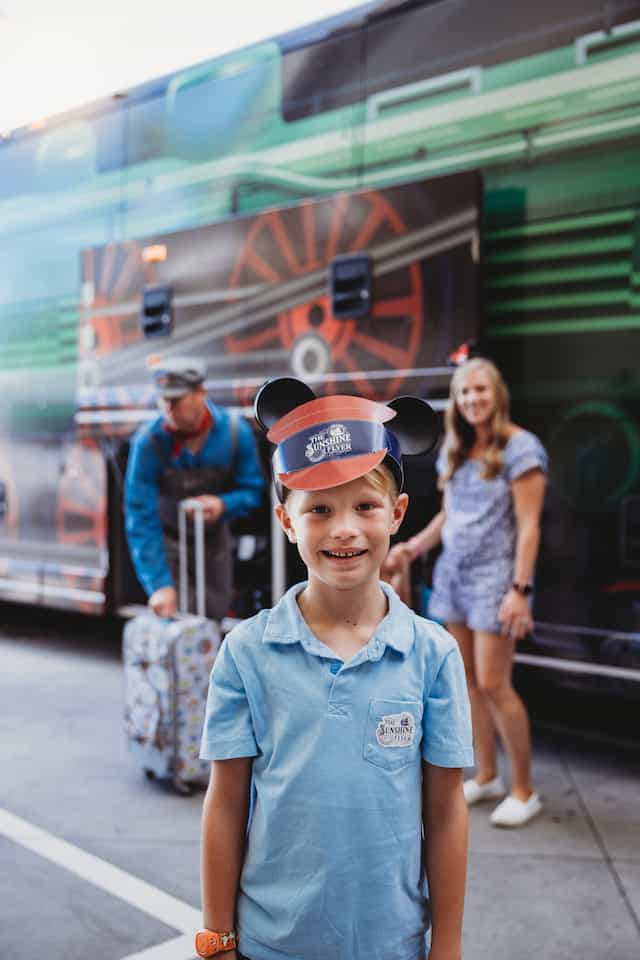 A big roadblock has been getting proper signage up around the airport so Guests know where to board the motorcoach and be on their way to Disney World in an efficient manner.
One thing I really appreciated when I traveled with them was that there were clear directions in the email they sent before my trip. It was also helpful for an employee to be in the area to greet me and direct me to the boarding area.
The airport recently installed some column wraps throughout the airport to help direct Guests on where to go, and Tony shares that they are turning a corner with MCO leadership to get adequate signage. Be on the lookout for those on your next visit!
Your experience on Sunshine Flyer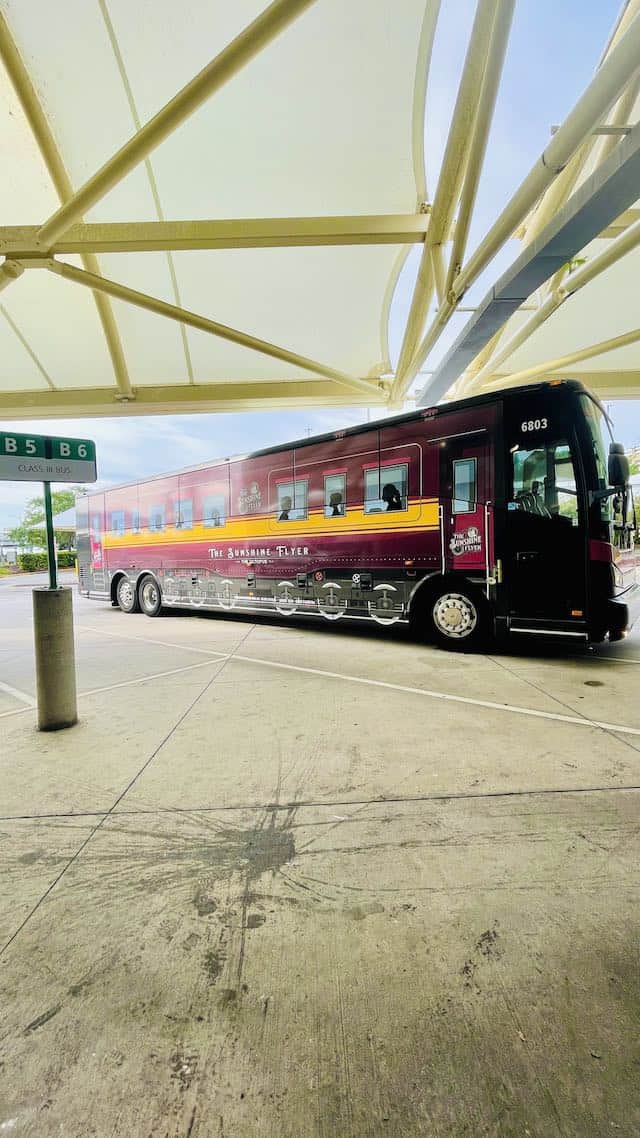 Sunshine Flyer is working hard to wrap more motorcoaches. When the service first launched in February 2022, only 12 buses were wrapped with the 1920's locomotive theming. Presently, there are now 28 vehicles wrapped and more are on the way!
The 12-passenger van I was surprised to ride in on my return trip to the airport is also now wrapped in a caboose theme. There is the possibility that they made add a few more of these, but those would wrapped in due time as well. It is something to be mindful of that you may not get a big motorcoach, but having these wrapped will be beneficial for Guests.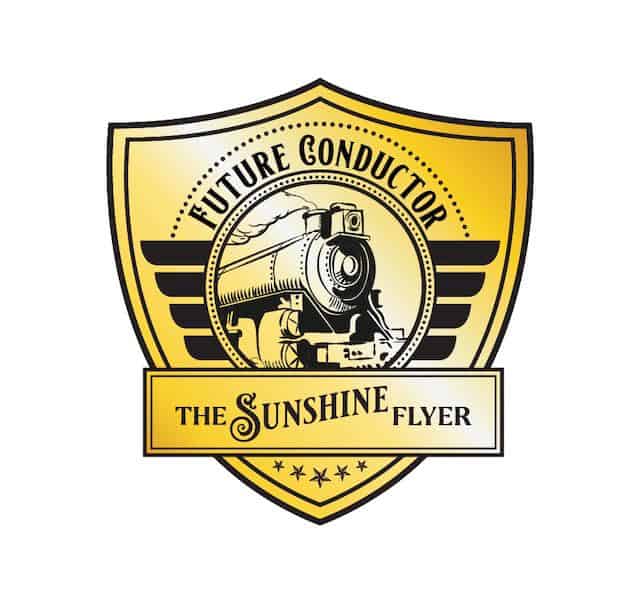 I am also excited to share that there are several more activities in the works for the youngest flyers! Sunshine Flyer is working on conductor badges as well as trading cards that are themed to the buses. Each bus has its own theme, story, and name so the more times you travel with them the more trading cards you receive!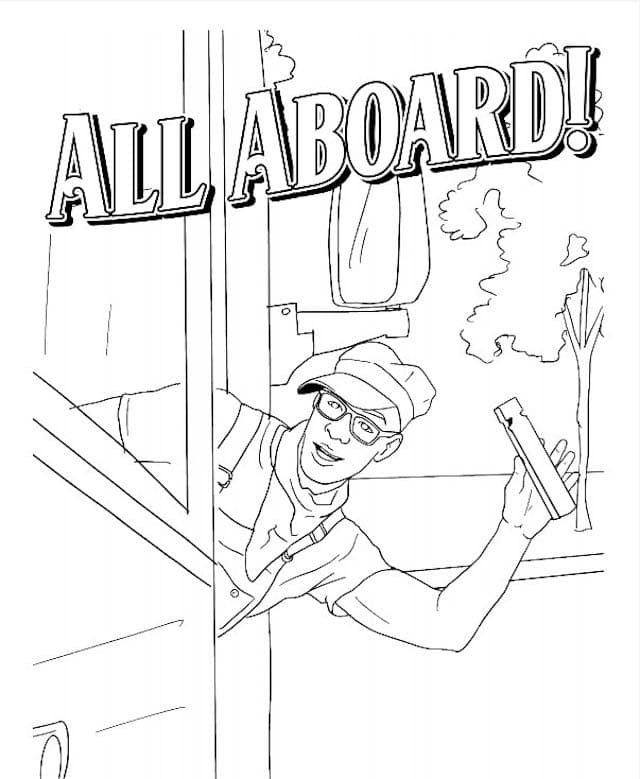 Children will also soon start receiving activity books that include scavenger hunts of things to be on the lookout for during your trip to your resort, crossword puzzles, and coloring pages. We have a sneak peek of one of the coloring pages above.
Continuing with charities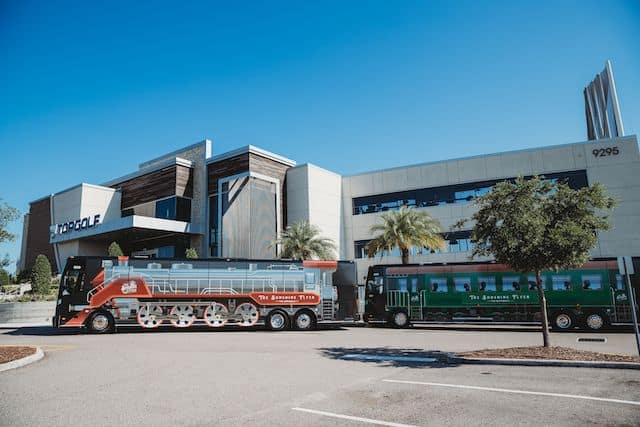 Sunshine Flyer recently hosted a Make-A-Wish event to present them a check of almost $280,000! That equates to roughly 30 wishes granted. A portion of every ride on the Sunshine Flyer contributed to this wonderful gift, so if you have taken a trip since the launch: thank you!
Tony shares that hearing stories from Make-A-Wish families was inspiring, and he is thankful that they are able to give back to wonderful charities like Make-A-Wish. One feature on the newly designed website will include a page that shares more about their partnerships with various companies and charities.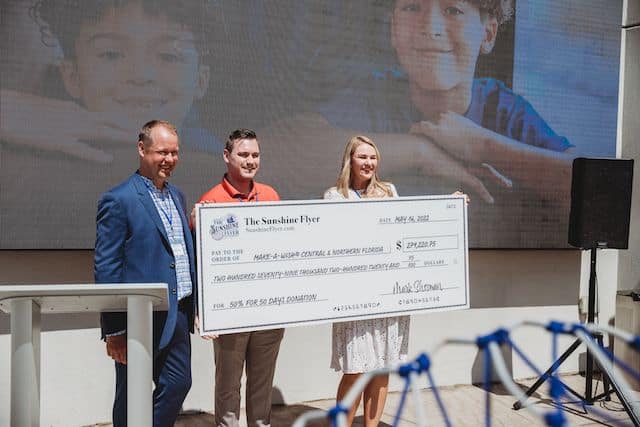 Sunshine Flyer has served over 103,000 Guests since its launch in February 2022, and there is so much more in store as they expand to meet the needs of Disney Guests! We are so excited for these upgrades and experiences!
Have you been onboard the Sunshine Flyer? What was your experience? Share them with us in the comments below and on Facebook.
Are you planning a vacation? Reach out to our trusted travel agency sponsor Authorized Disney Vacation Planner
Mouse Class Travel
!